Since June 2011 when the first carnival was launched, South African homeschooling bloggers have had the opportunity to join a uniquely South African Homeschooling Blogging community in the form of a Blog Carnival.  You can also join by filling in this form.
What is a blog carnival?
Simply, it is a selection of fantastic blog posts around a similar subject all hosted on one person's blog.  Other SA homeschooling bloggers send the host blogger a link to one of their own blog posts that is relevant to the topic.  The host blogger then compiles a blog post that acts like a virtual magazine where each link leads the reader to another fantastic article, tidbit, photo spread or feature centred around a common theme and subject.  In our case, the subject is home schooling and the themes differ from Carnival to Carnival.  Below is a list of our 2011 carnivals.  All linked carnivals are past and published.  All carnival themes in red are currently unhosted – please email me if you're interested in hosting that slot.
Why is this exciting?
South African homeschoolers are growing rapidly, as are those who blog about their home schooling experiences.  There are a wealth of fantastic ideas worth sharing.  A blog carnival that is uniquely South African allows readers to glean a lot of great tips, ideas, advice and information all in one place. This not only saves research time, but it also introduces us to each other.  Since many of us still feel a little isolated in the experience of home schooling in South Africa, a blog carnival like this allows you to feel a part of the bigger South African homeschooling community.  While you may not have home schooling friends in your neighbourhood, you will know that other South African homeschoolers, who identify with where you are at, are simply a mouse-click away.
How do I join?
If you are keen to be a part of this blog carnival community then please fill in the form at the end of this page. You will be added to the SACH blog mailing list.  From there you will get emails updating you on the next blog carnival coming up and who you can send your blog link to in order to feature in that carnival.  You can send a link to a new, old or even really old post – it's all new to our readers, so as long as the post is relevant to the topic, it's all good!
What else can I do in the meantime?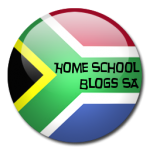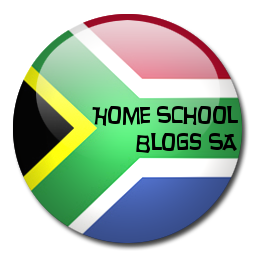 If you would like to share the excitement around the SACH BLOG idea, then consider popping a SACH BLOG button on your own blog.  Not sure how to do it?  Simply copy and paste this code to your blog post or your sidebar.  (For a sidebar, select "widgets/gadgets" and then select the "text/HTML" widget/gadget.  Paste the code in and voila! there it is!)
You are also welcome to peruse our web page for more on home schooling in South Africa.  Check out the page Homeschooling in South Africa or any of the other posts in the @Homeschool category (see the menu bar on this website).