11.7K Flares
11.7K Flares
×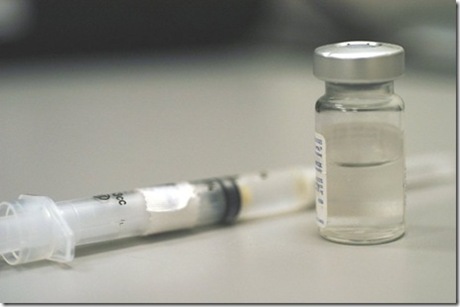 This post reflects the research and concern that I have about vaccines.  It doesn't represent my opinion of people who choose to vaccinate.  Please know that, while we have made this decision, we respect the right of all parents to choose to vaccinate if they feel this is best for their child.  I don't have all the answers.  Most of us don't.  We're all in the same boat in that we need to make the best decision we can with the information we have.  And, ultimately, I believe that God is in control – His will will prevail, no matter our decision.
Some years ago now, I began to look a little deeper into the question of immunisation vaccinations.  I admit that, from the very beginning when we had our first child, I felt uneasy with the stories milling around about autism and other dreadful things that parents linked to vaccines.  But, I soldiered on with vaccinations, trying to make the best decisions with the information that I had. I gleaned most of my information from health practitioners who traditionally support vaccinations.
But then I started to become increasingly suspicious of these practitioners' expertise on the subject when one doctor lanced my daughter's BCG boil, another doctor was appalled, saying that the vaccine had been rendered useless and still another vaccine-administering clinic nurse couldn't remember that the first polio vaccine is given to the child while still in hospital.  I began to wonder just how much these so-called experts really knew.
By the time I was pregnant with my fourth child, five years later, I had picked up snippets of vaccine information along the road of parenting.  Some in favour.  Some against.  I was beginning to feel increasingly ambivalent about the practice of vaccinations.
In 2008, I came across an article about the Hannah Poling case.  I was amazed to read that America's federal authorities had conceded that there was a link between autism and vaccinations in a case that was settled in the Poling family's favour.  I was also amazed to read that her case was one of 5000 families with autistic children seeking damages through the National Vaccine Injury Compensation Program.  While the article that I read indicated that leading scientists were not conceding a direct link, it still admitted that there was something wrong somewhere, with vaccines stuck in the middle of it all.
That article started me on an intensive search into vaccinations.  The more research into the subject I did, the more convinced I became that vaccinations were not all that they claimed to be, and were, possibly, quite a lot worse than I ever suspected.  As a result, and in discussion with my husband, I've chosen not to vaccinate our children anymore.
Here, in a nutshell, is why:
While childhood illnesses can be awful and in some rare cases, life threatening,  I am not convinced that immunisaton vaccinations actually do what they say that they do and don't do more harm than good.  Even if they do prevent infection, there is still the question of the toxic ingredients.   In the best of circumstances the decision boils down to risk taking.  I can either risk the childhood illness and its side effects.  Or I can risk the vaccine and its side effects.  For the reasons above, we've chosen to go with the "devil we know" rather than the "devil we don't".
Recommended reading:
Hayes Happenings posts:
Vaccination and immunisation posts: many of the links above are found in my posts on the subject of vaccinations.  You can find all my vaccine-related posts and some really interesting news pieces on our website under the category "vaccination and immunisation"
TITRE test: most of us do not know that our kids could have already contracted a childhood disease like measles, and never exhibited symptoms.  This post tells you how you can know for sure.
Vaccine ingredients: this post looks in detail at some of the dangerous vaccine ingredients.  Many of these ingredients are handled by bio technicians wearing mandatory biohazard suits because they are so dangerous.
Posts on specific vaccines:
Time Magazine: emotive journalism at its best.  This post is a counter argument to a "balanced" (but actually pro-vaccination) TIME magazine article.
Dr Tenpenny on what the CDC and science reveals: Dr Tenpenny has spent thousands of hours investigating the Center for Disease Prevention and Control's records of vaccine trials and studies.  Every trial is documented and stored at the CDC.  Dr Tenpenny's investigation has uncovered extensive evidence, within the CDC documentation, that uncovers questionable methods; skewed statistics and alarming figures never released to the public.  You can read all my posts on these findings here:
Additional recommended sites:
(Last updated: 23 November 2010)
(edited to add: comments are closed until further notice, simply because I don't have the time and energy at the moment to field this discussion.