Well, after my careful reworking of the resurrection cookie recipe, I managed to get all the readings mixed up and so our making of the cookies wasn't quite as successful as anticipated!  The cookies themselves turned out beautifully, but the corresponding readings were a bit wonky!  You'll be pleased to know, though, that I fixed the readings on the previous post, so you can still use that in future if you like!
Here are some pics from the evening…
beating the nuts (peanuts) just as the soldiers beat Jesus – almost everyone got into the act on this one!  I don't know who was more enthusiastic – the kids or the adults!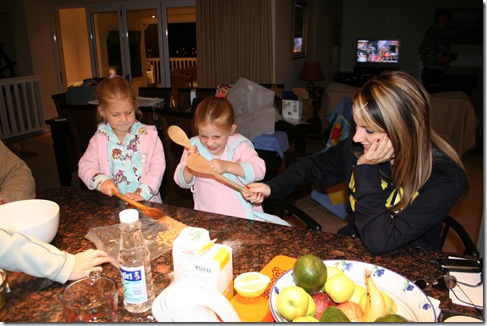 Do you think the vinegar tastes good, Kiera?  No?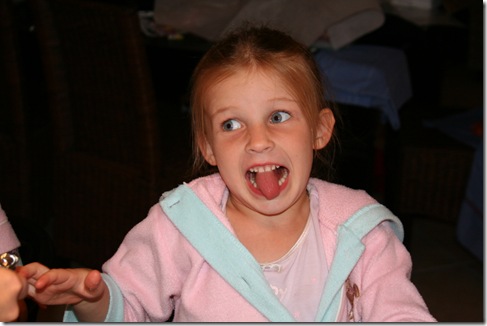 We all get to try our hand at beating (it's a looong process – next time I think I'll let the kids colour in or do some other fun activity while we wait for the mixture to reach stiff peak stage)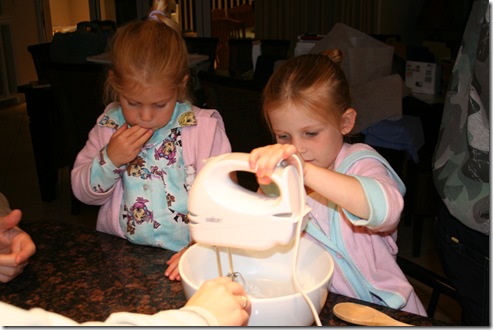 Lovely, glossy meringue mixture!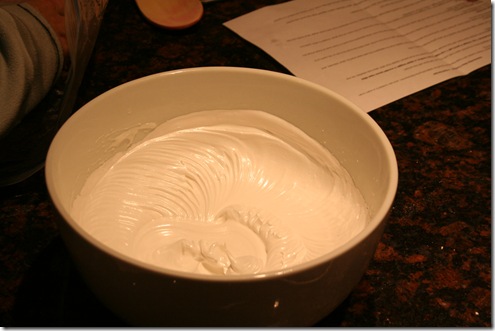 mixing in the nuts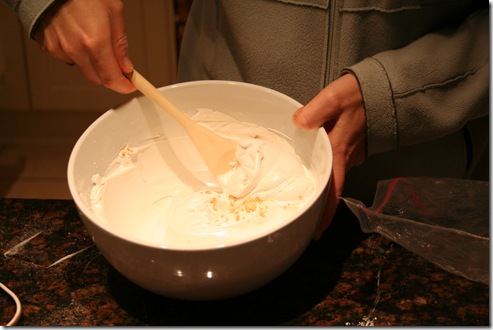 Helping dad drop the mixture onto the baking tray (no wax paper – so we oiled the trays instead – it worked ok)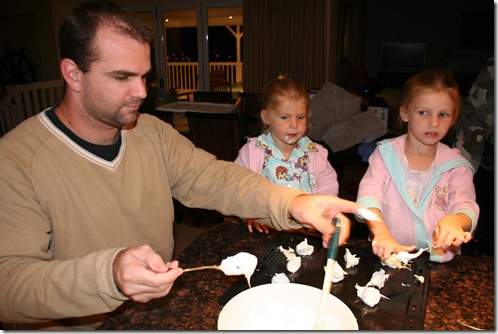 The best part is in the tasting!
And, into the oven it goes!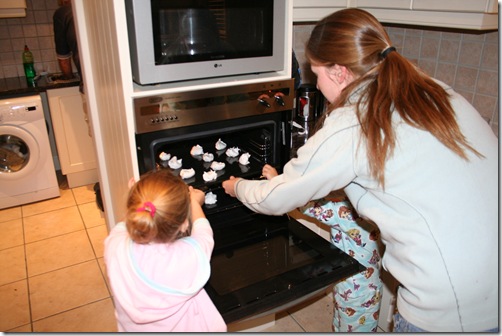 The oven (tomb) is sealed!  No peeking until tomorrow morning!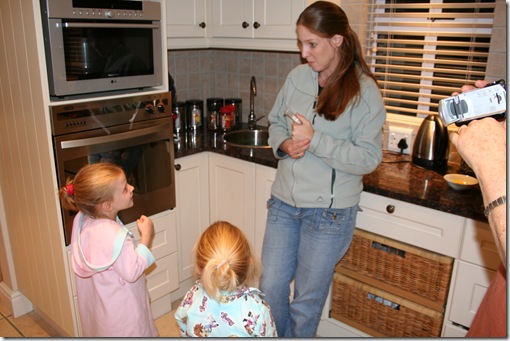 I forgot to take pictures of the finished product, but mom got that on video – so I'm sure at least Kelly and co will get to see it!