When I first heard about geocaching, I was intrigued.  The more I heard, the more intrigued I was.  But I imagined it involved some serious hiking and our family isn't quite up to that yet.
Then, in browsing around Geocaching.com I discovered caches very close to us that, in some cases, involved nothing more than a gentle stroll.  And so our adventures began…
What is GEOCACHING? – geocaching is a global adventure where people hide a "cache" – usually a box with a logbook – somewhere in the world.  Then they load the global positioning co-ordinates for the cache, often with interesting info about the area, on the geocaching website.  Anyone can try find the cache using a handheld GPS unit (in our case, our phones).  Once you find it, you sign the log book and can take a trinket out of the cache box in exchange for another trinket that you put in. 
Today seemed like the perfect day to start.  It was Human Rights Day and therefore a public holiday.  I was feeling a huge burden lifted from my shoulders health wise.  And the whole family was keen for another nature walk adventure.  So off we went – ready to enjoy the outdoors and rejoice in God's creation.  We chose the Alphen Trail because it's another of the Constantia Greenbelt walks we've wanted to do and it just so happened to hold a geocache as well.  Two birds!
Four excited kids ready to start the trail.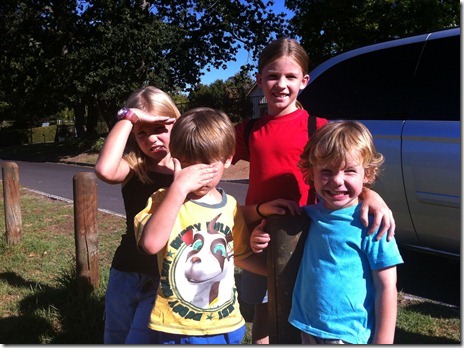 Within seconds of starting, we were side tracked by these horses belonging to one of the wealthy estates backing up to the path.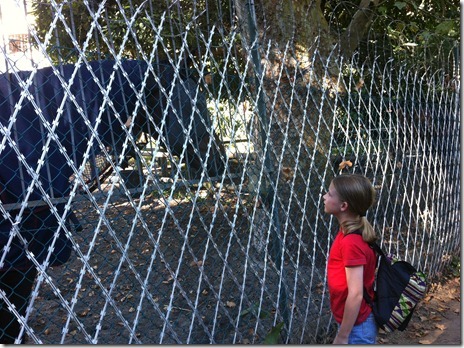 And some tadpole and frog hunting delayed us a little longer …
Until we were off again along the path.  We live in such a beautiful place!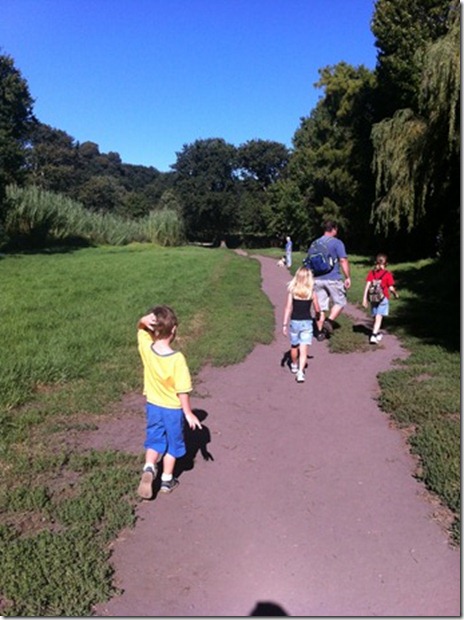 Micah was a moaning mini again, so he spent most of the trip on my back – as this photo proves…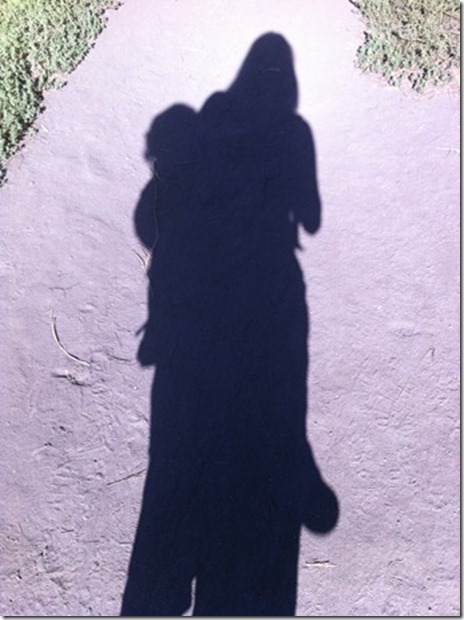 Which meant that sights like these involved me contorting myself rather strangely so that he too could get a view…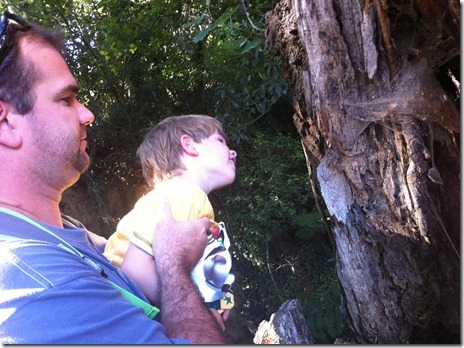 In this case some rather spooky webs…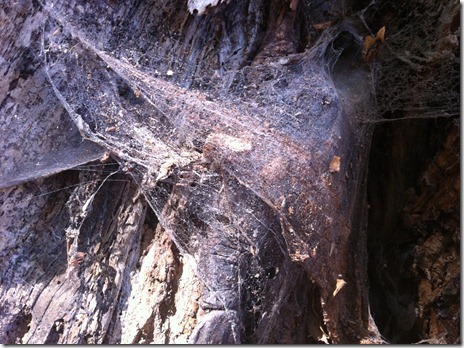 We didn't have to walk too far before the GPS indicated that we were just metres away from the cache.  A few hints on the geocache site gave us a better idea where to look but it still took us FOREVER!  Eventually, after reading through previous geocachers' logs on the site, I picked up a few extra clues to help us.  About an hour later we eventually went back to a spot we had already looked in twice and …
…without giving too much away in the picture – Craig found it!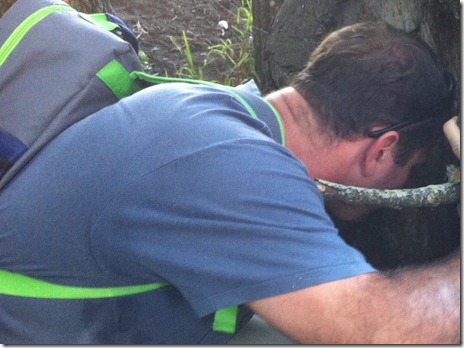 Oooh the excitement!  And how difficult not to make it obvious to all the "muggles" – aka non-geocachers walking their dogs and such nearby.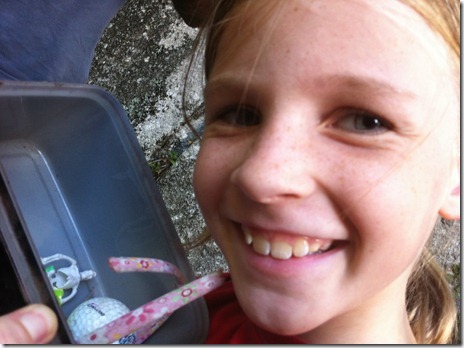 Craig signed the logbook on behalf of us all, while the kids had a good look at the contents of the brilliantly camouflaged geocache.  We took out the snake that the previous cacher put in and Kiera put her brand new pen from Marc's party in as our contribution.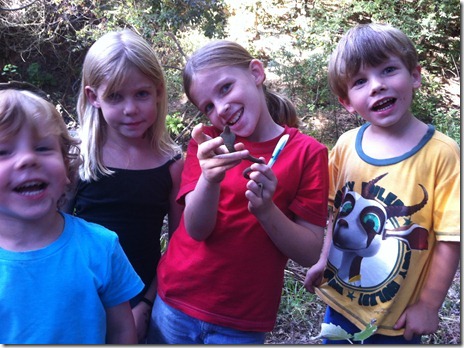 We felt like spies up to no good packing it all up and hiding it again without anyone noticing.  Once we were done, we "resurfaced", brushing off the dirt and leaves we managed to acquire in our over zealous attempts at finding the cache.  We felt rather sheepish, knowing that we must have all looked super suspicious!  But it was worth it for the fun of our new family adventures.

We walked a little further along the trail, enjoying the beauty and the walk, but eventually one whiny tired Micah plus one terrified Katie = time to turn back home.  While the Alphen Trail is beautiful and we will be back, I hope to choose a time of day when fewer people are out and about.  It seemed as if everyone and their brother came with their numerous dogs for a late afternoon stroll.  Which meant that I had a squealing, shivering Katie latched to my arm for most of the walk home!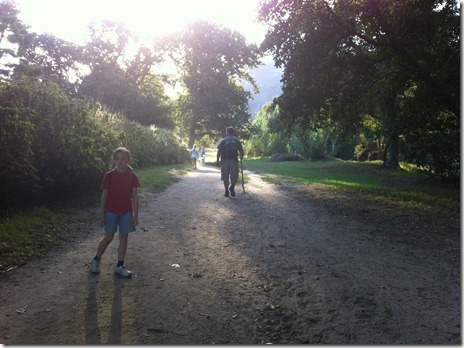 We've been up to a dozen more things these past few weeks that I hope to blog about soon, but while these photos were a fresh upload, and our adventure so new for us all, I thought it worth skipping the chronological sequence of my posts to share with you today!