Tonight I planned to make bobotie.  I don't make it often, so google comes in handy for the exact ingredients.  This evening, tho, my recipe came to me!  My phone is my main googling device.  But before I could google, my feed picked up the latest Spatula magazine's post.  Would you believe it?  A bobotie recipe!  And a lucky draw to boot!  Simply, make the recipe with friends (kids included!), take a pic and send it to them and you're entered in the draw for the Enkosi Cookathon.  I like, I like!  Plus, the recipe just happens to be an Ina Parman recipe.  Around here, our favourite Ina Parman product – namely the Garlic and Herb seasoning – is simply referred to as "Ina".  As in:
"Would you like some Ina with that?"
"Where's the Ina?"
"I need Ina in this!"
You get the picture.
I figured that following the Spatula Cookathon for this recipe would be easy enough, given that I had all the essential ingredients – namely 1x camera (iPhone), 3x willing friends aka my minichefs, 1x all the bobotie ingredients give or take and 1xsuiwer South African Mango Groove playing loudly on the iPod.  So off we went!  And it was fun 🙂
Sautéing and frying and lots of garlic got us started…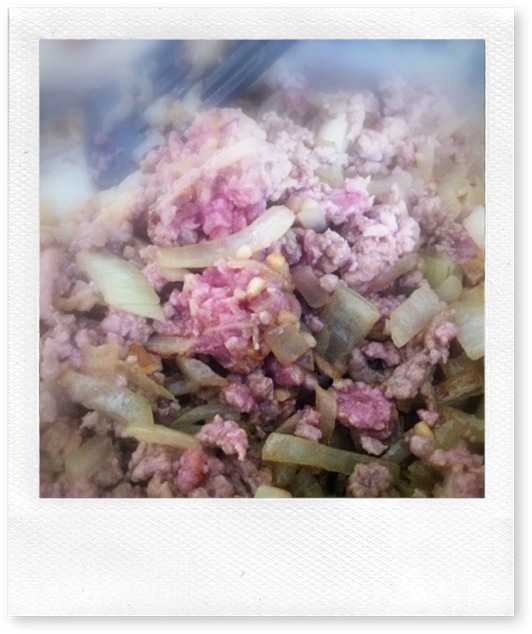 Katie added all our spices 🙂
We ran out of Ina though.  Great sadness!  We couldn't add it to the top layer as a result.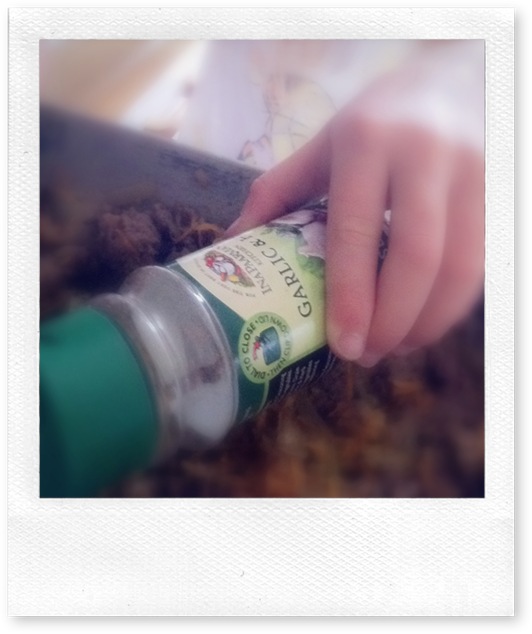 But never fear – it's on my grocery list notepad!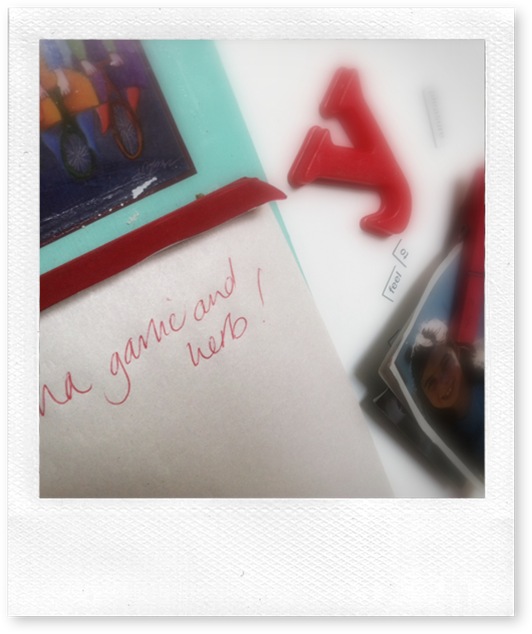 This bobotie recipe calls for ingredients I've never used in a bobotie before – namely, grated apple!  A hit with the husband, it was.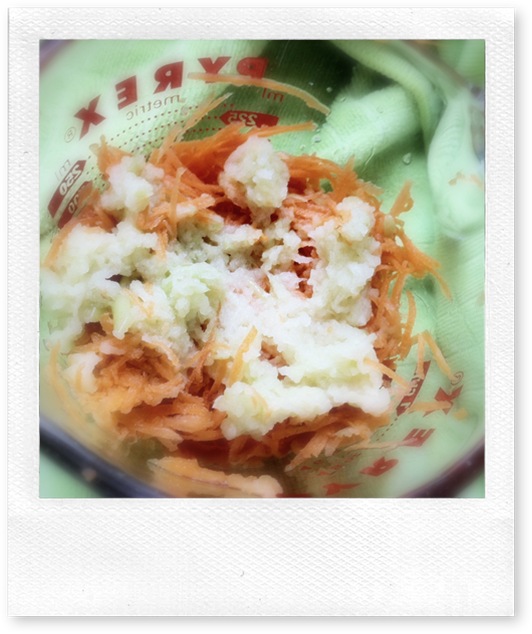 Micah was our official stock mixer.  Ina Parman Chicken Stock is another staple in our house.  So much so we buy it in bulk and keep it in the freezer.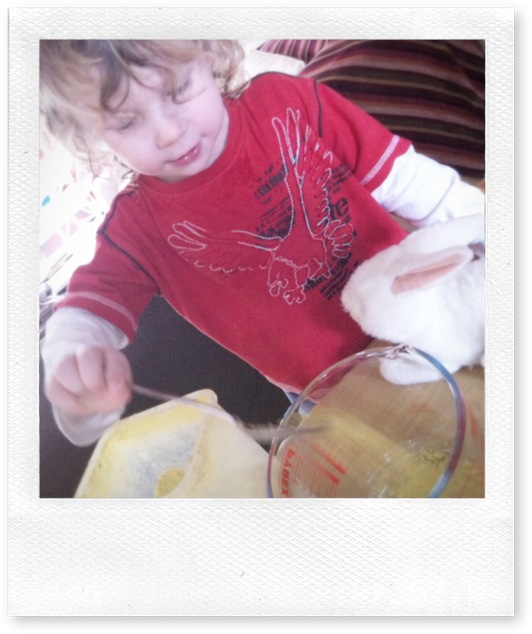 This recipe calls for the bread to be soaked in the stock.  I'm used to the "soak it in milk" bobotie varieties, but this was yum yum!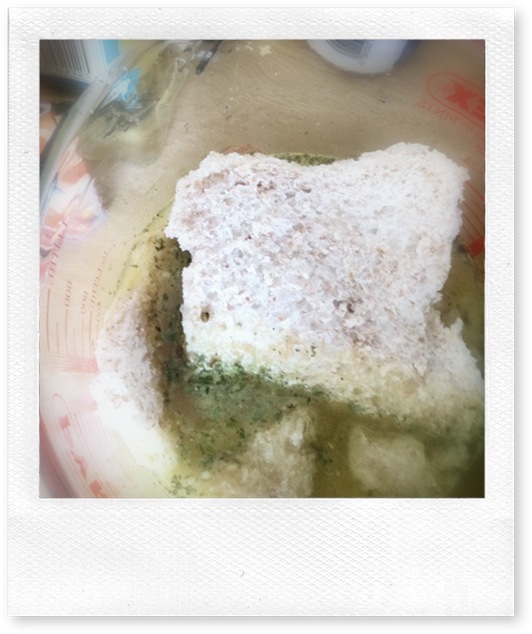 Most other bobotie recipes call for raisins of some kind or another.  Not this recipe.  But… but… but… We LOVE raisins!  (insert whiny tone here).  Yes, well, we do.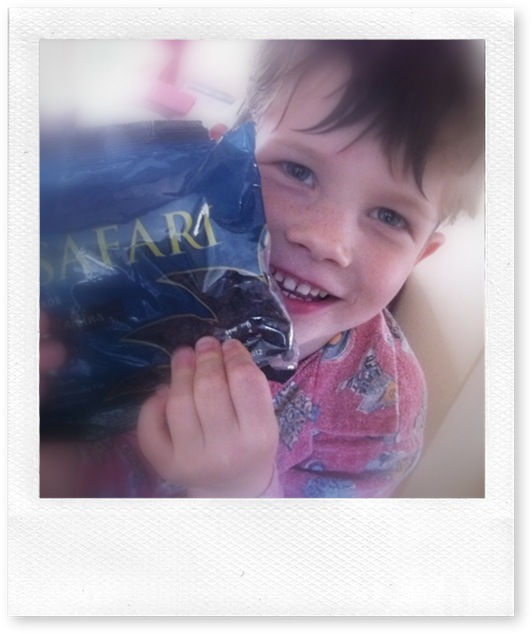 So a handful of them slipped into our final mix…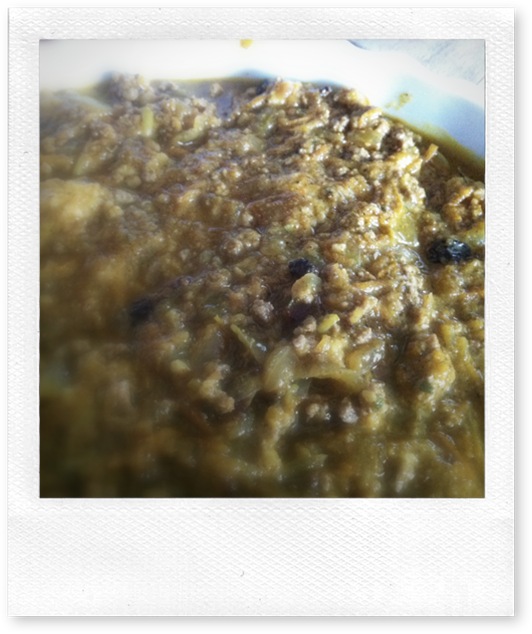 Because we didn't have any more of our favourite Ina for the topping (another interesting twist, the recipe calls for a heavy milk product, so we used yoghurt, instead of the conventional milk) we opted for a few other spices.  And, because I mixed it in the same jug that I measured the grated carrot in, without cleaning it first, it added a lovely swirly carrot effect.  Well, we will stick with that interpretation anyway.  And not that "Taryn was lazy" version.  Here it is: unbaked…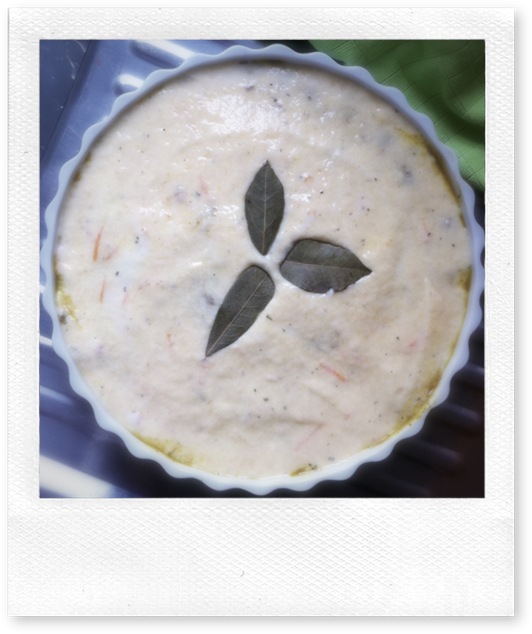 And, baked…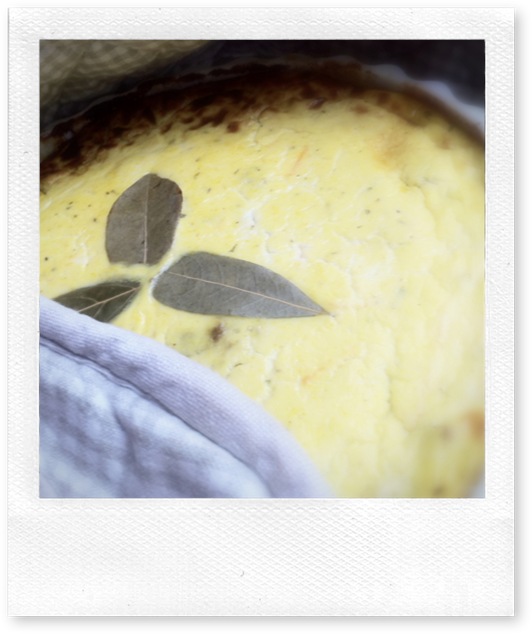 And finally – on the plate!  Yum yum!  I served it with brown rice, pumpkin done Safrican style (aka mashed with brown sugar and cinnamon – super healthy, I know, I know) and a real healthy salad.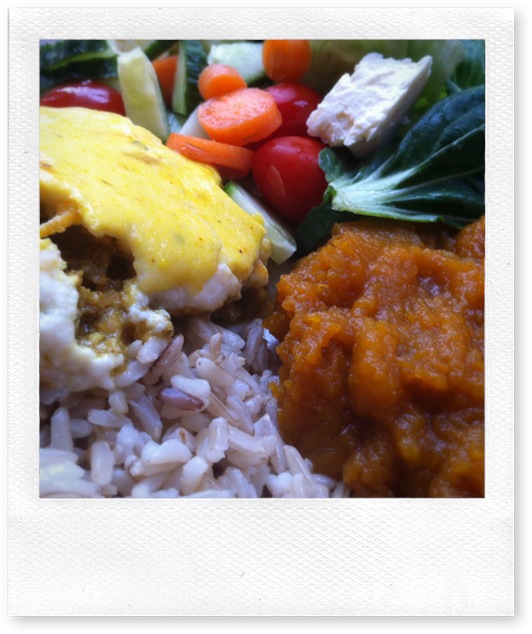 Verdict?  Yum yum!
Thanks Yuppiechef for inspiring our supper tonight.  We had fun!