It all started on Facebook. Karen's cryptic update about keeping their new male pet alive and hoping his babies survived was a sure fire way of sending my curiosity into overdrive. Let's be frank here – it's not difficult to tickle my curiosity, but boy, Karen had me totally befuzzled! Boy pet with babies? Well, kind woman that she is, she put me out of my misery and kindly passed one of Herman's babies to us. Turns out that Herman is actually a friendship cake mix. The idea is to grow the natural yeast mixture over a period of two weeks and then split it into 5 parts, passing on the other 4 parts to friends while keeping the 5th part as a starter for a delicious cake.
Well, my kids were all over that! We brought our baby Herman (dubbed Horace by Karen who creatively gave all her Herman's babies H names!) home after our Cape Explorers outing and got going a few days later. Feed, feed, feed!
It's really easy. He comes with instructions – and if you lose those you can always head on over to a website dedicated to all things Herman: www.hermanthegerman.com Fantastic recipes, photos, trouble shooters and more make this website such fun.
For the first few days, you just have to mix a little, add a little and so it goes. The kids loved "feeding" our pet with some flour, sugar and milk – making sure that he stayed bubbly and yummy.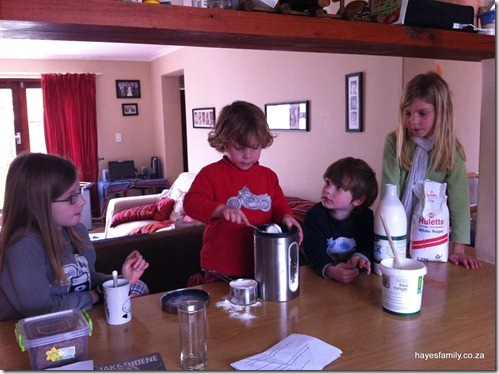 Eventually, the day came to make our Herman. Since we didn't have all the ingredients on the original recipe list, I adapted it a bit and turned our Herman into a chocolate chip cake.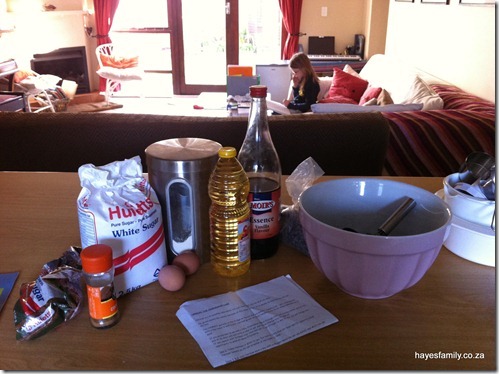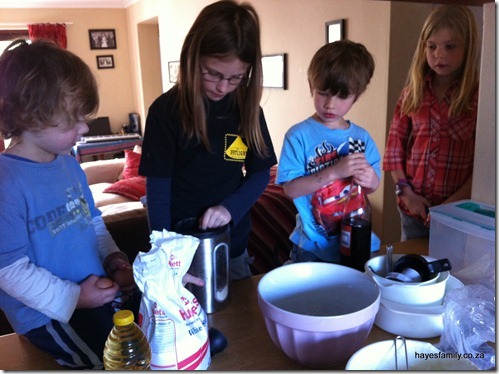 It was a big hit with the kids – so much so I never did get a picture of Herman in the end! Gobble gobble!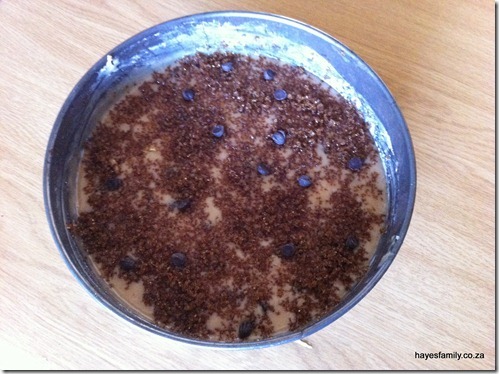 And while the others were finishing up their school work, Kiera helped me make the Hermans to share …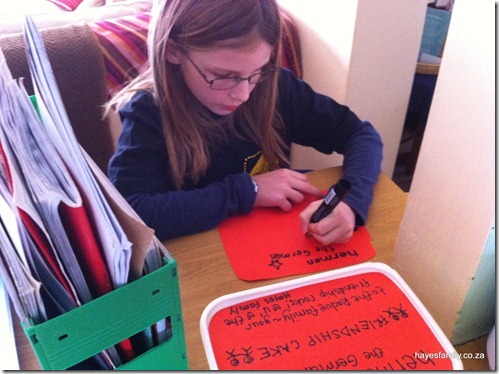 A few empty ice cream containers made great friendship cake sharers!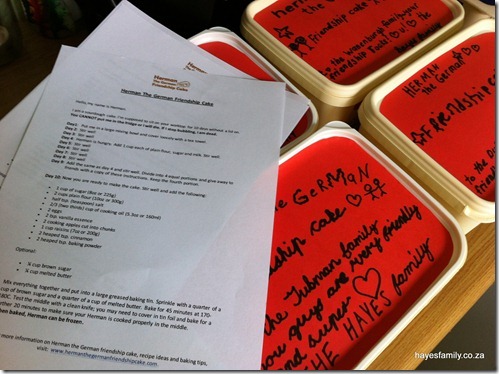 Herman is still going strong in our homeschooling circles – I'm seeing him pop up on our FB newsfeed as the love has spread! And I got to taste another version (pineapple banana) at our last Cape Explorers outing thanks to Caroline G's generosity – it was delicious!
So, methinks we may just make another Herman one of these days – there's even a recipe for starting him totally from scratch.