This past month, the Lunch Bunchers had the enormous privilege of witnessing the birthing of a pioneering venture.
Did you know that sign language is not "in English" or any other language, but is a language of it's own? Did you know that the bible in South Africa has never been translated into sign language? Did you know that the only way to effectively do this is to create a sign language DVD?
That is what Hands with Words is aiming to do. Lisa Craye is a woman who has been given the gift of a deep passion for working with the deaf for gospel purposes. Lisa is a hearing woman who first encountered the need for sign language many years ago when she was working with special needs kids. Today she heads up the Hands with Words ministry and today they have an aim to raise enough funds to eventually translate the entire Bible into sign language.
Hayley organised for us to meet with Lisa and the others involved in the project. Lisa told us a little about sign language and taught the kids the alphabet in sign…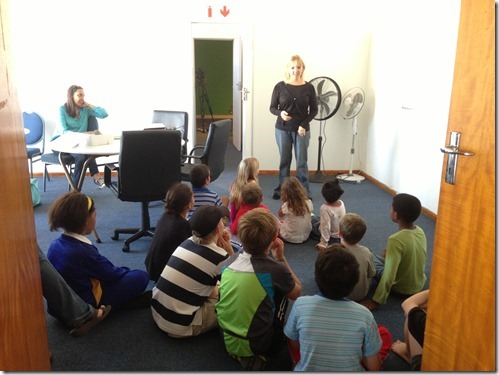 Signing away…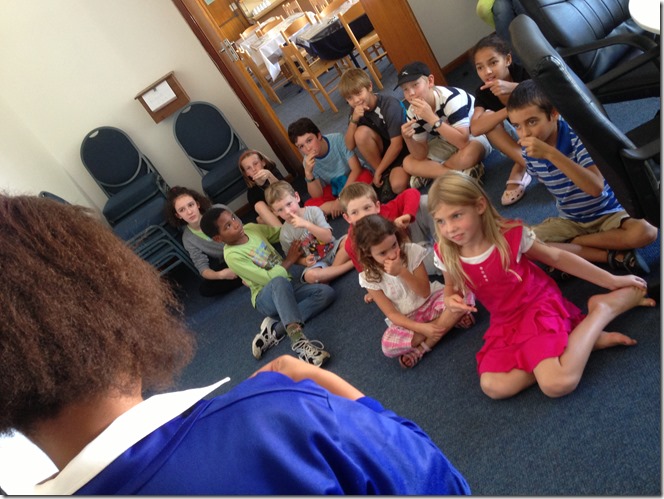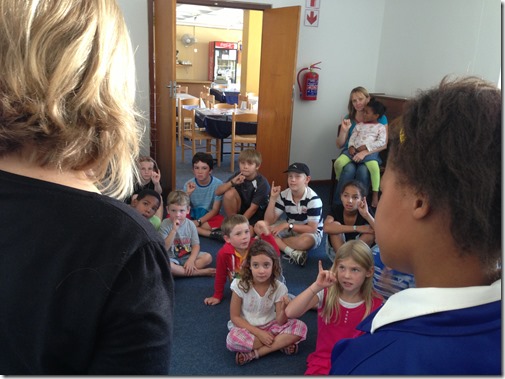 This young girls' parents are both deaf, so even though she is hearing, she can sign beautifully too.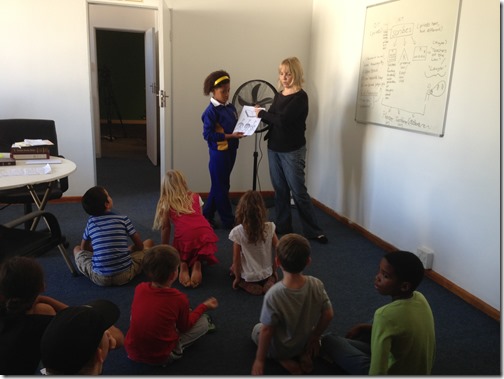 The kids were treated to three Bible stories in sign.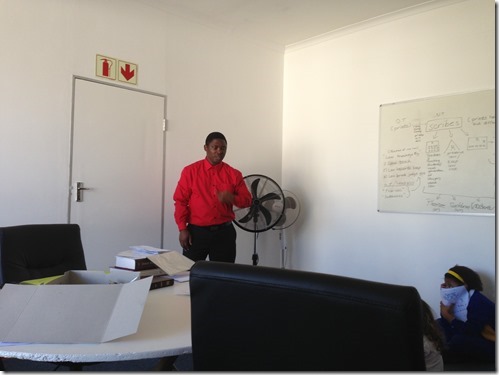 Agnes here is being filmed doing an advert for an up-and-coming deaf camp.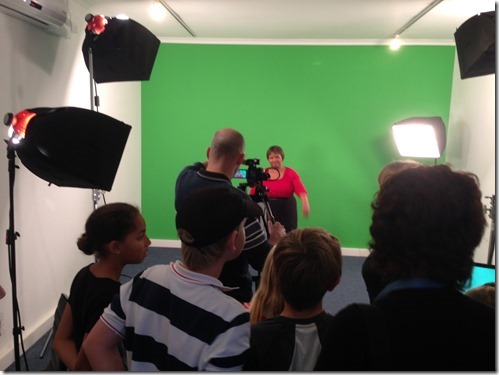 The kids were fascinated with the whole experience – filming, green screens and the amazing way in which Agnes has to memorise everything she is signing as she can't just read it off a script.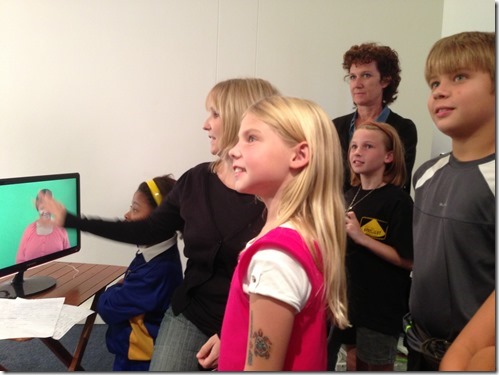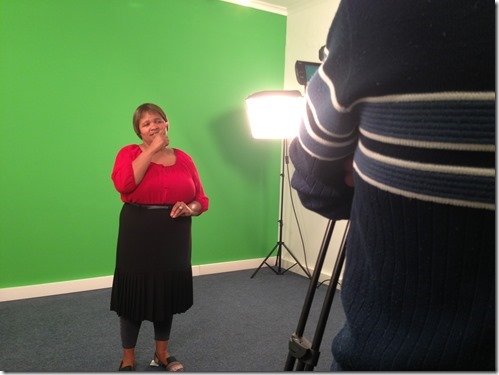 You can learn more about Hands with Words at their website: http://www.handswithwords.com – there are wonderful ways in which you can support them and be a part of this awesome pioneering project.
http://www.handswithwords.org.za/projects/bible-translation