A couple weeks ago the Lunch Bunch headed to the aquarium for an outing. Tegan and Kiera have been doing a science section on fish these past few weeks, so Sue and I thought it appropriate to conclude the section with an aquarium outing. What fun they had! It was great to see how much they remembered from the books we'd been reading together and how interested they were in all they had to see. Of course, being with their friends makes for a wonderfully fun experience too. Some pics of our time together…
turtles and rays…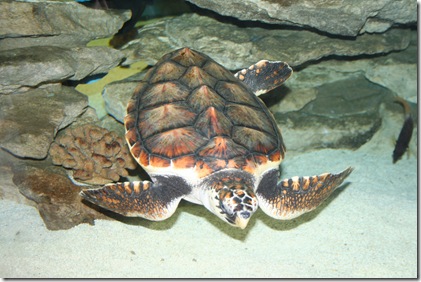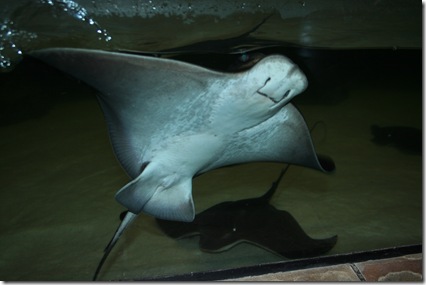 Giant crabs are always a fascination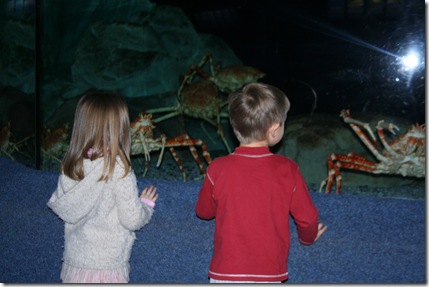 Jaiden and Joel caught up in one of the information DVDs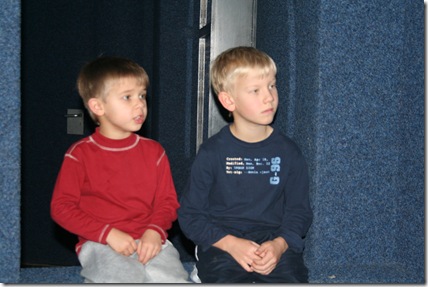 Jellyfish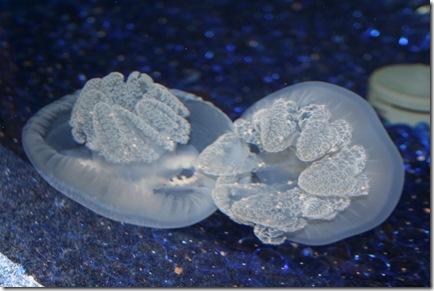 Sam was fascinated with all he saw and loved the stinky penguins! He was a star in his pram.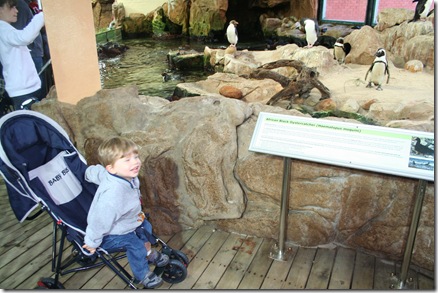 Everything is always so much more fun with friends…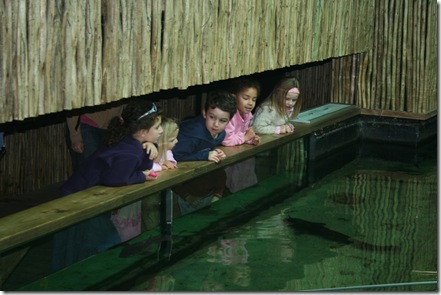 Here the kids are watching the shark attack advertisement – it's a funny awareness campaign of tons of people dashing out of the sea water in great fear and screaming … only to see a chair/iron, or some other "harmless" house hold thing, floating in the water with the caption, "X more people are killed by chairs than sharks per year." (or something like that).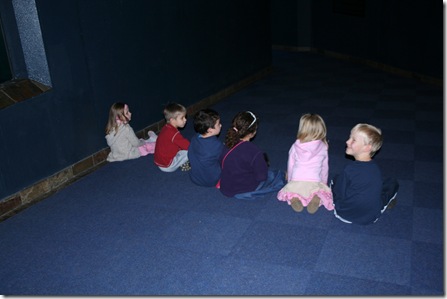 In the Nemo tank. The clown fish tank has an inner chamber that the kids can crawl into and stand up – it's great fun for them to see the fish swimming all around them. They loved it! Unfortunately, it was impossible to get a shot without the flash bouncing off all that extra glass!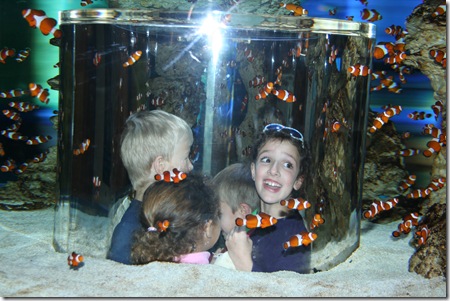 Many of the kids at the Lunch Bunch have toy seals. Kiera has wanted one for ages and when Tegan went off to buy one for herself with her birthday money, while we were at the aquarium, her desire for one was re-ignited. I didn't realise just how keen she was until she called me to the playroom later that day to see her latest creation. She had created her own seal… a stuffed pillow case for a body; a ice-cream container for a face; some fanned printer paper for flippers and we have a Kiera-seal! I give her 10/10 for effort, creativity and creating a solution to her problem without spending money! Unfortunately it isn't quite the cuddly little, take-to-bed, type of toy and she has since dismantled it and forgotten her desire … for now!