Tuesday was The Lunch Bunch's Egypt day. There is a great study of Egypt in Core 1 of the Sonlight programme. What better way to round off studies on ancient Egypt than to dress, eat, play and think like Egyptians for a few hours? And that is just what we did.
Dressing up like ancient Egyptians means appropriate gear – of which we had none. There is a fun Egyptian Collar craft activity in our Usborne Living Long Ago book that Kiera has been BEGGING to do for the past 6 months. As usual, I've been fobbing her off with a "not now; another day". But now we had a purpose and my creative juices came out of hibernation and started flowing. So "bye-bye" cardboard craft activity and "hello" fabric painting batik-style craft activity.
Here it is – step by step:
Our Living Long Ago page on Ancient Egypt: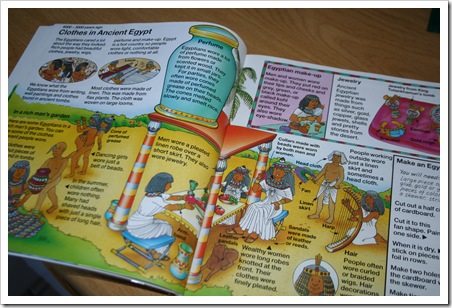 Setting up for the flour painting – I made a thick flour-water paste that the kids squeezed out onto calico collars (simply: a circle with the hole in the middle for their head) to create white-space patterns.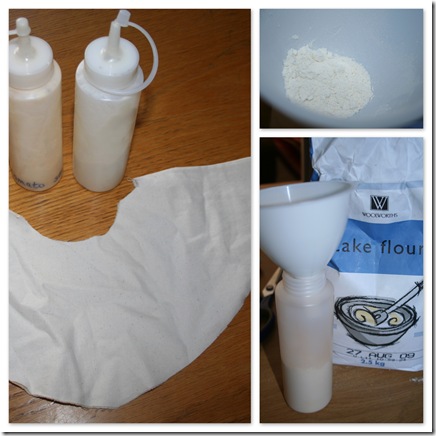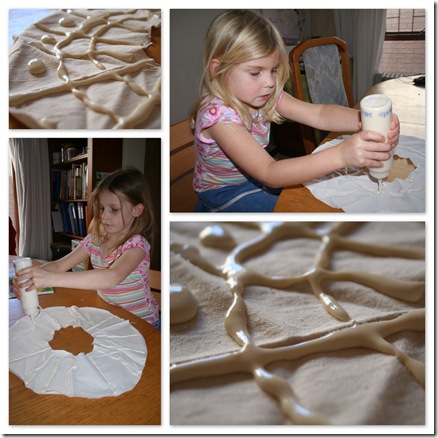 We set these aside to dry overnight and moved onto painting head bands and wrist bands. Ice-cream containers are the BEST – we store just about everything in them and the dozens of extra lids we always seem to have make great painting pallets.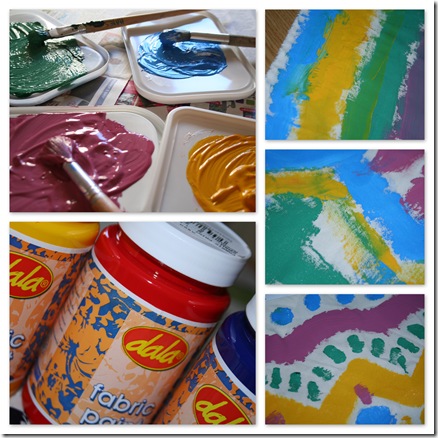 The next day we tackled painting our collars over the dried flour-painting…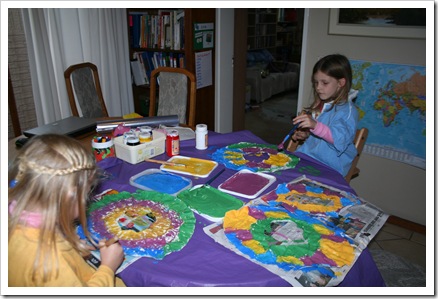 Then it was more drying, washing out the flour, painting some gold details and then finishing them off on the overlocker…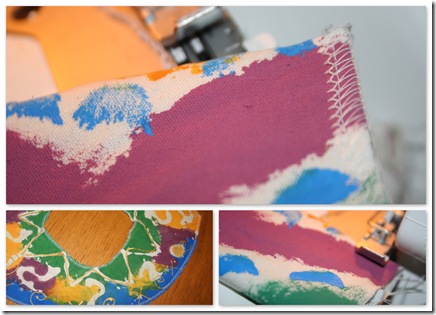 Finally it was the big day – some white sheets wrapped around their bodies Egyptian-style, a little kohl make-up for the Egyptian look and their hand crafted accessories and we had three mini Egyptians (a la winter, poor kids – had it been summer, Sam would've had a na-ked torso!)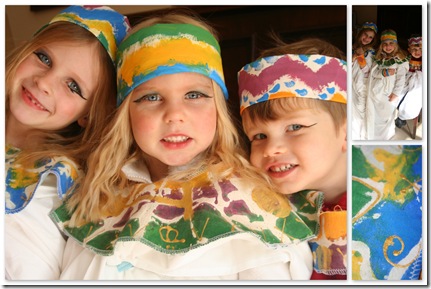 And off to Egypt-in-Kirstenhof Day … more on that in the next post!