This month, Patrizia is hosting the SACHS carnival, focusing on that daunting topic: switching curriculum.
If you're anything like me, the idea of switching curriculum is both scary and intriguing. I like to investigate new things, but I'm also super comfortable with what's working. If it ain't broke, don't fix it, y'know?
But there does come a time when things may be "broke" and you need to fix it. Over the past 6 or 7 years of buying and investigating curriculum we've had to ditch a few things along the way. I've had to be ruthless and not hang on to sentiment too much. I've had to go out on a limb and try new things. Other times, I've humbly taken the advice of those around me – their experience having paved the way for me. All in all, I've discovered that when certain red flags pop up, it may be time to investigate another approach.
Red Flag #1: your kid/s hate it…
Learning styles differ vastly from child to child. There is no point pursuing a curriculum if your child dreads waking up to another day of school. If your child hates it, it's time to investigate why. If all the signs suggest that it's just not a good match for your child, ditch it.
What we did: we tried various handwriting programmes over the years. The tedium really got to the kids and they hated handwriting. We tried easy programmes, colourful programmes, expensive programmes, no programmes at all! Then I hit on a local programme. Not only was it less expensive than its overseas counterparts, but it has clicked with my kids. They love it! www.happyhandwriter.co.za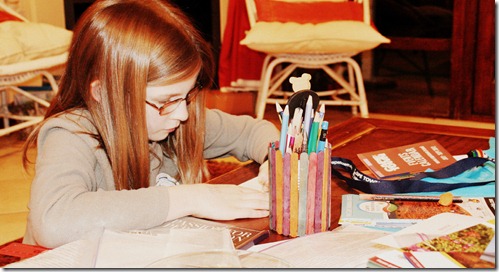 Red Flag #2: you hate it…
Ideally, it shouldn't really matter if it's mom's favourite curriculum. Mom should be ever-serving and recognise her child's learning needs above her own, right? Well, yes. But, then again reality dictates that sometimes that just isn't enough to motivate the family to enjoy the home schooling experience. After careful consideration, if it's really not working for you and your child is happy with another approach too, ditch the original.
What we did: we had our first experience of this, this year. Our Science programme this year was just not working for me. The kids weren't too enamoured either. Eventually, after slowing it down to a crawl, Science came to a complete halt. It was then that I decided it was time to change. Thankfully, the kids were super excited with what I found. Read more about our Apologia Adventure here.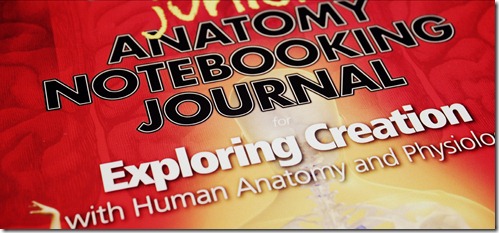 Red Flag #3: it's no longer challenging / it's too challenging …
Sometimes a curriculum can be really exciting and fun in the beginning. Your kids are all interested and excited. But then, somewhere along the line it's no longer challenging. Or perhaps it has jumped way above your child's comprehension levels. Now's a time to decide: do we slow it down? do we pause and recap? do we put it aside for a while and try something else?
What we did: Maths was our quandary. Kiera was happy with Singapore Maths. Katie was loathing it. At their appropriate levels it was: too challenging for Katie; just right for Kiera; too easy for Sam. So I switched them. While Kiera still does Singapore from time to time, I've switched her too. Math-U-See is our new maths programme. Being geared towards multiple learning styles, it really helps get the concepts cemented. ww.mathsusee.com
Red Flag #4: it's no longer relevant…
This one is more obvious than most. Your child may have moved on. You all may have moved somewhere else. Or there is a need to focus on something else.
What we did: since we follow Sonlight (and love it!) we don't get much formal South African history in the year. We do in a more informal capacity, from living here and visiting museums like the District Six Museum or the Company Gardens. Our outings with Cape Explorers has us digging in our history and regional geography and biology too. But, I feel that it's important to do in depth studies on our country's past and present. So, every few years, we take a break from our normal fare and spend a year focusing on South African history. Our 2013 year sees us doing just that through a local literature-based curriculum called Footprints on Our Land. Because we are moving away from Sonlight for just the year ahead, and I don't want Kiera's Language Art programme getting out of sync with the Sonlight Cores we follow, I've decided to try out another Language Arts programme: Learning Language Arts Through Literature.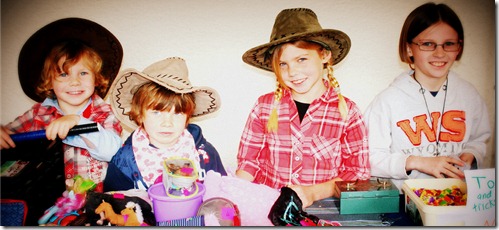 Red Flag #5: it's taking up most of your day…
Opinions will vary on this one, but one of the reasons I chose to homeschool was to give my kids plenty of time to play. There is compelling evidence that kids learn best through play. And, besides, they're kids and never again will they have long afternoon hours to make believe, dress up, climb trees and just be kids. If our school work is taking all day every day, then it's time to assess what needs to go. Sometimes the problem is that it is too writing-intensive, or mom-intensive, or repetitive. Solving that problem can be as easy as scaling down what you already have. Or it could mean going back to the drawing board.
What we did: when things started to look a little like we were trying to stuff a sausage-load of school into a skinny morning casing, I realised it was time to pare a few things down. So we do Science 3-4 times a week and not 4-5. My older kids read aloud to me 1-2 a week, while my younger kids still try read 4-5 times. I don't check everything everyday. And we space out Art and Poetry too. It works for us, although some days it all goes out the window!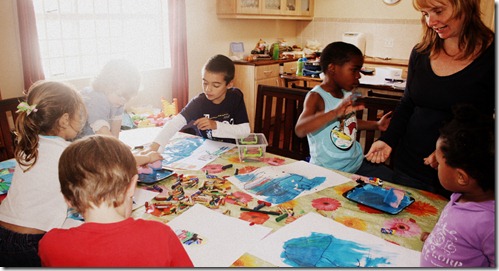 Red Flag #6: you're all bored…
If feeling bored is part of Red Flags 1 – 5, then by all means, think about changing. But, if essentially you all quite like the curriculum, but are just feeling a little like you're in a rut, then perhaps it's time to take a break for a week or two and do something different. If you're normally more hands on, try a week of reading excellent books. If you're normally not hands on, set aside time to learn a new skill together.
What we did: Sometimes we spice things up a bit with hands on activities, like this year when we made Inca medicine bags. Other times we head out to the garden, or the botanical gardens, for a fresh perspective. Lots of outings, time with our co-op and friends mean that we seldom get bored. And if we do? Then it's time to spend a little less time on seatwork and more time cuddled on the couch reading the next chapter in our read-aloud. A firm favourite for sure!
Of course, there may be plenty of other red flags more relevant to your family than ours. And the green flags are in abundance too. For us, the biggest green flag for our chosen core curriculum Sonlight is the daily "please read one more chapter!" requests from the kids! And for that reason, I suspect that we will always have Sonlight books on our shelves.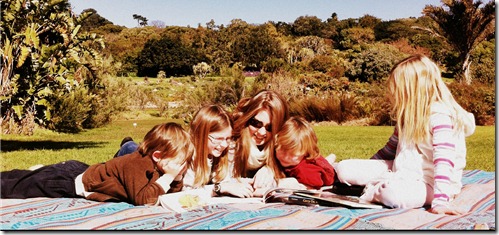 This post features on the South African Carnival of Homeschool Bloggers (SACH Bloggers) where South African homeschoolers share experiences, ideas, philosophies and much more. You can join the carnival too by heading to the South African Carnival of Homeschool Bloggers sign up page. We hope you enjoy the carnival as much as we have! Read more from this October 2012 Carnival here: (coming soon)