It was the second week of March – just about officially Autumn – but still quite hot. In fact, the entire week was boiling. Except Friday. Outing day. It rained. No. It poured.
I sent a tentative sms to our Cape Explorers organiser – it's pouring here, are we still going to Kirstenbosch Botanical Gardens?
Well, it turns out that the Cape Explorers are a hardy bunch. And the Kirstenbosch Gardens Education centre is (wo)manned by some fearless women! It was on with the show!
The kids got an excellent and informative lesson about our natural flora fynbos which is only found in the Western Cape of South Africa – that's right – nowhere else in the entire world! And it makes for some pretty amazing plants. Restio is used for thatching roofs, while dozens of other fynbos have medicinal and practical uses.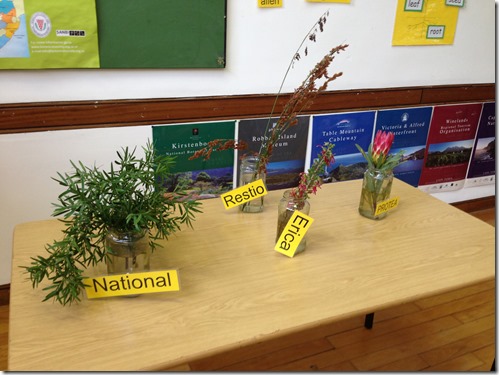 The kids did a few activities after their chat…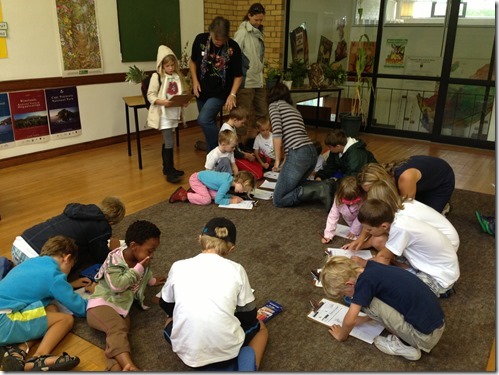 Lots of busy activity inside, while the rains came thundering down outside…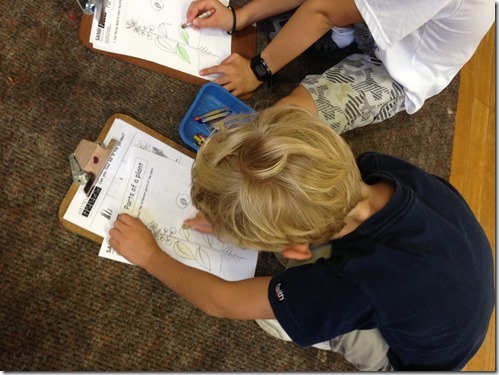 Love love LOVE kids' writing! "yallo wood"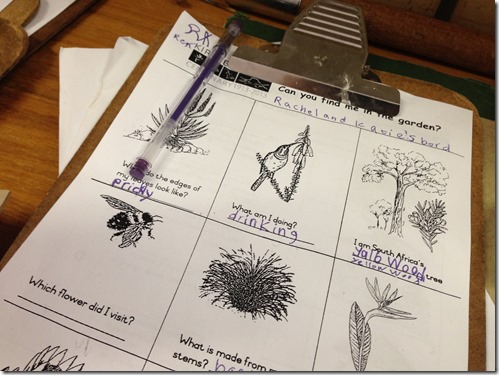 While the kiddies were busy, I wandered around taking in the various odds and ends, including the wall of posters with interesting tidbits like this Did you know?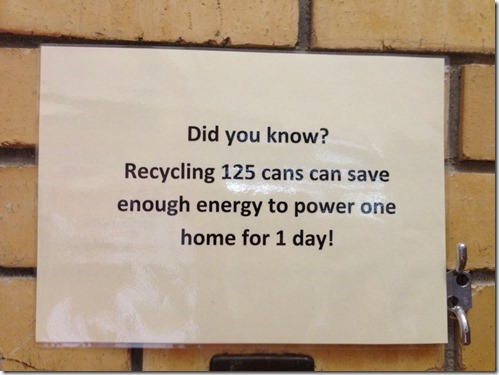 Finally the sky stopped its relentless rain and chose to gently tickle our clothes with spits of water instead. It was time to explore outside.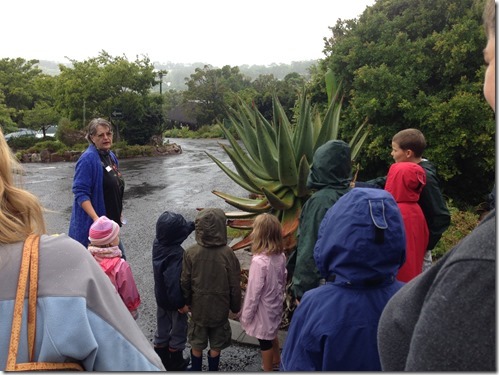 So explore we did! The rain kept up its gentle mist, gradually soaking us all to the bone. But there was hardly a complaint from anyone.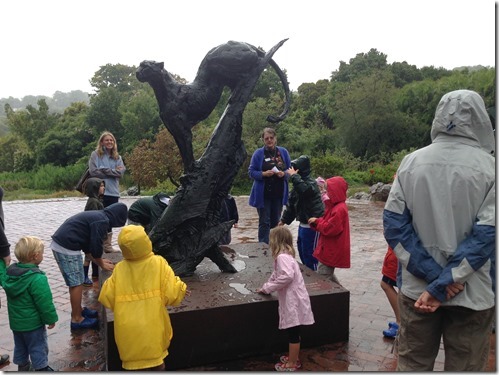 Our guide was full of interesting facts and fun things to do.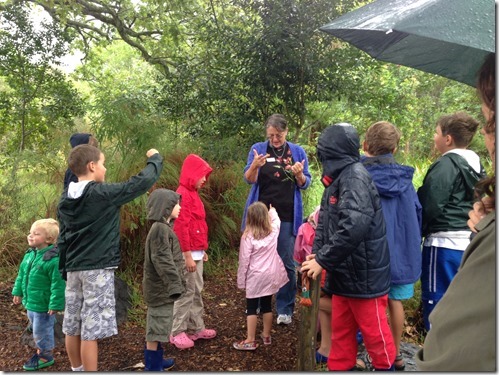 Even taking our water-drenched-rats on a sensory trail of a fragrance garden.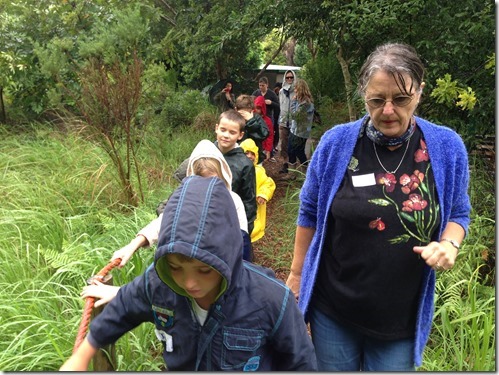 What fun to watch a bunch of kids walk blindly along a path with only a rope to guide them.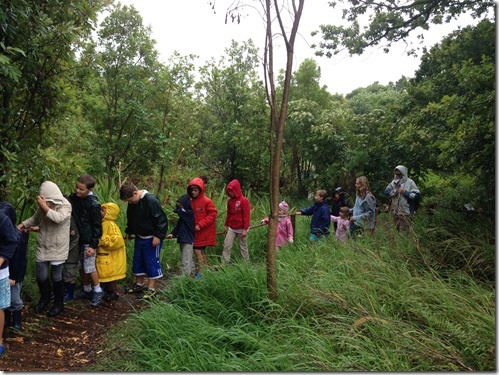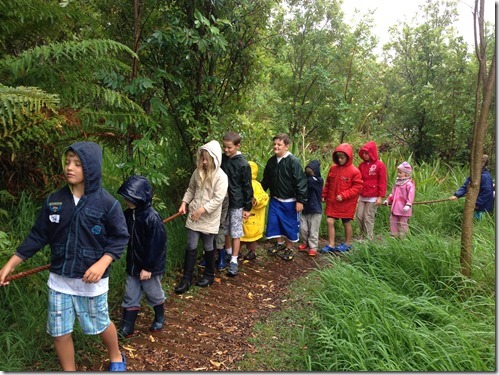 The sun dial held deep fascination despite there being no sun…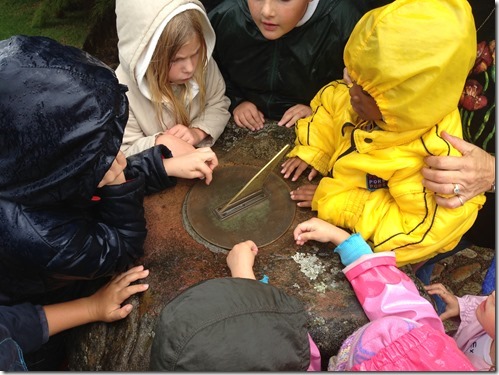 And so did these statues…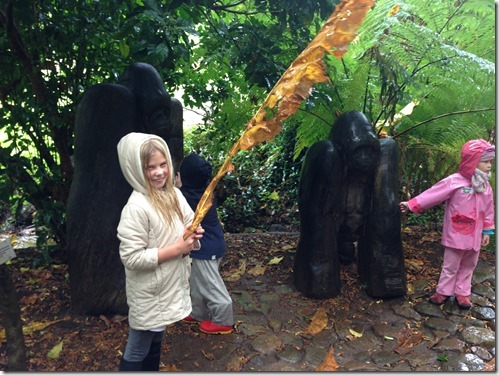 Most poignant of all was the grave of Mr Pearson who gave his life to the development of the gardens. He died in his 40s but is remembered to this day for his work…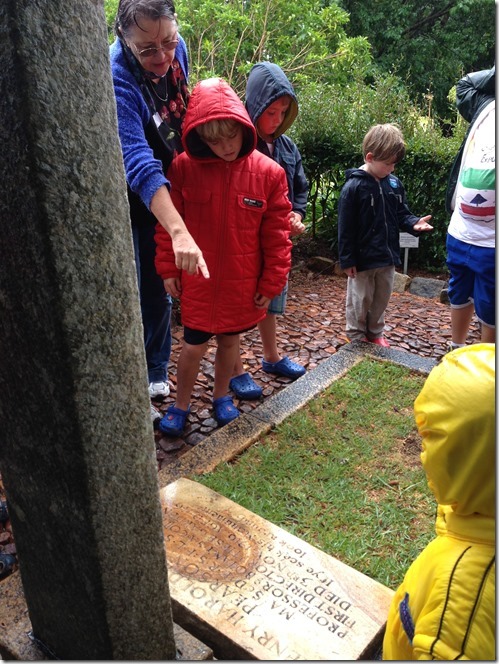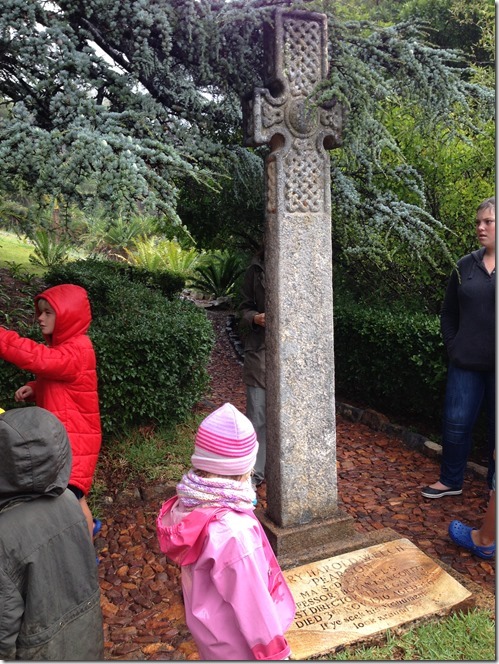 Back to the education centre – a little wiser and a lot wetter. The kids recapped all they learned and enjoyed another activity before home time.
Turns out that Kirstenbosch on a rainy day is still pretty amazing, as we discovered that day!