With the Hip Homeschool Moms doing a spotlight on field trips (or 'outings' as we call them here in South Africa) I thought it was a good opportunity to spotlight my beautiful city, Cape Town as discovered by the Cape Explorers.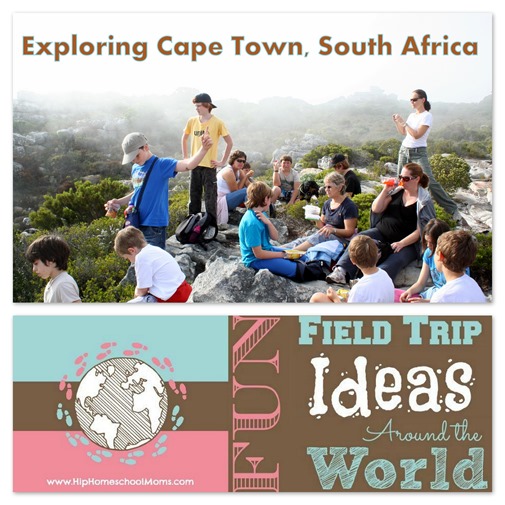 Started by my wonderful friend, Karen Dawes, Cape Explorers is an outing club for homeschoolers in Cape Town, South Africa. Twice a month each CE group meets together to explore another part of our wonderful city. Karen writes a Living Letter to each family, organises Activity Packs and then takes us on incredible journeys where we all have fun and learn lots. I think her ideas are brilliant and worth trying out in your own home town.
In Cape Town alone, we've explored some amazing places. We've heard and seen cannons fired; climbed down into the bowels of wartime ammunition bunkers; tasted "wine" (grape-juice for the kiddies) at South Africa's oldest wine farm; explored castles, held tarantulas, climbed lighthouses,
Don't believe me? Well, follow these links and see for yourself!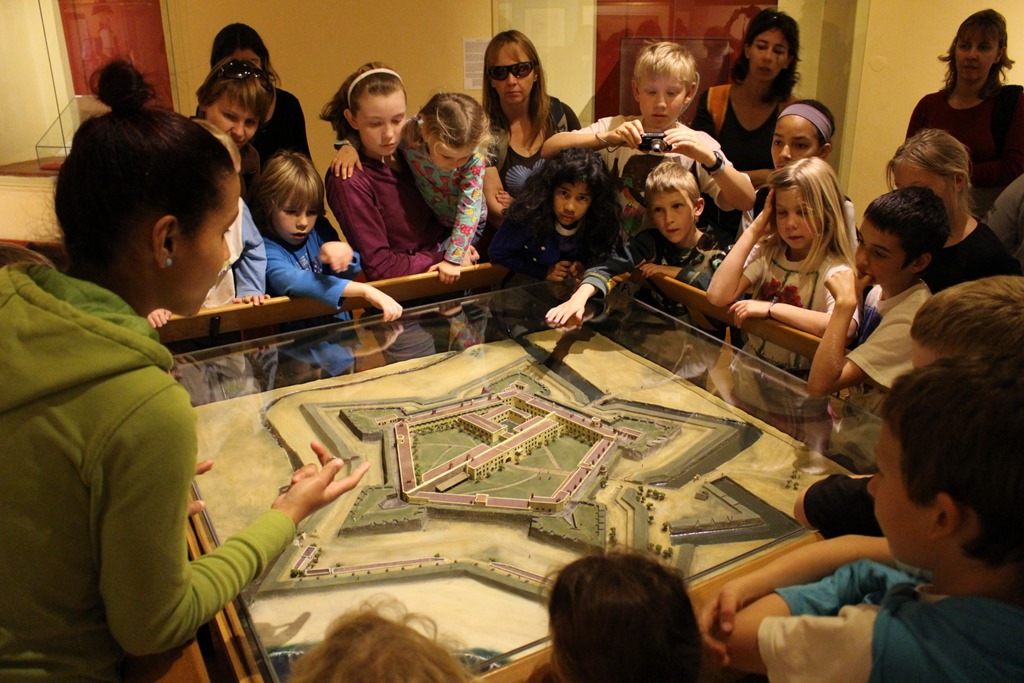 The Cape Town Castle: We saw dungeons and jails, a key ceremony re-enactment, plenty of cannons and learned a whole lot about our over 400-year-old castle.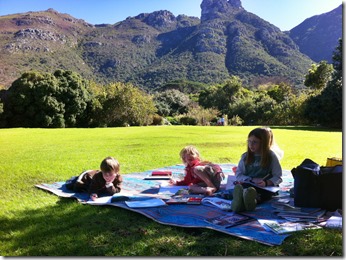 Kirstenbosch Botanical Gardens: World-renowned, these beautiful gardens lie at the foot of our beautiful Table Mountain. They contain an amazing array of flora (and some fauna). We learned so much about the gardens, the plants, the medicinal purposes, the history and much more. Well worth the visit!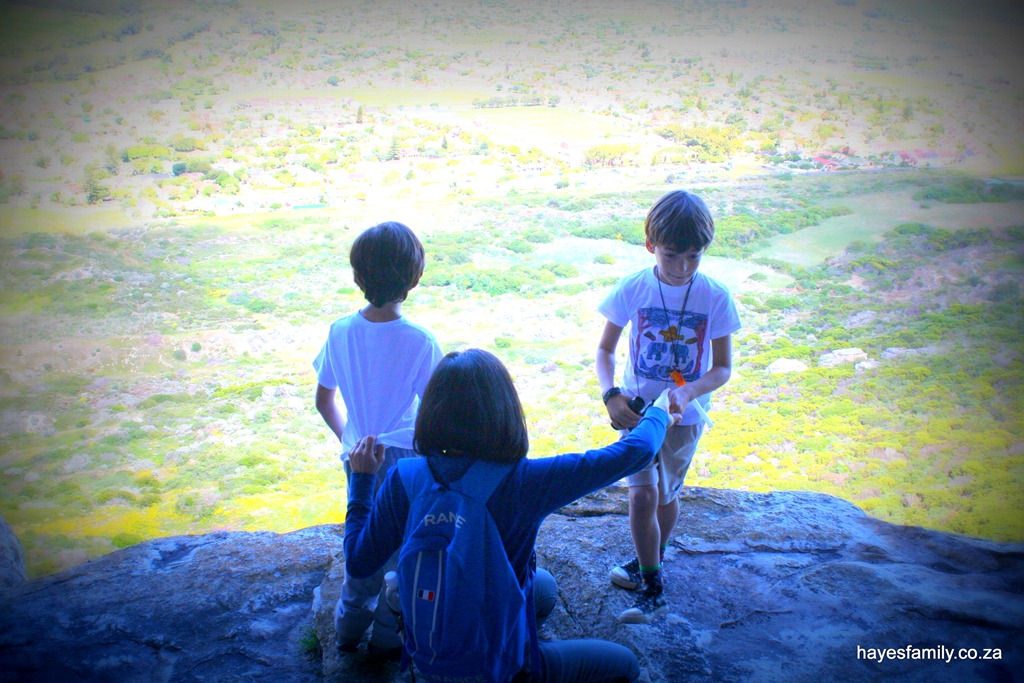 Peers' Cave:
Decades ago, a man and his son discovered a cave overlooking Fishoek bay. There lay incredible archeological finds, some scary precipices and a whole lot of adventure! We got to enjoy all three.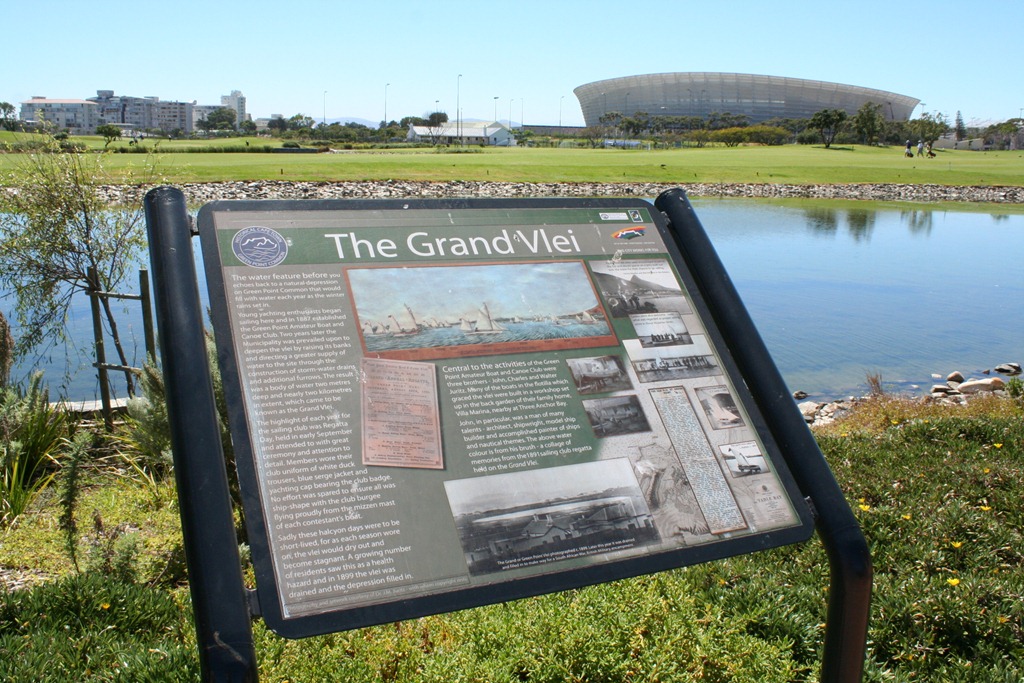 Greenpoint Park Biodiversity Garden:
With the Soccer World Cup 2010 being hosted by our city, Cape Town, we saw some major developments happening in and around town. One amazing accomplishment was the creation of the Greenpoint Urban Park. Aside from the recreational advantages, it is a hive of biodiversity with so many learning opportunities. Karen sent us on a scavenger hunt of note and what fun it was!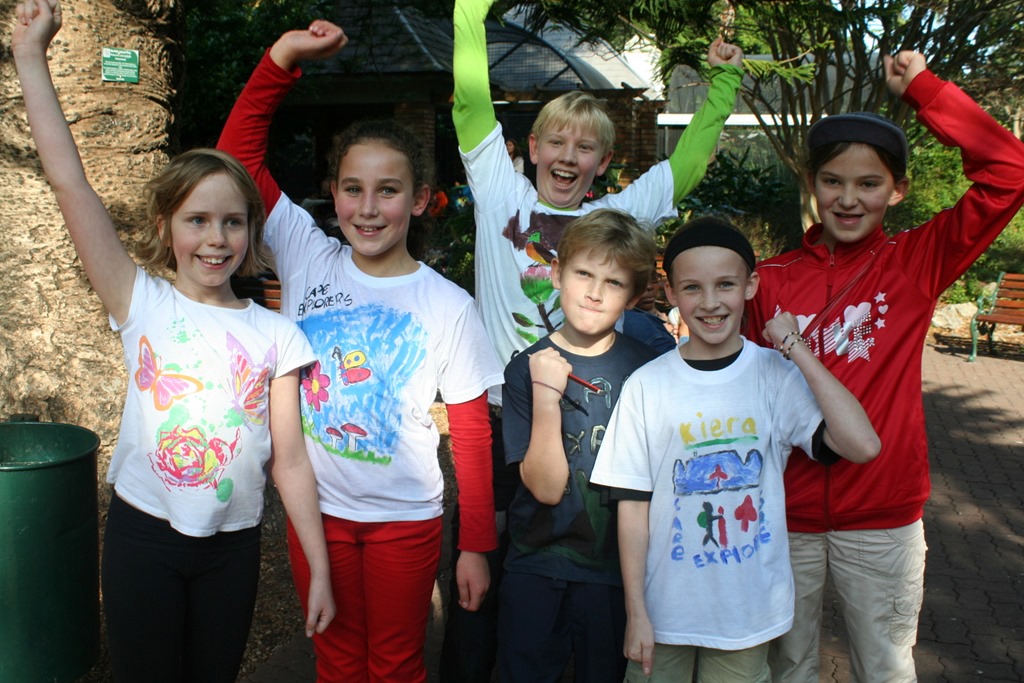 The Company Gardens:
Speaking of scavenger hunts, this time Karen did The Amazing Race Cape Town-style! The kids dashed around the 450-year-old gardens – planted when the first Dutch people arrived at the Cape in 1652 – and, in finding dozens of clues, also learned a whole lot about the gardens and their history.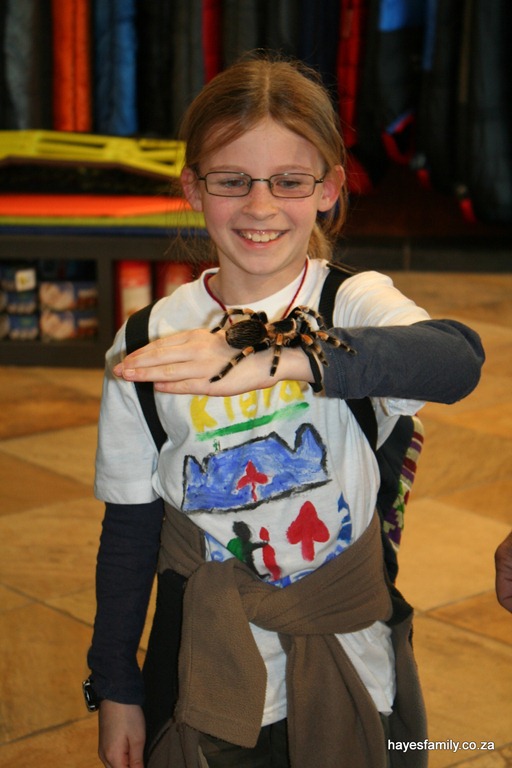 Cape Union Mart Adventure Centre:
A local clothing and camping brand, Cape Union Mart, has an awesome store in Cape Town that allows kids to learn about extreme weather and extreme creatures! This is where kids got to climb walls, experience sub-zero temperatures, put up tents, and play with tarantulas. I kid you not. The proof is in the photo of my eldest (then 10) happily letting one very hairy guy park off on her hand! Ugh!
The list of amazing adventures to be had in and around Cape Town goes on and on. You can check some more of our adventures out here:
or head on over to the Cape Explorers website to have a taste of the many other awesome adventures we've had under the Cape Explorers umbrella.