I am so grateful to live in such a beautiful part of the world. My worries and prayers for our country centre around lost souls, the crime, the political turmoil, the socio-economic issues. But, seldom are my concerns about our environment, except for its preservation. We truly live in a beautiful place that shouts out praises to God with every sunrise and every sunset. October month of 2013 was one of those months where we got to enjoy so much of Cape Town's beauty. My heart feels full right now as I look over these photos and recognise the blessing that they are.
In no particular order: our October…
We visited Cape Point one weekend. It was one of those spur-of-the-moment family outings that we like to take at times. Beautiful scenery and lots of fun to enjoy.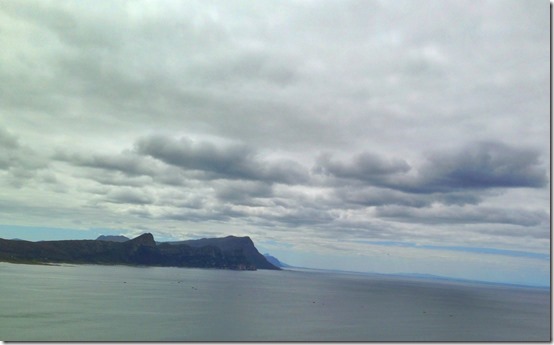 Craig and I have been having lots of fun with the pro-HDR feature on our phones which takes two photos of the same scenario within quick succession and then knits them together to get the best lighting across the entire shot. Of course, if your subjects move while you are doing it then you get all sorts of fun photos – like this one: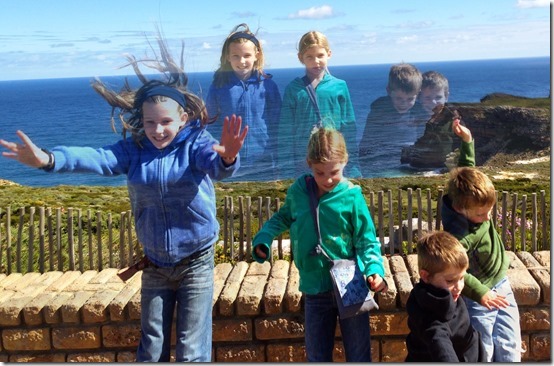 We totally splurged and ate at the restaurant there. Yum yum!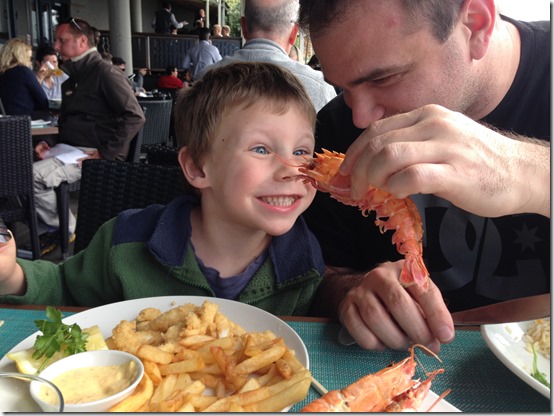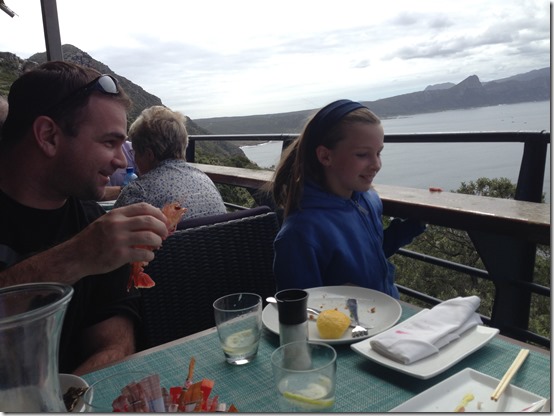 Katie's creation after her sushi: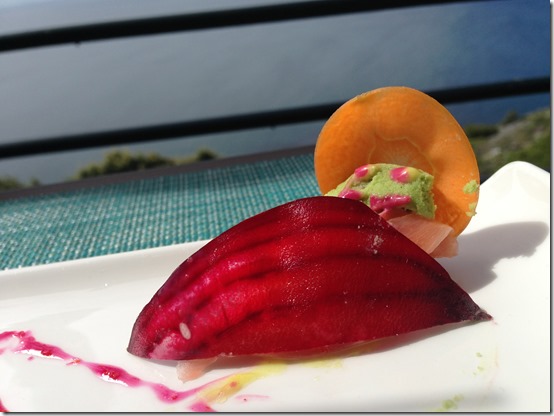 We really had a blast: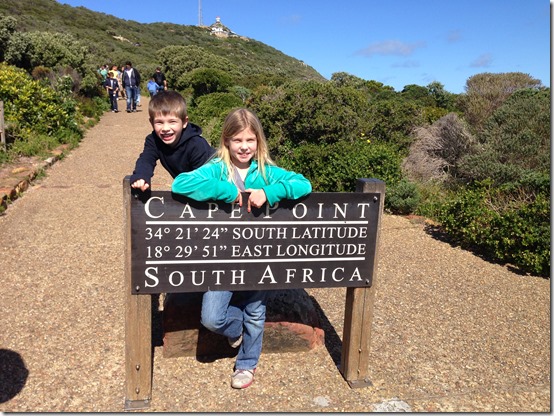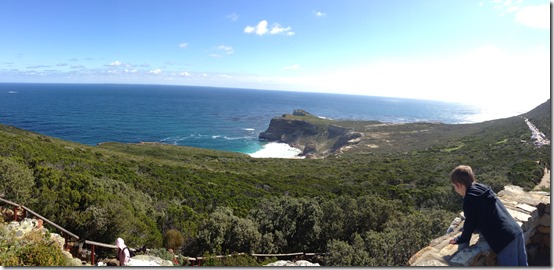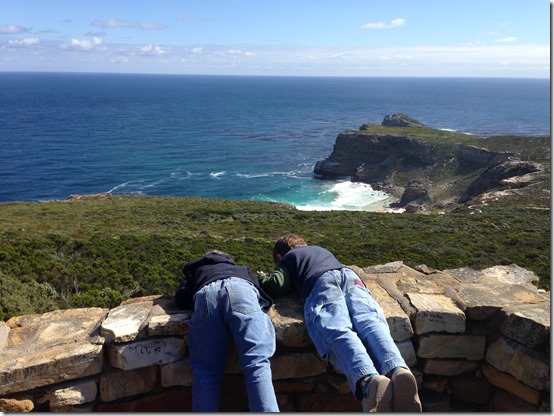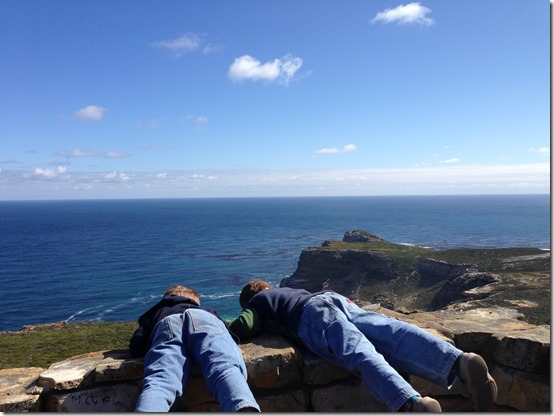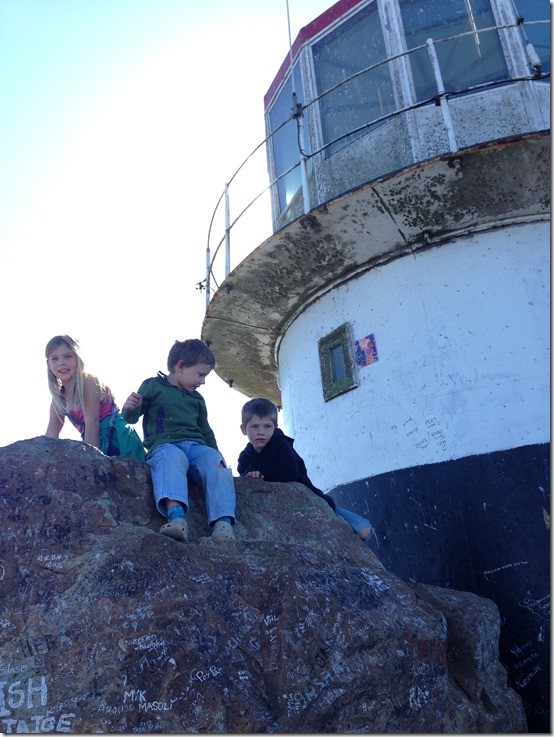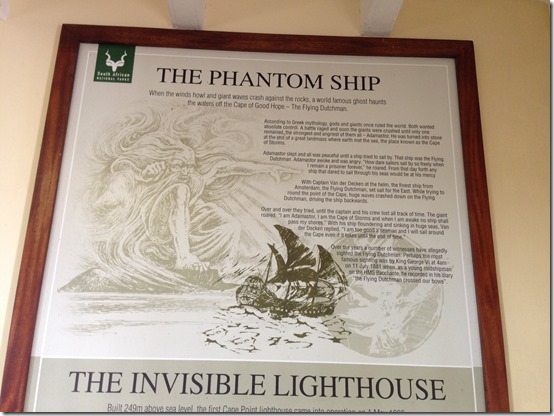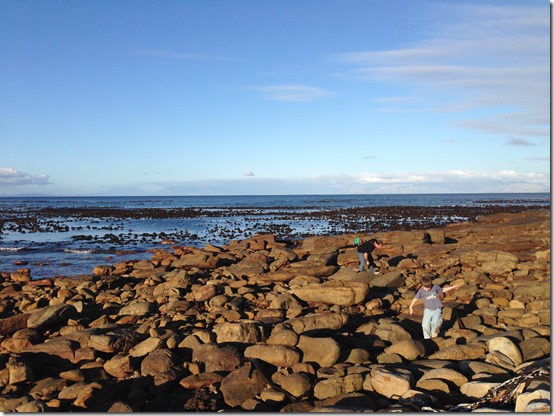 Kiera found an empty bottle, so she wrote a note and popped it in. Guess what – if anyone finds her note and the bottle, she's offering a free book to them. That'll be fun if anyone does find it. Somewhere on a beach in Cape Point!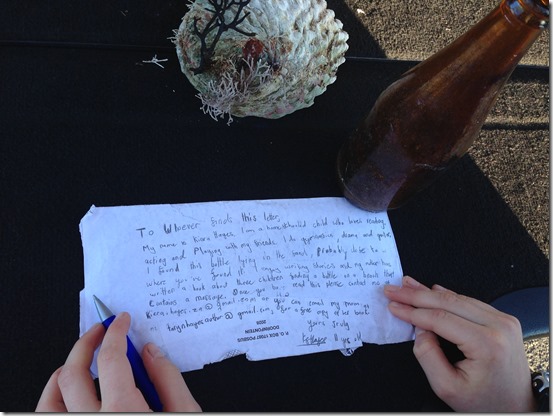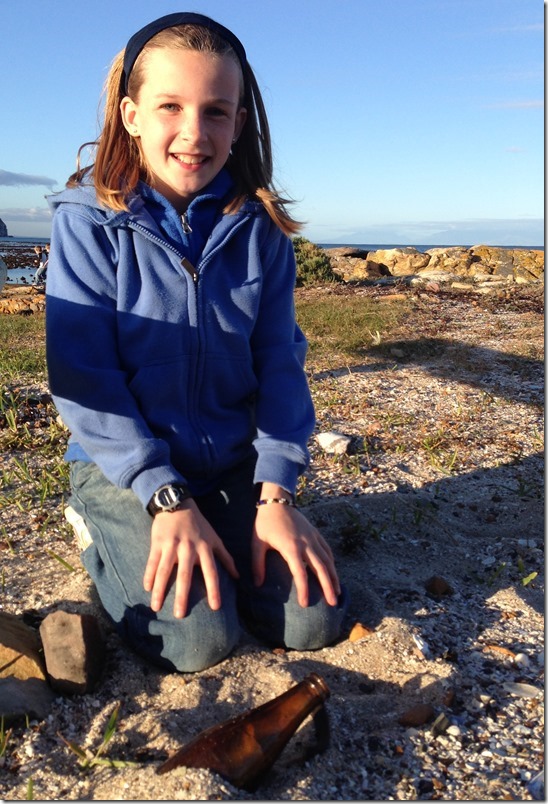 Heading towards Red Hill after our day at the Point: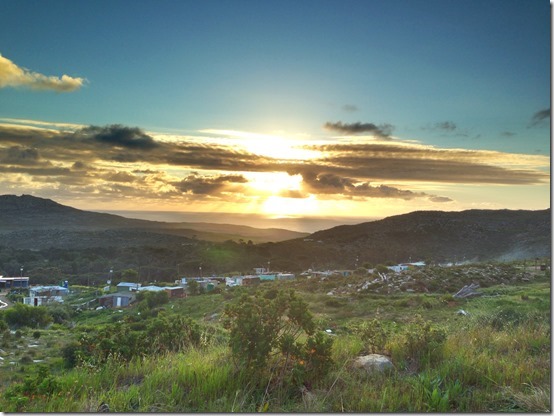 And the view from Red Hill itself. Love it.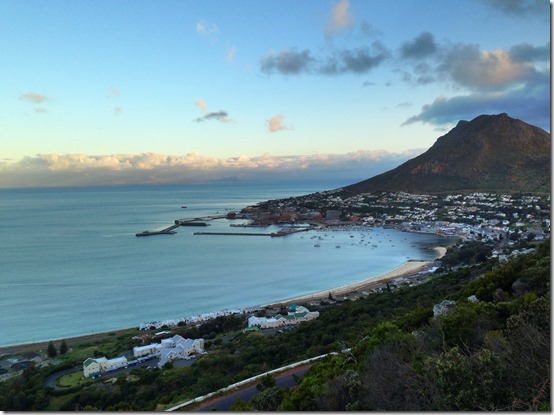 The significance of this photo is that it was Kiera's first time back at kids' club after a term out for being ill. Her illness affected her in strange ways, including creating ridiculous levels of anxiety. She braved it back and, while she's had a set back or two illness-wise, she's not stopped going to kids' club.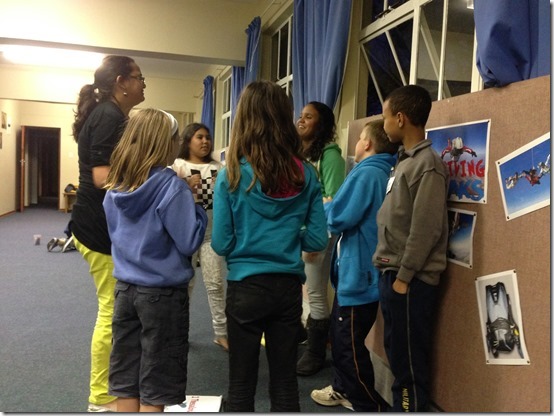 On another weekend, we joined the Sutherlands on a 4×4 trail in the dunes on the West Coast. It was a superb day – cold and windy, but what a jol it was driving Craig's Disco 3 up and down sand-dunes.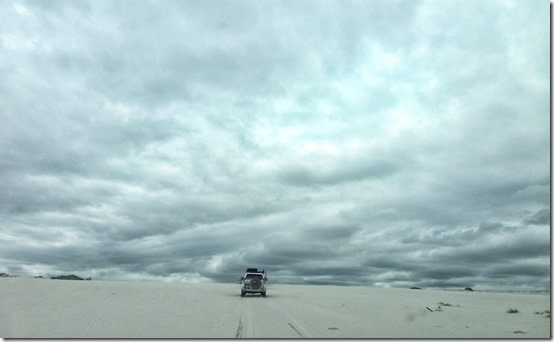 Seekers had a brief appearance at CUM and Exclusive books. We spotted these guys on their shelves, but they were soon sold out. They've not replaced them as far as I know. People keep asking about where to buy them – the best way to get them back onto the shelves is to request that they get there. Phone the stores!

They all have Seekers on their computer systems and can order with stock in store within days, but it takes a request to get it going.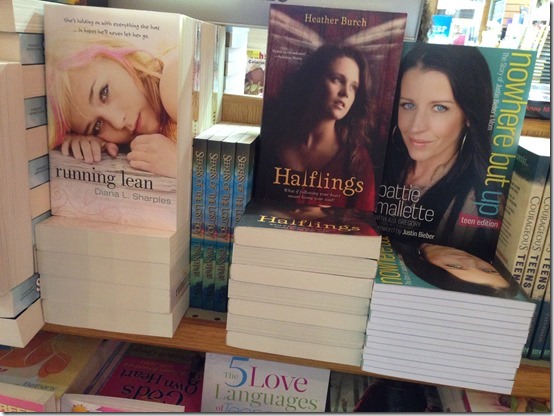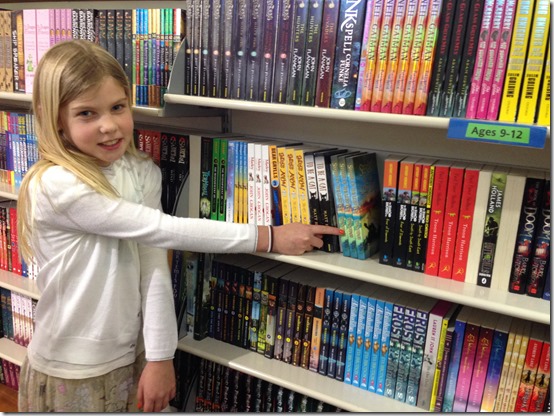 October was our first hint of warmer weather – and the kids had a blast running in and out of the sprinkler, since the pool was still a little wintery-green!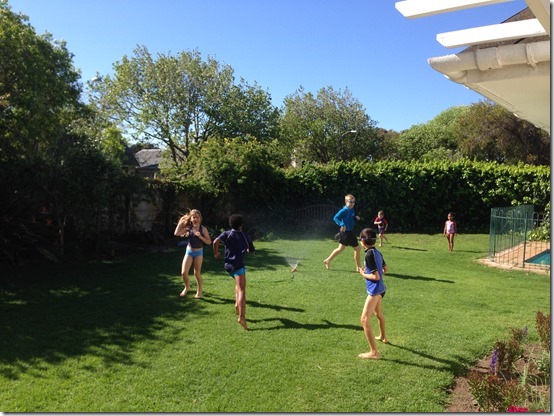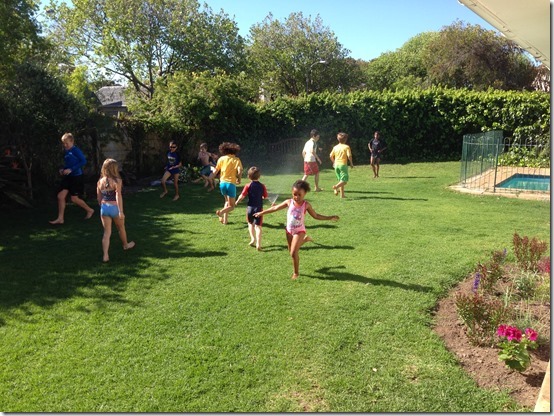 A visit to Dad's office: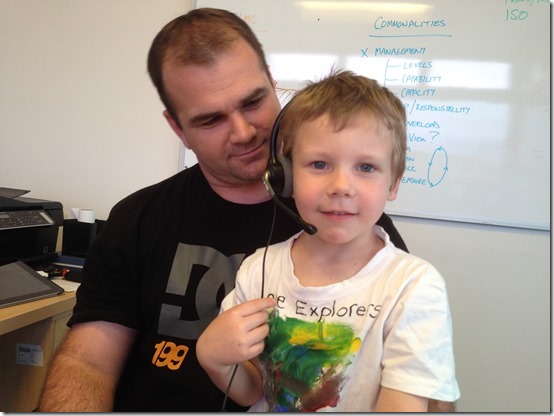 Bowling with the Grade 5 girls!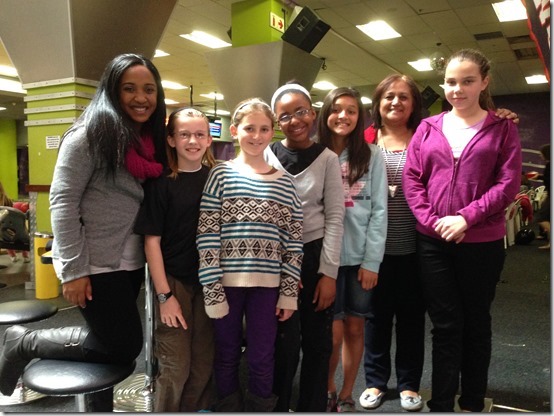 A medieval party – loved by all!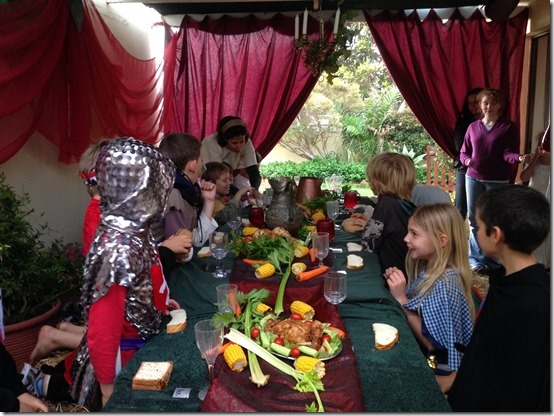 My first race in 10 years! I ran the Gun Run 10km with Russel and his son, Liam. What a jol! I felt strong enough to run the 21km, but felt it best rather to train more and leave the 21km for early next year.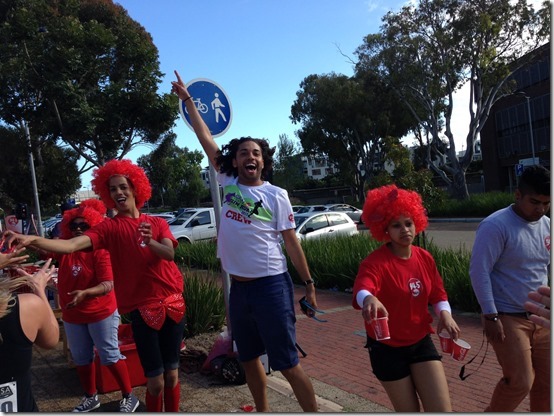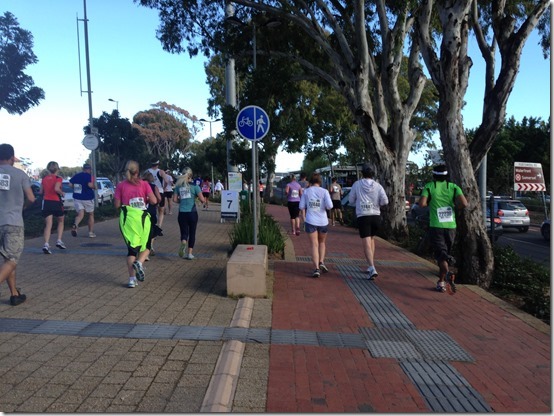 Sunday afternoon pile-ups with Dad. Always fun.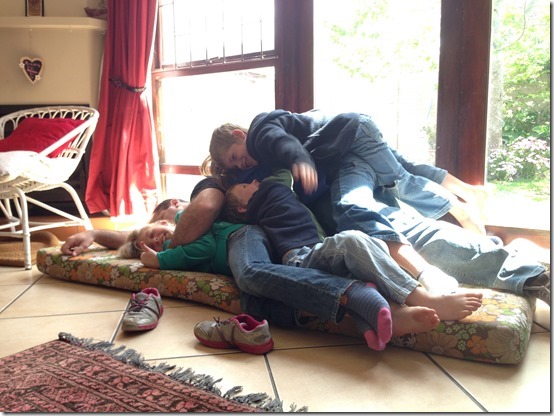 Someone turned 7 with great delight!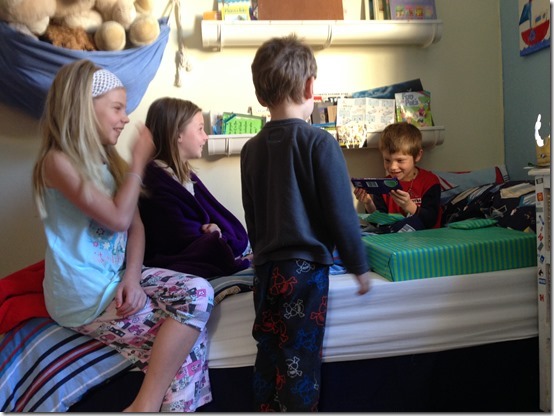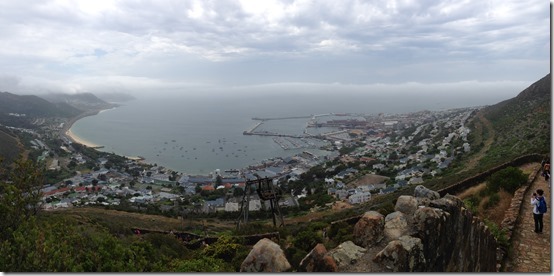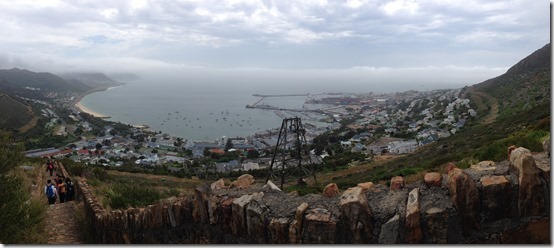 Cape Explorers kept us busy this month with some awesome outings. We went up the loooong trail of stairs to the grave of Just Nuisance, the dog of war-time fame. On our way down we met these navy trainees doing what is apparently like the US's Navy Seal training. They had to run about in that awfully heavy suit and then they had to tackle the same stairs we had just gone up and down – the same stairs that had left our legs like buzzing jelly! Kudos to them, I tell you.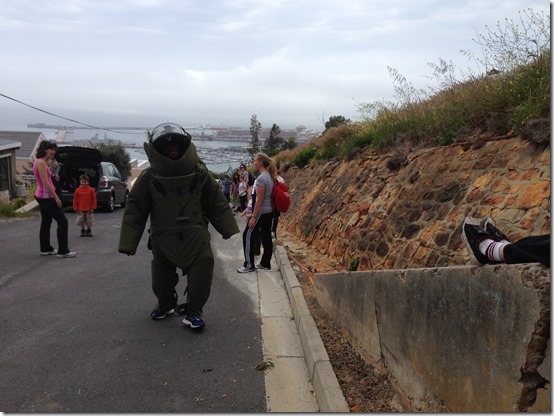 We started the walk with a special gift to Karen our wonderful organiser. Tears all round!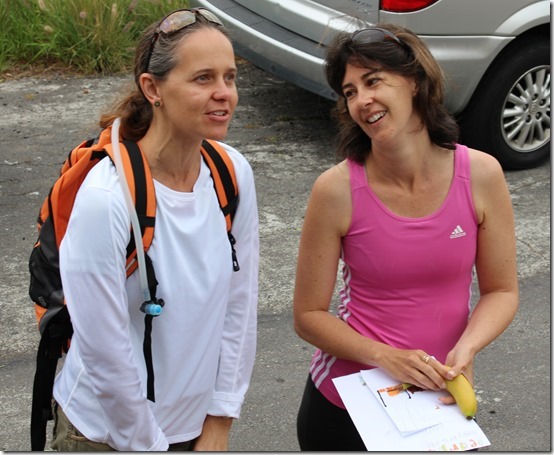 Peers' Cave take two – we loved this!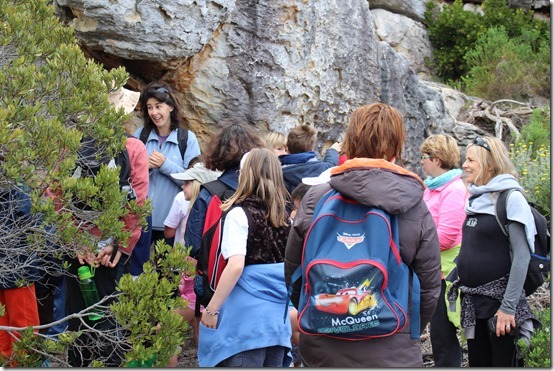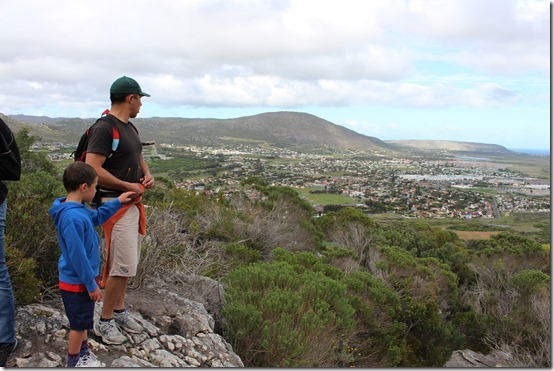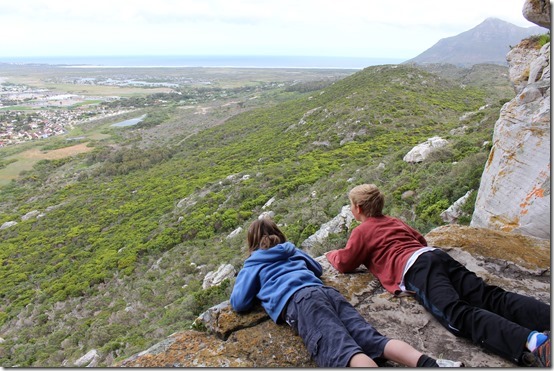 Bathroom renovations of September were finally finished and ready for some photos: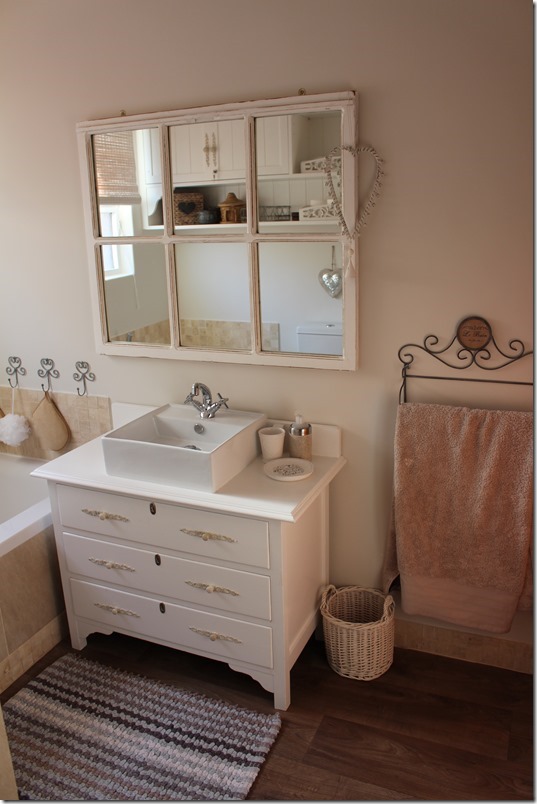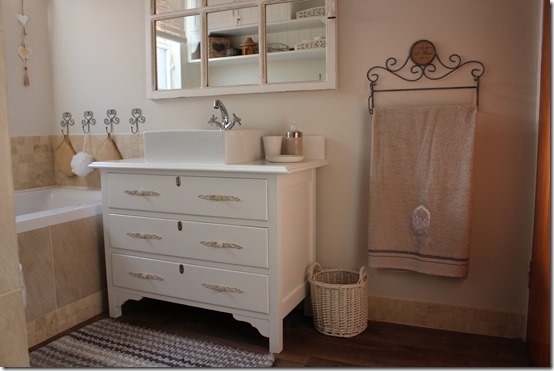 Home-time activities this month included card-making…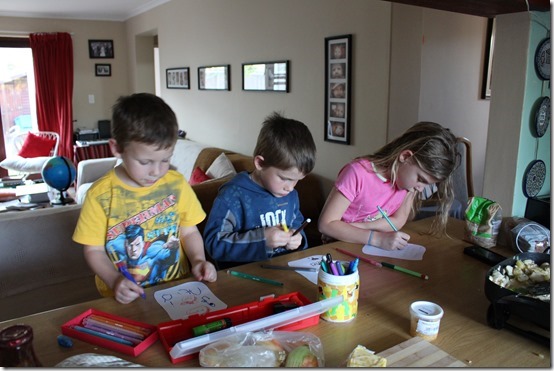 raising funds for the Lost in India initiative.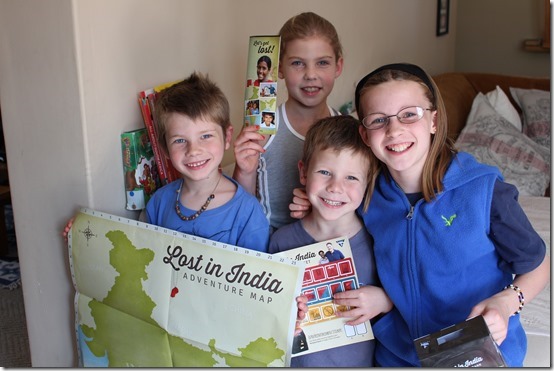 Cape Explorers at Intaka Island: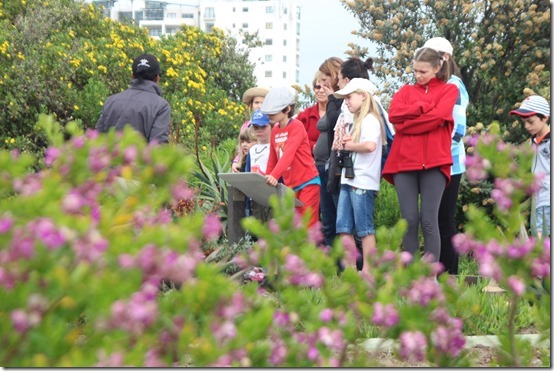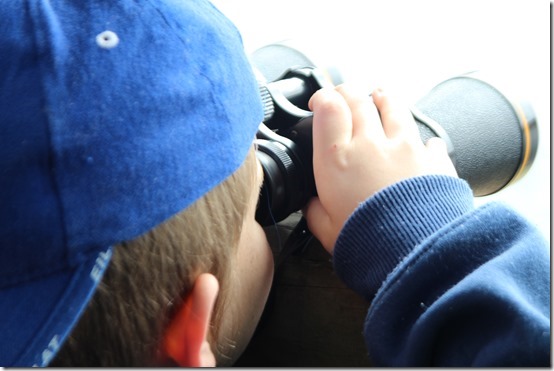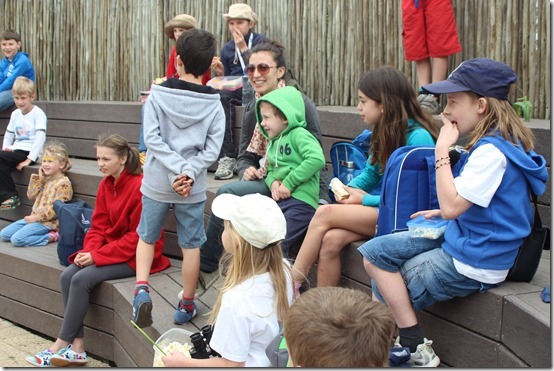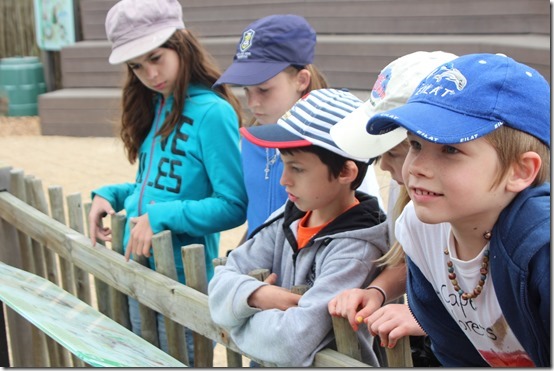 Minion cupcakes for a birthday boy!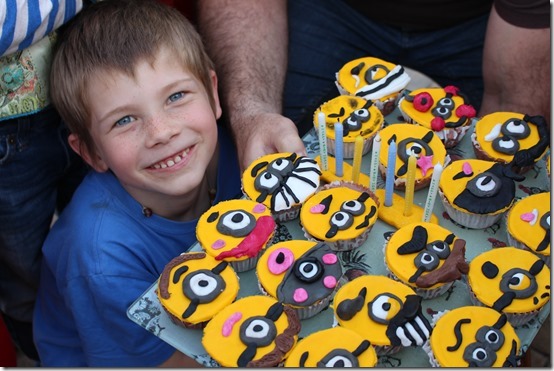 And a birthday dinner with a certain birthday girl.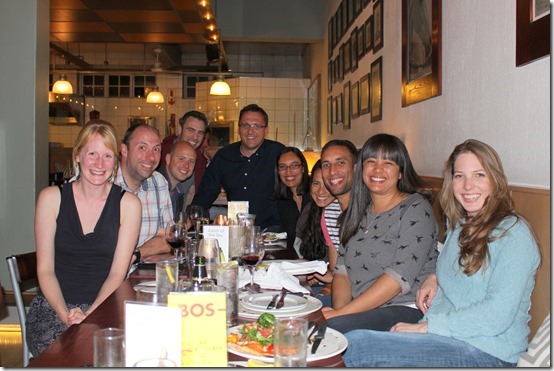 And then a few nights later, the birthday boy got his birthday dinner!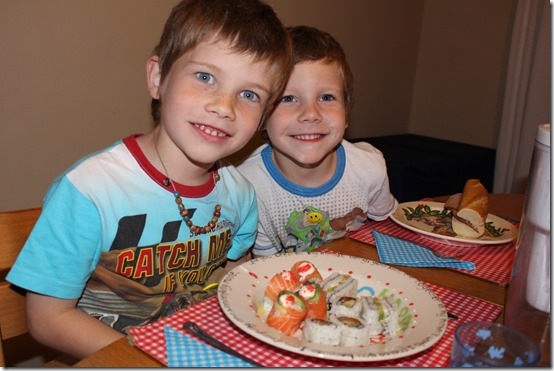 This was also the month when the homeschooling community was blessed with a visit from Niki Daly – acclaimed SA author. He read from his latest book to us (the award-winning The Herd Boy). It was wonderful and the kids absolutely loved it!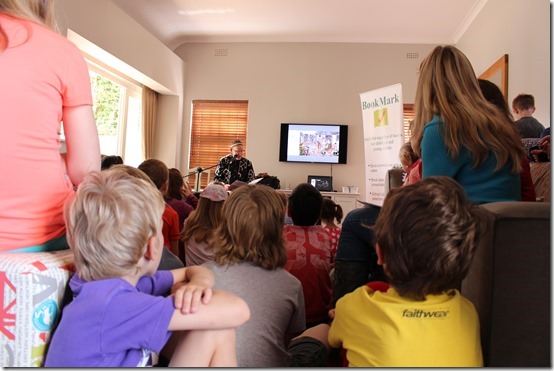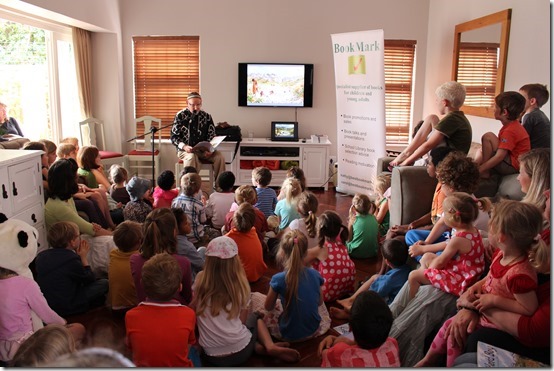 Kiera was blessed to chat to Niki himself. She was the one who initiated contact earlier that year, so it was super for her to finally meet him in person.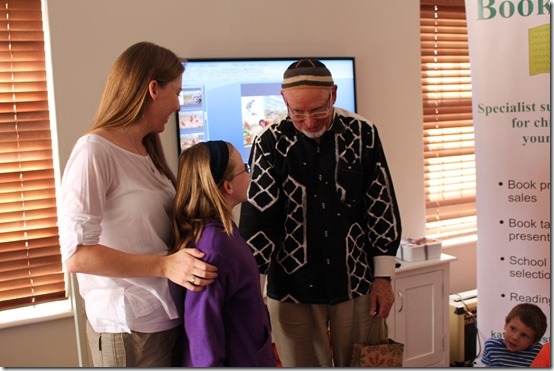 I had a bunch more photos that, for some reason, would not load – so this is it for October 2013! A wonderful month, indeed.