We've recently joined a Nature Walk group of home schooling families. What a wonderful group of people who have opened up their walks to others.  We headed to the Tokai Forest area – well, the former Forest area.  The Chopped Down Area Formerly Known as Tokai Forest area.  But, despite the lack of trees, we were treated to a wonderful walk.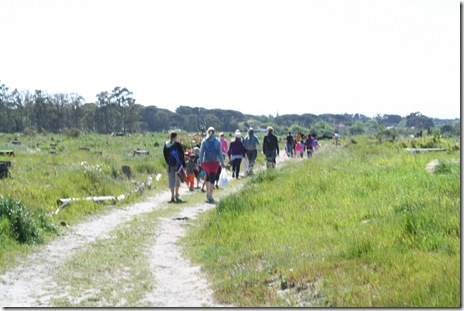 I was surprised to see how quickly the natural vegetation had sprung up from beneath the suffocating bed of pine needles.  Fynbos everywhere!  And beautiful too!  And the kids had a ball of note playing around in the puddles and ponds catching tadpoles.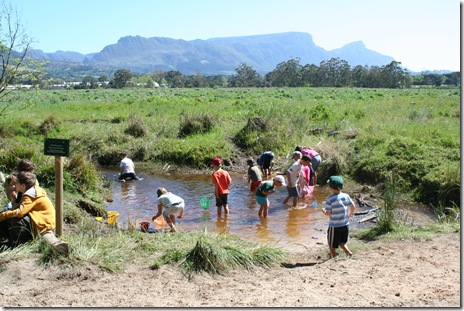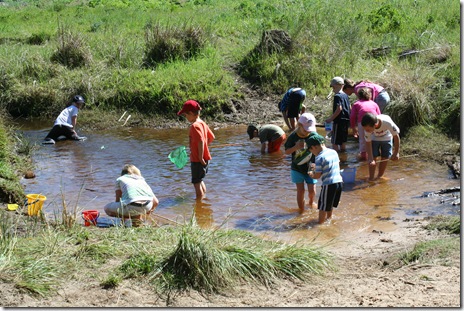 Although I'm not too sure that everything they caught was a tadpole…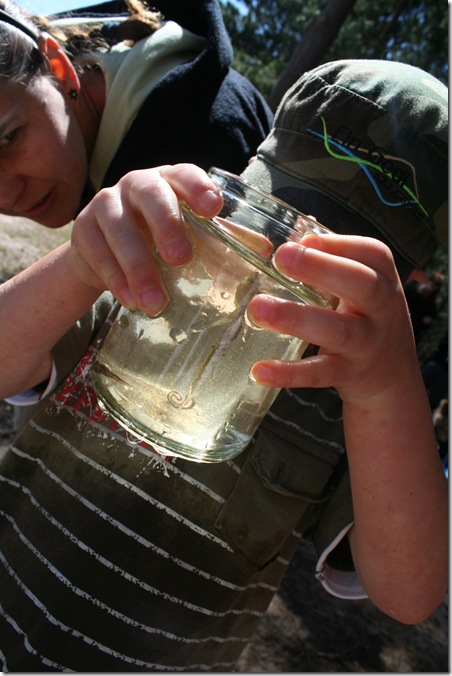 Sam caught this guy – and aside from the albino appearance, those long squiggly things were attached to its body.  Either it was a tadpole badly deformed from toxic waste, or it's something else. Any guesses?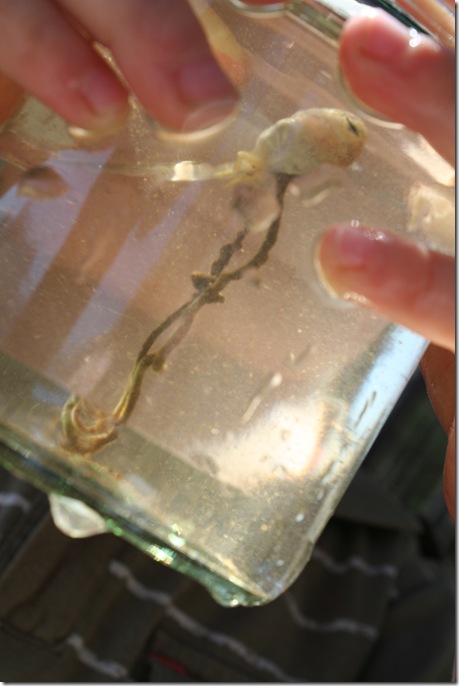 While the little kids played in the ponds, the bigger kids hung out and enjoyed time with friends.  It was lovely for me to meet a few of the older kids and overhear some amusing conversations :)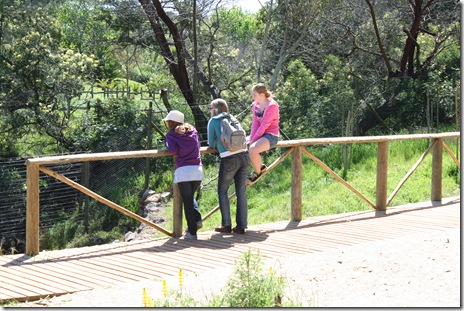 I got to meet a few more moms – including Tammy M of Nature Mamahood.  Tammy is the go-to girl for all things natural food wise.  It was great to finally meet her in real life :)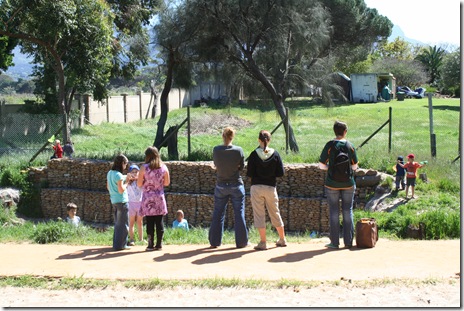 Not to mention all the other moms I hadn't met before.  Being a part of many online communities means that I get to "meet" people but not really know or recognise them outside of the context of cyberspace.  Making connections with them in real life is such a bonus and this outing was one of those times.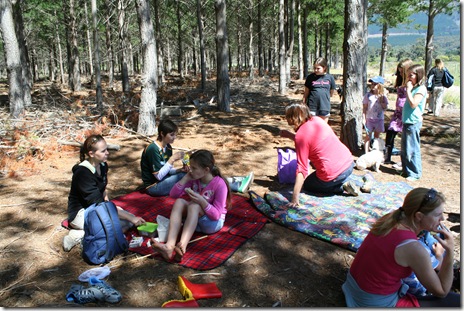 And of course, meeting again with now "old"er friends makes it all a double bonus.  Especially friends who are mistaken for mom by my son 🙂 Micah thought Charise was me for a while, and sweetly wound his little body around her legs until he realised that the lady he was looking at was mom, which meant that the lady he was leaning against … wasn't.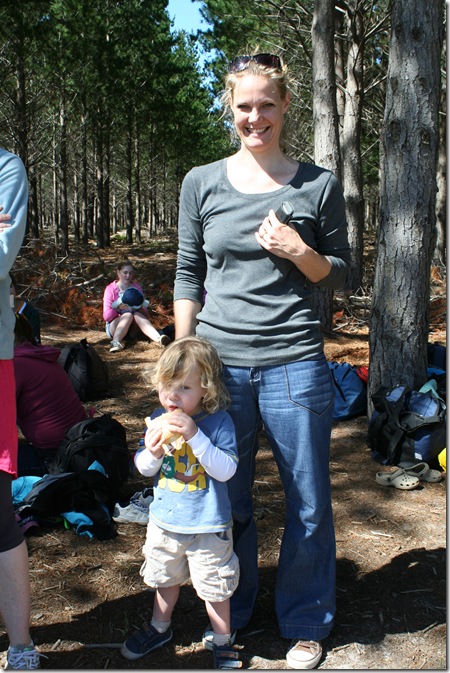 Too cute!