Almost every year, our co-op (Lunch Bunch) likes to do a fun international-focus day. In the past we've explored Ancient Egypt, participated in Thanksgiving and experienced Passover. This year, since many of us have done some focused South African studies in the past couple of years, we chose to do a South African day. And what fun it was celebrating aspects of our diverse culture!
First off was storytime with Aunty Sue – Fly Eagle Fly – a firm favourite amongst our kids, young and old.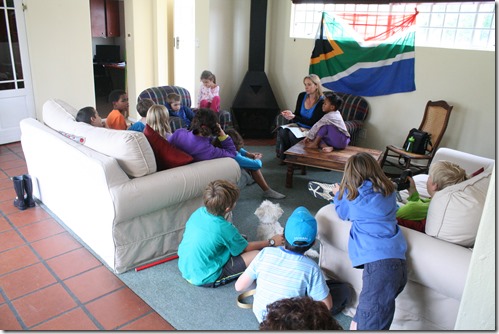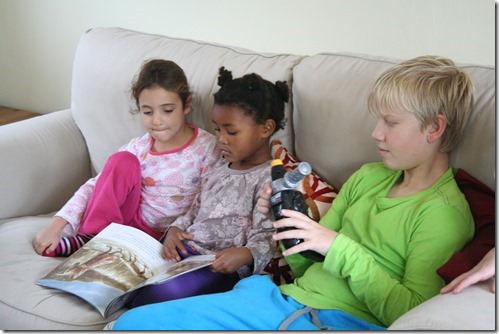 Then Aunty Kate took the kids through the Chris de Burg song about being a rainbow of people.
We even had a visit from some of our indigenous animals – Rhino, warthog, ostrich, elephant and more…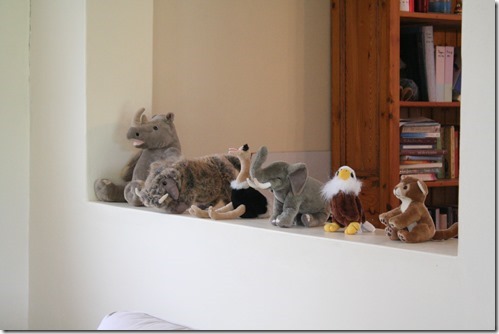 Then it was time for LUNCH! Yum yum! We were all looking forward to this part. Samoosas …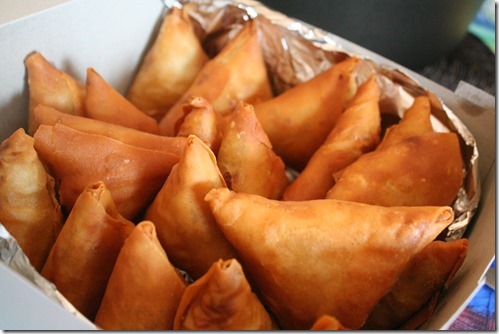 Boerewors…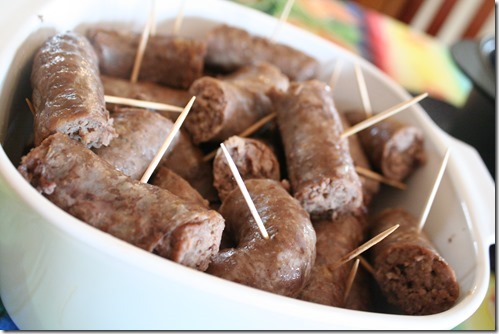 Lamb curry (delish!)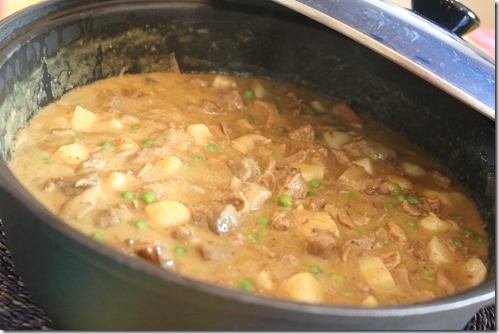 bobotie…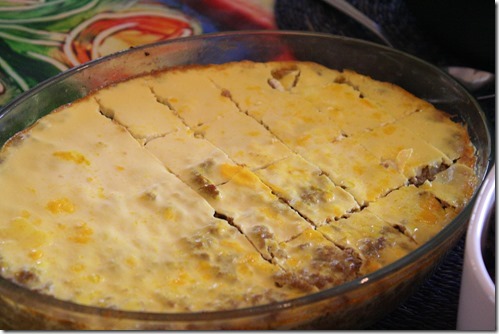 rice…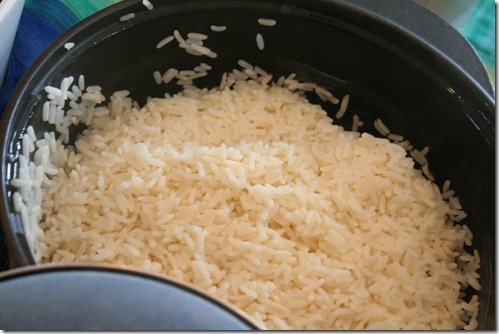 And of course, some sambols (with the obligatory Mrs Balls Chutney).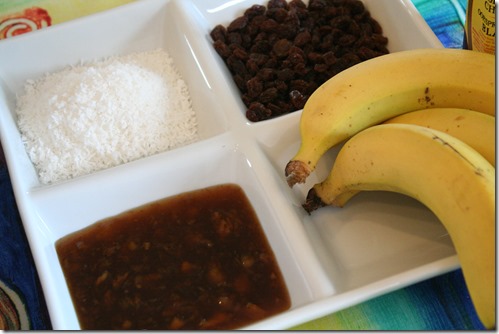 We sang grace in Afrikaans (Dankie Here vir die kos)…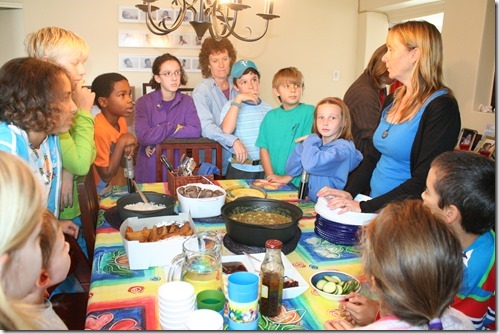 yum yum!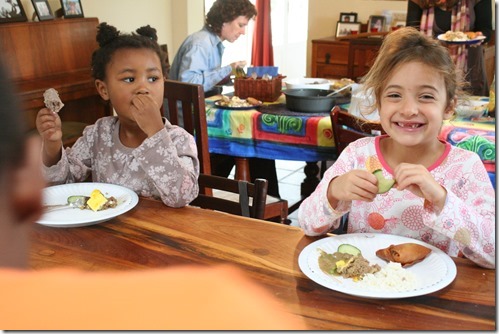 I think we could've all just eaten samoosas all day long – it's the only thing all the kids asked for more of!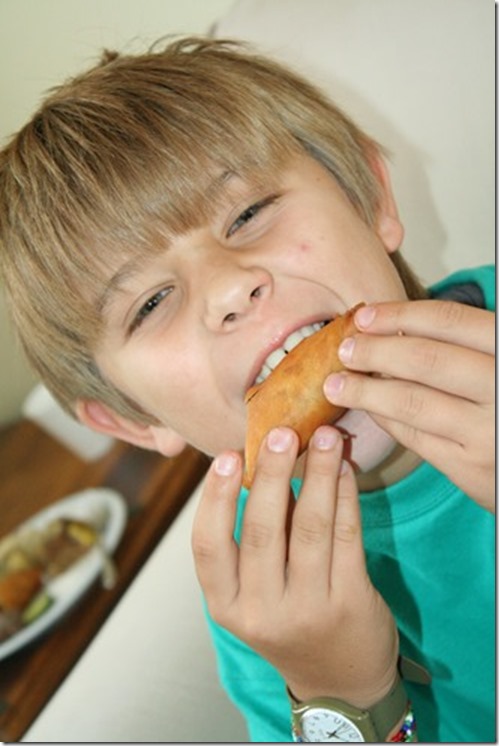 This is the, "ye-es, Mom?" look from my eldest!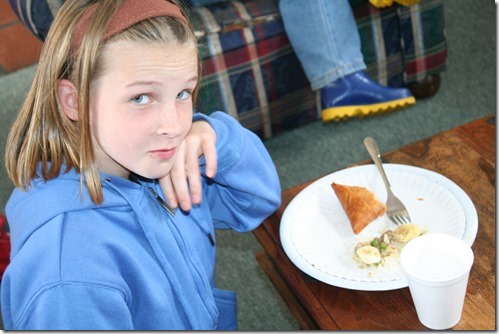 Tegan was far too interested in the conversation and her food to worry about the camera.
Dessert consisted of little tastes of some South African choccies…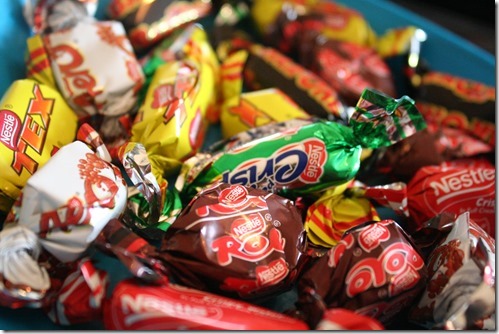 And melktert (milk tart)…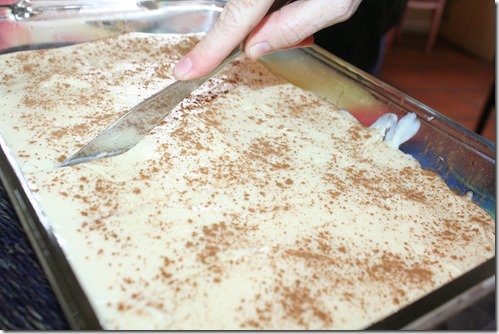 and koeksusters (cook sisters)…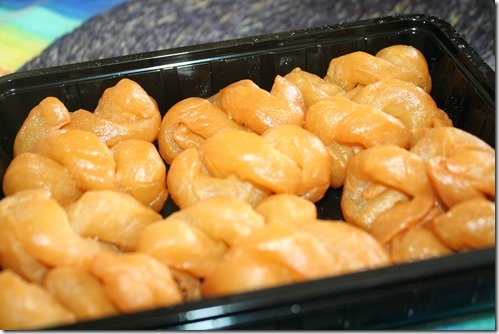 This photo is a pretty good indication of the Lunch Bunch's enthusiasm for dessert!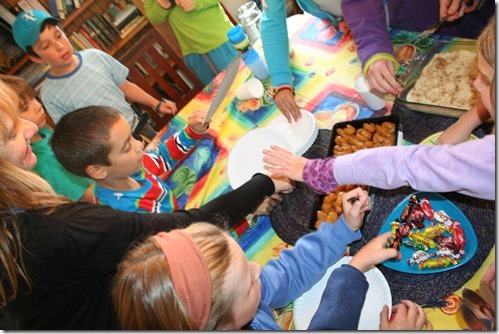 After lunch, we learnt a little about traditional gumboot dancing – started by the mineworkers many years ago and now a bit of a "national dance style". Here Joel is demonstrating some of his moves!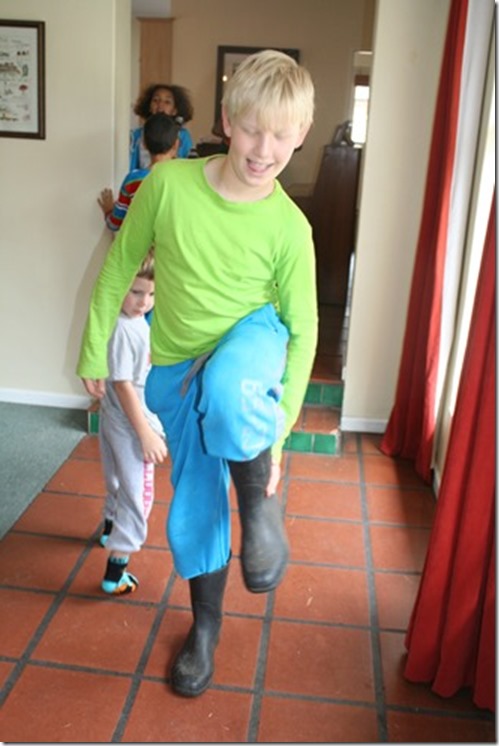 Then it was craft time – beading and rock art!
Caren showed them examples of beadwork and explained a bit of the background to Xhosa beads and the like. Gotto love new technology. Back in the day, this photo would've been Caren holding a tattered library book with post-its marking the relevant pages! Here she is using the iPad to show the kids examples of rock art…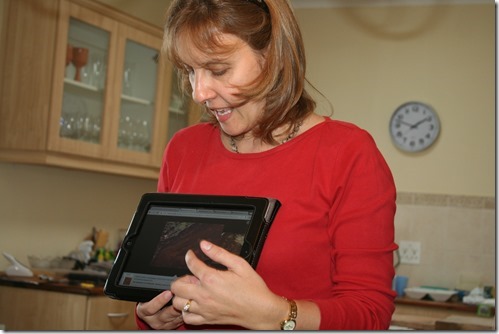 But first, the beading…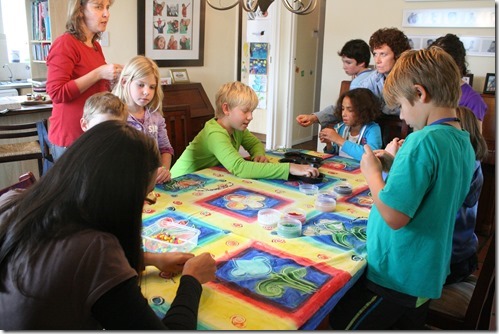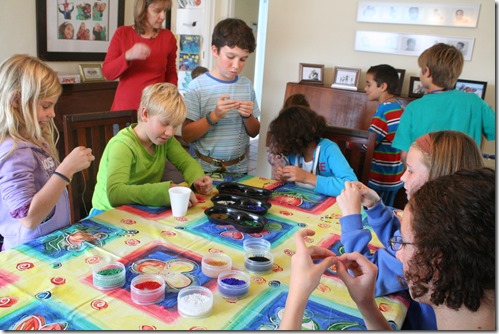 The little kids were finished with their beading quite quickly, so they moved on to the rock art work sooner. I love this photo of great concentration. Too sweet!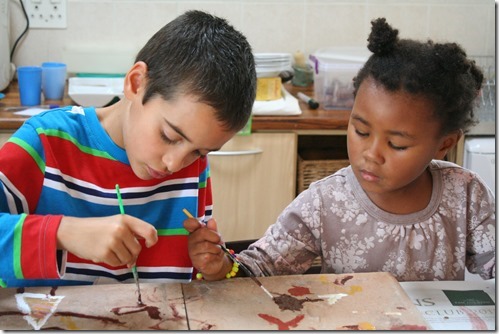 The littlies' combined effort…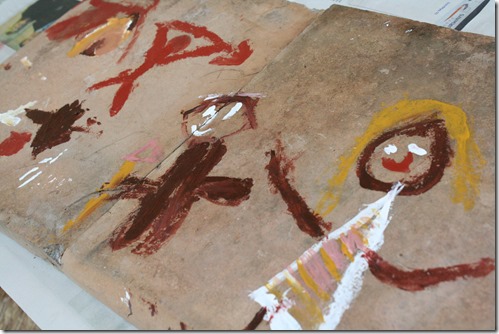 With their rock art finished, Sue took the younger kids on a safari…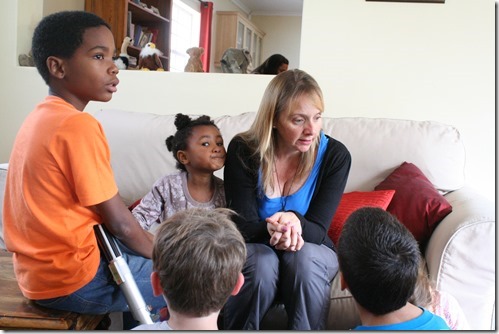 The hunt was for paper animals, but the trick was only to find African animals (the polar bears had to stay behind, I'm afraid).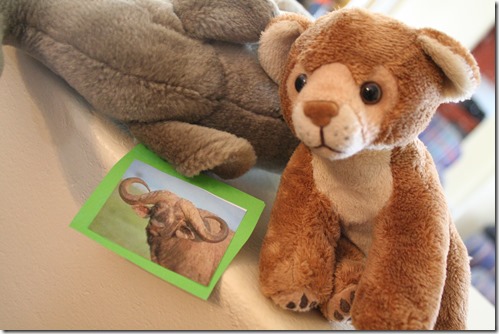 Ben the intrepid explorer!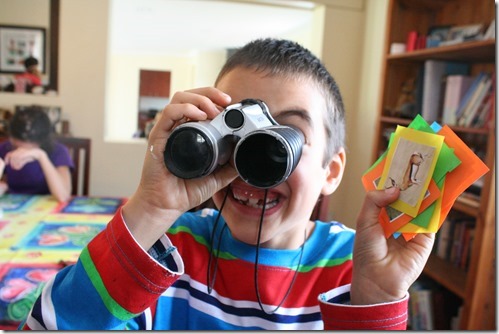 Jemma the toothless wonder!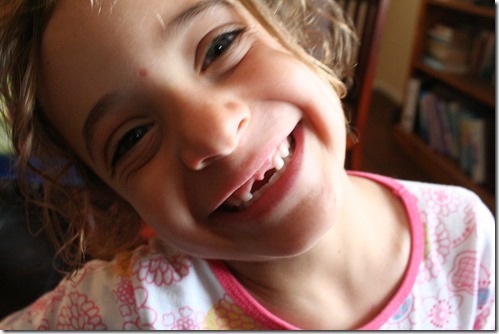 As always, light sabres manage to feature in the LB photos in some way or another, even on a safari!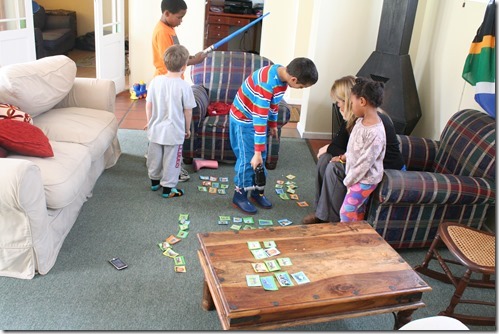 While the little kids did their safari, the big kids moved onto their rock art. love this collaborative effort!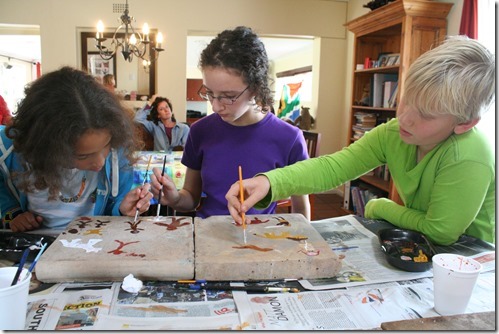 We still had a few other activities planned, but by this time it was 3pm and the kids hadn't had much play time. So, we may just spill some South Africa Day into our plans for next week. And even if we don't, we will still have some awesome memories from this wonderfully fun experience!