Each year, our co-op has an International Day.  We focus on a country, area or custom and all our food and activities revolve around the theme of the day.  This year was Asian Day.  Well, China Day, but since the costumes and food extended beyond China, I'm going with Asian

First: the kids in their varying outfits.  My boys were not too keen on dressing up, so their dressing gowns and a drawn-on moustache was the order of the day.  But Ms Katie was in her element.  She raided the dress up box and devised her own outfit, make up and hairdo.  The result?  See below: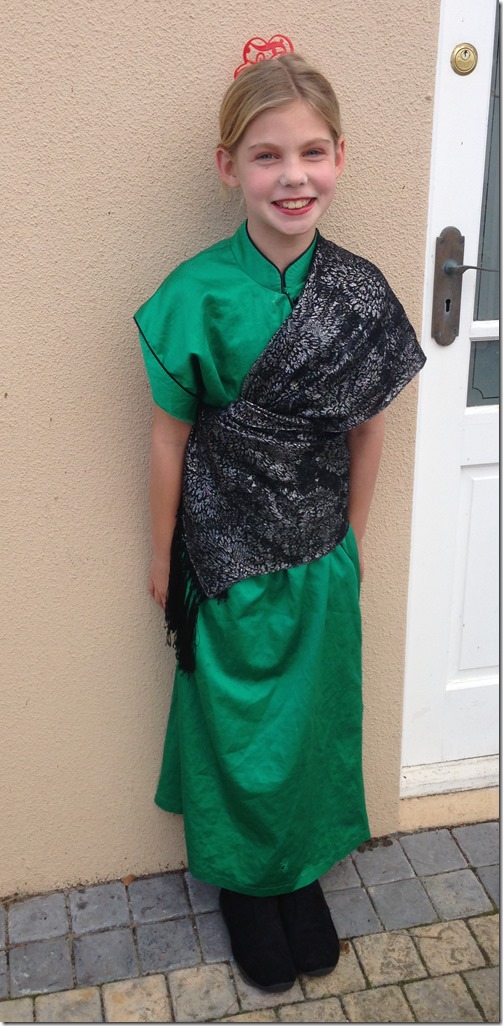 When everyone was together, the array of Asian attire was varied and very amusing!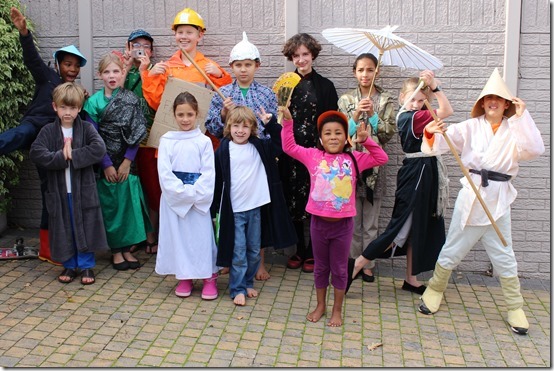 Enough with the photos!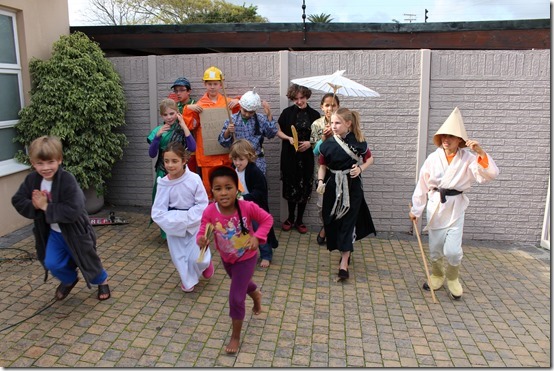 Since it was the Year of the Horse on the Chinese calendar, Caren had the kids making a little horse each out of cork.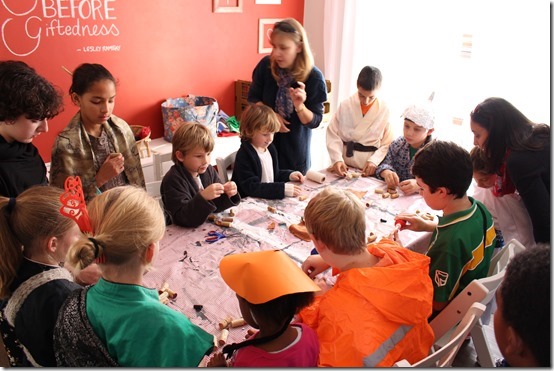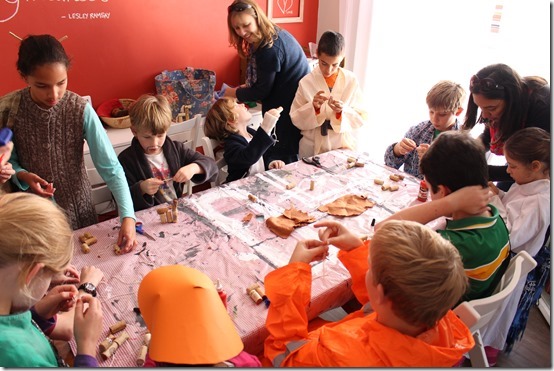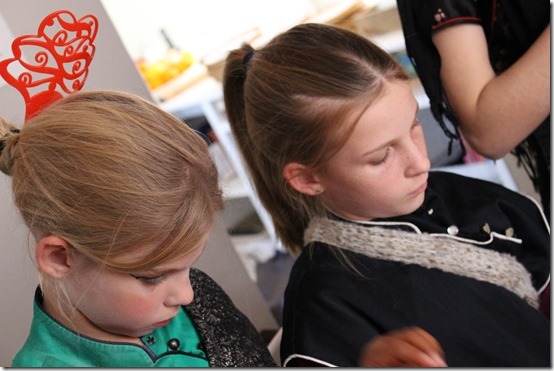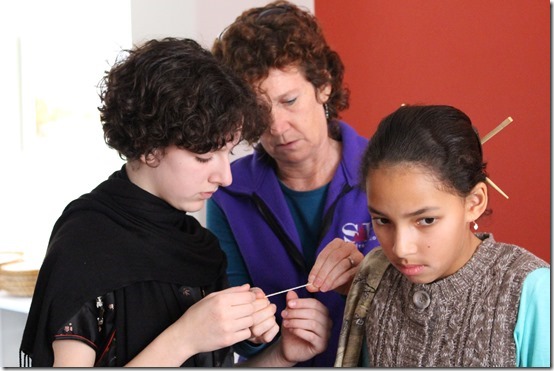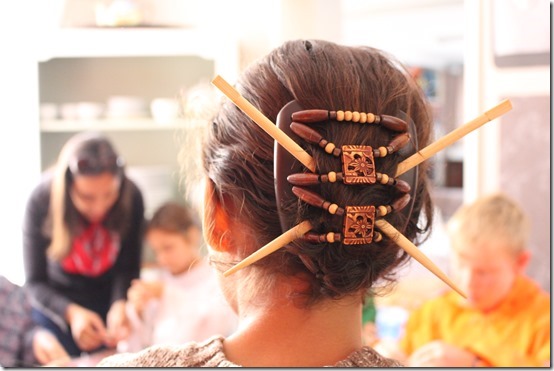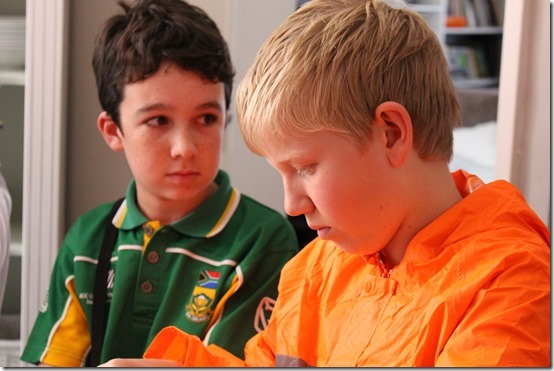 After all the industry, here was the final product: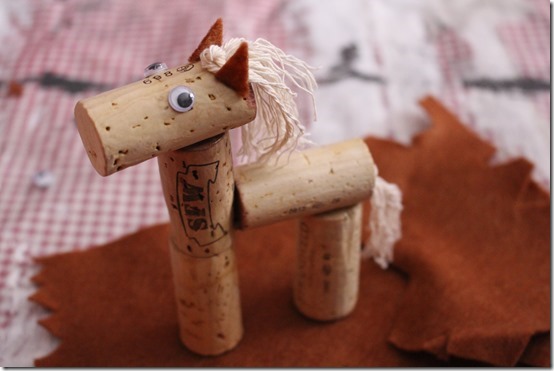 Of course, no Asian day is complete without certain staples, like spring rolls.  These beauties are made by my Filipino aunt Lerma.  She makes to order and they're fab!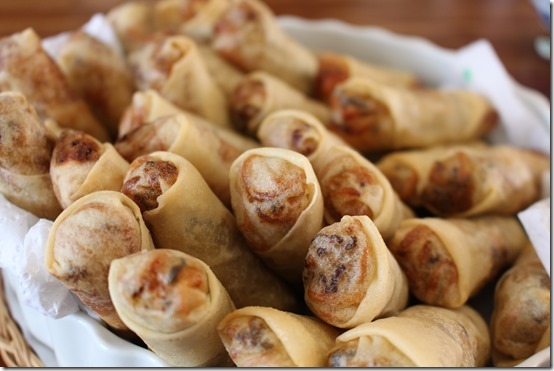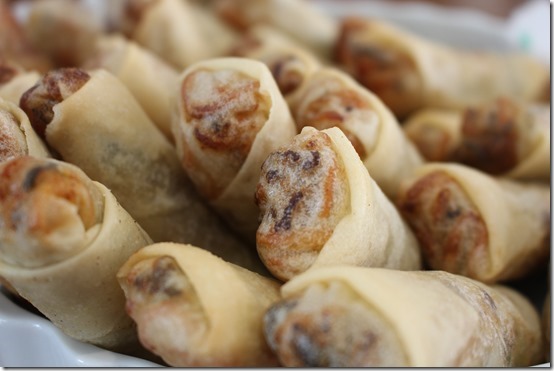 For dessert – bow-ties.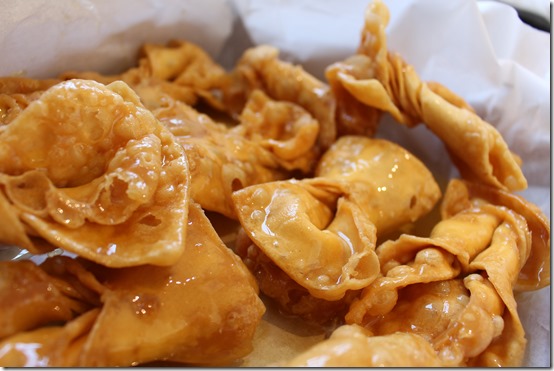 Kate explained that all the different courses are to be eaten separately and not altogether like we like to do in the West.  So after spring rolls, the kids had their fried rice and then their ginger chicken chop suey – superbly made by Sue.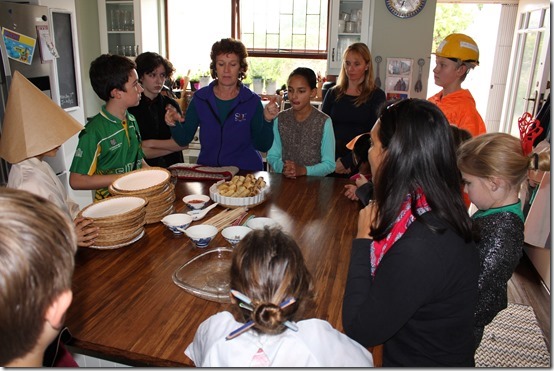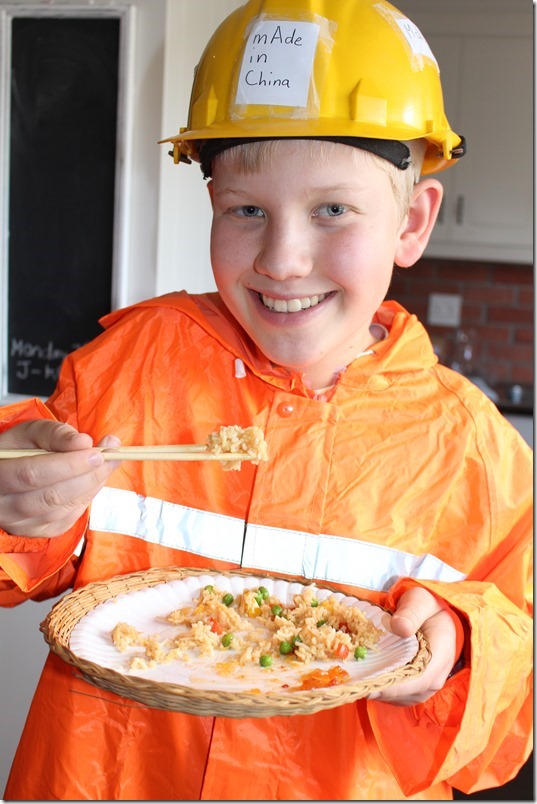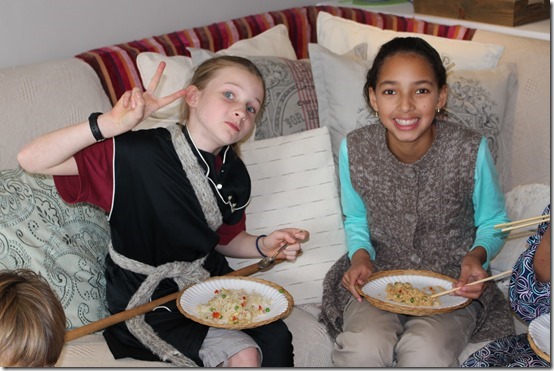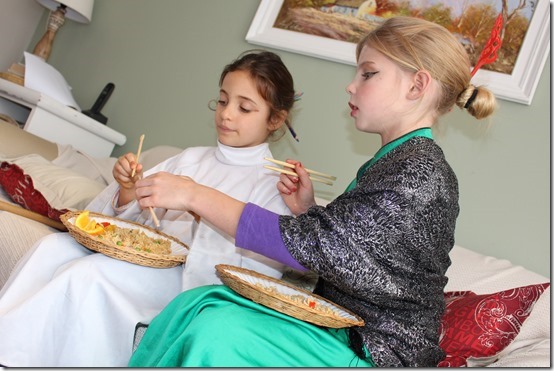 Of course, some kids aren't nearly as tempted by the food as they are by the fun of friendship: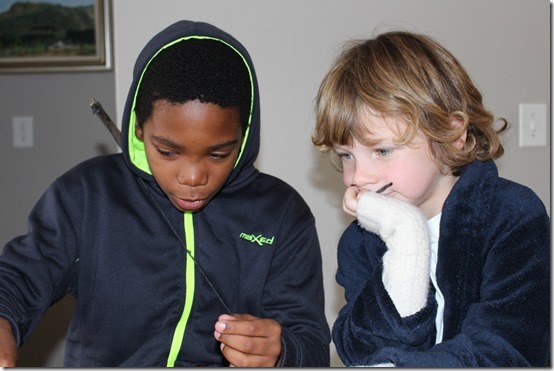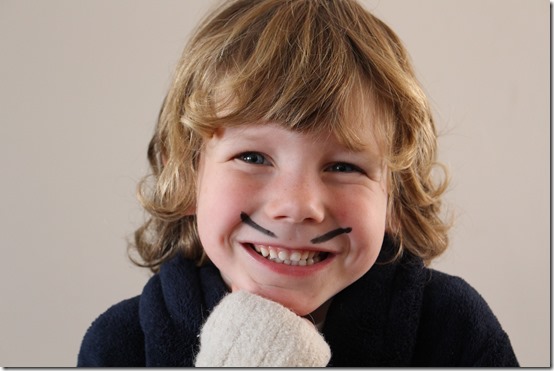 We found ourselves chatting so much that we ran out of time to do the Chinese writing activity Kate planned.  But, she left the sheets with us and Sam has been having a blast copying the alphabet.
Speaking of forgetting; I forgot to make the green tea!
But we did get a short video in of Gladys Aylward who went to China as a missionary in the early 1900s.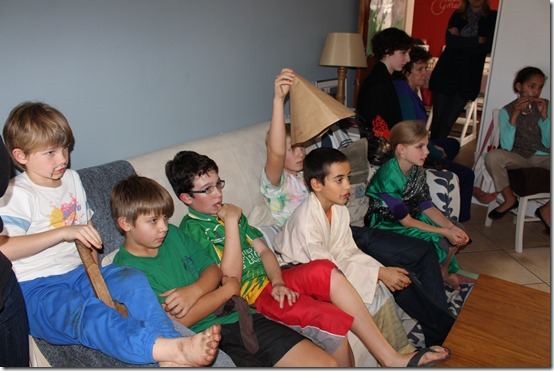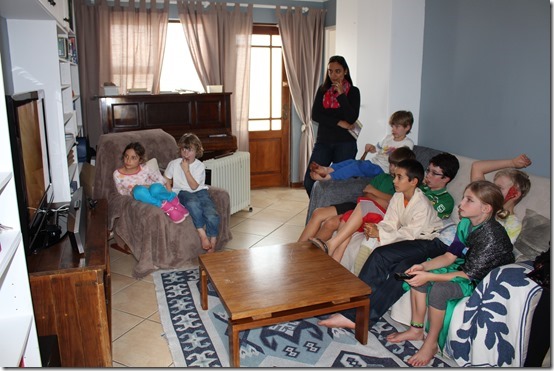 And the kids did perform a hilarious show for us about a cruel and abusive Asian empress who is overthrown by an Asian princess.  That video will be one for our year-end party.
Here ends another fun and memorable International Day!
Previous years: