A few years ago, we started a bit of a year-end tradition – an idea swiped from friends and tweaked to become a special part of our annual goings-on. It's a special meal, a mini ceremony with certificates and year summary, plus a gift for a year well done. Each year, the kids are full of giggles and great excitement. There is a certain level of importance attached to the celebration that always seems to have them hyped up to the point of no return. Even saying grace is a difficult affair for little ones usually end up in fits of giggles. This night was no different. We did manage to get through the grace and attack our food with gusto…
A speedy supper over (complete with yummy Grapetiser), Craig presented the kids with their certificates, hand shakes and hugs: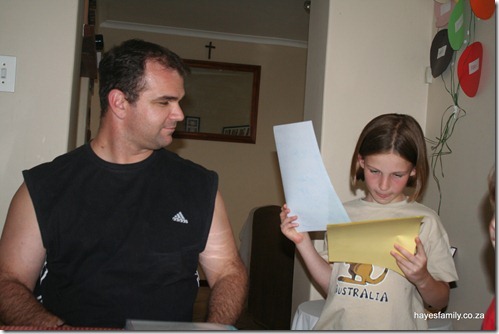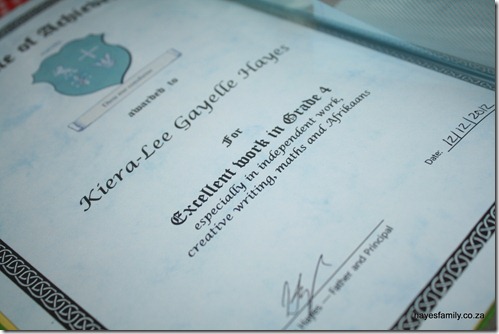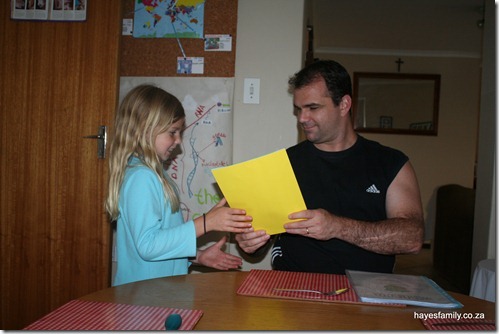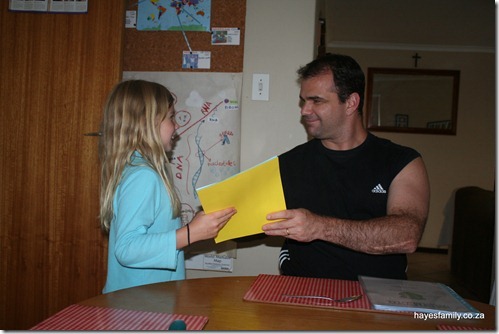 Look at that face! Full of glee!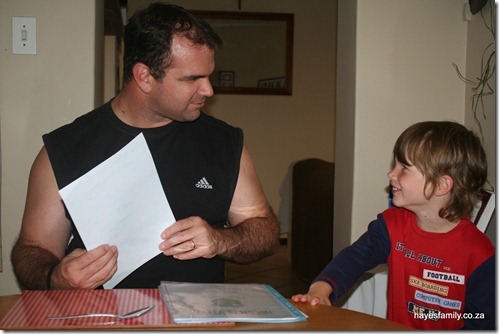 Looks like he is about to cry, but in actual fact, Sam was desperately trying not to laugh and giggle and chortle and roll about laughing out every inch of his excitement!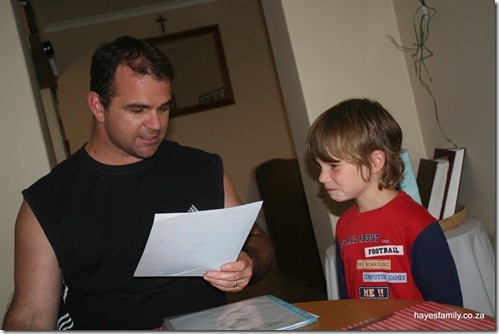 The best, however, was Micah. I couldn't resist adding just about every photo in the sequence. He really did laugh and giggle and chortle and just about roll about laughing with every inch of his excitement!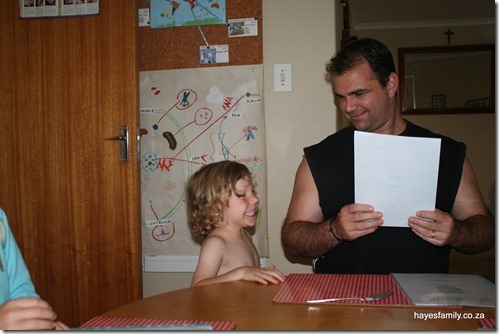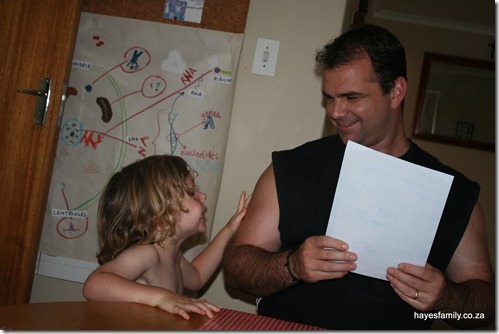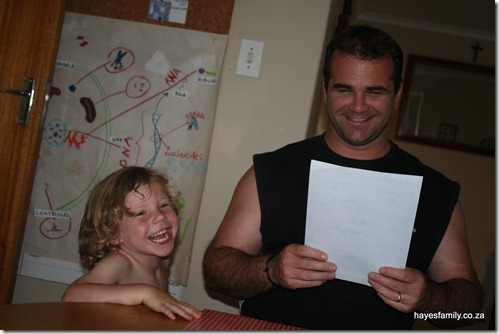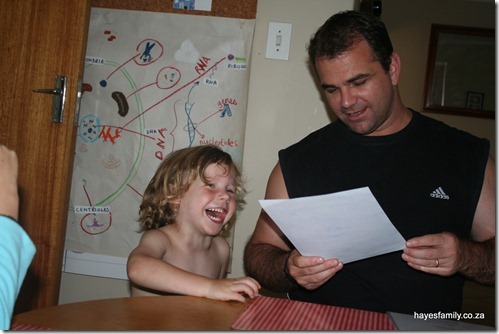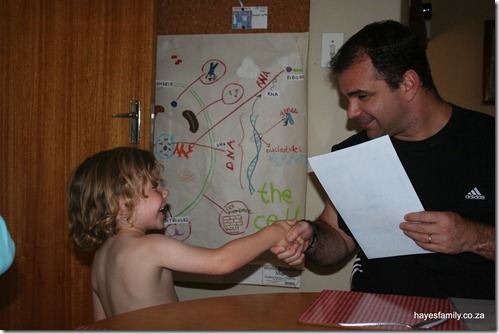 Kiera was the only one who waded through the Great Big Over Kill of a Year Long Summary. Although, Katie declared that hers was to be bedtime reading!
After dessert, it was time for pressies. Here the kids are waiting on the couch, comparing notes: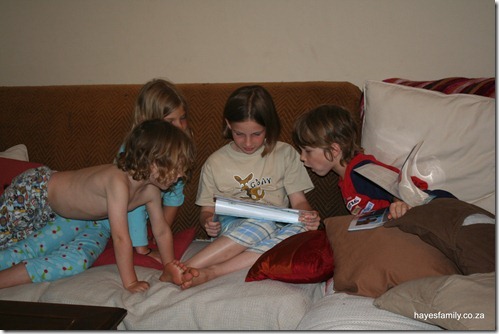 All with closed eyes and gifts on their laps. They were remarkably restrained given that they had to wait, eyes closed, knowing that their gift was right there all so that mom could grab a photo!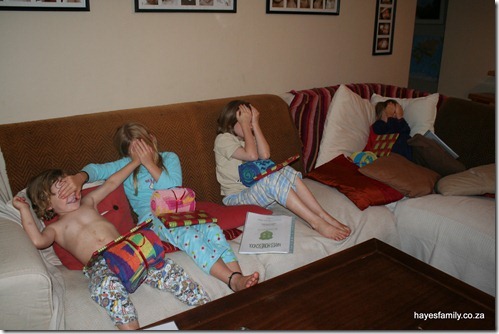 Tearing it open! New beach towels and a book each! Kiera scored a book by Andrew Peterson – I'm hoping she loves it, as it'll give her a whole new world of books that aren't Harry Potter! Andrew Peterson seems to be one talented guy using his gifts for the gospel – not only is he an author of Christy-Award winning books, but he is also an award-winning singer-songwriter. Go check him out!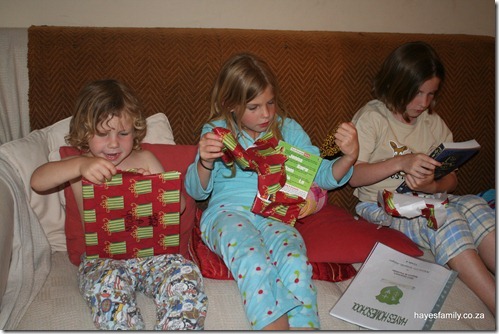 And so ends the school year of 2012. Here's looking to 2013! But not before a lovely long holiday…. School books crack open again February 2013.