(Edited to add: feel free to browse around our site by clicking these links: homeschooling in South Africa, homeschooling in our home and FAQs about homeschooling)
Recently, the SACHS blog carnival focused on how we came to choose homeschooling.  It prompted me to record, for the first time on this blog, the details of our journey into homeschooling.
Now, the SACHS carnival topic is "philosophies of homeschooling".  In other words: the ideas behind a family's approach to home schooling and what that looks like in terms of curricula, day-to-day living and so on.  Again I find myself recording, for the first time on this blog, the details of our approach to education.  Here goes …
______________________
Our home schooling style has developed in a most unorthodox manner.  Organised, methodical people would gather lots of information, read through various philosophies of education and come to a conclusion.  I came to a conclusion and worked backwards.
My conclusion?
For us, literature-based education with a Christian worldview is the way to go. 
Having studied through a system that flip-flopped on Christian principles and was all out antagonistic at a university level, I realised that I wanted to equip my children with better skills than I had ever acquired.  Having taught in a Christian school, I saw a wonderful example of how this could be done.  And, as a former history and English teacher, I knew that students learn best through good stories where well-developed characters relate to the world around them.  I saw how my own students most seemed to soak up knowledge with interest and excitement when we read excellent literature together.  And, as a child growing up loving books, I came to realise that my learning was best fuelled by great literature.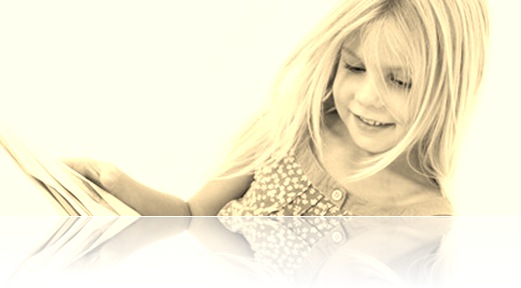 My own experience began with one book that I must've read when I was ten or so. It was a beautiful story about a young boy and his sister, stuck away in their grandfather's old house.  I don't remember much about the book, except two things.  The first was the way the author described how the children began to learn and discover the world around them.  With their grandfather encouraging them, they delved into deep history studies through exploring the stories in his vast library.  The children transformed from bored, book-wary kids into curious, excited to learn young people who found their time with their grandfather to be the best learning experience of their life.  The second was my emotional reaction to the story.  I was caught up with the children in their excitement.  When I closed the book, I remember feeling a sense of disappointment that my own education was mostly snippets of dull and boring information handed out on a worksheet or found between the pages of musty old textbooks.  I was *jealous* of a couple of fictional characters.  I wanted to learn that way too.  So I did.  Even though I didn't consciously count it as learning, I discovered historical novels and other brilliant books written in other time periods or around subjects I hadn't read about before.  Countries, circumstances, wars, heroes, geographical locations – these things became alive to me when I read.  It was the most fascinating learning I ever did and led me directly into my History major at University.
When I became a teacher, my students taught me how important literature is simply by how they responded.  I had even the most disinterested, reading-adverse students loving learning when we read Atonement Child together.  Abortion was the main topic and after reading the book, the kids did group orals around abortion, abortifacients, birth 'control', s3x before marriage, counselling and more.  It was the most interesting experience of their year.  I had never seen such enthusiasm for a school project before.  These kids were committed – heart and soul.  Quite simply, they could identify with the character's agonising journey as a Christian person faced with a terrible decision.  It was faith-testing stuff and they were challenged deeply.  Their final projects were excellent: they were driven by heart-felt convictions of young 13 and 14 year old young people. This was the the type of learning I wished I could infuse into every aspect of school life.  But… I fell pregnant and left formal teaching.  I never had the chance to research this way of learning and apply it in the classroom.
Fast forward a year or so.  I found myself faced with the education decision when my first born was just a pint sized 1 year old.  Home schooling became a real option.  And then I read the Sonlight catalogue.  I was sold on homeschooling.  While I had read about homeschooling here and there, I was only convinced when I read through the Sonlight catalogue and engaged with the 27 Reasons Not to Homeschool with Sonlight article as well as the 27 Reasons Families Love Sonlight, not to mention the numerous glowing testimonies from families whose home schooling experience had been revolutionised by this literature-based curriculum.  The more I read, the more I felt the curriculum resonate with me.  This truly was the way that I wish I had been taught.  It was Christian world-view, literature-rich education.
But what did that mean exactly and what about all the other methods of education?  By this time, I knew I would school the Sonlight way.  But, I needed to know more about what that was:  the philosophy behind it and how it compared with other popular methods.  I needed to check that I wasn't missing something that would fit our family better.  So, working backwards from my already established conclusion, I began investigating home schooling in a broader sense.
I went along to an open day at Footprints on Our Land's co-creator, Wendy Young's house.  She answered many of my questions.  Through her, the mystery of who this 'Charlotte Mason' person was was made clearer.  I had come across her name but I hadn't really got to grips with who she was and what she had to do with literature based education.  I soon discovered that she, in many senses, gave birth to it. The Charlotte Mason Companion by Karen Andreola became a much loved gentle explanation.  I visited Ambleside.com, a free Charlotte Mason based curriculum online.  The concept of educating the wholehearted child came into focus for me through this process.  And I loved it.  Then my sister gifted me with the Clarkson's book: Educating the Wholehearted Child.  It was another great resource for helping me crystallize my thinking. I knew that I wanted to homeschool in a whole life sense.  In other words, I wanted the school part of our lives to fit seamlessly into the rest of our lives.  Every life moment would be a school moment and every school moment would be a life moment.  We would learn by living: living books, living life, living out our convictions, living while interacting with our world.  I could picture our happy home schooling moments like picture postcards – all with their rose-tinted borders.
Then I was introduced to the concept of 'unschooling' – it was my ideal: learning through living.  I love how much freedom home schooling allows and unschooling seems to give families huge scope in which to learn through life circumstances.  But it called for child directed learning.  I knew my limitations and my vices.  Without some kind of structure to follow daily, my laziness would prevail.  I would easily fall into the trap of following my own desires all day and neglect the kids.  "Later dear" would be my refrain when the kids asked to learn something new.  As much as I loved the ideal of learning through living life, I realized that I would need more structure if I was going to home school my kids effectively.
Which brought me back to Sonlight.  By this stage, I had learned about a number of different approaches to homeschooling.  Namely:
Classical Education, where children learn Latin and classical literature from a very young age.  It was a brief consideration until I realized the only part of me that the curriculum appealed to was my pride: namely, having my children be little child geniuses who were academic wonderkinds.
Konos, a fantastic Christian unit-study program that focuses on Christian character traits was tempting, but with the focus being on loads of hands on activities with a small injection of living books, I was not tempted enough.  Especially when I compared how much preparation would be involved compared to Sonlight.  I would need to visit the library to find our supplementary books for example and knowing how hard it is to always find books on subjects I had needed as a teacher, I didn't like the idea of having to wait for books to be returned by other users, or having to improvise with other books or prepare something different for that day. With Sonlight we got all our books and formed our own personal library.  As a former teacher who had to develop a lot of the curriculum from scratch, I was not keen on spending hours each week in preparation for our home schooling – hours I could rather spend enjoying my family.
Accredited textbook based curricula like ACE, Bon Jones, Calvert and others looked glossy, rich and approved.  But it didn't fit my now well-formed ideal for our schooling future.  Dry and boring, school-at-home was not what I wanted. Added to that was the expense – some programmes cost as much as private schooling. It was not for me.
I kept coming back to Sonlight.  It was everything I wanted for my kids and everything I had wished I had had growing up.
That was 8 years ago.  How do things look now? We still use Sonlight and we still love it.  By far the best part of all we do are the living books.  We have had the most amazing learning experiences through the books we've read.  Most especially the books that touch the heart.  I'd love to say that it is all as ideal as those rose-tinted picture postcards of my imagination.  The truth?  While we do have plenty of awesome days, we also have frustrating days where learning is boring but necessary, where we don't learn a thing because we're having a lazy day, where life interrupts learning despite my wanting life to inform our learning.  I am still trying to find the right fit for my second child who seems to be on the ADD spectrum and thus struggles to concentrate long enough to do anything that's vaguely boring for her.  Which accounts for most of our seatwork: grammar and handwriting particularly. I don't regularly remember to be consciously looking out for learning opportunities wherever we go.  Oftentimes I am tripping over obstacles I had never anticipated.  And tripping over obstacles I've created all on my own.  And I do mourn the things that schools offer that I just can't.  But, by and large, the philosophy behind our choice of education stands firm and strong.  And, by and large, our experience has been that this style of schooling is the best approach for our family.
And every single time we finish another chapter of a great living book and I hear my kids beg me for another chapter, or I listen to their discussions about the characters and their experiences, or their knowledge of broad and deep biblical and secular concepts comes out in later conversations, my heart swells with joy.  In many senses, I feel like these excellent books are teachers in themselves.  And where I fail, many times these books fill the gap, informing my children's worldview and giving them tools to manage the world around them with maturity.  Living books for a living education.  It's a philosophy of education that works for us.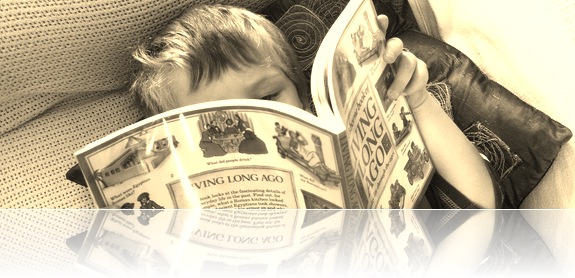 In this series: Our homeschooling Journey…
… the philosophy behind our style of curriculum (this post)
____________________________________________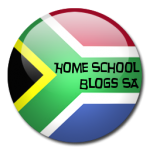 This post  features in the up-coming 11th SACHS Blog Carnival focusing on The philosophies and styles of homeschooling and hosted by Linnie of Back to Ancient Ways.  To find out more about the South African Carnival of Home Schooling Blogs, head to our SACHS BLOGS page. Keep posted for the 11th Carnival – live on Friday 11/11/2011!