For as long as I can remember Sam has loved Jemma T. He switches out of rowdy nonsense boy mode and into sweet gentle loving boy mode around Jemma. This year their 'young love' has deepened.
Jem often talks about her 'Sambo' and that she loves him so. And Sam tells me, quite matter of factly, that he is going to marry Jemma one day.
They are the picture of sweetness – and if they ever do get married it'll be a story of sweetness too!
This past week I managed to capture their sweet relationship on film. Enjoy this series and don't forget to say 'ahhhh!' at all the cuteness of it!
Jemma and Sam after a wonderful afternoon at Kirstenbosch …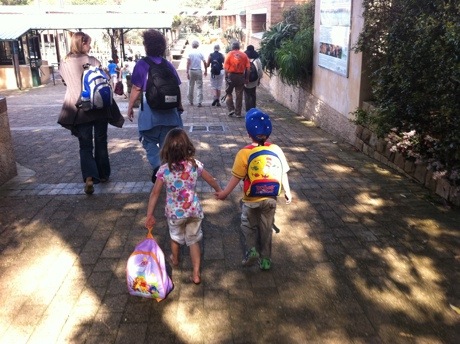 "Oh the crowds! The heat! My poor feet! Oh Sambo, won't you carry my bag for me?"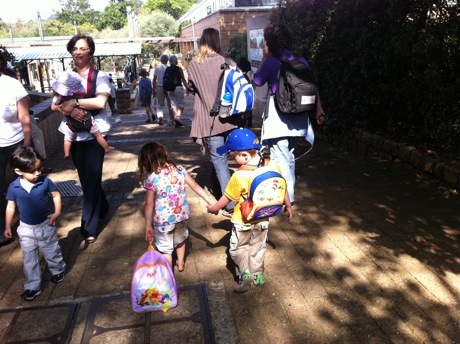 "For you my Jemma, I'd carry the world…"


"Uh, Sam? Are you sure we are going the right way? Did you check the map? I think we should stop and ask for directions…"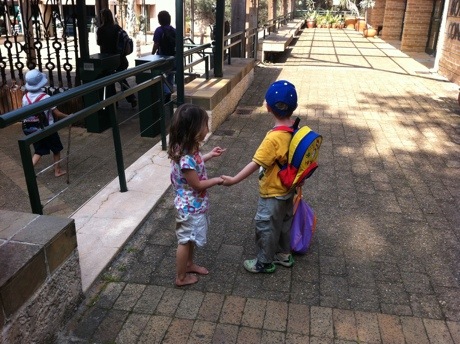 Such sweetness! If we arranged marriages, this one would be a natural choice. We even love the in-laws!