Around about January this year, Micah – our gorgeous blonde-surfer-curl 4 year old decided that he now wanted to have short hair. For the first four years of his life, he didn't want his hair cut. If we suggested it, he would shake his sweet curls vehemently and say, "No! I like my curls!" But, to keep those wayward springs from morphing into Mark Lottering-esque-ness, I'd have to spray his hair each morning with water and then comb out the knots. Not Micah's favourite activity. Understandably. So, when Mr Micah discovered that his good (and short-haired) friend, Ben, never had to brush his hair, Mr Micah decided it was time to lop the locks.
I had always said that I would cut Micah's hair short when he wanted it short, but until then, I was content to enjoy his gorgeous curls. When the months passed with Micah insisting that that was the route he wanted to go, I was faced with the choice. Lop or leave? Since I had kinda promised, I agreed – despite the sad-mommy-heart moment. But, I did set out one condition… we'd do it after a family photo shoot we had planned later in the month.
Because, I wanted those gorgeous curls preserved for eternity in photo form…
And thanks to Susie Harris-Leblond's superb photographic skills, we have some gorgeous photos of Mr Micah and his curls…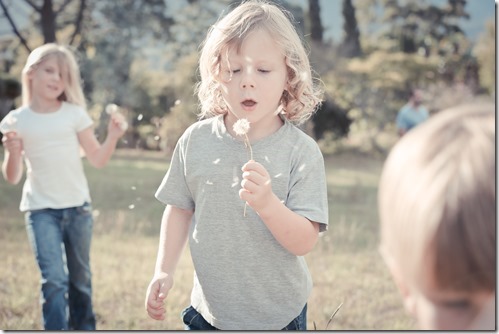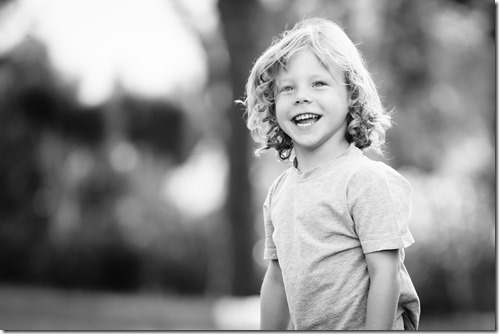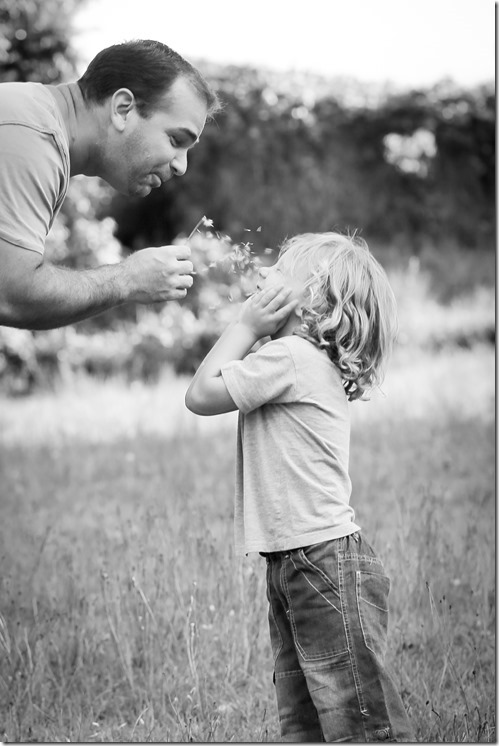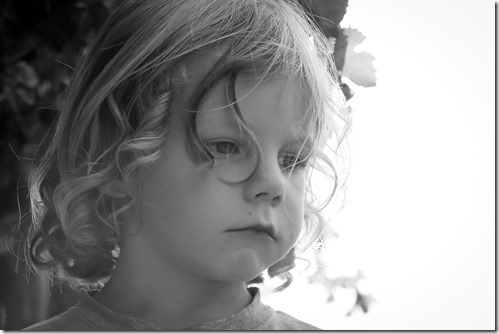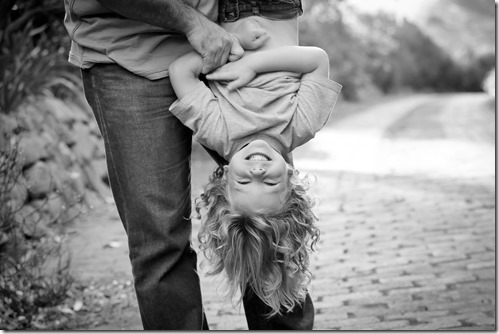 Knowing that we would be chopping Micah's locks the next day, I figured that it was time to give Sam a good chop too. He hates haircuts, and I hate the regular trim required to keep it the length he likes. So, we made a deal. Cut it really short now and then we don't have to chop it for maybe even a year. A whole year free of the dreaded haircut? Sam was game.
Thankfully, we have photos of his sweet longer hairstyle too…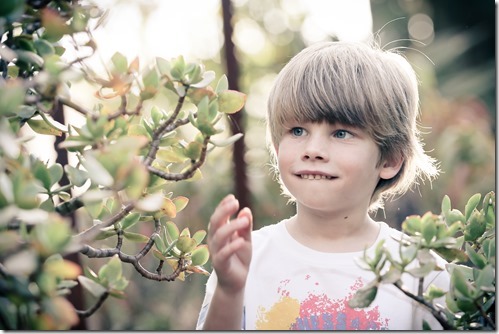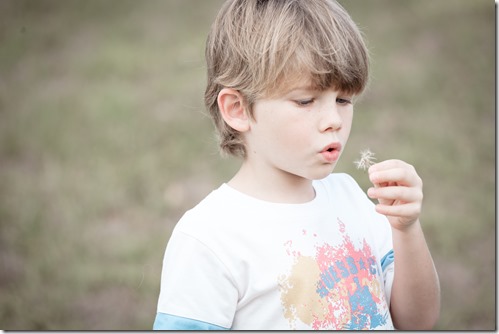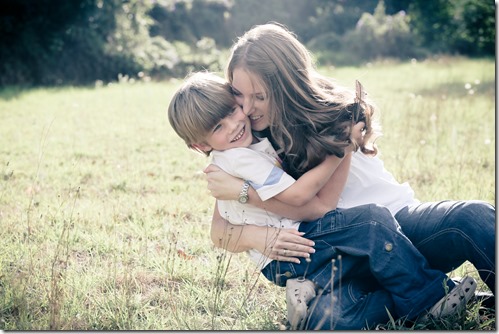 So cute.
And then – it was chop time. Two rather excited boys posed for these before shots: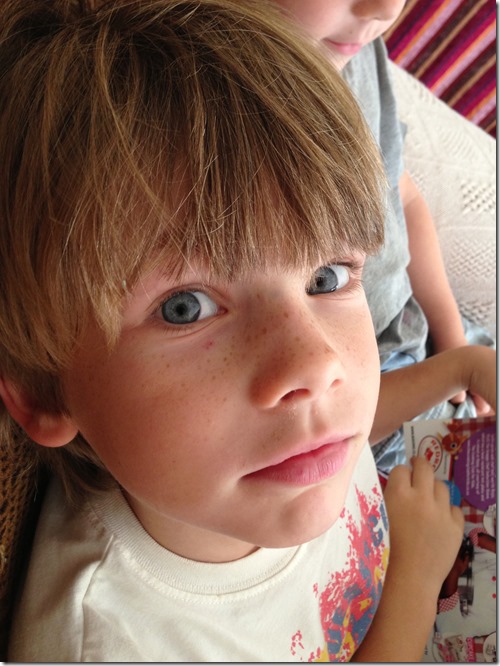 Boy #1 – before… Ahhhhhh!!! (hmm, and chocolate-eating evidence on those molars there!)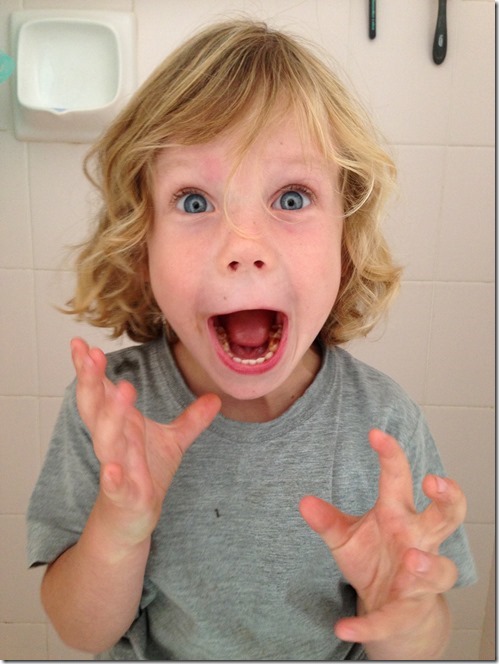 After – all gone! Ahhhhh!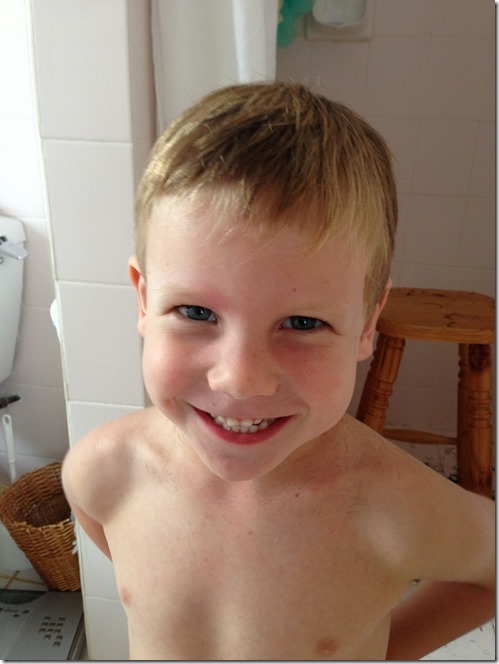 This dude was NOT impressed. He immediately missed his longer hair. Sorry bud. Hair grows back.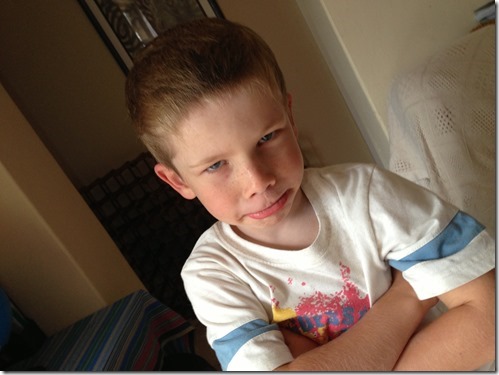 A little while later – not the best haircuts thanks to my ancient clippers that hacked its way through their locks. Note to self – find a place to get 'em sharpened.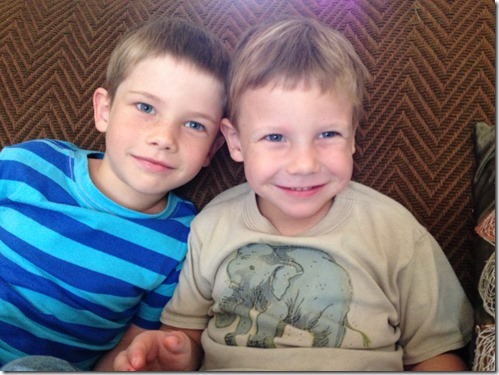 Hair or no hair, Micah is still his crazy self. And, if truth be told, his short hairstyle better suits his thuggish personality. Crazy kid!