Special friends during a special season = Special times.  Precious times.  Memorable times. 
This past New Year celebrations were just that.  With Craig and Kerry's visit to South Africa rapidly approaching its end, we squashed as much time together in as we could with family in Hermanus.  And we scored ourselves the overlap visit of the Tubmans for New Year.  What an awesome time it was! 
The kids swam, playmobiled and role-played themselves out.  And the parents?  Needless to say, we chatted the days and nights away, paying, quite possibly, scant attention to those kids.  That may account for the "shimmying up the two story drain pipe" episode – and the "I kissed Jemma in granny's vegetable garden" episode.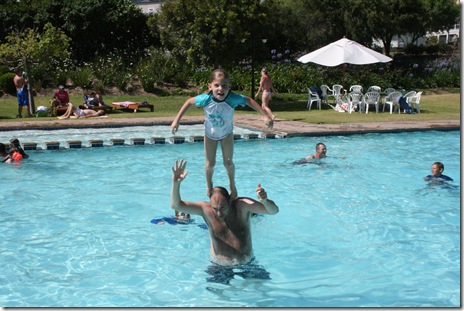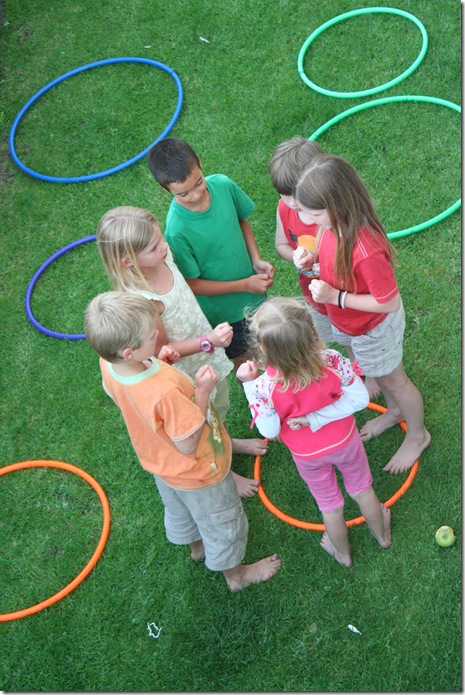 Yes, the nonsense knew no bounds…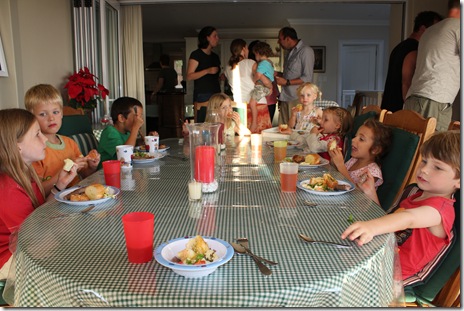 And that "I kissed Jemma" business seems only to have cemented Jem's love for her Sammy.  Hmmm.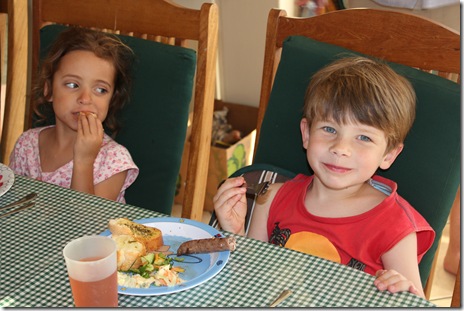 And in the spirit of New Year, Friendships and Forgiveness, Hayles still loves my hubby, despite his incessant teasing!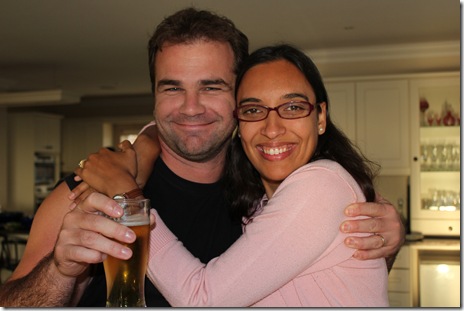 Ah, yes, that nonsense I mentioned?  Still there…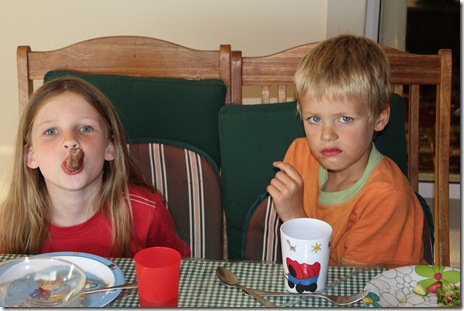 And it comes in threes and more!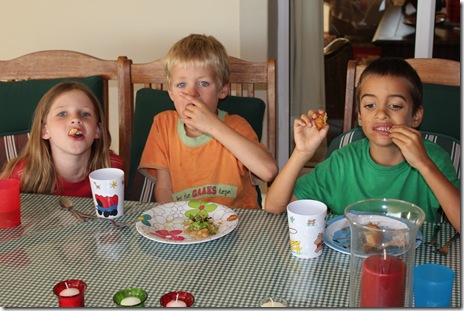 And when all the kids went to bed, it was time for the grown up kids to enjoy dinner and a wonderful,
A rare serious moment …
Christmas lights still blazing – ahhh the festive feeling of Christmas in the Western Cape.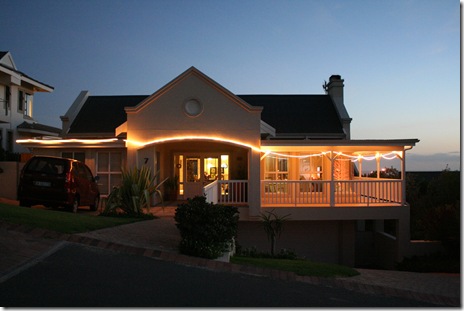 Plenty of conversations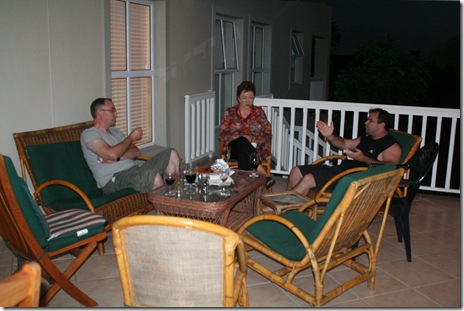 And food – of course, the food!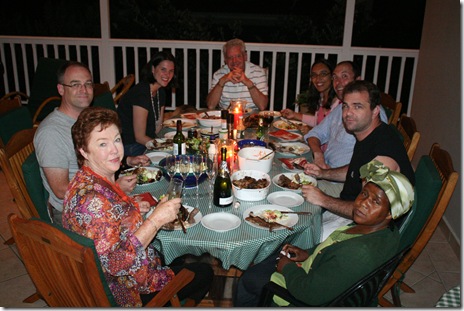 We saw the New Year in with a wonderful time of prayer-and-share – the stories were a delight and the thanksgiving heartfelt.  How blessed and full my heart felt, looking back on the year and seeing, despite the difficulties, disappointments, and huge mountainous decisions that were made, that the Lord still holds us in the cup of His hand and we have so very much to be thankful for.
Unfortunately for us, Craig N took a massive dip into sickville the next day.  He spent the better part of New Year's Day and the next day in the land of gastro, missing the last day with the Tubbies.  But, he did resurrect himself enough to get this family photo of both lots of SAffie-Ozzies.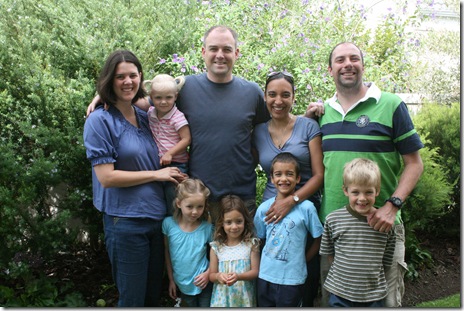 And this photo – taken on New Year's Eve – makes me smile.  These two precious ladies have been so instrumental in my life for the past 20 years or so.  I know so much about them and they me.  Just one thing I don't know – how do they manage to keep looking so gorgeously young?!