This past weekend was one busy one for the Hayes family – starting off with a 5:45am wake up call for me on Saturday morning. Urgh! All this in order to get 8 people to Mitchell's Plein to the Swartklip Sports Centre for Kiera's South Zone Champs competition.
We are new to the whole world of gymnastics competitions. Slowly, but surely, we've been learning how it all works: the scoring systems, the technical points, the required scores in order to represent one's province etc etc. It's been a fun, if not a little nerve-wracking, learning curve as we've watched our kids conquer their fears, get back up after falling down and achieve in areas they'd not expected to achieve. It's taught me a few things about myself and a few things about my kids.
This competition marks the last of the competitions for Level 1 gymnasts in South Africa. Across the country, kids first compete at club level in regional contests. Then they move onto provincial trials (state trials) and finally they get to represent their province at "zonals". Simply, South Africa is divided into zones. In the South Zone, the zones represented are Western Province, Eastern Province, Southern Province and Boland (WP, SP and Boland are all in the Western Cape).
We were a little concerned for Kiera this week – she's had a strange virus that manifests itself in extreme fatigue, headaches (in her case, tummy aches) and quite a bit of emotional upheaval. She's been knocked sideways most of the week, skipping both gymnastics practises and waking up on Saturday morning not feeling 100% yet. But, she was determined to try and so off she went.
And she did great! It's been fantastic watching her progress over the year as she's grown in control and skill. So this final contest was a rewarding experience for Kiera and the rest of the family too.
Beam: 8.85 (personal best at Oudtshoorn 9.05)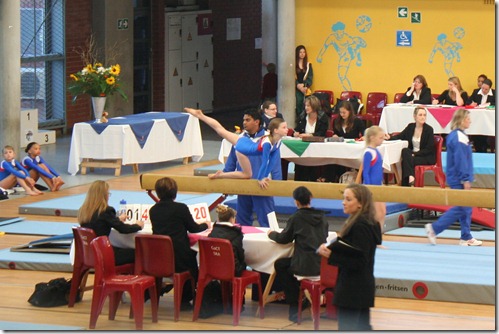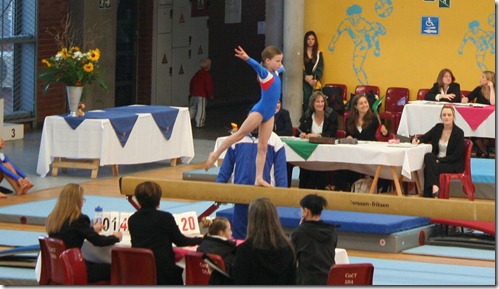 Floor: 9.15 (personal best)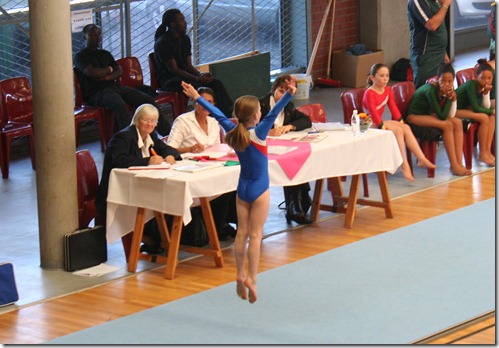 Bar: 9.35 (personal best: Club Contest: 9.50)
Siblings passed the time playing on the iPad and eating kitkat – which one do you think is the most obvious?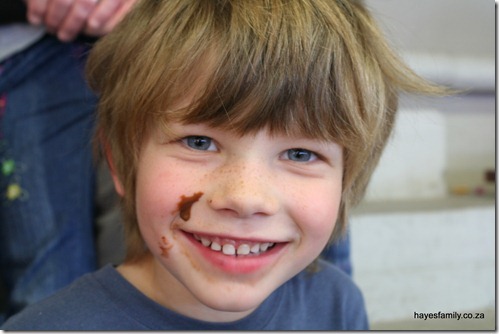 Kiera did very well in total. Even though her vault didn't work out too well (8.6 on box vault, but personal best on skill vault with a 4.00 out of 5), she was 1st out of the U10 girls in her club, 3rd out of all the Western Province girls and 4th in the South Zone contest with a total score of 39.95 (she missed a platinum award by .05!) Well done, Kiera! Hard work paid off!