Saturday Night + 7 January 2012 + kids tucked in for the night + faithful Makhulu keeping a watchful eye = A Night Out with the Big People!
And what do a bunch of adults do with such a rare evening out together?  Well, in the Newill-Hayes-Glik-Rous families, a little giddy craziness features.  Although, truth be told, it most likely began in the moments before we left for the restaurant, as this crazy family photo will testify….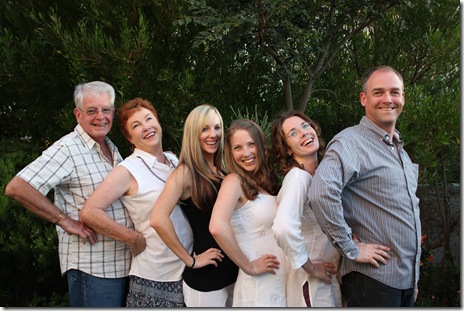 But, it didn't stop there.  And having an in-law and friend like Ms Kerry makes for some funny moments and funnier photos…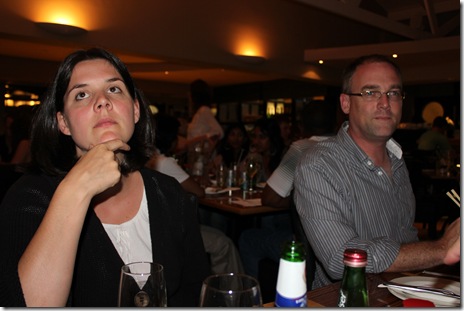 Kerry, they're chopstix – used for culinary purposes, not facial distortion…
Roping in the younger sister…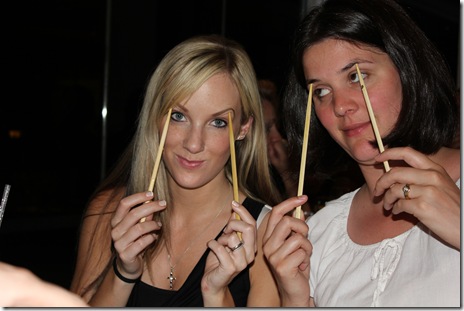 Kerry's eccentricities can be forgiven, considering the facial contortions her father-in-law manages to pull off.
Or … maybe it had something to do with the fact that Kerry "I hate fish and will never eat sushi" Newill actually consumed and enjoyed sushi?  Granted, it was vegetarian, but it was sushi none-the-less!  Next step – get her eating and loving salmon sushi!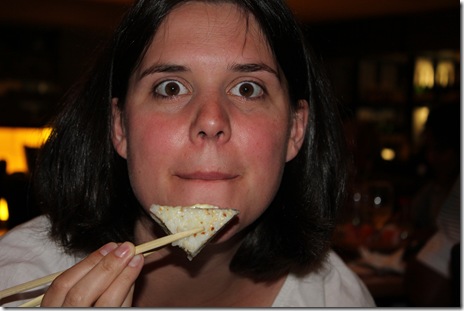 Because – really, what is there NOT to love about this delicious food?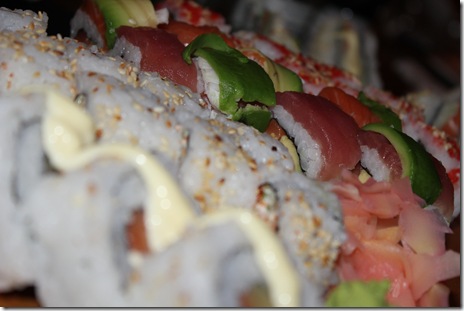 In our more saner moments, we managed to capture more photo-frame compliant shots of happy older siblings…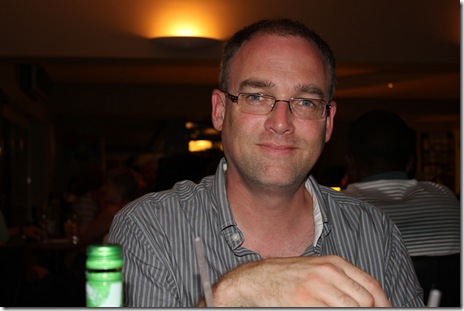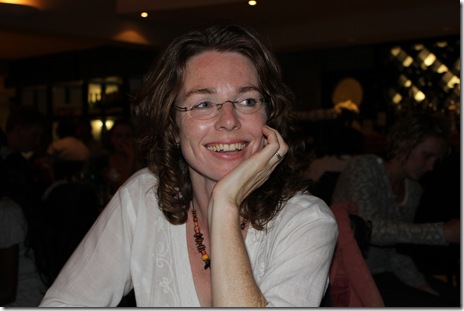 And delighted parents.  These two deserve huge accolades, I'll have you know.  Hosting a houseful of grown up kids and their progeny is no easy task, and yet they did it with a smile!  We enjoyed an awesome holiday in Carmel courtesy of their sacrificial generosity, plus wonderful weeks in Hermanus, Onrus and around Cape Town together thanks to their planning and hospitality and we continue to receive their blessings in so many large and little ways.  We love you guys!  And we are so grateful!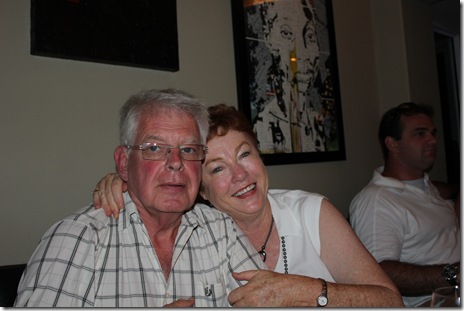 And we love you guys for making moments where photographs like this one is possible….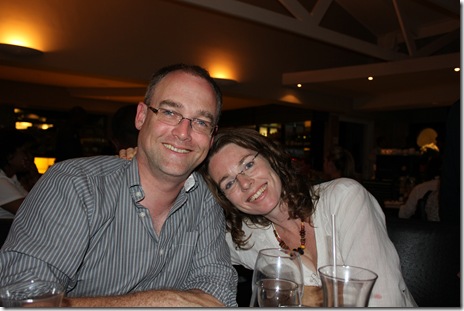 This is a picture I treasure: my two elder siblings … furthest in geographical distance, closest in age, living completely different lives, yet sharing the same history and the same future in Christ.  If we never ever meet again on this earth, this photo will remind me that these smiles will beam together again in Heaven.  Hallelujah!
____________________________
An aside – this restaurant deserves a bit of a plug.  Lemon-Butta in Hermanus has the most delicious sushi and it's enormous!  We always enjoy eating there.  They could upgrade their straws (horrible, collapsing wretched things!), and, when we were there, their aircon was battling a bit.  But the service is fantastic and friendly, the food is yum yum YUM and the ambiance is just right.  Thumbs up for Lemon Butta!