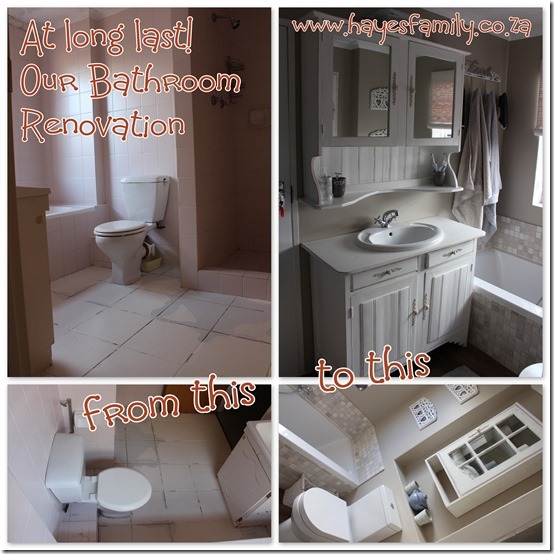 When we bought our house 10 years ago, we fell in love with the trailing morning glory on the pergalo and the sweet little wooden playhouse outside. We loved the space, the open planning and the number of rooms. What we didn't fall in love with were the bathrooms. They were clean and neat, but dated and showing some wear and tear. 10 years on and the wear and tear was threatening large bills in the form of cracked cisterns and peeling ceilings. So we were so very glad when our budget finally allowed us some renovation space. We started with the kids' bathroom (see Kids Bathroom Renovation) and then, after a two week break, started in on our bathroom. What was to take 3 weeks took almost 5 thanks to the shoddy building work of the original extensions – we had falling down internal walls and crumbling plaster to deal with! But, Ladder and Chisel did a superb job and we now get to enjoy a beautiful bathroom. And here's the proof of the transformation:
Before (as in the day before the demolition of the old bathroom)…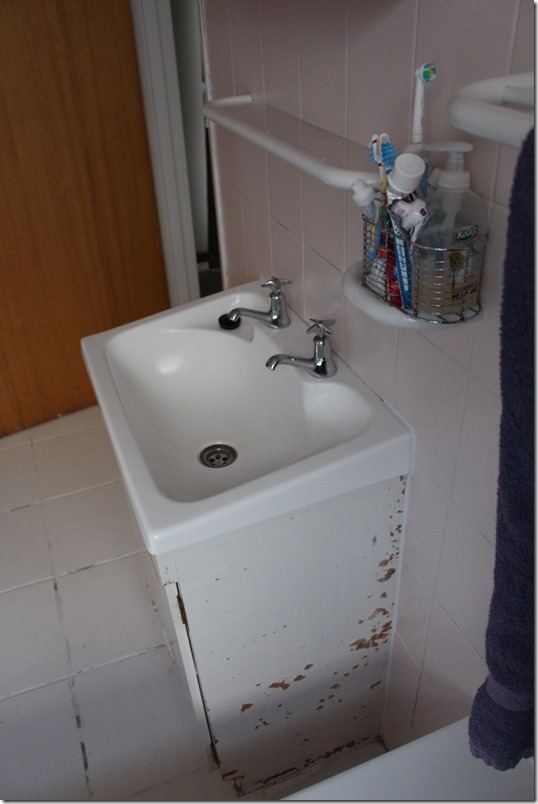 that's our shower floor in the photo below – believe it or not, it's actually clean as a whistle. That's permanent staining. Yes. Ew.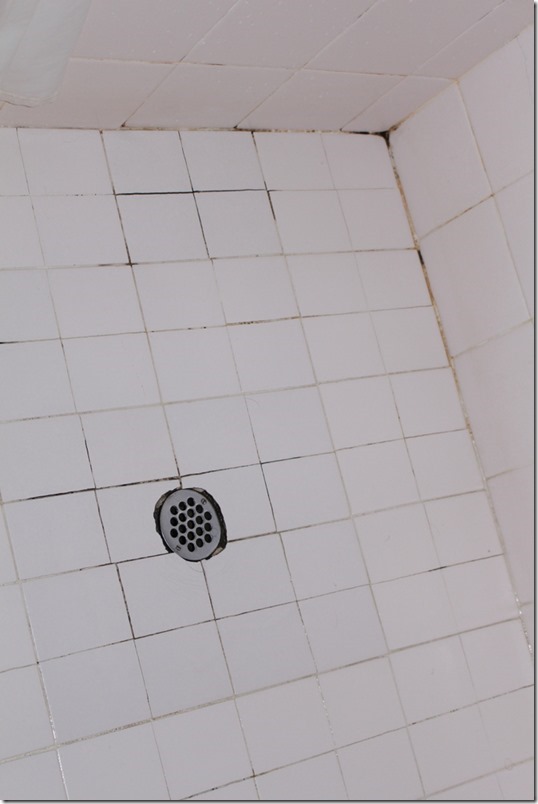 Mildew build-up on the sagging ceiling, peeling paint on the floor…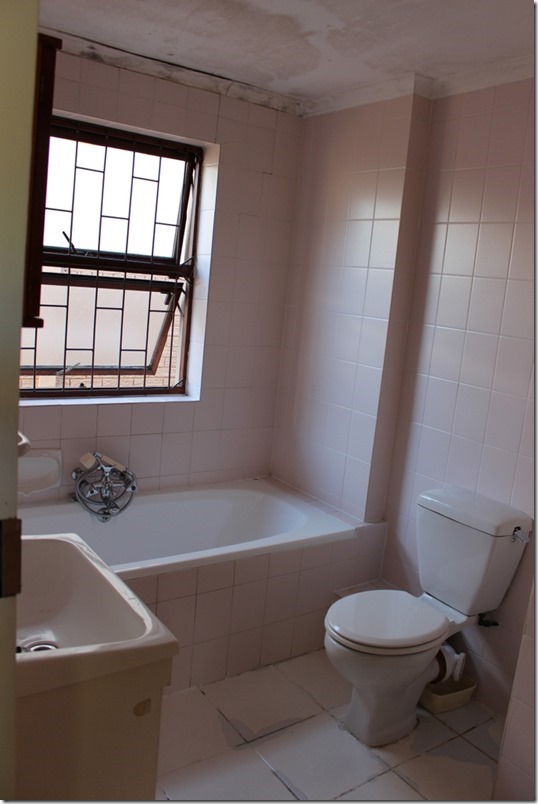 hideous pink tiles on the walls…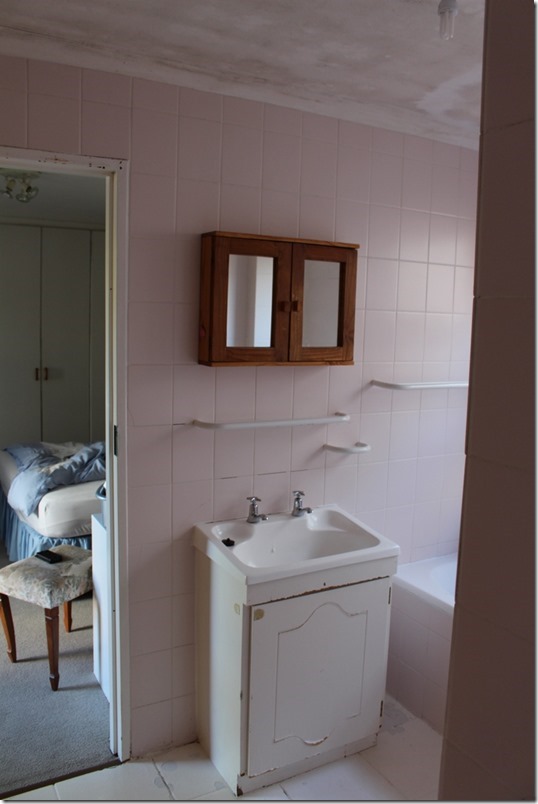 honestly, just gross…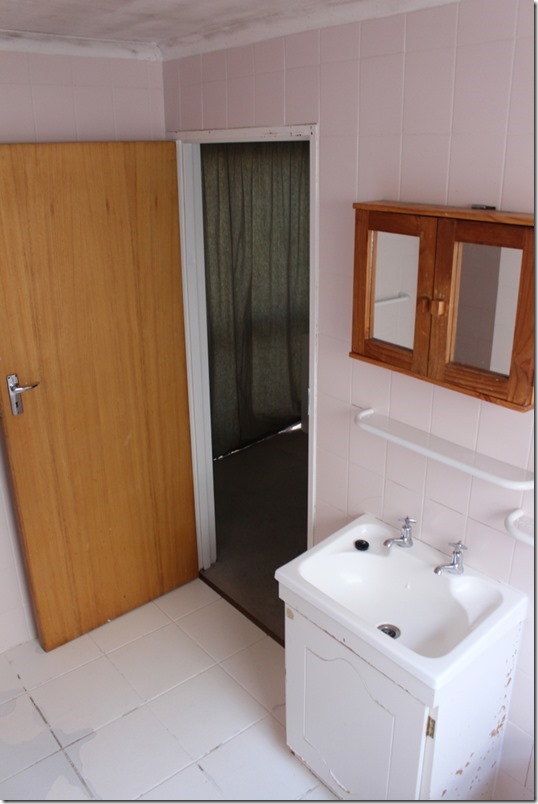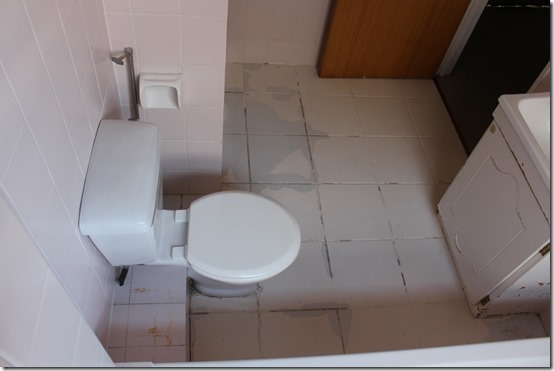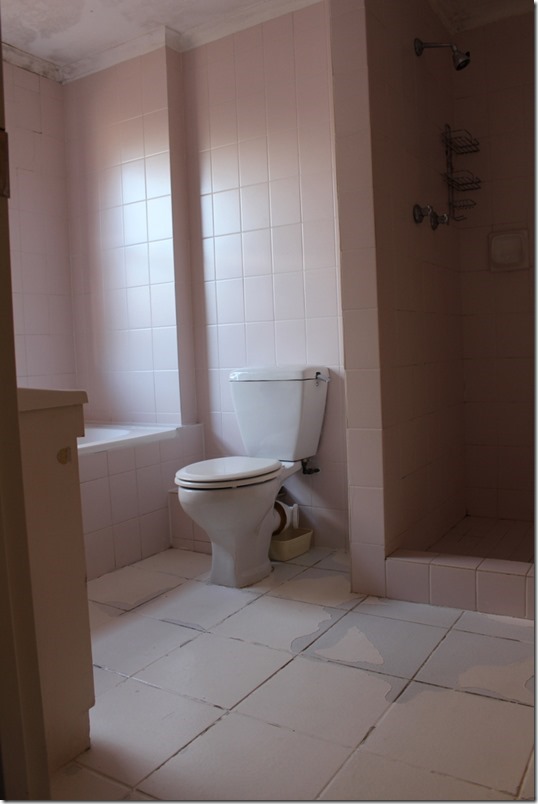 gross, gross, gross…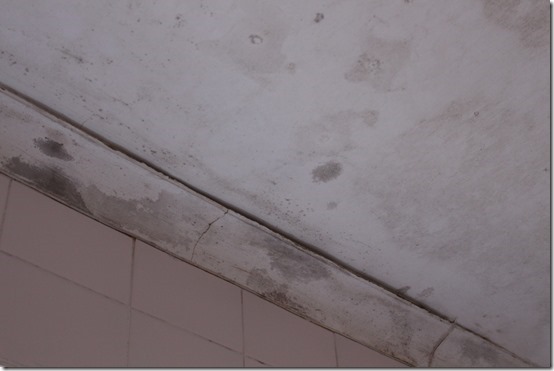 that's our leaky toilet there… I wasn't kidding about the gross factor…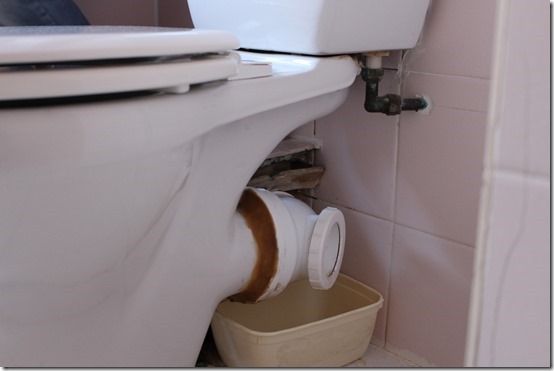 DURING:
Demolition time!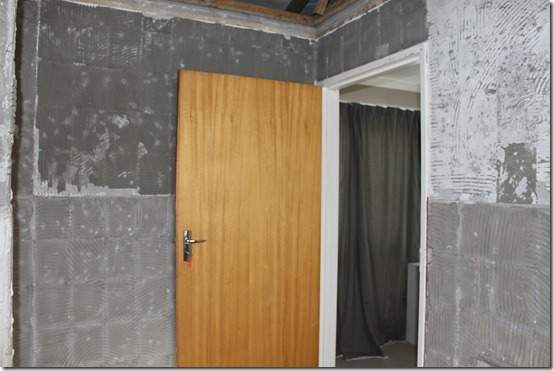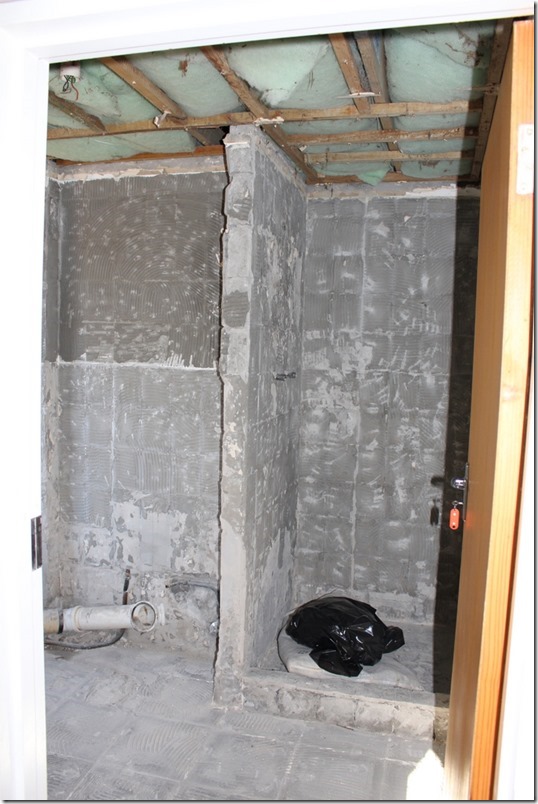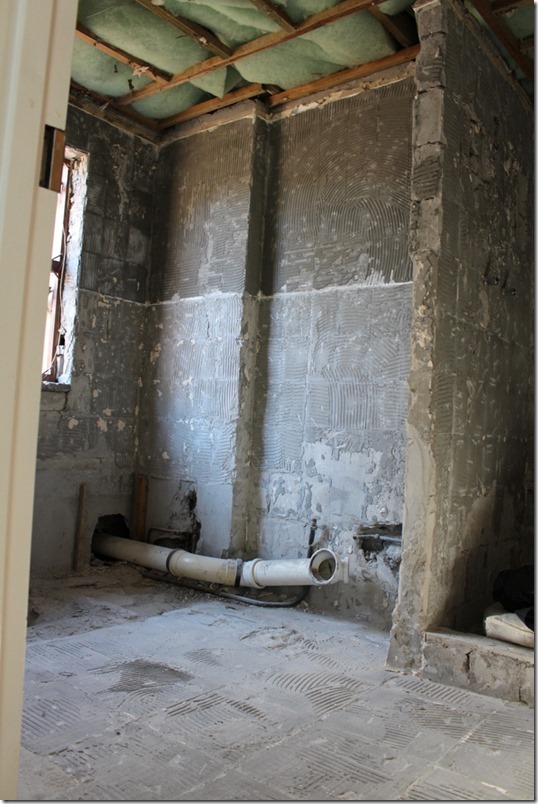 Finally! AFTER:
Like the kids' bathroom, I wanted something shabby chic with a Victorian-Modern edge to it. Craig was more partial to grey, so I tried to incorporate a grey-beige colour using mosiac travertine tiles and beigey-grey wall paint.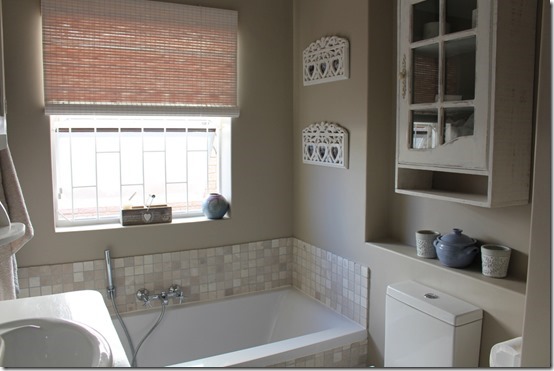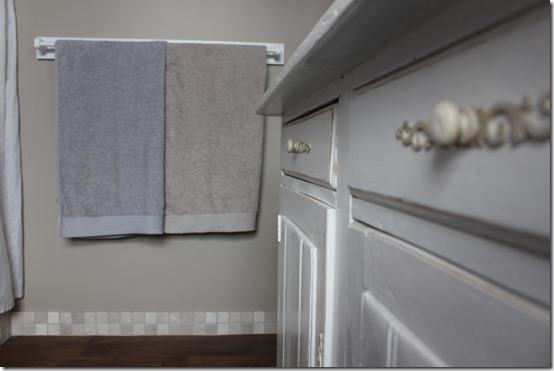 Once again, we sourced our bathroom furniture from Ruby's Cottage – I found the cupboard above the toilet a few months before we started our renovations and I bought it with the view to put it exactly where it now is – but before I had any other ideas and before asking Craig! But, it has worked out beautifully.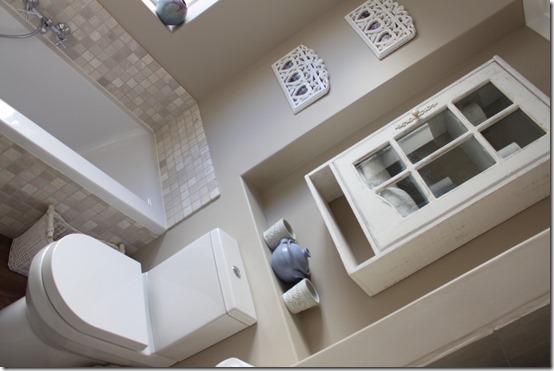 One of my favourite pieces in our bathroom was the conversion of this old kitchen dresser: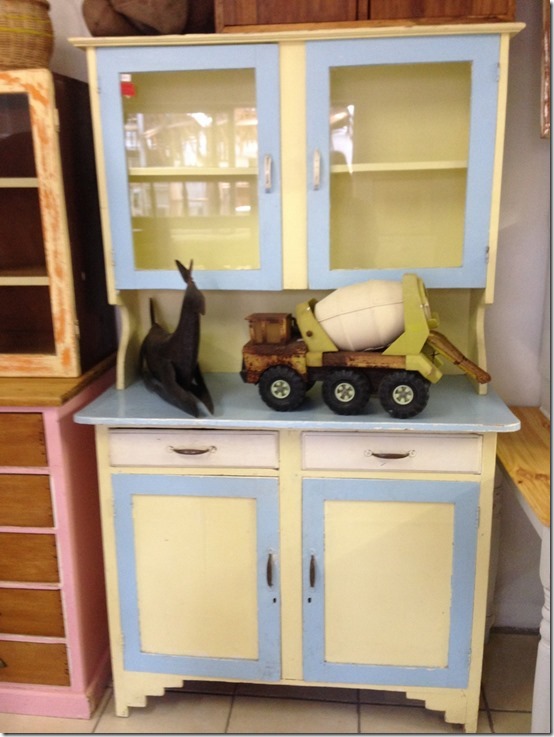 into this beautiful bathroom dresser: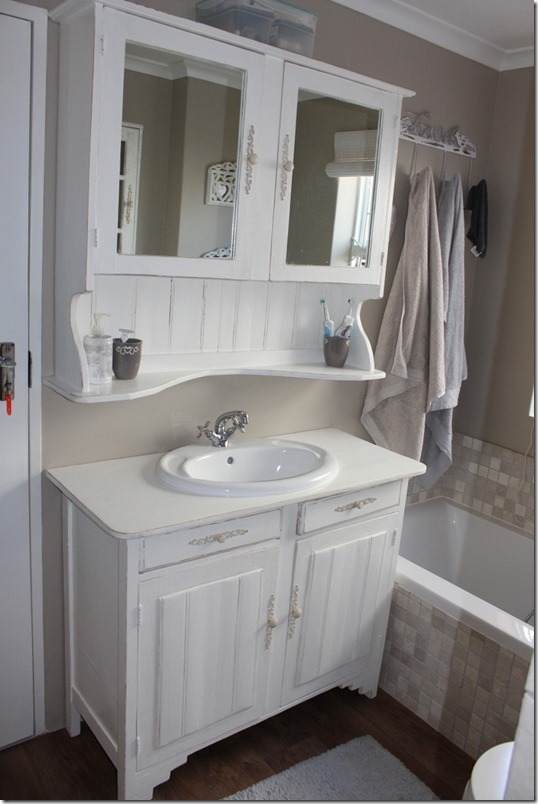 Ruby's Cottage did it up for me all shabby chic, replacing the glass doors with mirror glass, adding some tongue-in-groove boards in places and separating the top section from the bottom section with an added shelf. Unfortunately, when it first arrived, the shelf covered over the taps. But Ian, owner of Ruby's, kindly came to our house and jigsawed a curved cut-out that our painter then touched up, creating a beautiful final piece.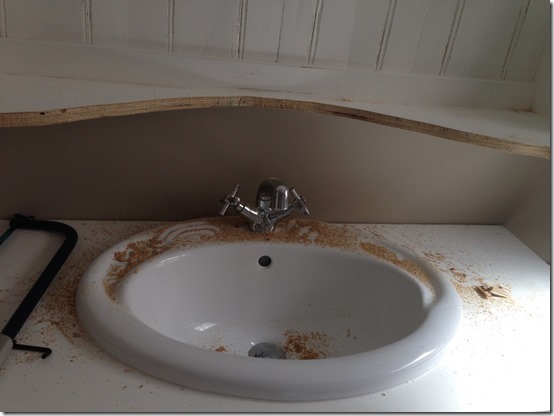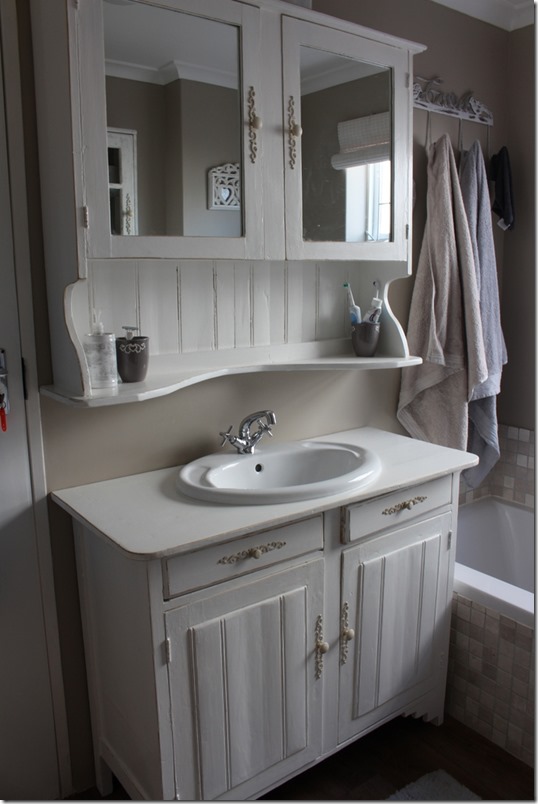 Once it was all completed, it was just a matter of a few finishing touches, like these photo frames: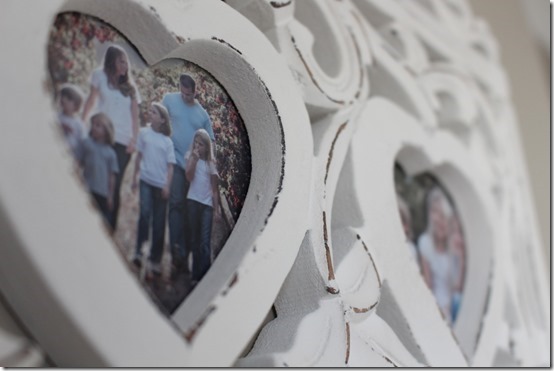 I think that they're a bit too fussy, so I'm not convinced they were the best idea, but I love the little cameos of our family taken from a photo shoot by Susie Leblond in April 2013.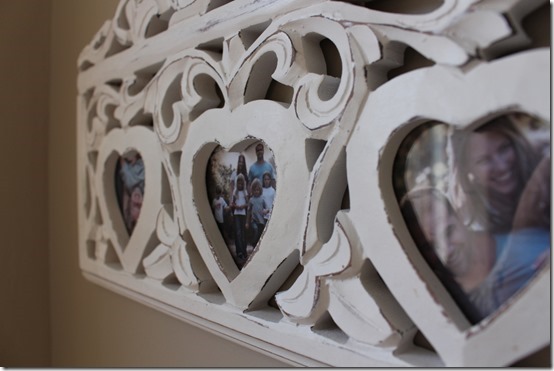 I so loved using these handles in the kids' bathroom that I just had to use them again in ours. So beautiful…
Mr Price has been kind to me and my tastes lately – the heart and towel hooks and towels particularly: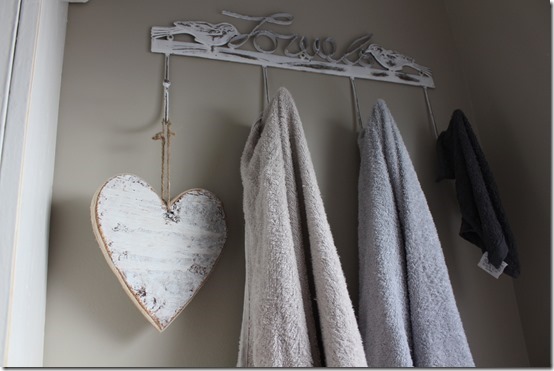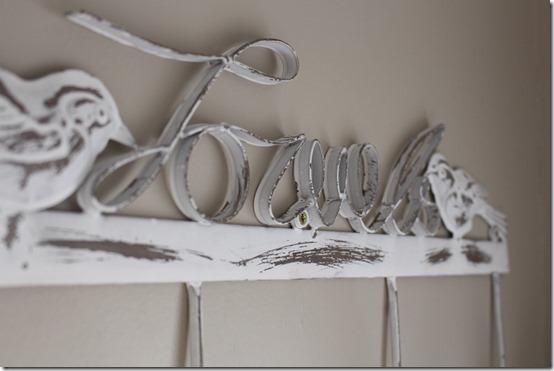 Oh, and this cute little spice box that really belongs in a kitchen but looks so nice on my window sill!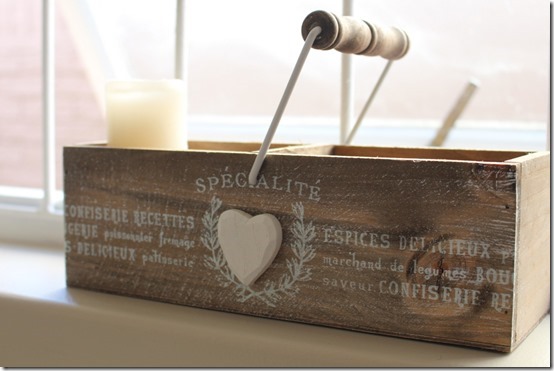 My mom's friend, Jenny Book, makes beautiful pottery. This is one of her pieces. Love it.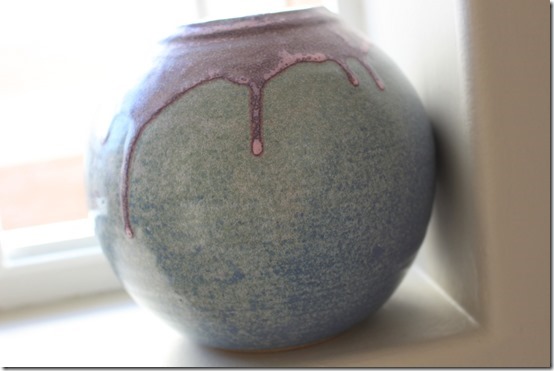 More beautiful pottery, this time from my mom-in-law – so pretty.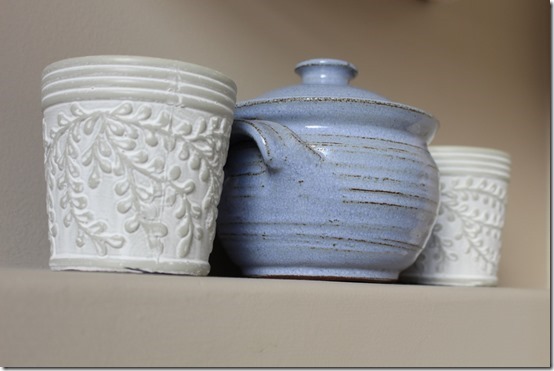 More angles: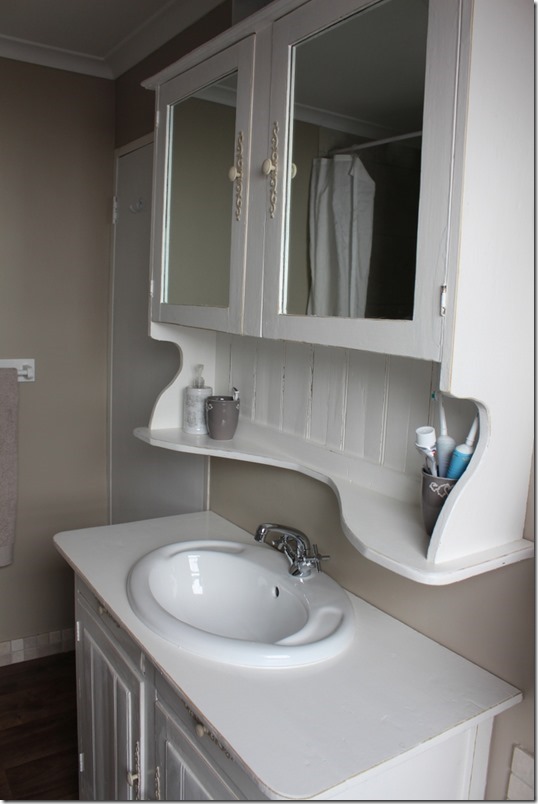 Our builder (Jerome from Ladder and Chisel) retrofitted our drawers for us, providing space for the basin in the unit, but still allowing us the use of the drawers. Love that! Thanks Jerome!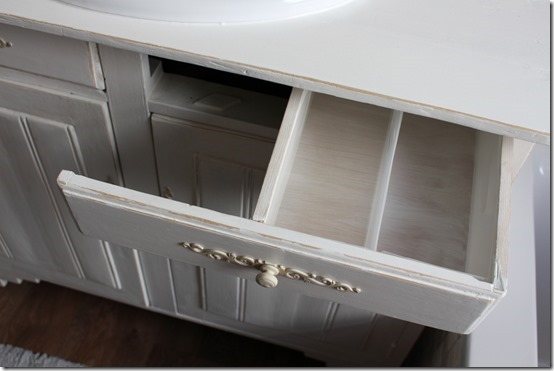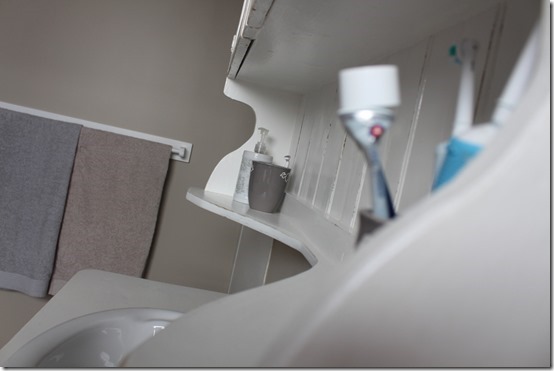 This panoramic shot from my phone includes the floors – we went with stick-on sheet vinyl again. Cheaper than most flooring options and yet so beautiful and WARM underfoot. It looks like wood and goes so beautifully with our bathroom. It's finally a pleasure to use this bathroom!