Nestled in the middle of beautiful rustic farmland, overlooking a tranquil dam, is Amaranth Lodge.  Ah!  Instant relaxation awaits with all the comforts of modern conveniences.  And that is exactly what we did these past five days.  Relax!
With our eldest daughter's first "regional" type gymnastics competition being held in Oudtshoorn this year, we found ourselves in the unexpected place of trying to scramble together accommodation.  It didn't take us too long to find Amaranth.  Managed by the owners of Oudtshoorn's equally impressive Backpacker's Paradise, Amaranth is a luxurious thatched-roofed home in the middle of Oudtshoorn farmland.  Marius and Riaan were our friendly and helpful hosts.  With Marius, his wife and family also living on the farm, we were secure in the knowledge that if help was needed, we didn't have far to go.  Thankfully, other than a small electrical fault, we didn't have any problems.  And even the tripped lights issue was sorted out the same day.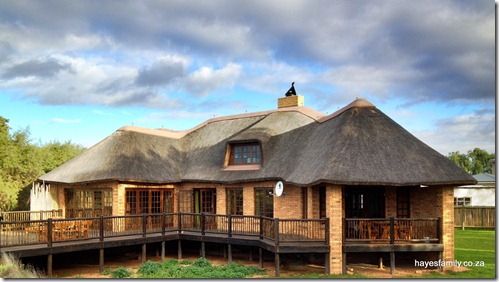 Amaranth has ample accommodation, with its four bedrooms and two full bathrooms, lounge, dining room, braai room and fully equipped kitchen.  While it sleeps 7, we managed to squeeze an extra little body in on a mattress quite comfortably (scroll down for interior shots). As it was literally the dead of winter – our stay fell over the Winter Solstice – we expected to freeze.  We came well equipped with blankets and extra layers, but, despite the high eaves, we kept plenty warm with a roaring fire and electric blankets on every bed.  Our extra blankets weren't needed.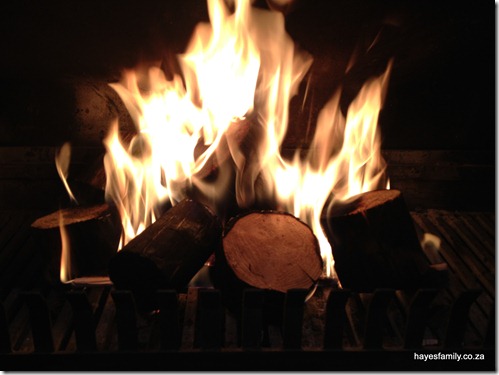 We thoroughly enjoyed walking around the farm as a family – stopping to investigate bugs, spider webs, cows and goats – as is appropriate when you have young boys of 3, 5 and 37. 

On our first day we were accompanied by three friendly cats who followed us like young dogs – to the great delight of the kids.  Fortunately, they were good about staying out of the house, so anyone allergic need not worry!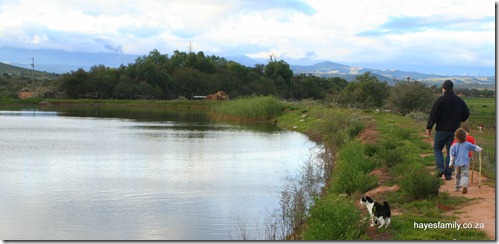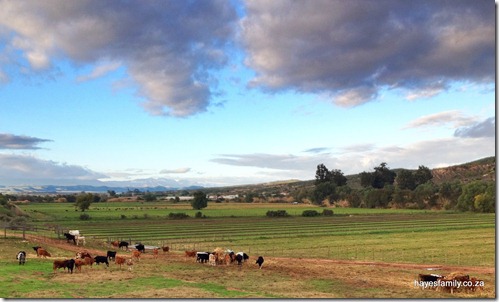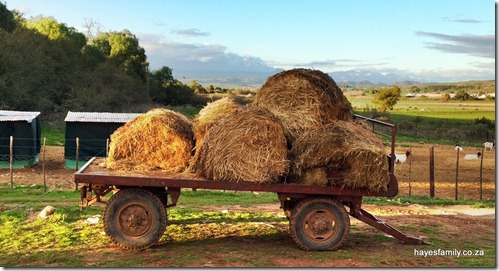 We got some amazing photos thanks to the power of HDR photography, but to prove to you that the beauty of Amaranth is indeed breath-taking to the naked eye, here are a couple of photos taken without any touch up, fancy lenses or professional adjustments.  Shot purely on automatic with a Canon EOS 550 D…
Amaranth – in the late afternoon sun…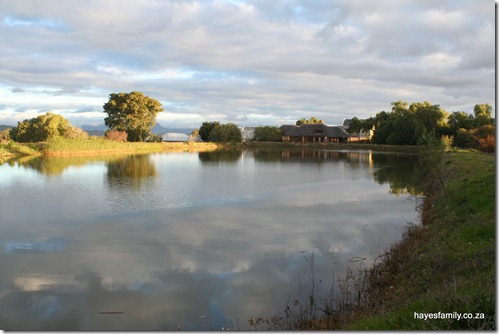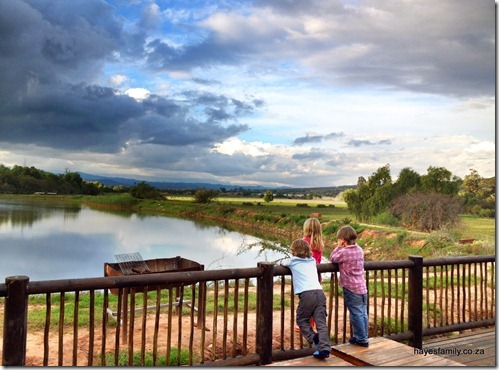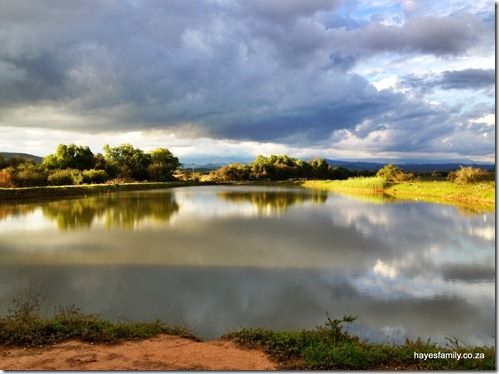 The view from our deck in the early morning – overcast with a touch of sunshine breaking through.  Simply breath-taking.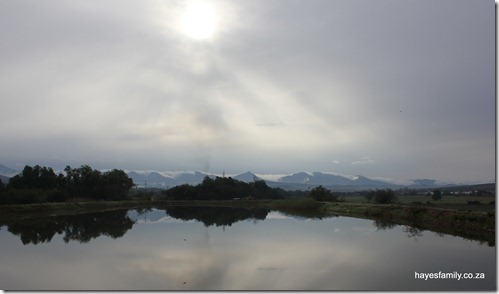 We enjoyed a longer walk on our second morning, exploring more of the farmland, including a nearby nursery.
And on the days following, we managed to pack in a gymnastics contest (where our daughter won silver for beam), a visit to the Cango Caves, the Cango Wildlife Ranch and the Cango Ostrich Farm.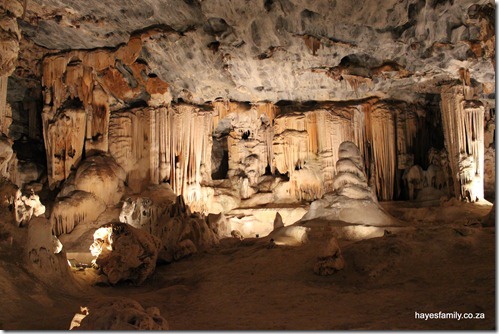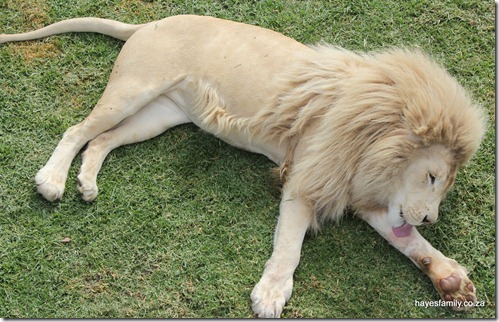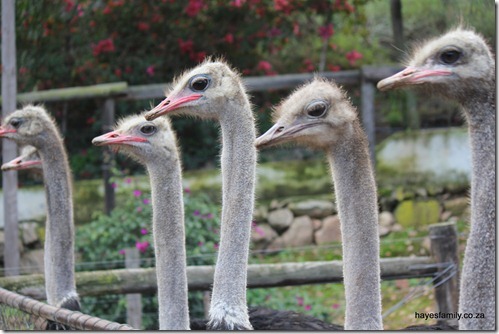 Truly, Amaranth Lodge is a definite repeat visit for us.  I can't imagine staying anywhere else in Oudtshoorn or thereabouts.  It has plenty of luxury, such as this amazing en-suite bathroom, complete with shower and jacuzzi bath…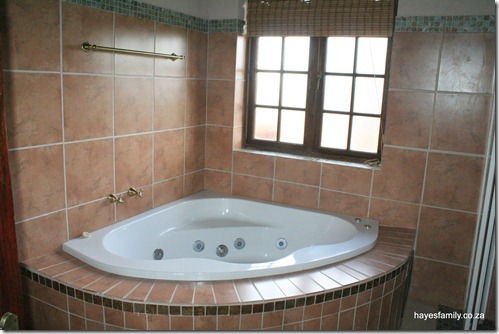 The barrel basin is ingenious!  The decor at Amaranth Lodge is luxuriously rustic and totally stylish.  We loved it!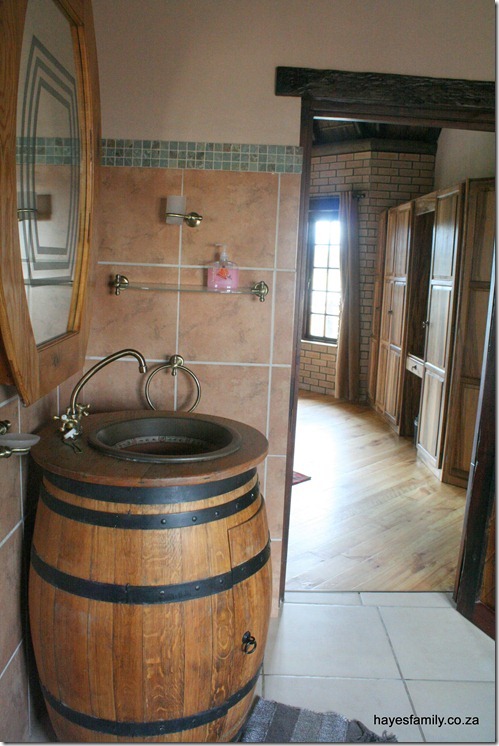 The view from our bedroom was just beautiful, and the warm wooden floors kept the chill off our feet (as did the under floor heated tiles in the bathrooms and main rooms).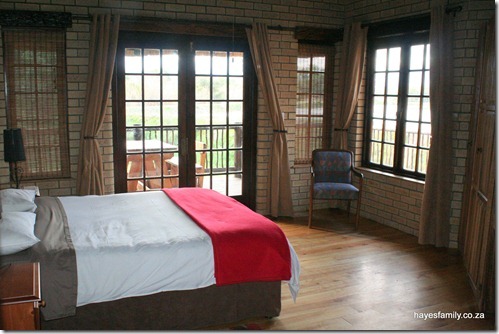 The girls shared this single bed room easily with a bed on the floor.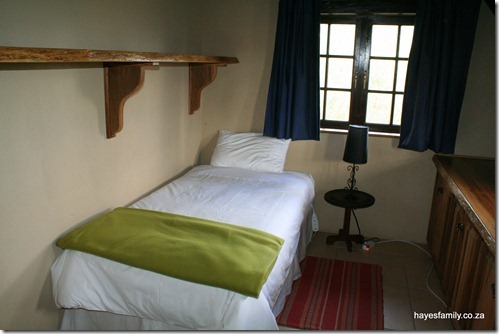 While the boys happily roomed in the bedroom next to ours.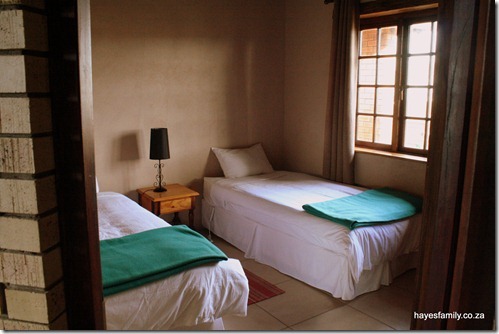 In true South Africa style, Amaranth has a braai room – but not just any braai room.  a full gas braai and mini kitchen with two walls of doors that open fully to the patio and deck.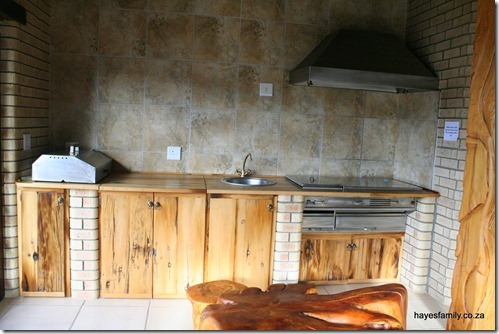 Some guys took to the life of luxury within minutes of arriving…!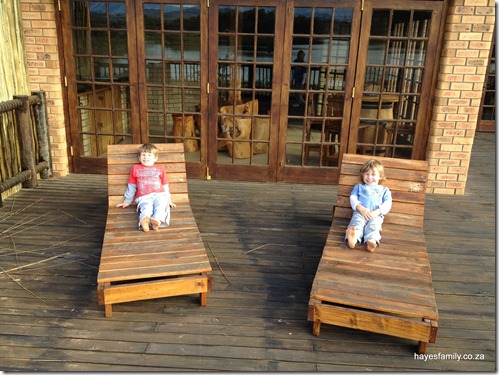 A fully fitted kitchen with some extras like a filter coffee machine and a touch top hob, served us well.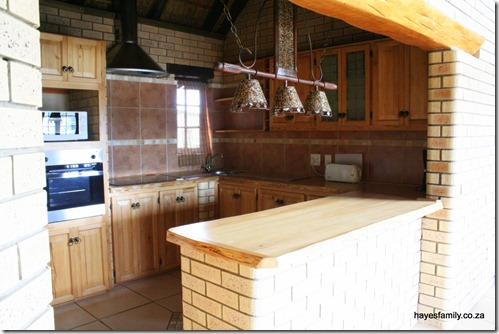 The dining room and lounge area is roomy and comfortable – perfect for families enjoying each other's company.  The kids thought they had landed in TV heaven when they heard we had access to full DSTV.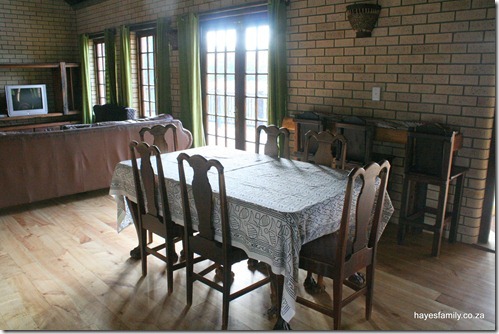 Ah!  Amaranth Lodge!  Such beauty and tranquillity – a home away from home in the best of settings.  We recommend Amaranth Lodge for a relaxed stay in one of the best settings in the Klein Karoo.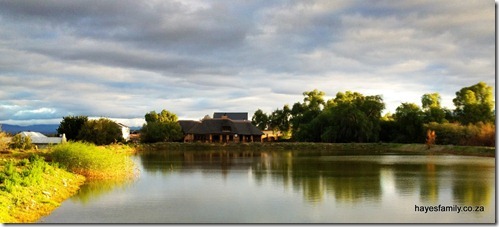 Amaranth and Backpacker's Paradise are both managed by Marius and Riaan – contact them at:
Tel: +27 44 272 3436
Fax: +27 86 633 7487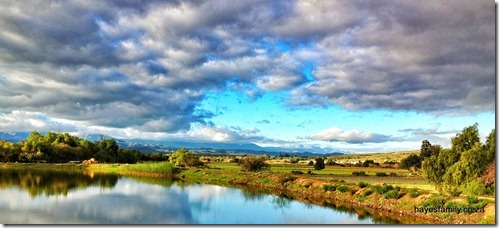 DISCLAIMER:  I have received a discount on our 4 night stay at Amaranth in exchange for an honest review on this blog.  This review is entirely my own honest opinion and that of my family.  We hope you get to visit Amaranth too to experience it for yourself!