Our much-anticipated holiday arrived early in the hours of Monday, 19th August. We piled into the car at 3:45am and left Cape Town behind.
Here are 4 kids who had just woken up minutes before.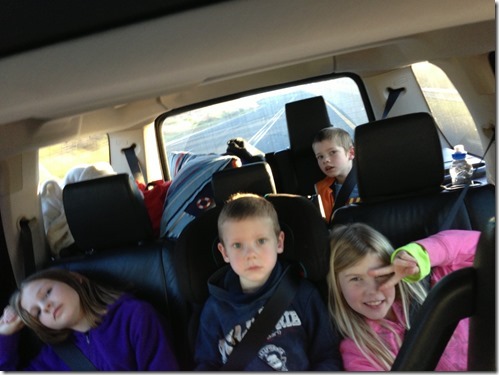 First stop was Mossel Bay.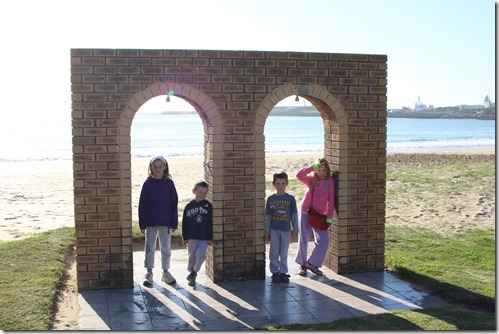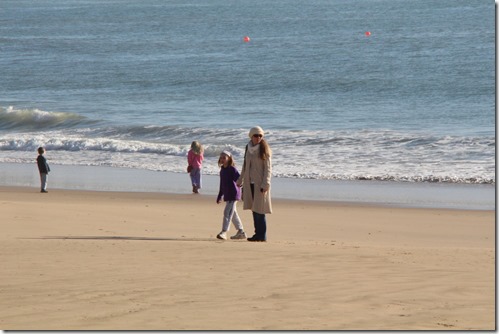 We wanted to eat breakfast at this pavilion – the Santos Pavillion in Mossel Bay. It was built in 1916, modelled off the pavilion in Brighton. It and the one in Brighton are the only ones left in the world from the colonial period. That's pretty cool history. But, unfortunately it was closed.

So we got a picture and had breakfast elsewhere.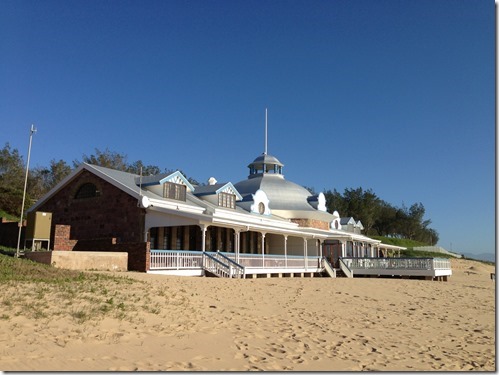 We ended up eating at a place that's stationed in an old train coach.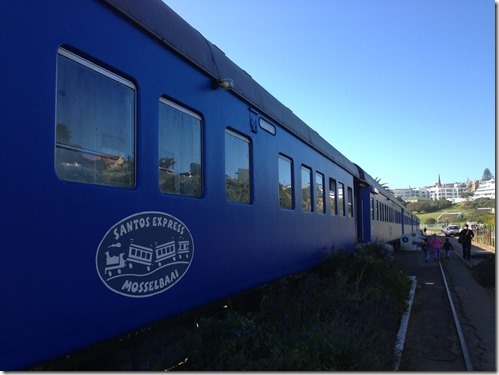 And then, headed back to the real reason we were in Mossel Bay – to visit the Dias museum again. We've read a few great books centred on the history of the Portuguese coming to the Cape and the encounters they had with the people of the land. Coming to the museum was a treat of "oh! remember this part in the story!" and "look mom, there's Ghamka, Man of Men!" … starting off of course with Dias himself here below: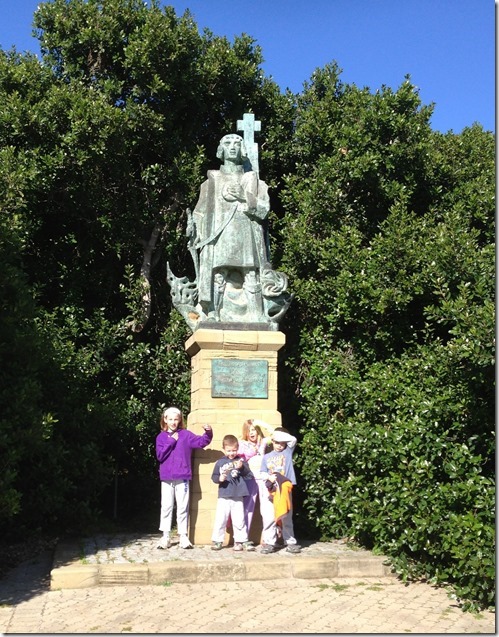 The Dias Museum complex has a little aquarium too. We got to see some fascinating things, including this shell chandelier: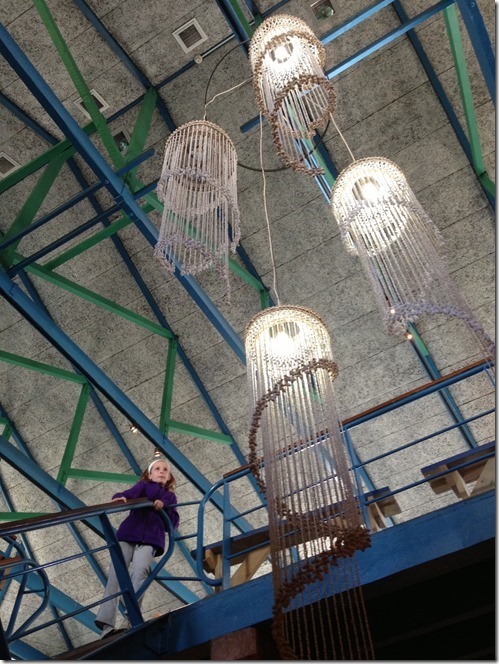 And this octopus – Craig's favourite photo of the holiday.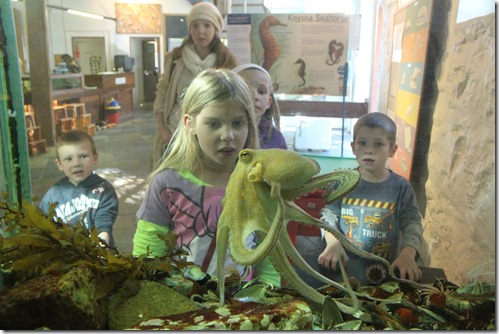 And then onto the museum – there had been a break-in the night before. A porcelein bowl was stolen, but recovered right outside the museum in the bushes, and the suspect was arrested. But what a mess!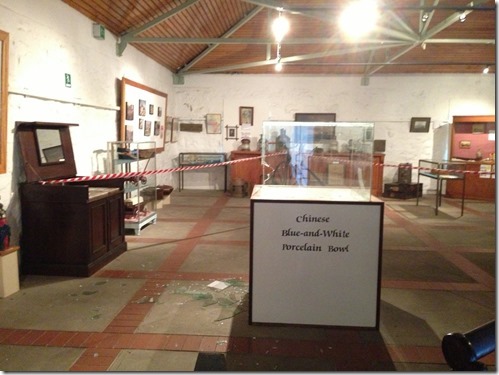 We did get to walk around though, which is a great bonus since that was why we came after all! Here Craig compares size reduction in technology.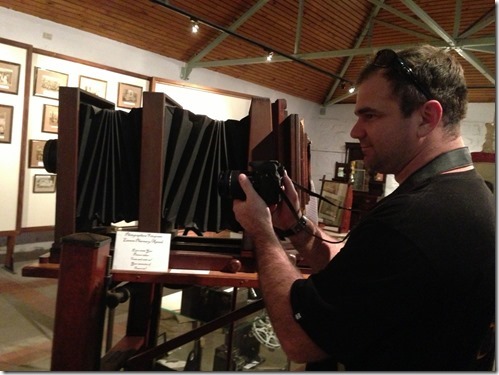 Here's a "look, mama, Ghamka!" moment…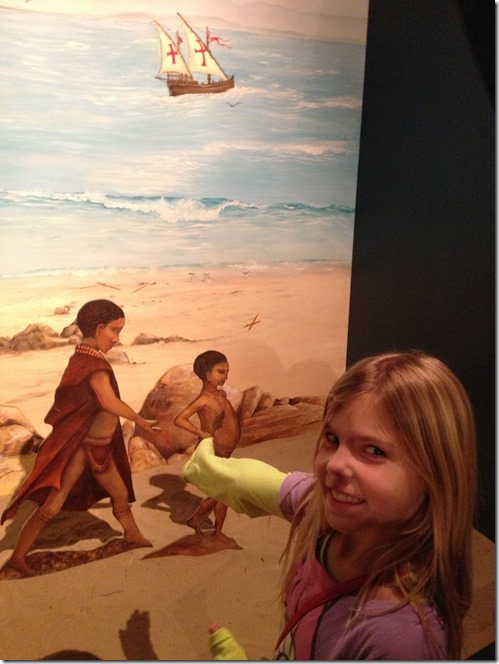 Sam marvelling at the caravel made entirely of icing sugar!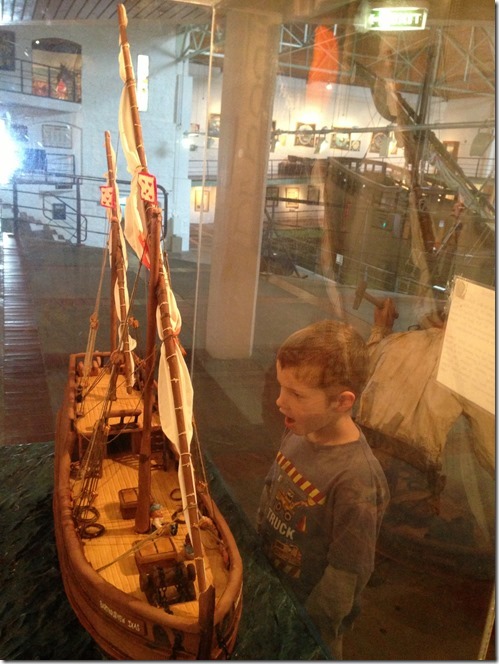 And in the caravel itself – pretending to be Luis, the young stowaway in the story, Caravel to the Cape.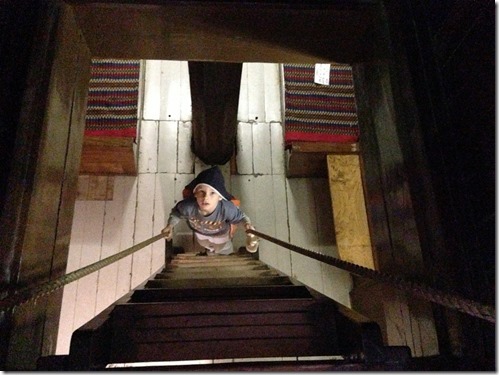 And the caravel itself! Little history lesson: when Bartholomew Dias arrived at South Africa in 1588, he stopped off on land for fresh water in Algoa Bay area. He met indigenous people and exchanged gifts, according to the history. In 1988, in celebration of 500 years since then, a caravel was built in exact replica and sailed to Mossel Bay along the same route. For the kids, it was exciting to climb on board and realise how much they knew. I was having a homeschool-mom-pity-party the other day when Craig called me up on it and told me that they're clearly learning something because the museum attendant on the boat that day remarked at how much the kids knew. She was really surprised!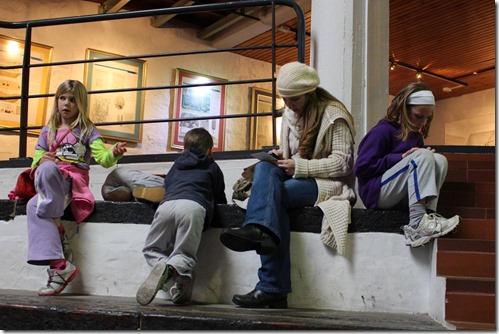 There is a story that one of the first letters to make it back to Europe was placed in a boot under a milkwood tree. Since these milkwoods are about 500 years old, it's believed that it could well be one of these trees that acted as the postbox tree. So, today there is a stone boot-post-box where you can post letters. All post from this box is post marked with a unique post mark. So, the kids sent themselves and their family members postcards in memory of their trip. So far only one has arrived at our house – and that one got washed away in the Cape storms! Grr!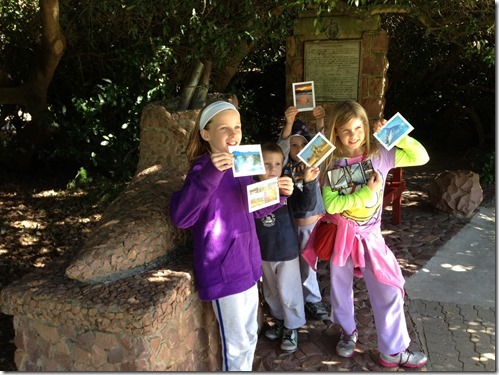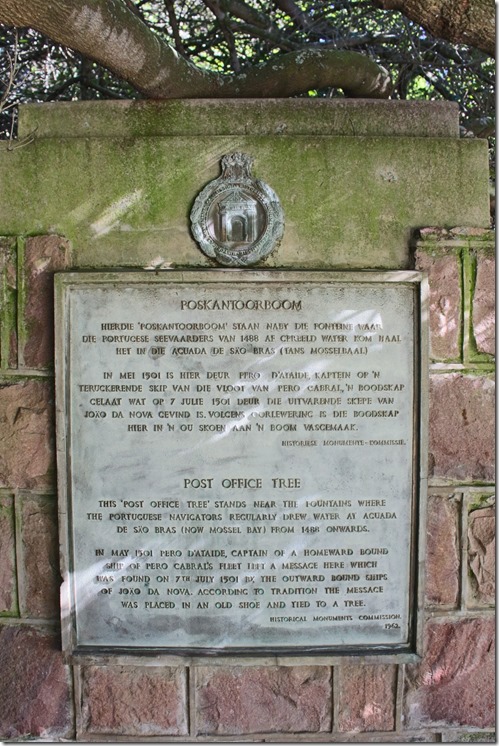 After our visit to Mossel Bay, we headed back onto the road – towards Uitenhage. We did stop off here …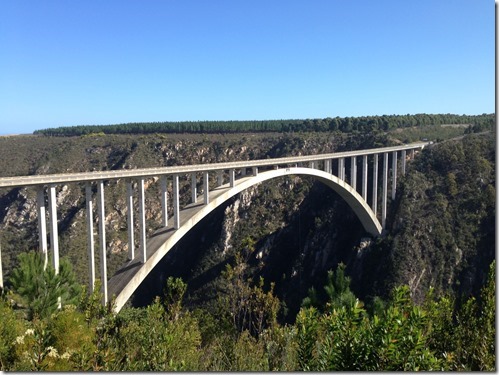 And I did think very seriously about throwing myself off of a 216m bridge! But I chickened out!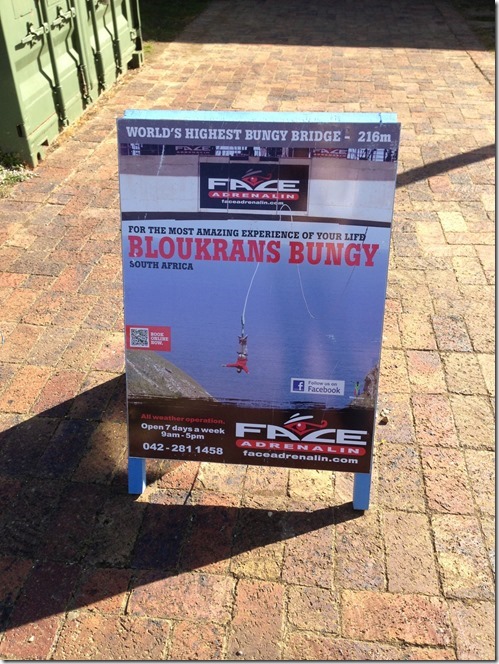 We eventually arrived at the Valley Bushveld Lodge around 5pm – in time for a quick before-supper walk and settle in. We were greeted by loads of trophies in the main lounge dining room much to Kiera's horror! But, by the end of the week she was totally unfazed.

But in this photo below (I'm holding the moon!) she's still pretty shaken up! Poor girl.