By the time July came along, we had finally packed away our school books for the first half of the year and were in full Holiday Swing! As usual, winter holidays means Holiday Club! The kids had a ball this year at the Wild Wild West themed holiday programme. Sam joined the girls for the first time this year, finally being old enough. And he loved it! Two more years until all four of my progeny will enjoy this experience and give me three mornings all to myself. That'll be a novel experience!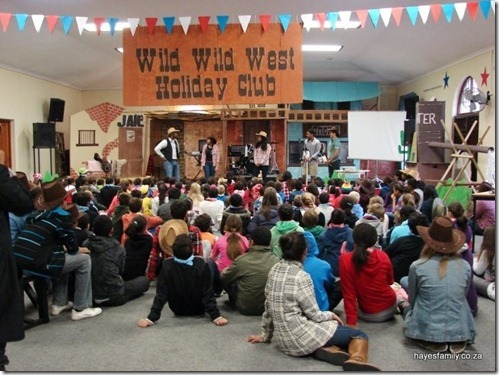 As usual, Jean outdid herself with the decor. Such fun!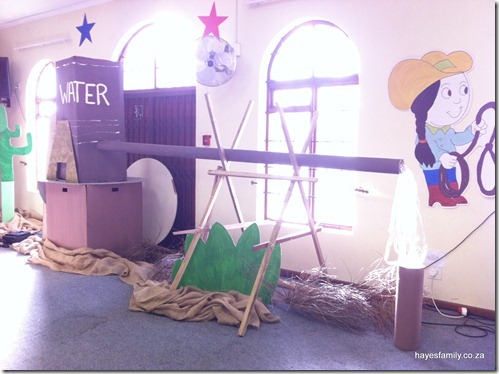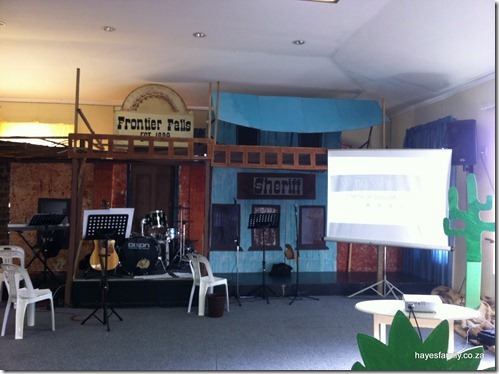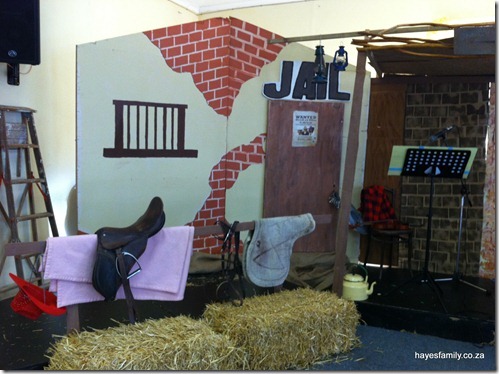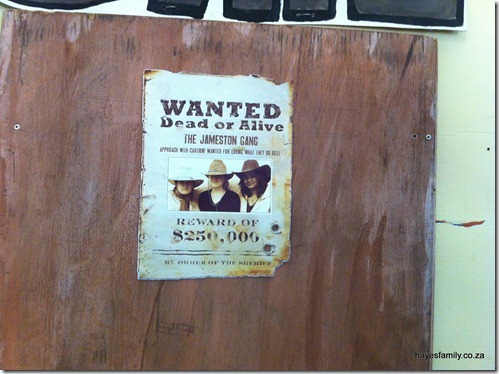 Best of all, the children learnt so much and had such a ball. Here's a group shot of all the kids and their leaders at the end of a successful week!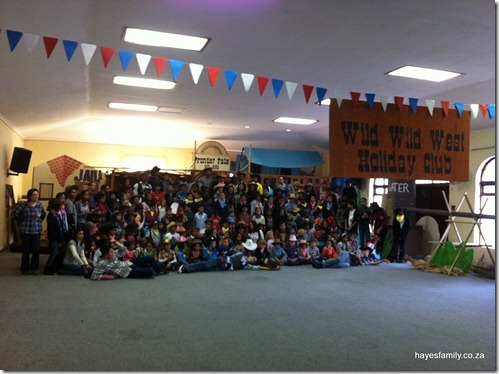 We had another successful Mammas and Munchkins – this one a Teddy Bear's Picnic – fun fun fun!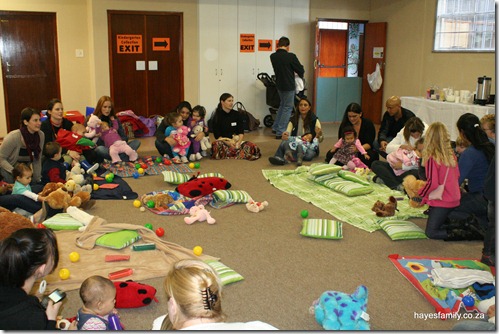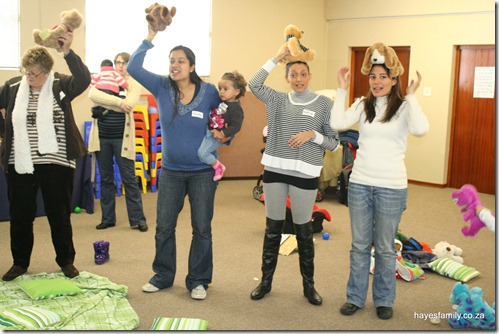 Wintertime means lots of indoor building, snuggling on couches and the like. Best part? Doing it with Daddy!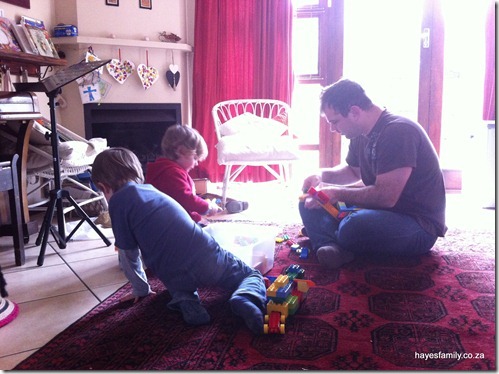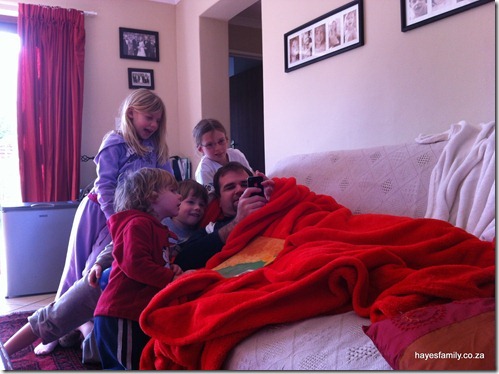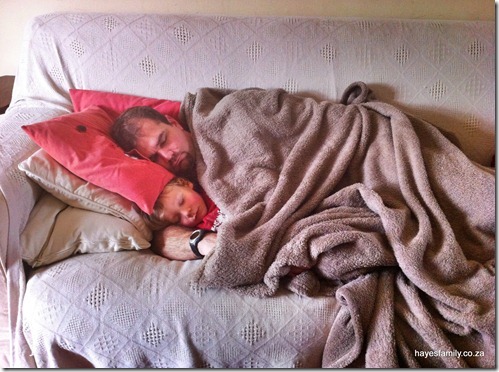 And staying in our PJs until midday is a big bonus – even if we add Mom's boots to the dress up the look….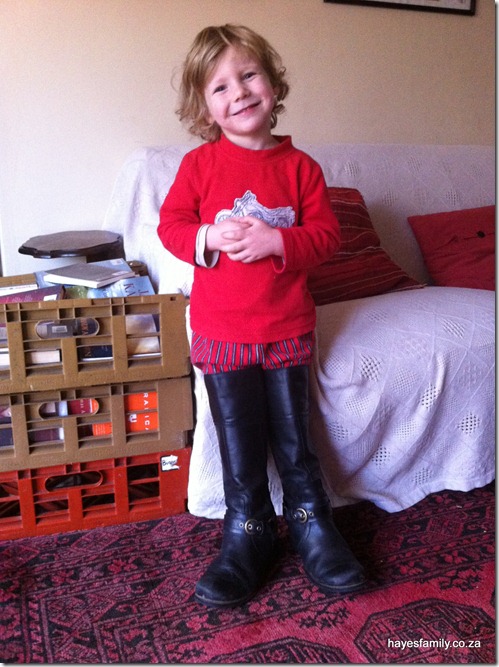 June-July hols also means a trip to Canal Walk for their annual theatre production – this year it was The Little Mermaid – brilliantly done. All eyes on the stage here (well, the advert screen before it started, since all photography is banned during the show!)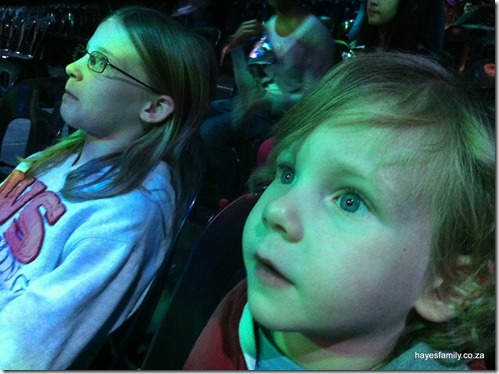 And a frozen yoghurt treat afterwards.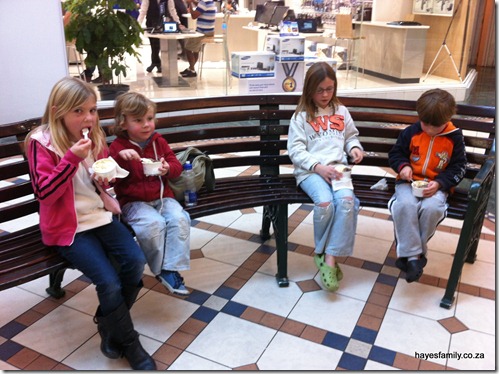 Another winter holiday tradition is our Lunch Bunch's annual Storyteller's Evening. This time themed as a Roald Dahl evening with food to match!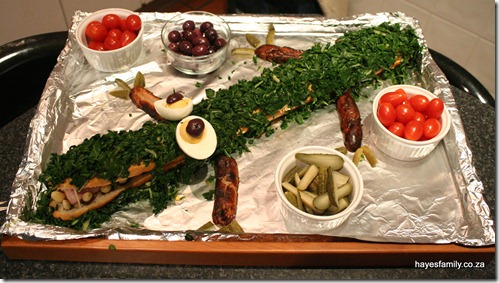 And lots of PJed Lunch Bunchers to crowd in Jeanine's lounge!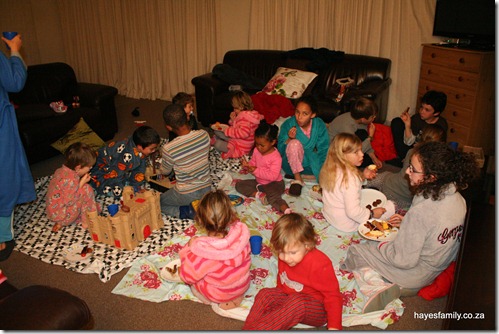 Friends kindly helped me out with some photos for my first book (completed in July, nogal) – with the idea to have some images that represent some of the story's plot for my author website. All in the making still.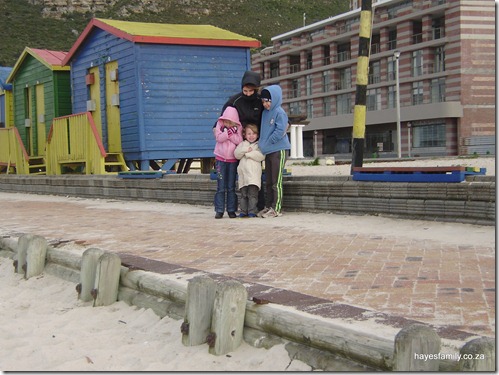 When the schools went back, we went to the movies! I arranged our three week break to overlap only 2 of the 3 school vacation weeks. So we still had 1 week of down time left before we headed back into seat work and such. Our movie of choice? Madagascar 3. Much fun!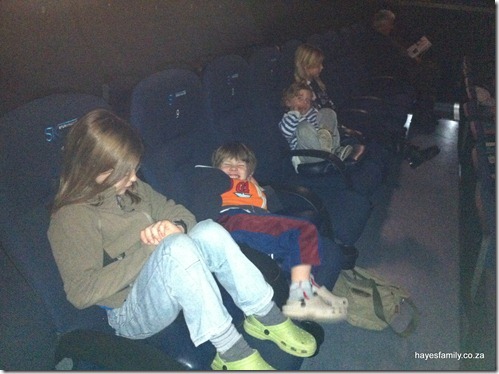 Despite being on holiday, we still did a bit of Olympic themed stuff, since it is Olympic season and all. Kiera recently discovered Nadia Comeneci and is totally in awe. I discovered this "report" she wrote for fun from all the info she'd gathered on her latest gymnastic role model. This is independent learning and a great reminder to me not to stress so much about formalising so much of our education!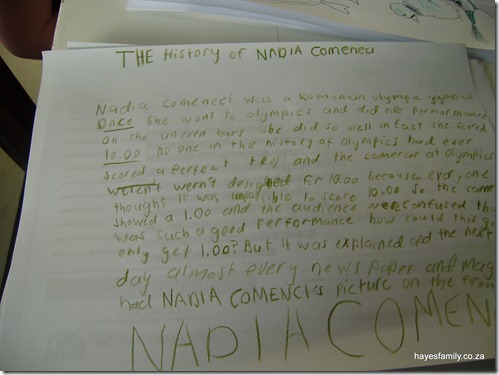 Back to "school" for us includes back to our weekly Co-op meetings. We love the creativity of all the other moms at Lunch Bunch! My kids get to create stuff at least weekly, taking the pressure off me

I'm not the most crafty mom on the planet, so this works well for us. The little kids made Olympic torches – although Micah thinks his torch would make a great aluminium nose cap for mom…!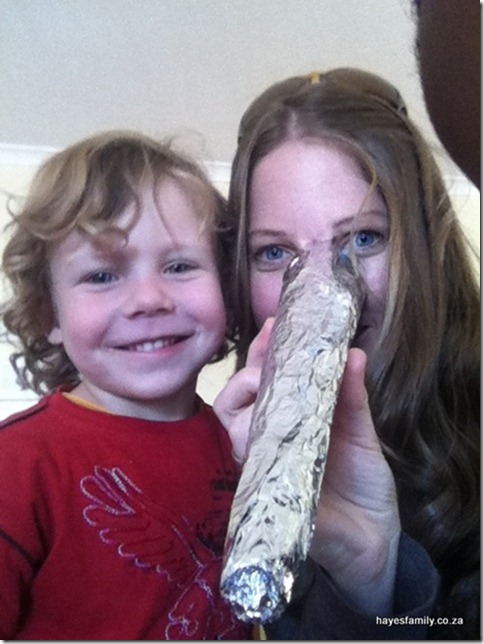 I prefer the torch variety!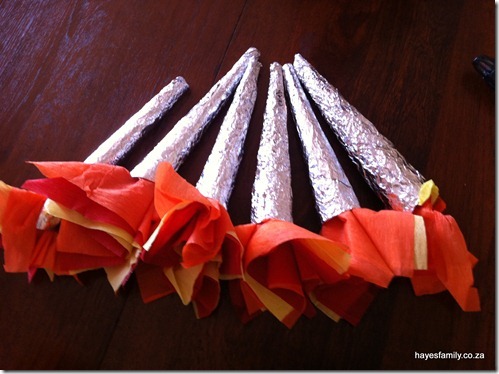 Proud Sam!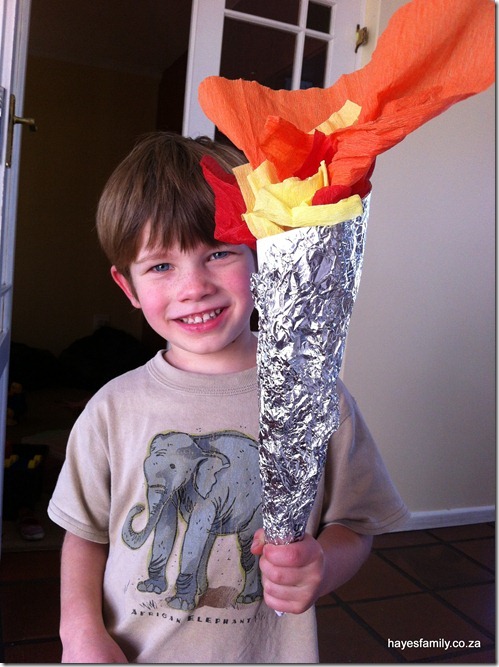 The big kids worked on their pictures and frames for a local art contest in support of Rhino conservation. Katie's below…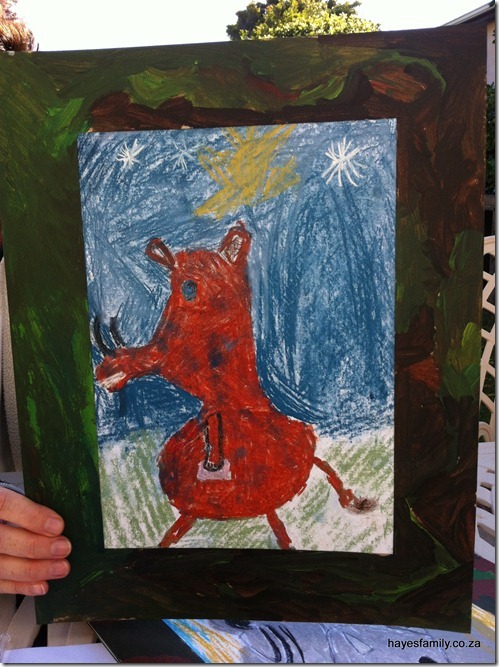 And Kiera's…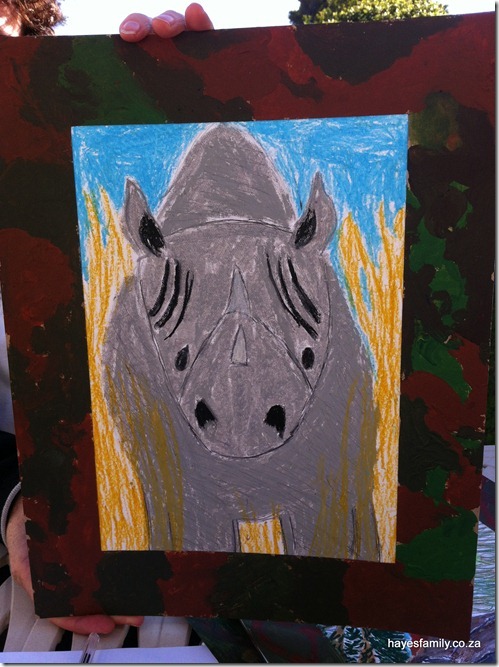 Katie was overjoyed to finally experience her first sleepover. We're a bit pedantic about stuff like that, so the kids get sleepovers with only one child for the initial period and then only at our house. Katie and cousin Holly had a blast!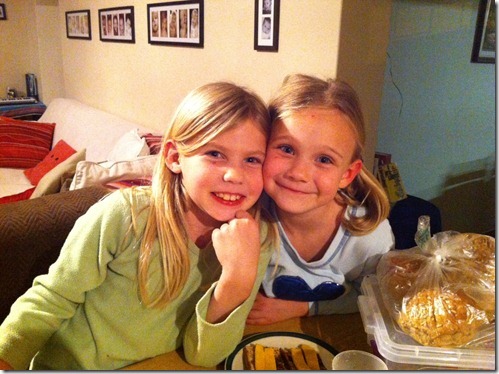 Holly joined us at the market afterwards and scored 1xhorse ride. Fun fun fun!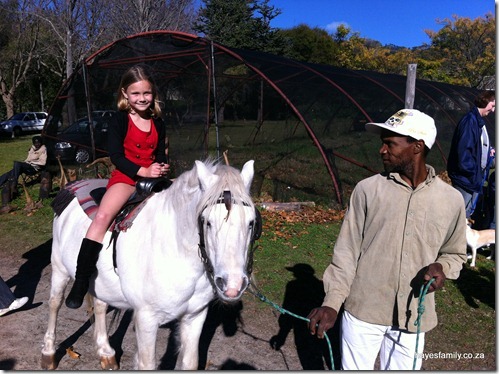 Lunch Bunch continues to be a source of great experiences for us – including this owl that decided to live on the Duke's jungle gym for a week or so. What a treat for all the LB kids, especially the keen birders among us!
That particular day we got to celebrate Mandela Day with our LB friends, with a cake Katie made…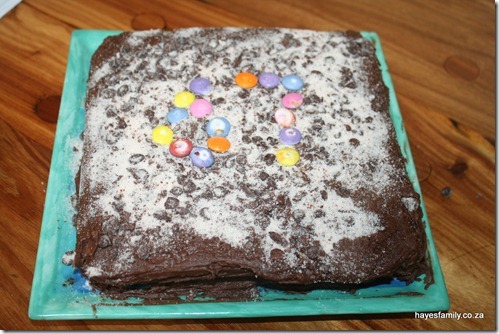 drawings and crafts …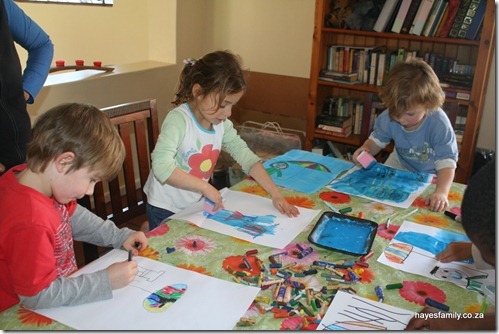 And then our own 67 minutes of trash pick up in the Kirstenhof neighbourhood…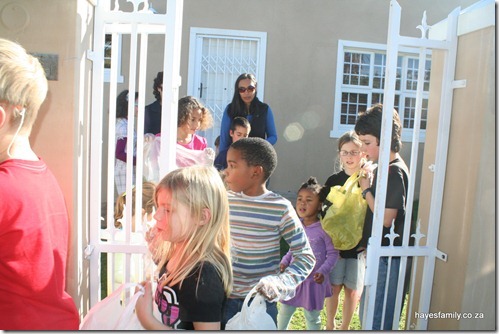 We came home to do our own 67 minutes with the help of our guest – Cynthia, all the way from Perth, Oz!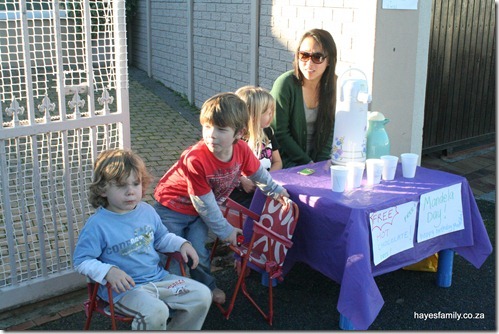 We had a blast taking Cynthia out and about with the family – making the last week of July loads of educational fun too.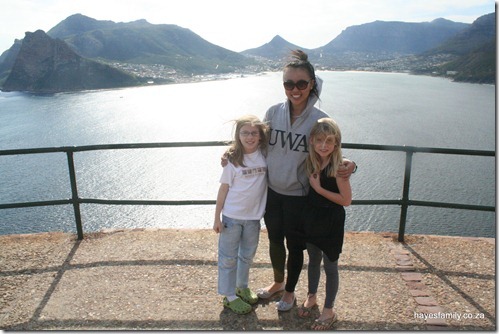 Excuse all the blurry shots! These are phone plus bad lighting shots – but still memory making. Here is my sweet niece Phoebe after scoffing chocolate cake at her sister's baptism. Sweetest thing ever!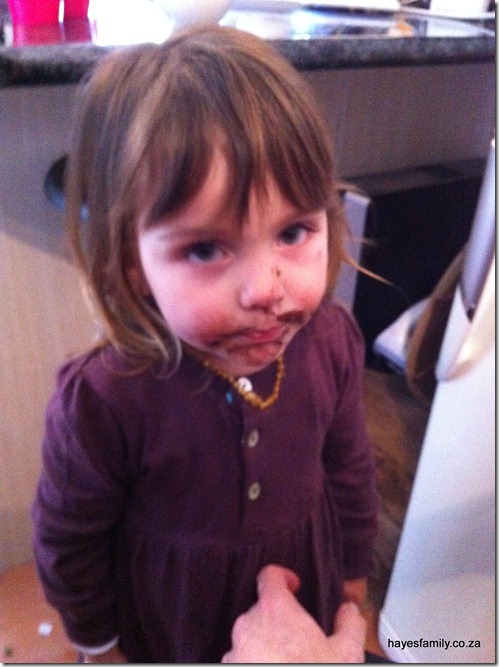 And my kids scoffing their goodbye gift from Cynthia – Ferrero Rocher choccies!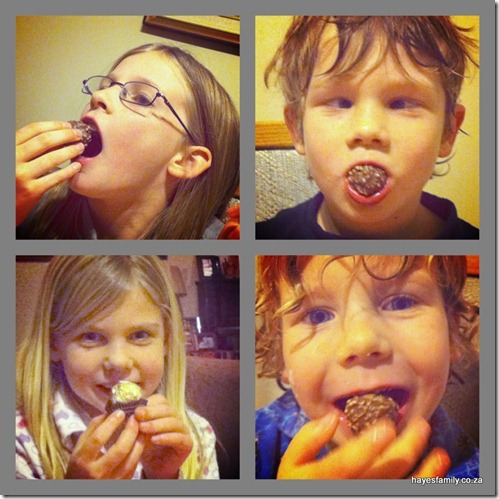 And the last of our fun July experiences was the launch of our new outing club, Cape Explorers!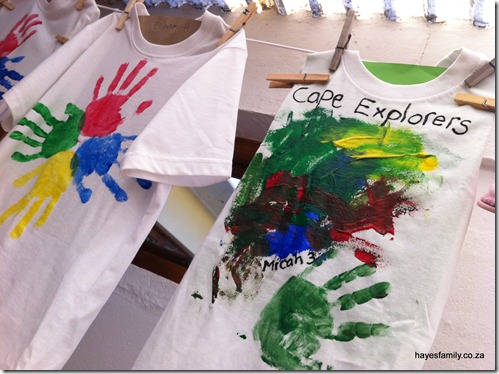 Bring on August!