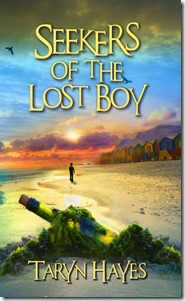 While the official launch is happening in May, there are copies of Seekers of the Lost Boy already out there! And there happens to be a free signed copy ready to go to a lucky winner of this Rafflecopter giveaway.
Seekers of the Lost Boy, for those new to this page, is an investigative adventure story aimed at the 8-14 year old market. Set in Cape Town, South Africa, it follows a family with four children. The oldest three embark on their adventure when the eldest child, Simon, finds a message in a bottle on Muizenberg beach – written by another 12-year-old boy from 30 years before. Tracking down the message-writer catapults the family onto a journey they never expected to take. With homeschooled main characters, a glimpse into South Africa's apartheid past – particularly District Six – and some surprising secrets, Seekers of the Lost Boy should make for an intriguing family read.
The enter the giveaway, simply complete one, a few or all of the options indicated and you could be the lucky winner of a free signed copy of Seekers of the Lost Boy! For every option there is at least 1 chance of entry. Some options give you 3 entries, while others only 1. If you follow all the instructions, your name will be entered into the competition 9 times.
All the best!
And, if you don't win, you can still buy it in stores or online. You will find the best prices at Christian Book Discounters with stores across South Africa. Available soon!