It's getting to that time of year again when we homeschooling parents start thinking about next year.  What do we want to do with our kids?  What programmes should we try?  Curricula?
Well, as most of everyone knows by now, we love Sonlight.  It is the programme that got us homeschooling in the first place and one of the reasons we keep homeschooling.  Sonlight is a huge part of what inspired me to write my first novel, Seekers of the Lost Boy, and has been the backbone of our homeschooling experience for the last 7 years.
Along with the celebrations of my book, I thought it would be awesome to celebrate Sonlight's role by sharing the love! (keep reading…)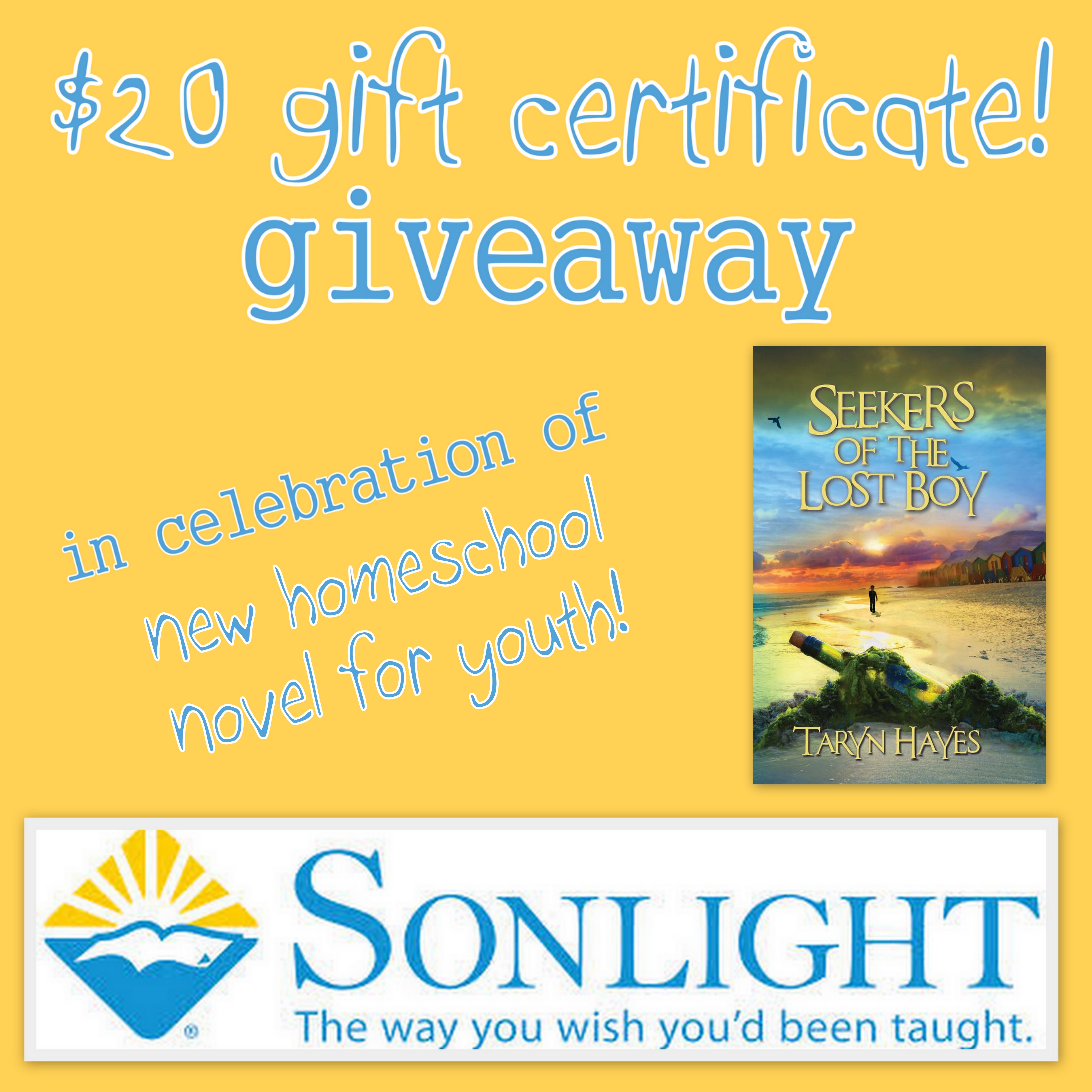 So here's the deal.  I'm giving away a $20 gift voucher to Sonlight.com.  The contest is open to ANYONE in the world who opens a new account with Sonlight.  Together with Sonlight's $5 discount for all new accounts with a first purchase of $50 or more, you could have a total of $25 off your first purchase!
To enter, follow these steps:
Head to sonlight.com and sign up for a new account.  In the "referred by a friend?" section paste this code: TH20169508 (this automatically earns you $5 off your first purchase of $50 or more, whether or not you win this giveaway)
Once you've done this, then head back here and fill in the form below.  By filling out the Rafflecopter form below (can't see it?  You can also find it here: http://bit.ly/18jsFqS)  you'll gain one entry into the competition.  Filling out the form unlocks other entry options, so make sure you do it!
Share the love with your friends by clicking on the sharing icons below!
AND if you want the opportunity to win 1 of 3 Kindle versions of Seekers of the Lost Boy, then click here for more giveaway fun: http://tarynhayes.com/giveaway-seekers-on-kindle/
Competition is open until the end of July 2013!  All the best, everyone!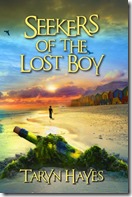 PS – for all those new to this website and my book, Seekers of the Lost Boy, here's the skinny: Seekers is a youth novel that follows a young homeschooling family on an incredible journey.  It begins on Muizenberg beach in Cape Town when 12-year-old Simon finds a message in a bottle at the water's edge.  It contains a letter written by another 12-year-old boy, Joseph, from 30 years ago.  The letter intrigues Simon and his siblings, twins Nic and Kim, so they set out to find Joseph.  Their journey takes them into their country's apartheid past, focusing on forced removals from District Six and causes the family to answer a few unexpected questions.  Read more about it on my website: http://tarynhayes.com or on Amazon