My brand new niece has finally entered this world! Little Eliyah saw fit to arrive on Thursday last week in the early hours of the morning.  Another quick labour for my sister this time, baby was born within three hours of waters breaking and less than one hour after contractions started. 
Kelly's first Facebook update after the birth is as follows:
Thank you everyone – our beautiful, chubby 4.2 kilo baby girl was born Thur morning 3.10am. Birth was wonderful, under an hour and perfect. Her name is Eliyah – אליה meaning "My God is my Lord" – pronounced EL – ee – Yah. We have a perfect menorah – 7 kids, 3 girls on each side and a little prince in the middle. Amazing someone I have never met, gave me a little menorah badge yesterday!
Welcome Eliyah!  We love you already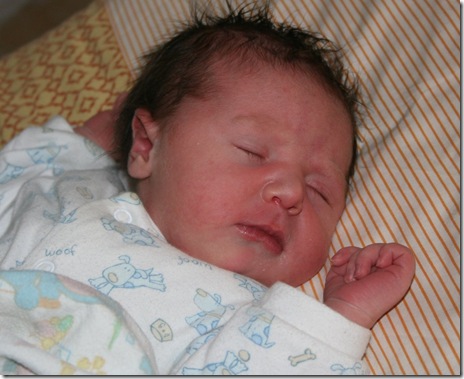 The menorah – six girls with one sweet boy in the middle.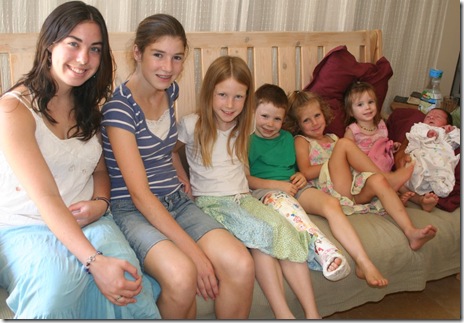 Kelly with her two youngest sweethearts.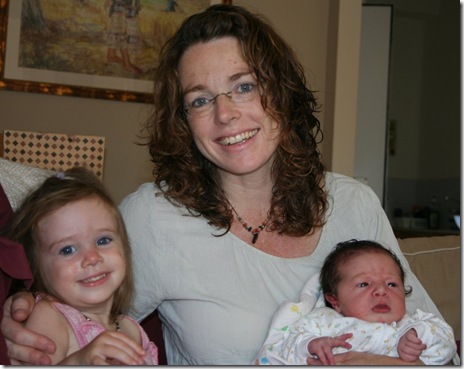 Mom and dad with their new precious bundle!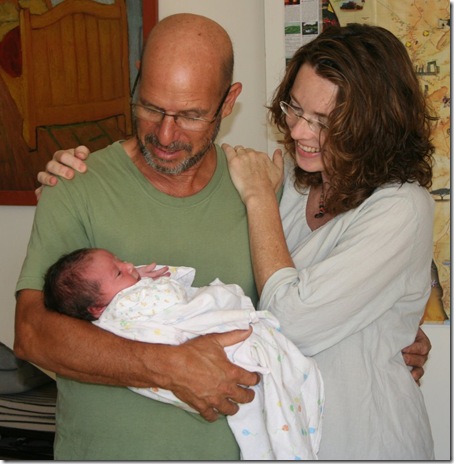 The two men in a houseful of 7 women!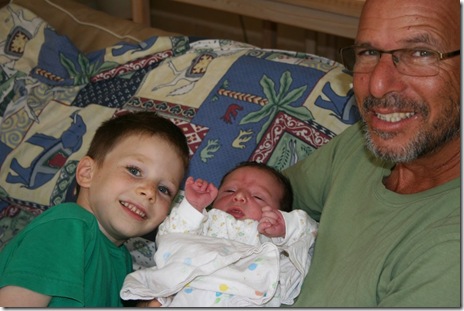 Congrats Glik family and well done mommy Kel! Love you my sister!