All week long… actually, scratch that, all month long Sam couldn't stop talking about the fact that his BIRTHDAY and his PARTY were going to share the same date! I guess the novelty was just too much! Little does he realise that this halves the celebration time. Anyhoo! The count-down began as soon as October started. Sam kept up with his subtraction skills each day – it's 7 more days until my birthday, mom. It's not 5 more days until my birthday, mom! All year long the poor boy waits and waits for it to be his turn to celebrate his birthday. Waiting has not been his strong point.
But, finally (!) it was here. And so the celebrations began. Thankfully, I had purchased his gifts earlier in the week, because on Tuesday, Micah went down with a tummy bug. And then on Thursday morning (as in 1am) Katie went down with a tummy bug. After cleaning up after her and nursing her for two hours of the night while she puked literally every 10 minutes, I woke up the next morning at 5:45am and discovered that I, too, had succumbed to the dreaded tummy bug. So, that put me out of commission for Thursday and Friday. Eventually, I dragged myself out of bed on Friday afternoon to get the last minute shopping done. It really was a party pulled together on a smidgen of energy!
But, thankfully, despite feeling rather drained on Saturday morning, I was better enough to do a day of birthday celebrations – as was Katie.
And Sam was all for it! He couldn't wait for us and so came to inform us at 6:45am that it was wa-ay too late in the morning for us to be Still In Bed, and he felt it was time to come sing Happy Birthday to him. Never mind his poor exhausted Dad who had stayed up until 12am making Minion birthday cupcakes!
But, we did get there eventually, and Sam dutifully stayed in his bed and pretended to be surprised when we came in singing Happy Birthday.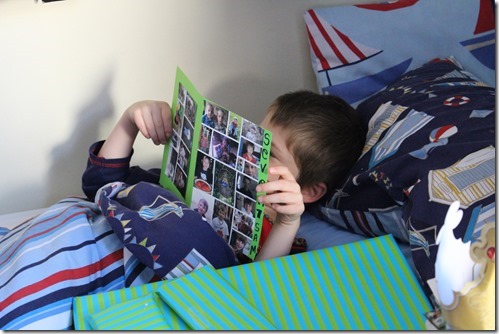 And it was worth the wait. Can you see the delight on his face when he opened the Mint Bubble chocolate?!
And then again when he realised that his real present from the entire family was the Galaxy Squad Lego set that he had his heart set on for ages.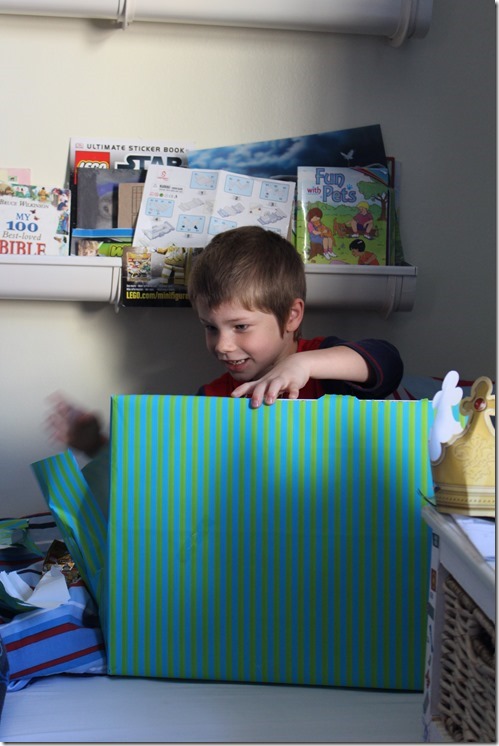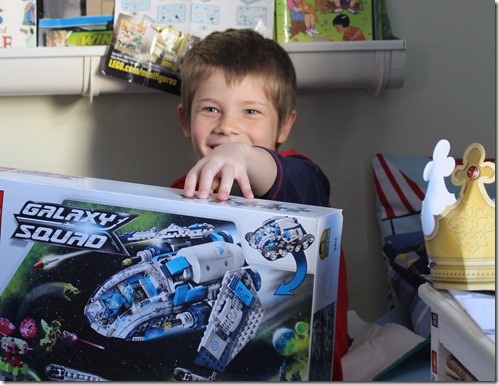 Then, while Sam and Craig went off on their Daddy date, it was time for the rest of us to prepare the house for a Minion Party. Not a single home-baked anything on this table, courtesy of the tummy bug that put paid to any grand idea of home-baked goodness (who are we kidding? I had no intention of baking anything for this party, either!)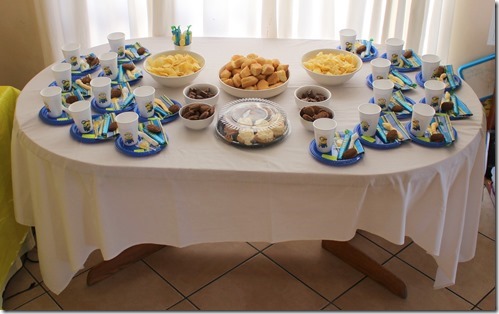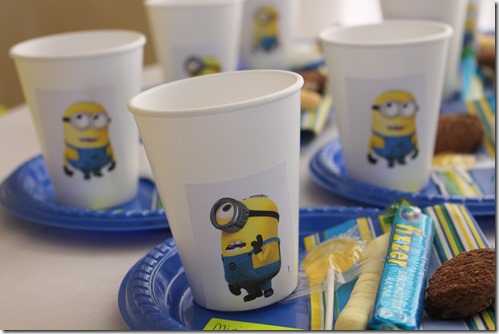 The girls did a sterling job of cutting out paper bananas – and Craig painstakingly popped Prestik (sticky putty) on each of them. Here is my gorgeous oranga-man!
Game #1? Pin the Minion eyes onto the Minion body. Oops!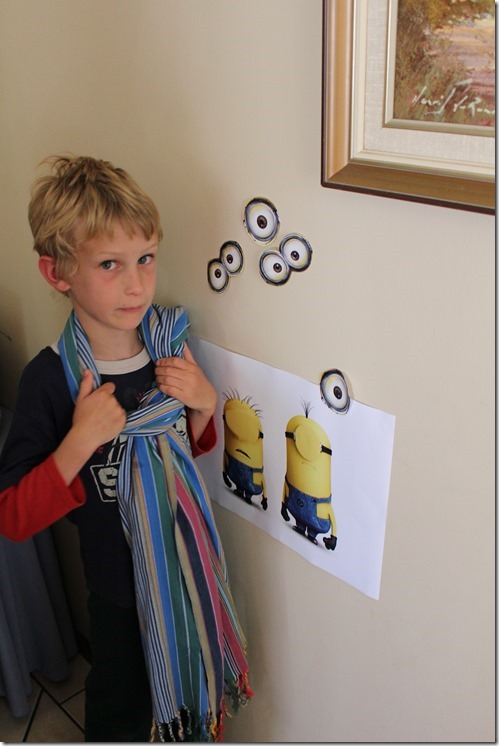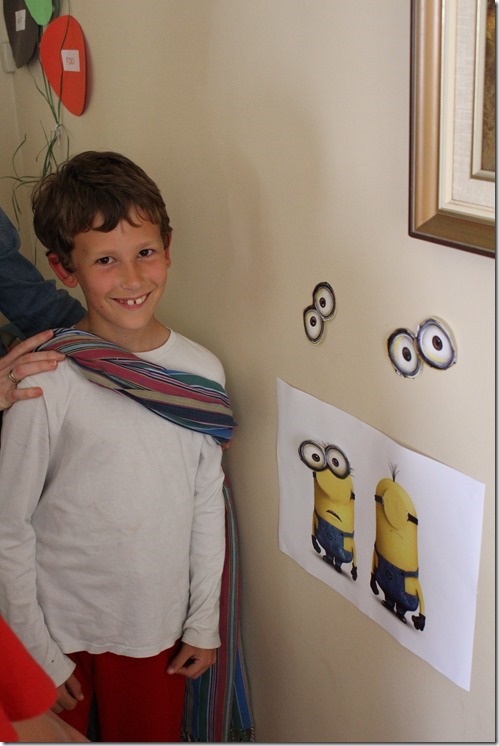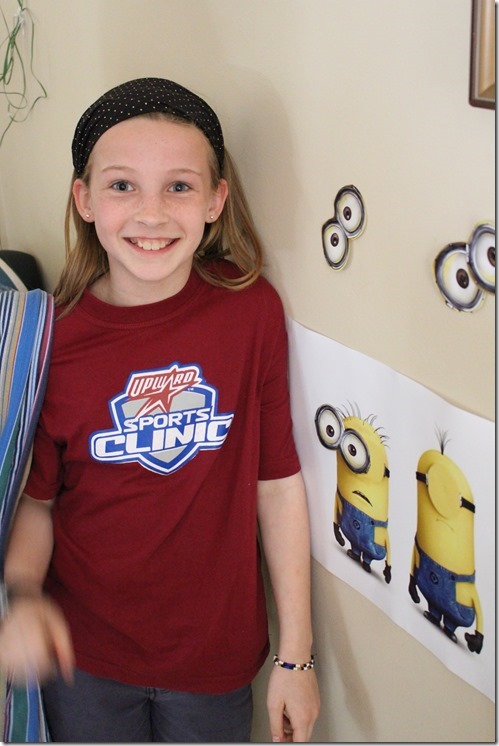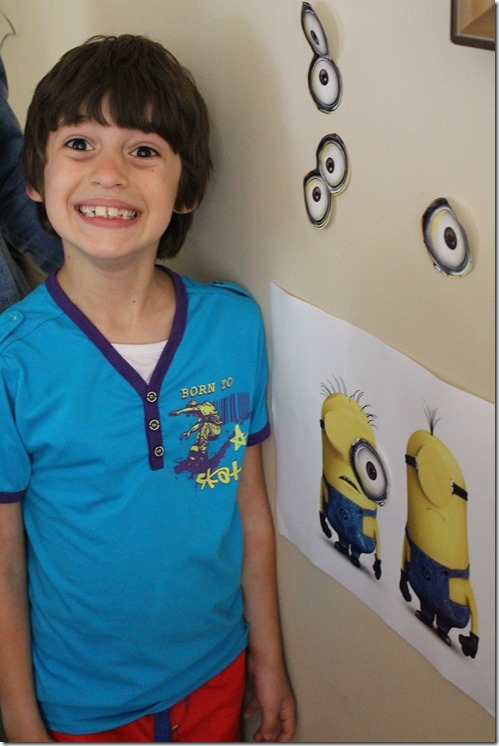 Love the faces above!
Game #2: Minion Rush! It's Sam's favourite iPad game and even though he has been banned from playing on the iPad until next year (yes, I know, rather extreme and all, but it's a followed-through-threat and that has got to count for something in the parenting books!) he still loves to watch others play it.
In the iPad game, the little minions chase up and down alleyways and over obstacles, collecting bananas along the way. So, I gave the kids some messy fun that included some banana-collecting too.
Team #1 Eye Minion and Team #2 Eye Minion all ready to start!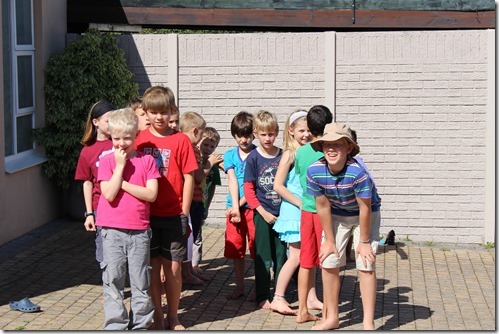 Obstacle #1 – dig in the ewwy-gooey jelly (jello, for my US friends!) for a hard-boiled sweet. The ones who scored a banana flavoured sweet scored some extra points for their team…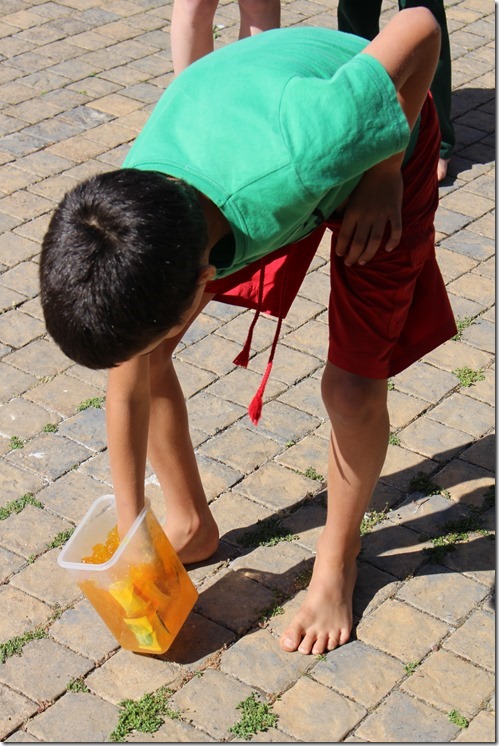 Step two – fish out a raisin from the plate of flour using just your mouth and spit it out into the cup. Since we have recently had that dreaded tummy bug experience, I made sure that each kid had their own paper plate of flour and raisins so that there was no chance of passing on the germs in this game.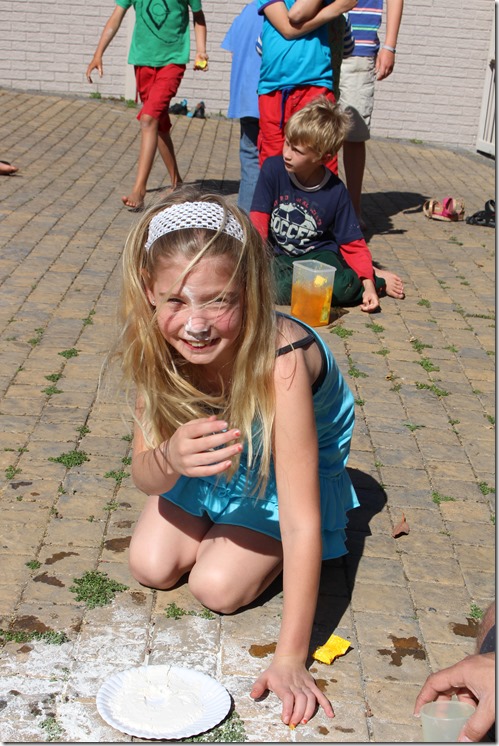 Step three – select a banana from this bowl and peel it …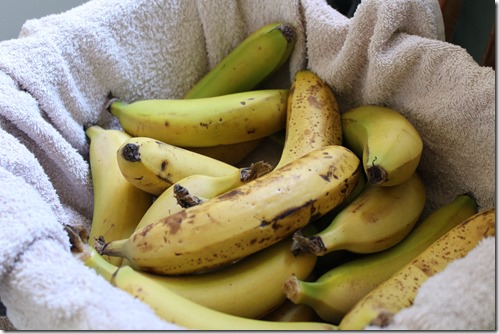 … with your TOES!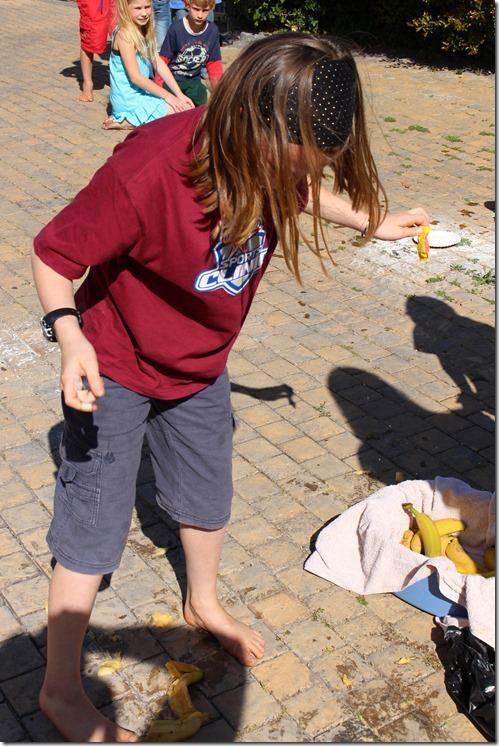 Ewwww!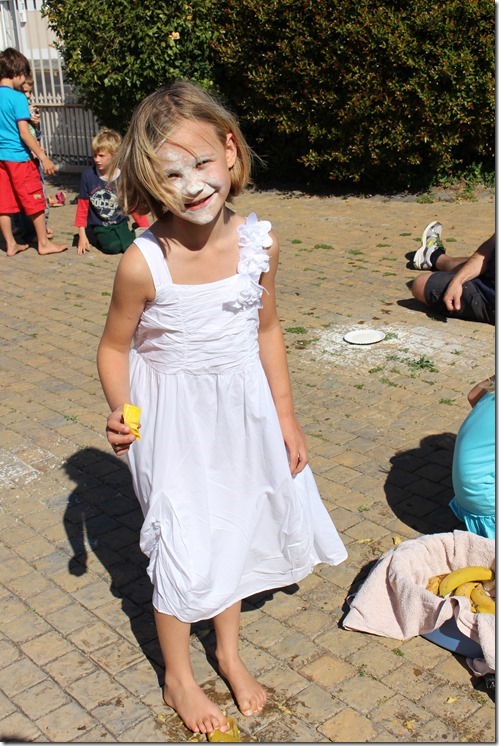 When all three tasks are complete, it's time to grab a paper banana as your score and stick it to the whiteboard!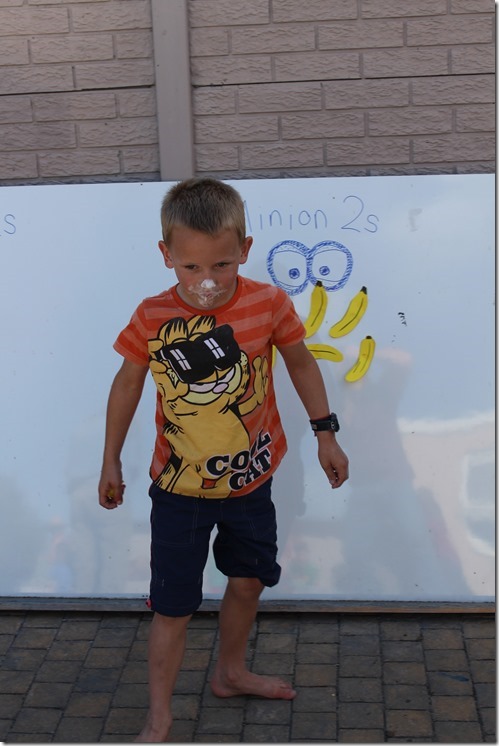 Go Minions!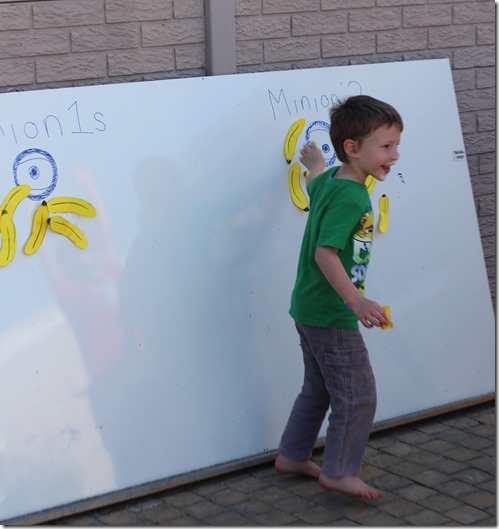 Sam wasn't too sure about this game!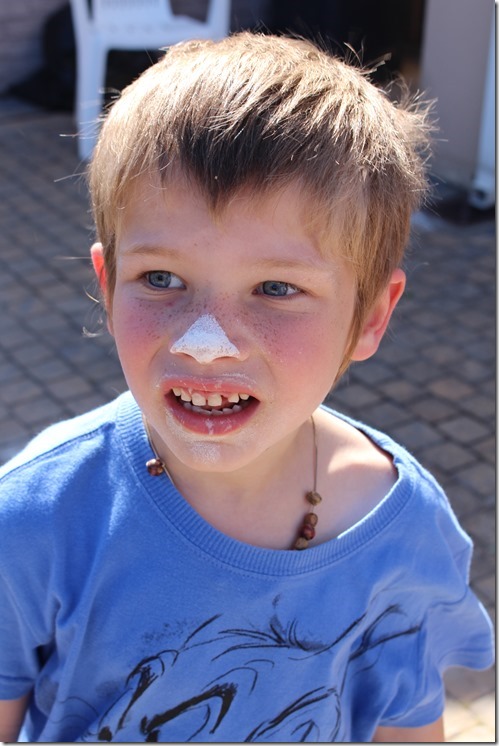 Game #3 – after some scoffing of food and drinks, the kids enjoyed a much more sedate game: Minion Quiz!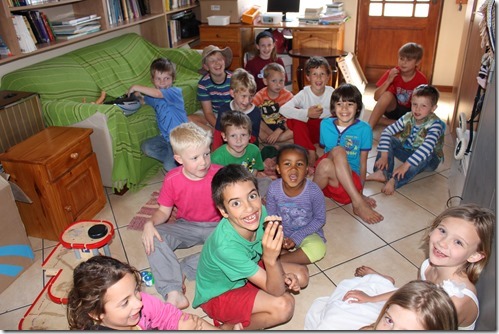 Craig put together a great quiz which the kids had a blast trying to answer…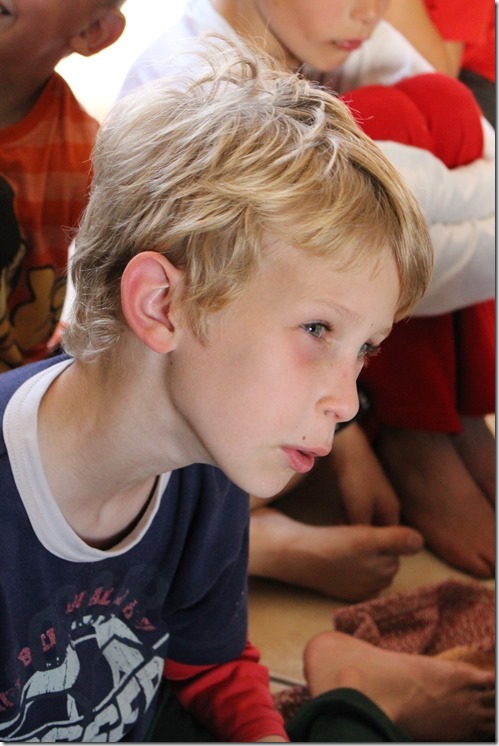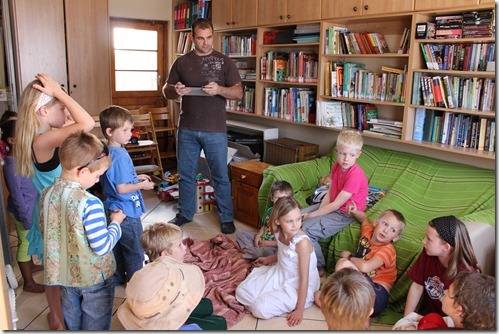 Then, it was cake time. Craig made ice-cream cupcakes which required some quick assembly – so he got some helping hands from some dads. Thanks G and S!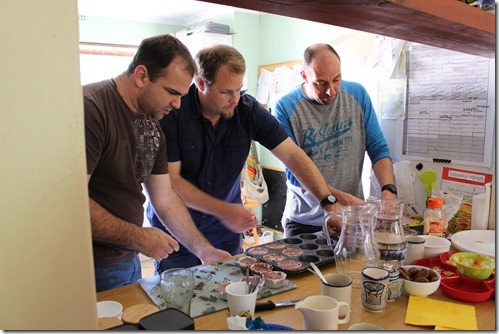 Minion Men!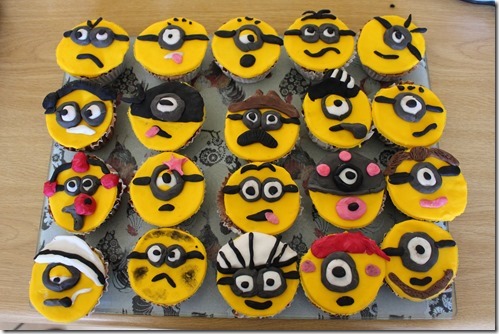 The wind wouldn't let us get those candles going and the sun wouldn't allow time before the ice-cream melted. So we ended up singing sans candles.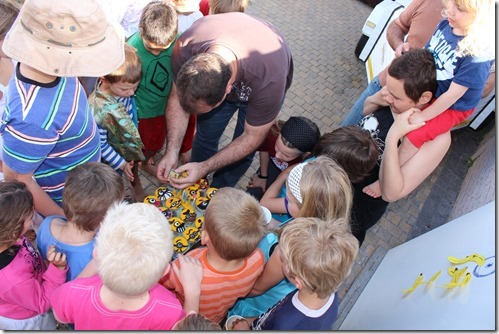 Not that Sam was too worried – delighted face!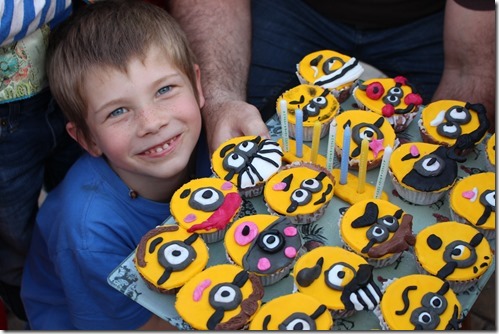 Yum yum! And what a mess!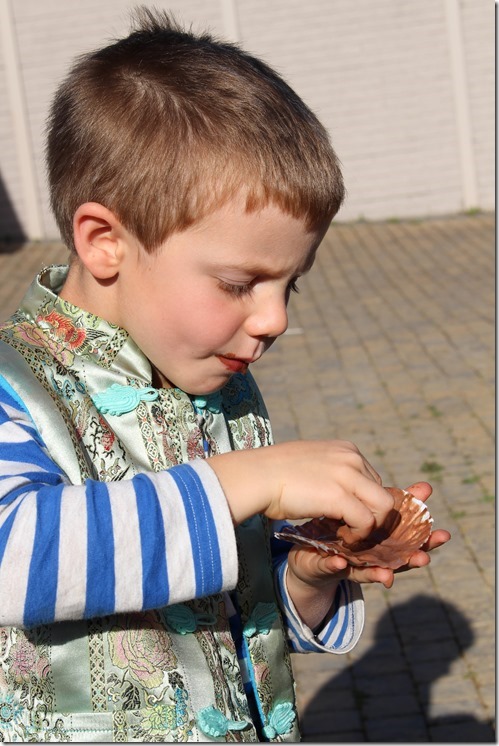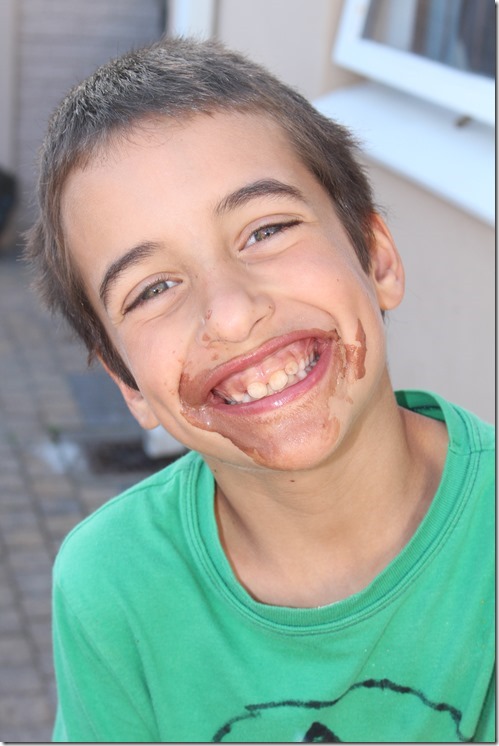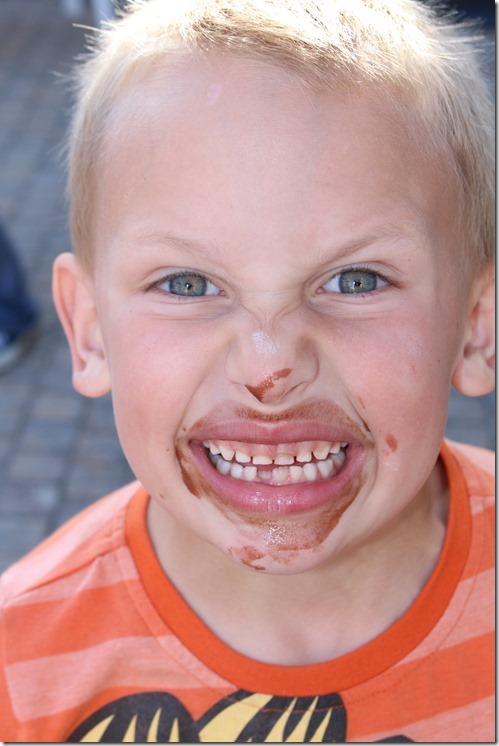 Eventually, after everyone had left and we did the big clean-up and bath thing, Sam got to open his pressies. Can you see how excited he is about the Lego??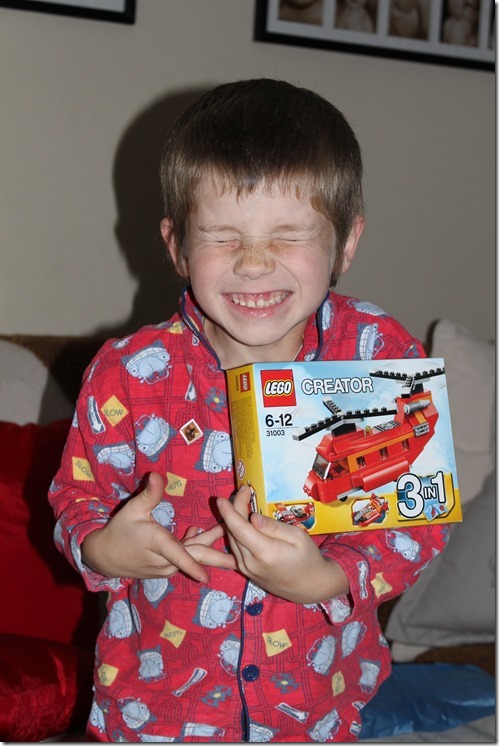 He got some sweet gifts, but this tag has got to be my favourite – what a great Minion!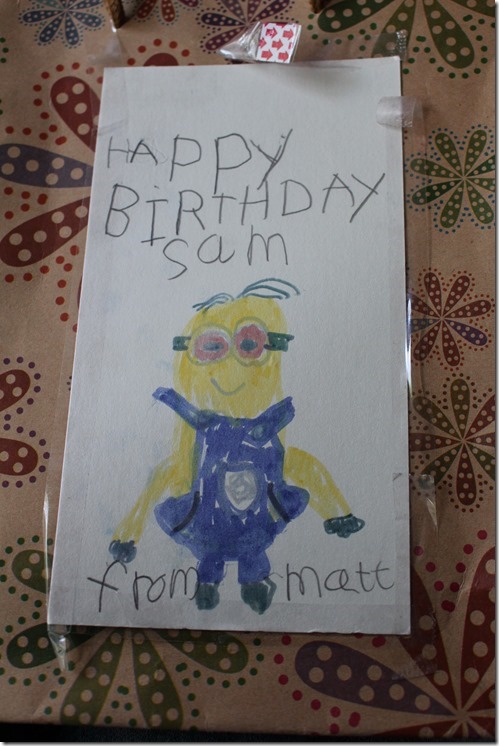 That day also happened to be my good friend, Hayley's birthday. And Scott had organised a surprise dinner for her. Well, Hayley sniffs a surprise from a mile away and so she wasn't too surprised. It was a lovely evening, anyway! My tummy handled half a delicious cheese-free pizza and my energy levels were just high enough to enjoy some good conversation.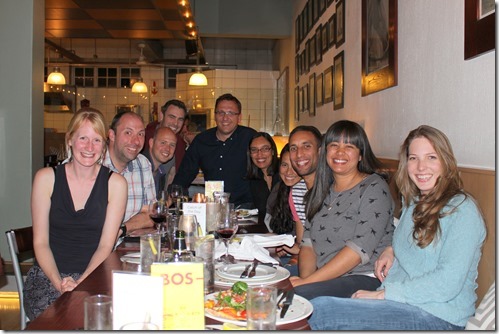 Since we couldn't do Sam's birthday dinner on Saturday night, we postponed it to Monday night. Well, that would've been the case, had not Craig succumbed to the tummy bug too. As I write this, the kids are in bed, Craig's fast asleep and Sam's birthday dinner has been postponed to a date later in the week when all family members are well and able. I'm praying that no one else succumbs! So far, it's Tummy Bug: 4 and Hayes family: 2, but that could change at any time!
And that, folks, wraps up Sam's 7th Birthday Celebrations. And all Hayes kids' birthday celebrations until June 2014!