With every birthday that passes, I feel a sense of awe at the passage of time and the effect it has on the growth of my family, our relationships and the world around us.  But this birthday has taken that to a new level. In preparation for this special birthday – the birth of a teenager – I've spent a fair bit of time looking back over photos of Kiera's past 13 years.  Each and every one has me catching my breath. They're captured moments that I remember with such clarity that it is as if I am in them still. How can it be that it's not just minutes ago, but years? Years and years?  And how will I feel in another 13 years? Or 30?  These memories have stirred up such mixed emotions – joyful memories emerged in a pool of sadness that I cannot revisit those moments in actuality, ever. And then, there's that number … 13.  In one sense it's just another year in the life of a person. But, in another, it symbolises a shift in the journey of life. Which is why this year we've chosen to do a few things to highlight this time – starting with a special dinner with just Mom, Dad and Kiera, and a gift of a very special ring and some letters. But more on that in another post.
For this post, I want to focus on Kiera.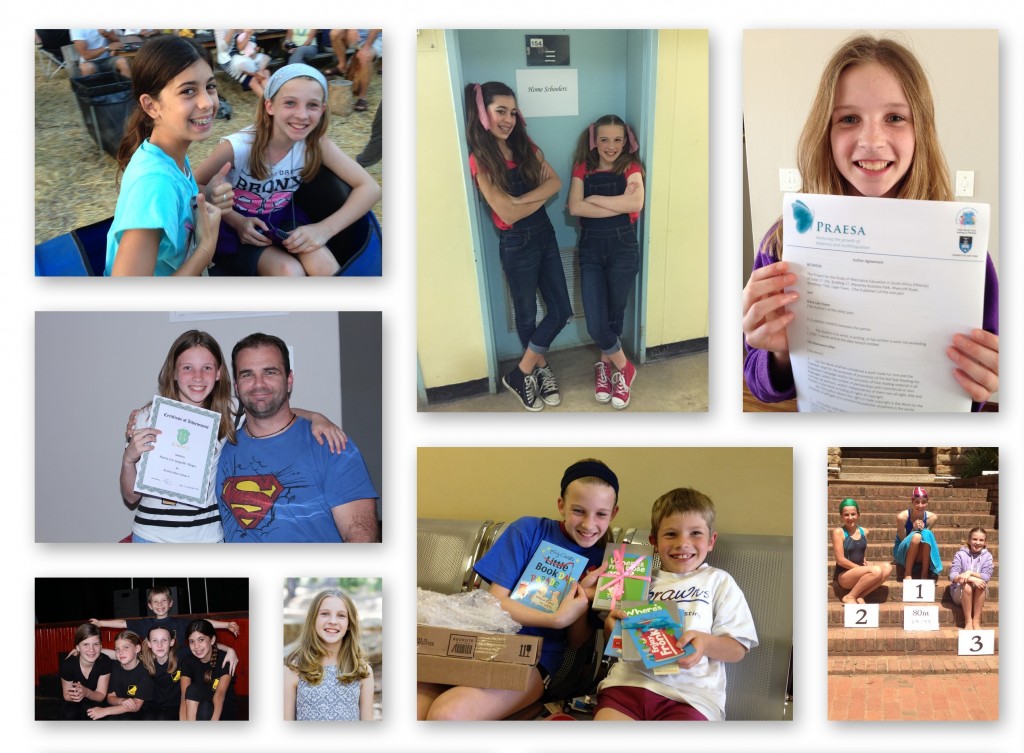 Like past posts, we like to record the highlights of the year – the fun times, the achievements, the joys, the celebrations. And this year has been full of them…  Writing numerous stories, plays, screenplays and poems. Reading up a storm. Top marks for drama exams. High honours in her drama eisteddfod.  Joining her sister's dancing classes and thriving after just a few lessons. Making the Western Cape team for gymnastics for the fourth year running. Writing and publishing more short stories for Nali'bali. Getting the lead role in her drama studio's year end play. Fulfilling her dream of being on the Artscape stage by performing a musical number with her best friend at the Artscape Arena for the Schools' Arts festival and been selected out of 90 acts to be one of the 12 finalists to perform in the Gala event for the mayor of our city and other dignitaries.  They're exciting highlights in her life, for sure.  But most celebrated, for me, are the heart moments that reflect a child who is choosing to think along the lines of What Would Jesus Do?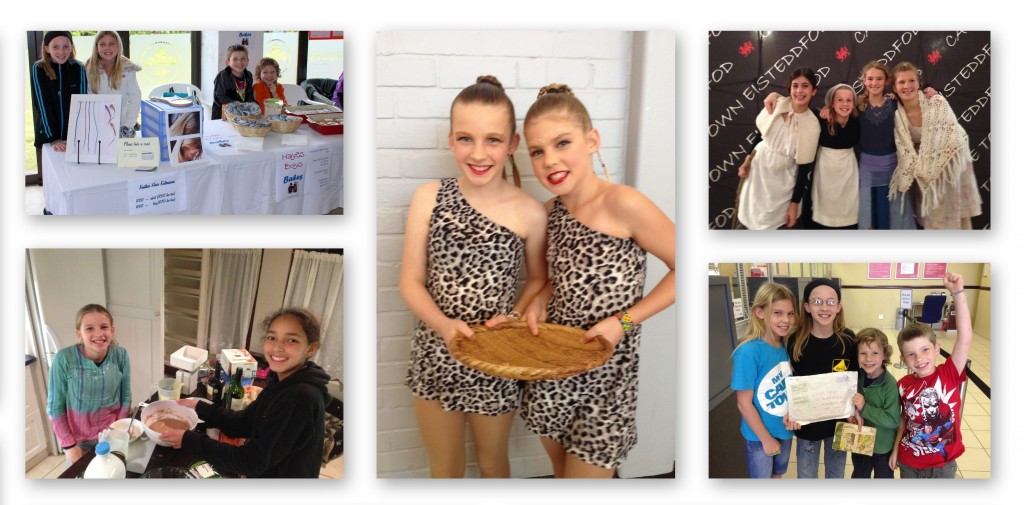 This has been a watershed year in many ways. There have been so many little and large upheavals in Kiera's life – disappointments mixed in with great joys, yet every single time, I've watched a young person grapple with adult-sized emotions and reasoning and come out the other end with an attitude of selflessness, kindness, gratitude and humility. Of course, she is by no means perfect, as is the case with us all. There's hardheadedness, boisterousness, and outspokenness that can trip her up, yet, while she grapples with these personality traits that often don't lend themselves to the attitudes just mentioned, I stand in awe at the work the Holy Spirit is doing in her life. Recently, as part of helping her sort through a friendship issue, she gave me her diary to read. A diary of a 12-year-old girl. Ever read one of those? Remember them? I have and I do. Because, it wasn't that long ago that I was writing my own diary entries at the age of 12. They were all boys, friends, and good doses of selfishness and self-absorption on my part. Yet, in the pages of Kiera's diary, I saw honest struggles penned as her heart and mind dealt with the bigger picture. Just about every moment of hurt described ended with serious honest self-reflection and a determination to live with grace, forgiveness, and humility.  I found myself humbled and discipled by my daughter's words, as I reflected on my own sinful heart over the matter.
There have been many moments like these in the past year, where her actions have stood as an example to me and those around her.  There have been the expected disappointments, like not being good enough to sing solo for the church, handled with grace and joy for her friend who was awarded the solo.  And then there have been the unexpected disappointments, like the time the low results for her gymnastics floor routine had her coach furious with the decision and actively questioning the judge about the huge disparity in results. Even though it cost her a podium spot, and even though she had to bite back tears of disappointment, she chose to honour the judge with her words: "when all's said and done, it's the judge's decision and it's not the end of the world. I had fun and enjoyed being with Dad on the trip there and back."  Again, an attitude I wish I could wear as easily.
And then there have been the joyful moments.  When she and a friend got to perform a musical theatre number at the Artscape last week, her joy and excitement bubbled over as she thanked the staff, the stagehands and just about everyone else involved.  And, not too long ago, she got a lead role in her drama studio's 2015 year-end performance of The Silver Chair. Her joy was tangible, even across the ocean in Australia where I happened to be when it was all announced. Yet, within seconds of hearing her joy, I also heard her deep and great concern for her best friend who had also coveted the role and who would be very disappointed. Her tears that week were for her friend's feelings. My tears at that age?  They would've been simply because I couldn't enjoy my "win" to the full extent.
Yes, she has taught us much. And continues to do so. And I am grateful.  Grateful that lessons I've only learned (and am learning) later in life, she is learning now. Grateful that in the tough times, she doesn't stagnate in her disappointment or in self-pity, but climbs out of muck and chooses to be positive. Grateful that she is honest and realistic about her own personal failings, but at the same time not satisfied with settling with the traits she views as unhelpful. And grateful that I get to see and be a part of the process. Just this past weekend, I saw her actively at work on an area where she has struggled in the past.  Being the natural (boisterous, yes) leader that she is, it's easy to take charge. But during team games at her birthday party, I watched her lead with such patience and inclusion, making sure that each member got to contribute and feel a part of the team.  They did not win, but she was beaming with the enjoyment of the experience.  And I was beaming that she managed to reign in the competitive spirit enough to allow the others to participate equally in the game.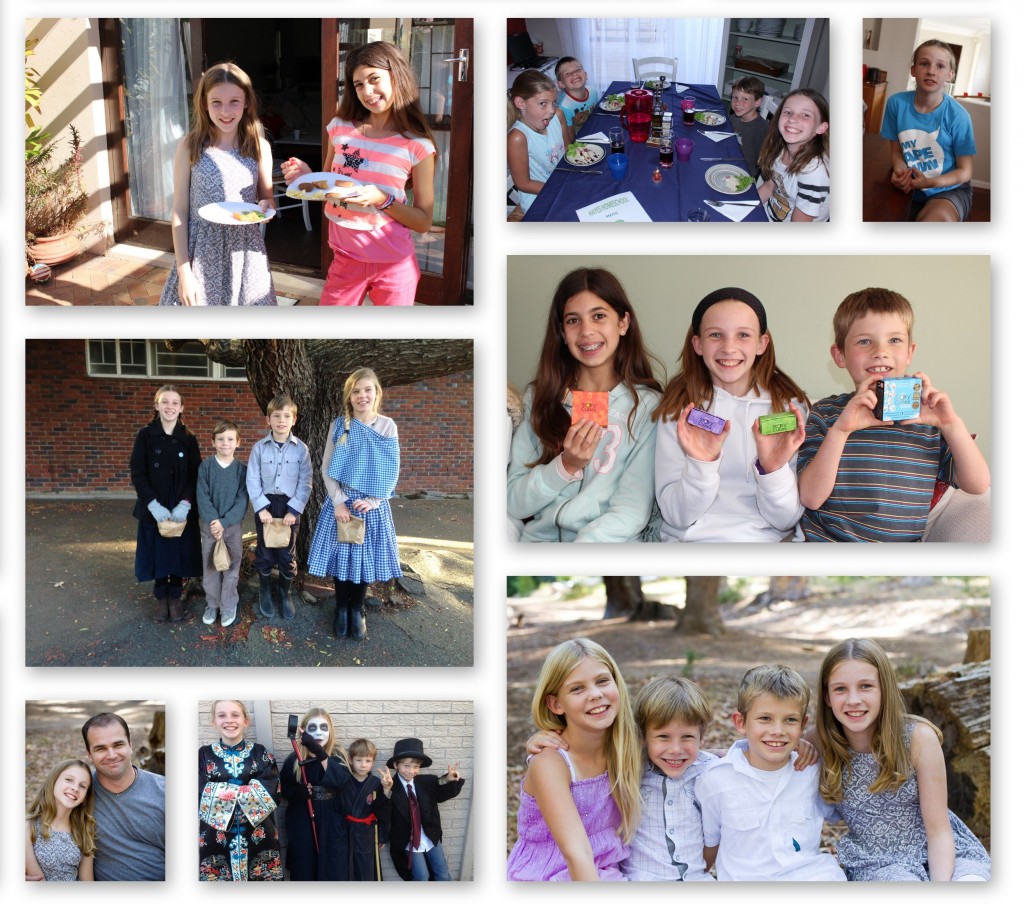 Not too long ago, Kiera pegged herself as an optimistic realist, and I think she's pretty much spot on. She shoots for the top, even if she does not have expectations of reaching it.  I reckon we're similar in that way.  It's a useful attribute to have and considering all the failings I struggle with, I am grateful this is not one of them… and I'm grateful that I could pass on (at least something in the mix of outspoken and boisterous character traits) that is useful and good! It's helped her prepare for potential disappointments, and it's given her a healthy dose of realism when unexpected joy comes her way.
But most of all, it's the work of the Lord Jesus in her life that has shaped her.  It's that which matters most. And it's that for which I am most grateful. I have oft said, here and elsewhere, that my prayer as a parent is that the Lord will bring our children to love and serve Him because of and despite of our parenting.  "Despite" because I know that we fail every single day and ultimately it is not our parenting that saves a child, but the choice of the Lord God Himself.  And "because" so that I will be reminded to honour God by choosing to raise our children in His ways, despite the fact that, while we shoot for doing the best job, we will fail time and again. Another prayer I've prayed is to be reminded in those tough parenting moments that it's less about changing the child's behaviour in the moment and more about a sanctifying opportunity for myself!  In other words, an opportunity for me to practise being godly.  But, the prayer I've never really thought to include, with any kind of regularity, has been the one that stands out the most: that the Lord would use our children to teach us and shape us as He raises them to love and honour Him. In the last 13 years of being a parent, I believe that prayer has been the one answered more often than not.  And I suspect it will be the one to be answered most often for a good many more years to come.  But, always, always, I will continue to pray that Jesus will be her #1 and that the verse we've chosen for her this 13th birthday will be one close to her heart for now and ever:
Romans 12: 1- 2 
Therefore, I urge you, brothers and sisters, in view of God's mercy, to offer your bodies as a living sacrifice, holy and pleasing to God—this is your true and proper worship. Do not conform to the pattern of this world, but be transformed by the renewing of your mind. Then you will be able to test and approve what God's will is—his good, pleasing and perfect will.
And, finally, to Kiera, by the time you are reading this, you will have received your special letters from Dad and I, and the ring that we hope will be as special to you as it is to us. You will know that this blog entry, and all the entries before, reflect our hearts and our joy in you and our gratitude to God for giving you to us. As we have said before and say again now, we love you so very much and we are committed to walking this journey with you, as your parents and family-in-Christ, as you stride towards independence and responsibility as the adult you are becoming. Let's keep Jesus our number 1 and our relationships honest, open and full in Him. Love you!
Love Mom and Dad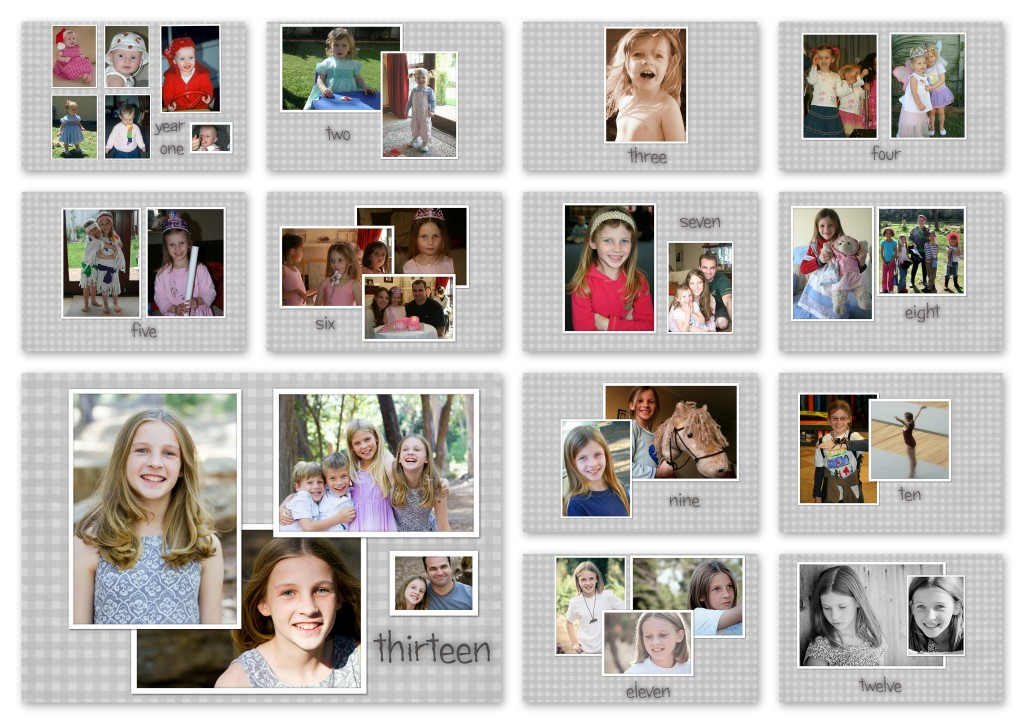 (and for memories' sake – click here for a photo-only post on Kiera: ages 0 through to 13)