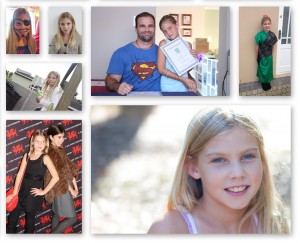 I don't even know how to begin this post. It's only been a year since I last wrote about my sweet Katie, but in one year I've seen such incredible growth. Last year she was 10 and a kid. This year she's 11 and glimpses of the woman she is becoming flickers into life with surprising regularity. And every time it does, I'm totally overwhelmed with unexpected emotion.
It's when I see her in the kitchen, ably handling pots and pans like someone twice her age. It's when I see her writing and reading with levels of enthusiasm I've never even been able to coax out of her for the first 10 years of her life. It's the sudden leap into confidence that I see in her singing, dancing, writing, reading, drawing, designing, living and loving.  It's when she prays and asks God to help her in a certain area of her life. It's when she talks through her thought processes with me and suddenly I see a child who recognises the complexity of her own emotions, can articulate them rationally and sees the futility of childish ways, choosing to aim for mature responses instead. Each time, I find myself catching my breath – these holographic moments where the young girl before my eyes reflects a beautiful woman I will one day meet in her entirety.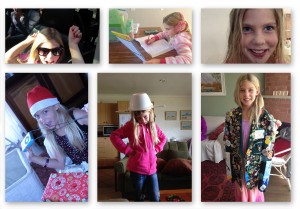 Yet, even then, the young girl, Katie, is ever present – dancing and singing around the kitchen, spending hours watching make up tutorials and cooking shows, and dreaming up innovations of all kinds. Playing with her siblings and friends, tearing up the garden sword-fighting and karate-chopping, dressing up and down, singing aplenty and enjoying life with a vitality that is often most obvious in the young. And then there's that tussle between girl and teenager – the confidence that comes with age and self-control crashes head on with the ups and downs of hormones. But, despite that, despite the craziness that emotional rollercoasters send her on, there is an unexpected rationality that shines through. The "I feel like this. It's awful. I hate feeling all over the place like this. I know that I'm overreacting. I'm sorry that I'm freaking out and making it hard on everyone else. Please help me." When did that happen? When did my tantrumming toddler turn into this tween who struggles just as much now as she did then, but today articulates with sense?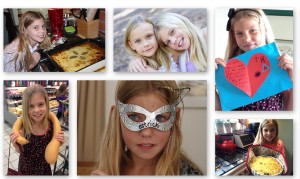 It's been so rewarding to watch this sweet child of mine grow into who she is becoming. But mostly, it's been so rewarding being with who she is in the moment. The sunny, carefree, resilient, forgiving, bouncy, loving, warm, beautiful, compassionate girl who lives to love and loves to live. Thank you, Lord, for our precious girl. Thank you for her love. And thank you for your love in blessing us with the gift of children – today, especially, our newly-minted 11-year-old girl, Katie.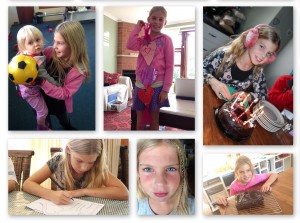 And to our precious, precious Katie – Happy 11th Birthday! I hope it's a wonderful, beautiful stunning birthday marked by happy memories and a deep love for Jesus!