What do you get when you group a roaring fire, stormy weather, a bunch of pj-ed lunch bunchers and a pile of books together?  A Storyteller's Evening – that's what!

In 2010, some of the LB moms came up with the great idea to have a story evening for the kids.  As with all good things, it was worth repeating in 2011 and now in 2012.
This year we went with a Roald Dahl theme.  Another of Caren's great ideas.  The kids arrived clad in PJs and lugging fleecy blankets and their supper contributions.  While the moms laid out the feast, the littler kids enjoyed the first half of The Enormous Crocodile read by Hayley…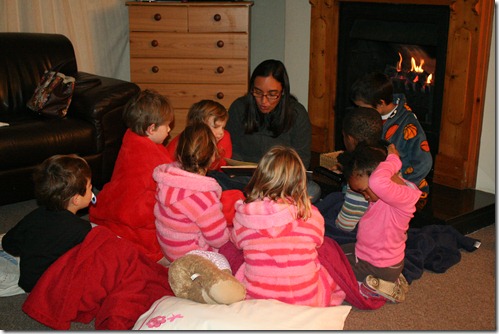 While the younger ones enjoyed hearing all about Roald Dahl himself and how he got his ideas for the characters in his stories.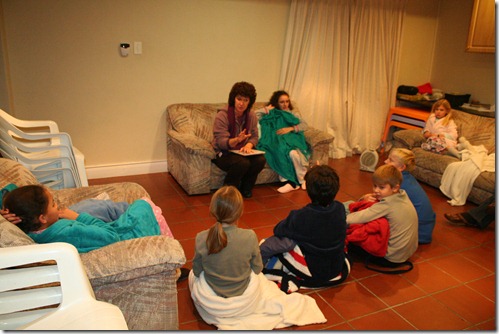 We broke for supper – yum yum.  There was some more conventional fare…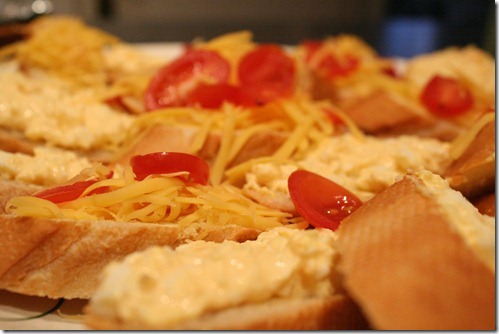 And not so conventional.  See if you can spot the Roald Dahl connections…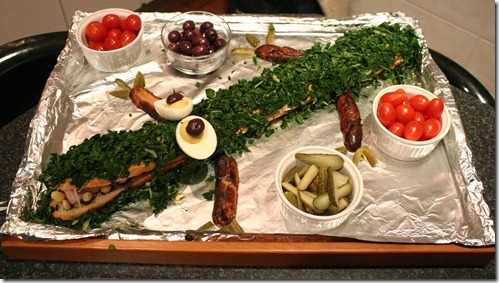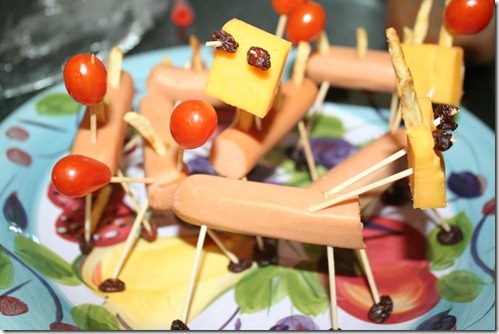 In addition to the croc and the giraffes, we had Hansel and Gretal bones (sticky wings and ribs)…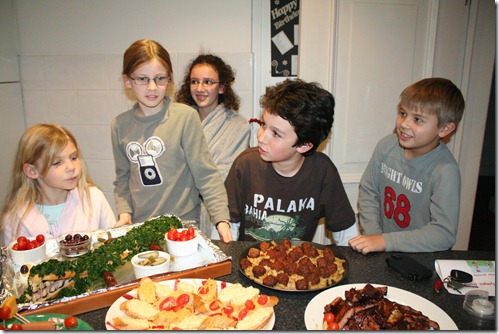 And James's Giant Peach juice – aka Frobscottle of BFG fame.  Each cup had a half-teaspoon of sugar in it, so when we poured in this juice and lemonade combination it fizzed up – much to the kids' great delight.  Unfortunately, a few of the worms in James's giant peach didn't make it – and landed up at the bottom of the juice jug.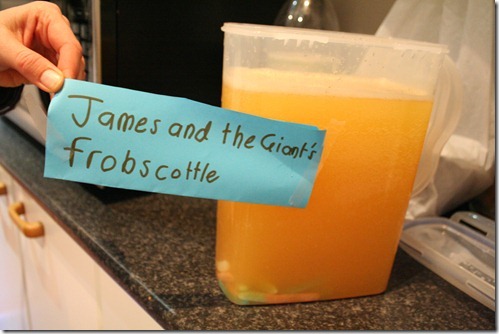 In no time, the kids were scoffing away and then coming back for seconds…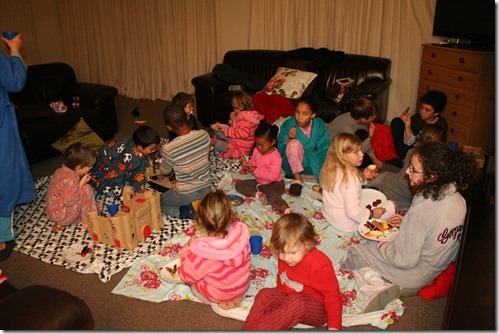 And thirds…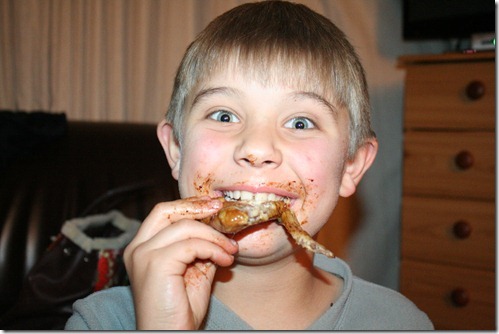 And before long it looked like locusts had passed through the kitchen.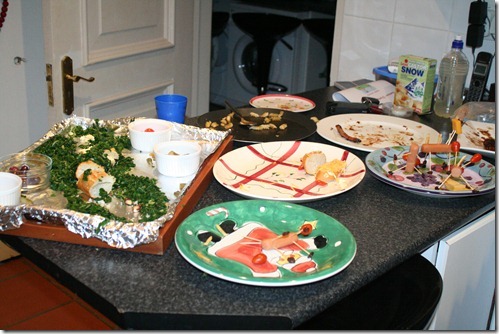 Dessert was some Snozzcumber Jelly – another BFG inspiration…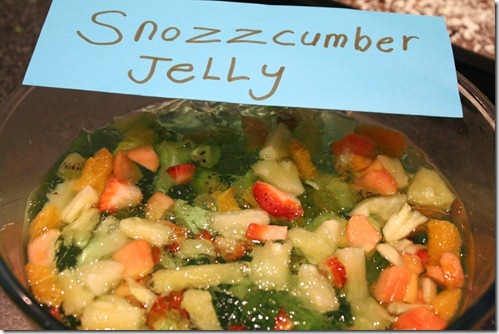 Kate made a delicious (egg-free for Ben's sake) Bruce Bogstrotter cake.  From the oohs and aahs of all the kids, it was a big hit.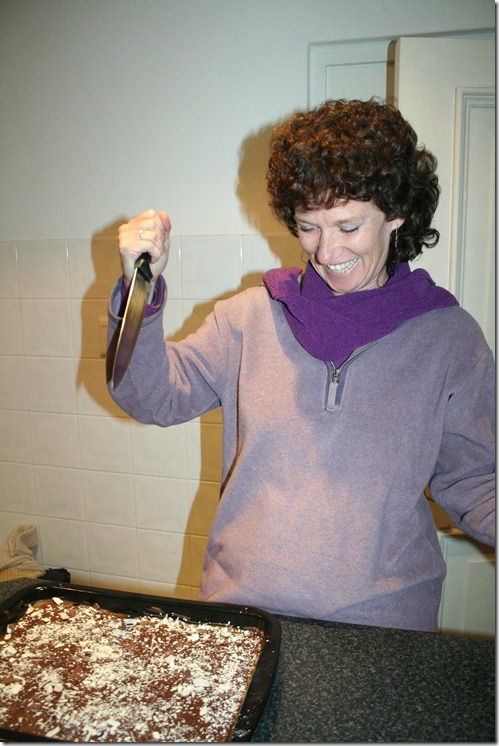 While the bigger kids enjoyed another story (Roald Dahl's Magic Finger) the littlies played and played.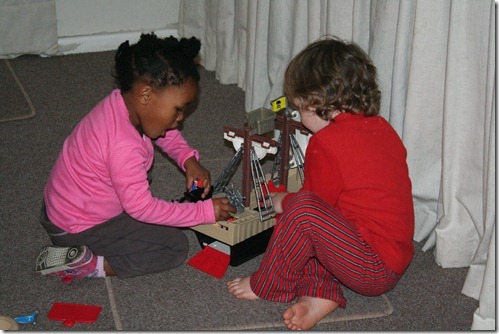 While some mommies stuck to the fire to warm their chilled bones …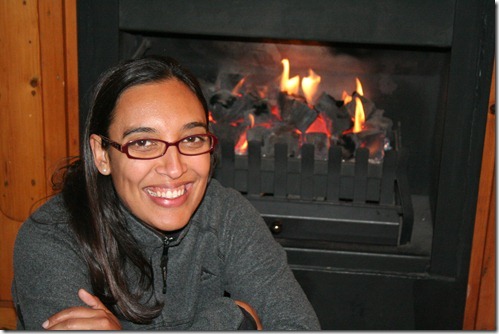 Then it was charades time – the kids had a blast being crocodiles,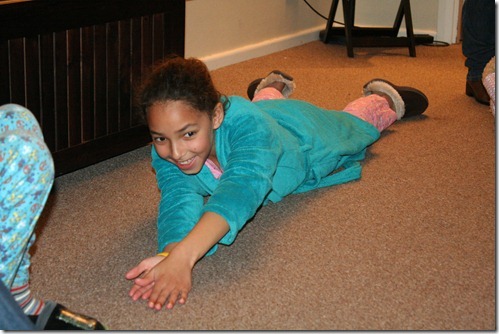 and various other book titles…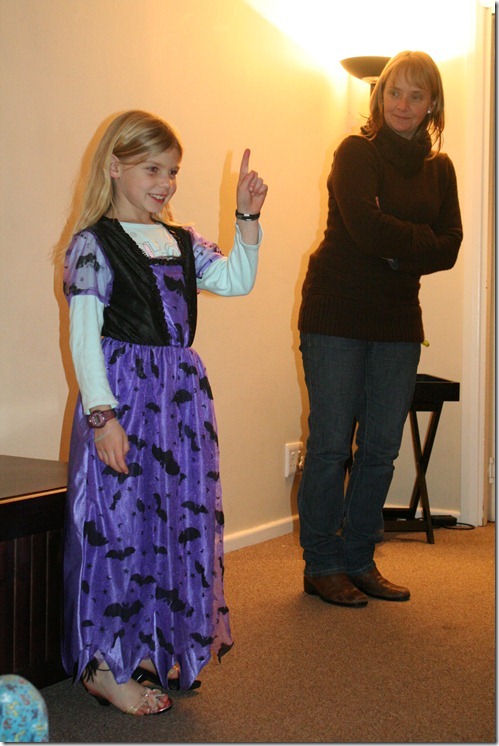 Like Jaiden's Fantastic Mr Fox…
They were just about all game for action…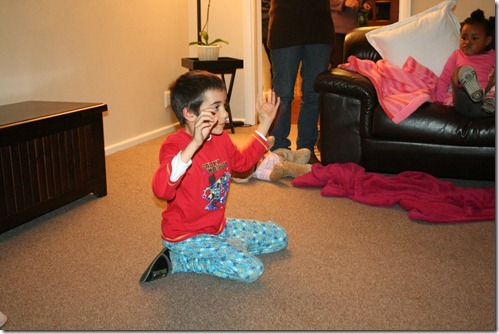 Even Mr Micah moo – who had a sudden attack of the "shy"s and needed a little coaxing from Aunty Sue…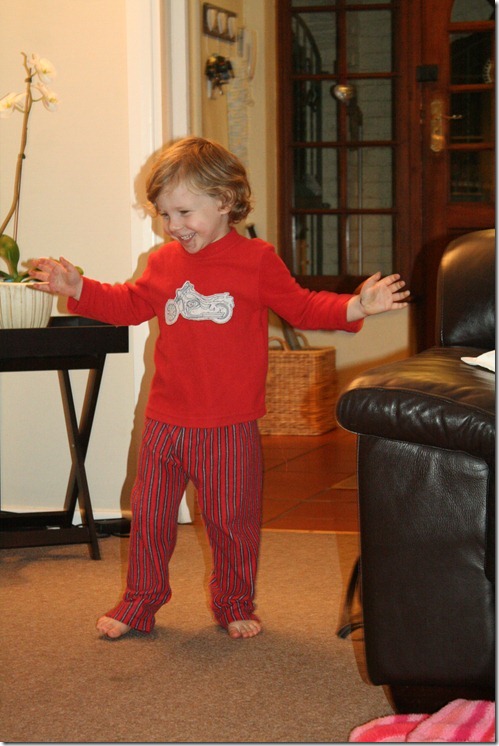 But even he got fully into it – dirty mouth and all!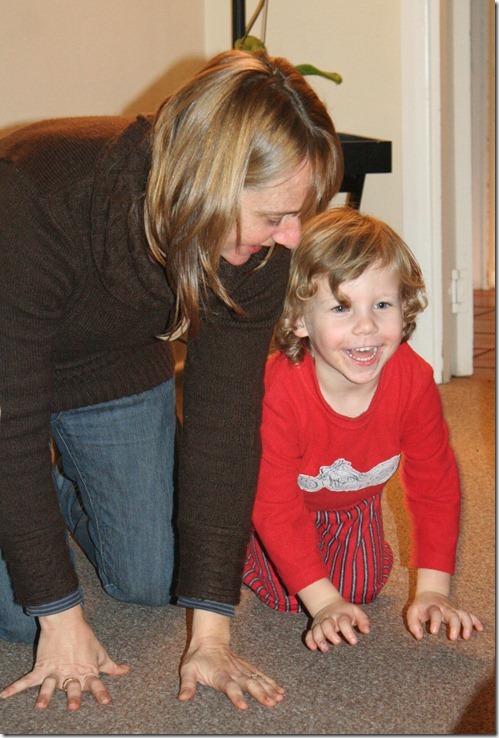 It was a lovely lovely evening.  Loud!  But lovely

Thanks LB moms for another great evening!