For 67 years, Nelson Mandela worked, fought, struggled and campaigned for the freedom of all South Africans.  Of those 67 years, 27 were spent on a prison island with virtually no contact with the outside world.
Yet, when he was finally released and he left those prison walls behind, he chose to leave all his bitterness, hatred and anger behind too.  Mandela went on to become South Africa's first democratically elected President.  And our greatest President ever. 
In light of this amazing man and leader of our country, organisers of his 90th birthday celebrations chose to make his birthday "Mandela Day" – asking South Africans and others around the world to dedicate 67 minutes of their day to do something charitable for their communities. 
While we should be charitable on a daily basis, especially in South Africa where charity is much needed, having millions of people around the world focused on one aim is heart-warming.  It's unifying.  And a wonderful tribute to the man whose name it bears.
Last year we joined the world in celebrating Mandela Day – we made cupcakes and took them to our church office to share with the staff there and we had a hot chocolate stand and gave out free hot chocolate to passers by on their way home from the office or to the trains from work. 
This year, we joined our homeschooling co-op group for a litter clean up around Kirstenhof and later did another 67 minutes handing out hot chocolate again.  Here are the pics…
Since Mandela Day fell on our usual Lunch Bunch day, it made sense to all club together for a Mandela Day project.  The easiest option was to borrow my friend, Debbie's idea – a litter pick up in the area.  So we set off for a scenic walk around Kirstenhof, thinking we'd not find too much litter since the area is quite clean.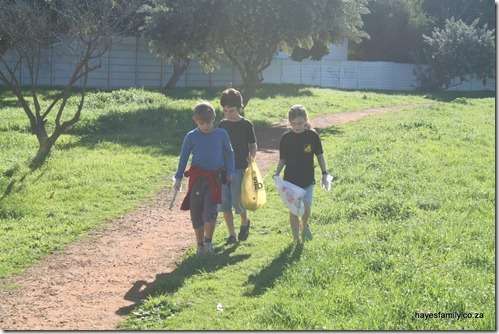 But before long we found loads of litter!  Old shoes, torn clothing, chip packets, plastic bottles and even an ancient remote control!
Kirstenhof is well looked after, especially around the wetlands with these signs here and there – a great idea for scooping up litter, doggy doo and the like.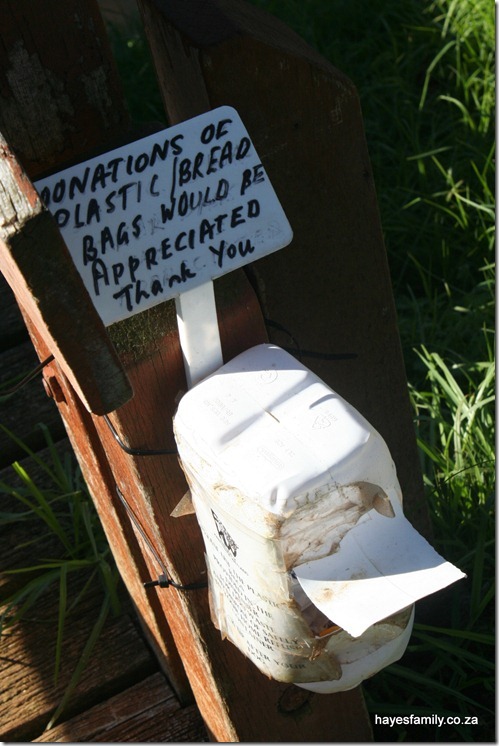 Our journey was interrupted a few times by a climb up a tree, a play in the park and so on…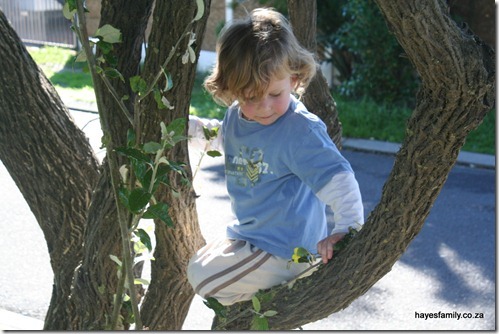 And while others eventually lost the enthusiasm and preferred the joy of running while, at least a few of the kids kept at it – hard at work.
Even tired young legs persevered, although, in Micah's case, not without much whinging!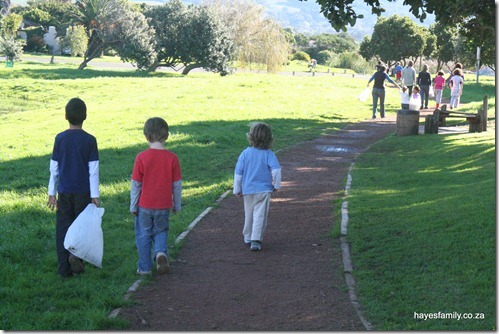 Then, in celebration of his birthday – we all enjoyed BIRTHDAY cake baked by Ms Katie.  She baked a chocolate cake on her own yesterday with about 2% interference from me (aka put on oven , put in oven, take out oven, put off oven).  It turned out rather moist and dense, but looked yummy for a first attempt!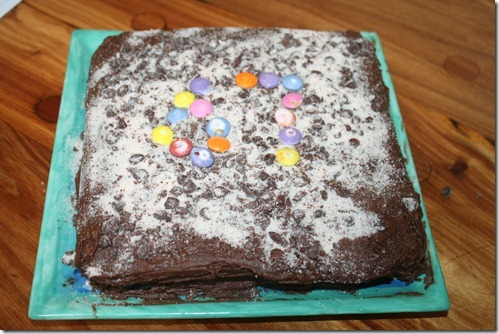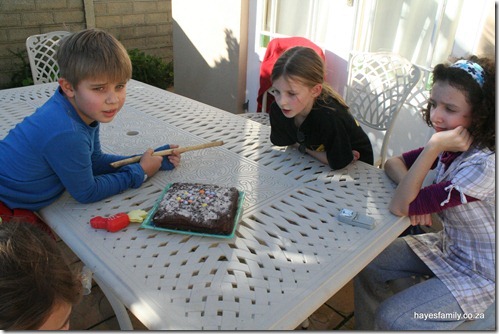 Kiera was dropped off at Drama and then we headed home to set up our Hot Choc stand.  Cynthia, our guest from Australia, took part too. 
The kids remembered the drill from the previous year – so they got right into the act.  And our wonderful neighbours joined us again this year.  Fantastic people

We had loads of passers-by but in batches, so there were longer spells of fewer people.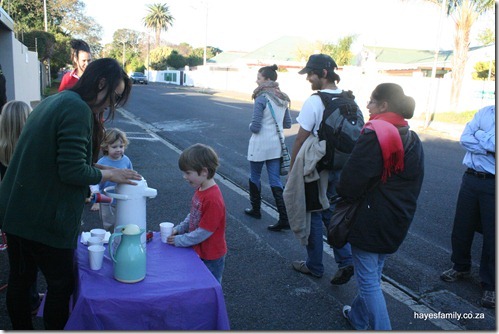 But it was comically South African – as one group stopped by, the guy across the road came along for a chat and a hot choc, and then Adrian, a man we met on Sunday, came by to pick up an old bed base we were selling.  Bernie from next door got roped into helping him while I ran between gate and kitchen organising another thermos full of hot choc.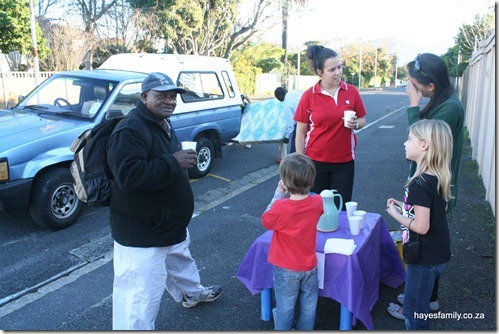 Meanwhile, the kids had loads of fun chatting to the passers-by
And drinking much of the hot chocolate themselves, ah-hem!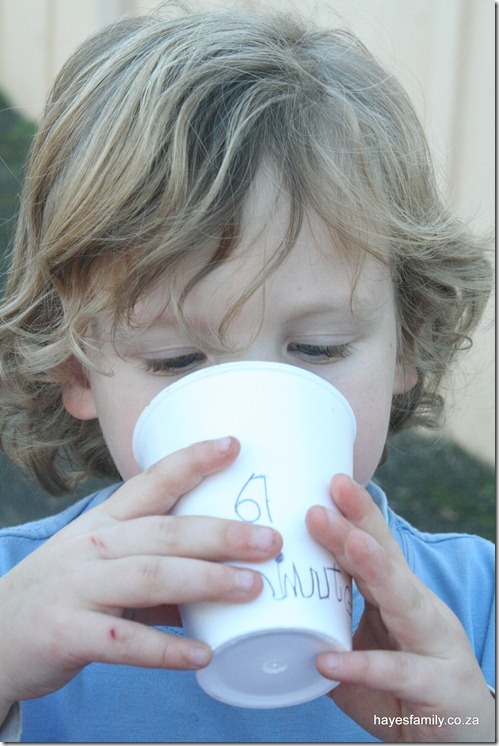 All in all, we handed out about 30-40 cups of hot chocolate and had a blast sharing with our neighbours and strangers passing by.  What a blessing to put a smile on some one's face and serve them in this fun way!