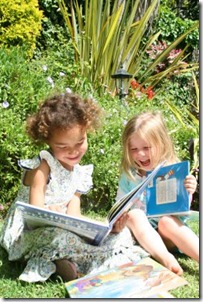 You know how some things in life are difficult to describe, but you'll instantly recognise it when you see it?  That's a little like the concept that our homeschooling experience is based on.  Living books.
Sonlight, our favoured curriculum, is built on the principles of Charlotte Mason's philosophy of education.  And central to that are living books.  But what are living books exactly and how do they form a framework for anything?
Here's where my difficulty arises – adequately describing living books is almost impossible.  I can tell you that they are books that ignite the reader with enthusiasm, interest, warmth and emotion.  I could say that they're usually written by someone who has intimate knowledge of their subject matter.  I could point out that they could be anything from prose to poetry, fiction to non-fiction – they can vary from subject matter in degrees so vast that one living book may examine the intricacies of insect life, while another living book will explode with colourful descriptions of early South African history.  I can even direct you to websites that explain with clarity what is meant by the term "living book" – like this website, for example, or over at Amblesideonline too.  And I most certainly can tell you what it's not.  It's not dull.  It's seldom a dry boring textbook or compendium of collaborated ideas.  In fact, just about every school book I ever encountered would never touch the hallowed honour of living books.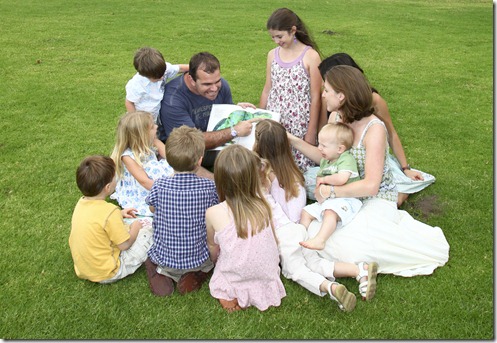 But, even armed with this information, how do you know which book on that dusty shelf is a living book?  What elevates it above others and causes it to pulse with life? 
Ah!  And here's the rub.  You don't know.  Not until you know.  Yes, a great many people have gone before us and discovered beautiful gems of living books that will probably be living books in anyone's hands.  But, when you read that book that causes you to learn with great strides of interest and enthusiasm; that ignites within your gut a delight in the words, the images, the concepts that spill from each page; that leaves you with indelible memories of not only what you learned but what you felt while you learned – then you know that you hold a living book in your hands.
Since embarking on our Living Book adventure, we've interacted with books that have brought us great joy, sadness, understanding, learning and insight.  I have watched my young children understand social concepts I only began to grapple with in high school.  I have seen them be filled with passion for the gospel and heard their heartfelt prayers for people groups across the world.  I have heard my own heart sing with joy as I watch their little minds turn over a new idea with great delight.  I have been amazed as the living book we've enjoyed didn't end at the last page, but instead continued chapter upon chapter in the interests and lives of my children – from play acting to further study to creating contraptions of their learning. 
Some of these books I've written about here on our family blog. Such as …
And the Word Came with Power – a wonderful autobiography of a young American farm girl who became a bible translator in the remote jungles of the Philippines.  It's a wonderful example of a living book impacting on not only our knowledge but our hearts too.  The beauty of this book is that it led to the girls interacting with the author herself, enabling them to find out what has transpired in the last 20 years since the book was written:  Balangao People today.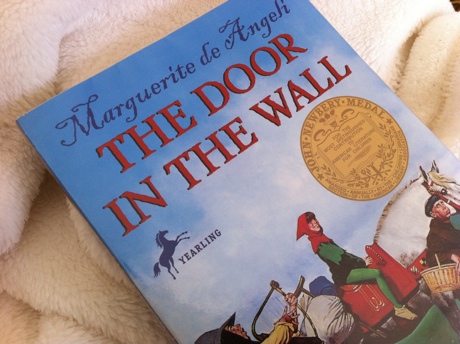 The Door in the Wall spoke directly into my eldest daughter's life experience – despite being written about a young boy during the times of knights and castles, this book impacted her in an unforgettable way. 
Follow my Leader taught us more about the facts around the life of the blind than any textbook ever could.  And shortly after reading this inspiring story, we met a blind woman by chance, with her beautiful dog Jet.  It led to a fascinating conversation – and another example of how living books continue to teach us long after the final chapter has been read.
The Apple and the Arrow was one of our first experiences of reading a true living book that I'd never have chosen myself.  Seeing how it impacted my kids when I never imagined such a book would, made me glad that I was following the Sonlight curriculum.  For, despite knowing a living book when you've read one, choosing what to read beforehand was a task I found daunting.  Sonlight took care of that fear.  With their huge selection of some of the best books I've ever encountered, we are spoiled with living books that have shaped us, grown us, taught us and educated us beyond my wildest imaginings!
But plenty of other books have broadened our learning experience too.  And I say "our", because despite the focus being on the education of my children, I too am learning, growing and delighting.  Greek Myths, A Child's History of the World, George Muller, Understood Betsy, Missionary Stories with the Millers, Grandma's Attic, Johnny Appleseed, Twenty and Ten, the 100 Dresses, Red Sails to Capri, White Stallion of Lipizza, Strawberry Girl, The Little Riders, Gladys Aylward, Tales of Robin Hood, Walk the World's Rim, The Sign of the Beaver and much much more have touched our heart and caused us to learn. 
And, with a shelf filled with yet to be read gems from our Sonlight programme for this year, we look forward to encountering many more books that will become alive in our hands, our heads and our hearts.
______________________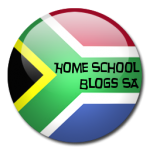 This post features in the upcoming South African Carnival of Homeschooling Bloggers April 2012 Carnival.  Feel free to pop over to Melanie's blog to read more from other homeschoolers about their favourite living books.  And feel free to share some of YOUR favourite living books too!