On Monday last week I had the absolute pleasure of looking after three sweet Newill children for a day and night.  I didn't take loads of pics, but here are a few…
Suppertime – cottage pie made by daddy..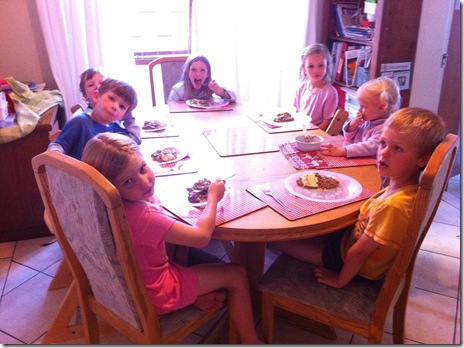 Swimming – even tho the clouds threatened rain!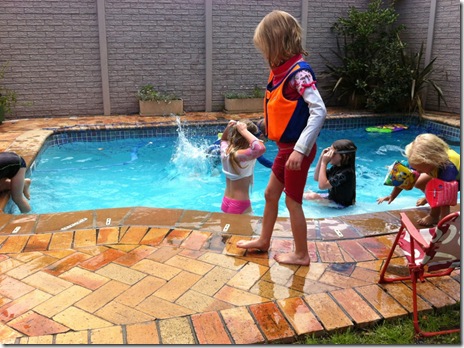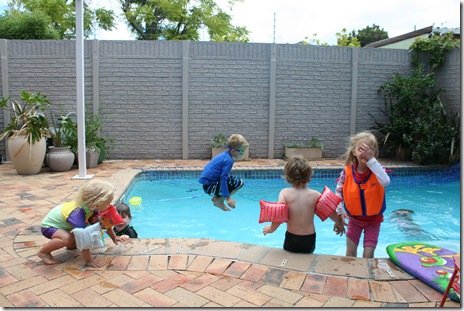 Little Emma-Kate has a shoe thing…  if she finds shoes that belong to anyone else, she puts them on.  Dad's shoes, mom's shoes, granny's shoes, build-a-bear's shoes…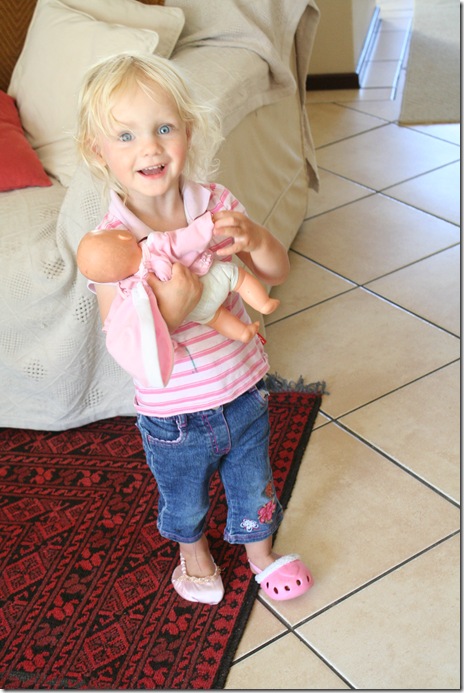 Yes, look closely – this little munchkin climbed out of her cot after her nap in order to rummage under Kiera's bed, finding her Build-a-Bear's shoes…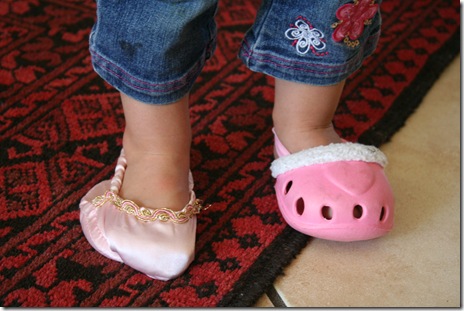 Too cute! 
I loved looking after these three – so easy, mostly compliant and sweet as anything.  The kids all got along like a house on fire and aside from one or two minor squabbles, it was peace and harmony over here!  Ah!  If only that was every day!