Intaka means "Bird" in Xhosa, so it is quite appropriate that a bird sanctuary in the middle of Cape Town is named "Intaka Island".  It really is an island, in more senses than one.  Parked in the middle of a busy office and shopping area, the 6 or so rugby fields' worth of bird sanctuary is a nature island in a sea of high rise buildings.  But it is also a beautiful, peaceful sanctuary of three main pool / pond areas for birds and other wildlife.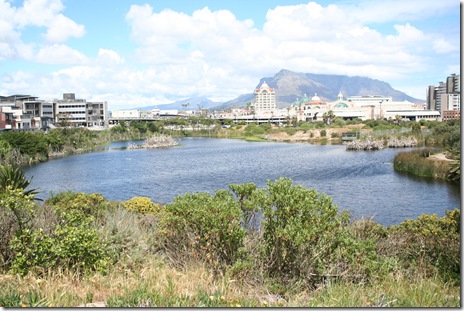 For the Lunch Bunchers it was a fantastic outing.  Especially for the keen birders amongst us, who recognised just about every bird there.  Like this Red Bishop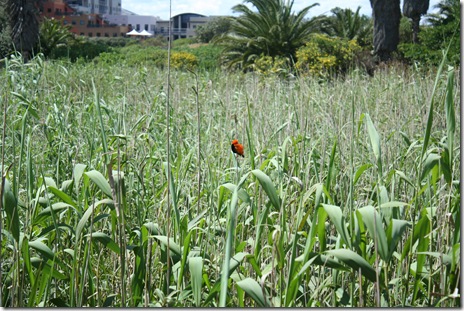 But our guide and director was able to show-and-tell stuff many of us didn't know.  Like whether this tortoise was male or female.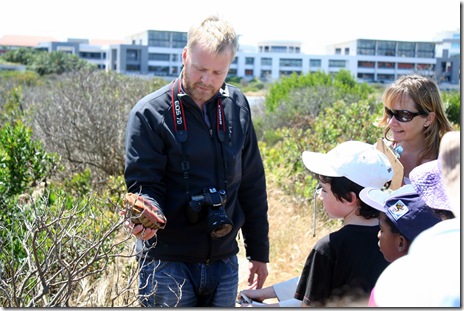 The fynbos was beautiful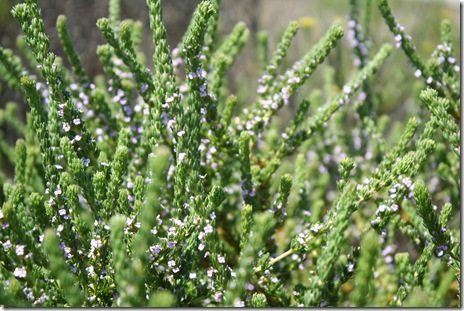 And we even got to go up close to a Malachite Kingfisher's nest in a breeding wall, especially created for them by the staff.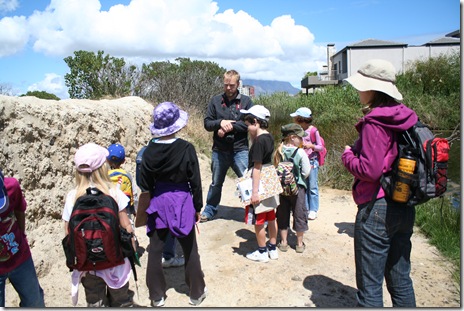 And we got to smell leaves :)  A camphor tree!  Lovely.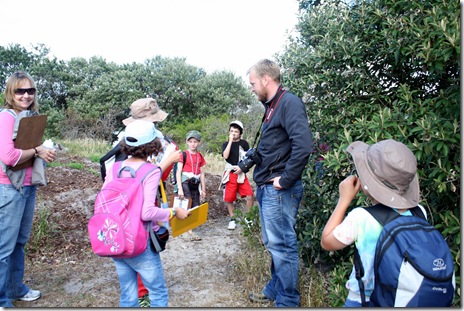 We stopped off at a hide to eat lunch and watch the birds – dozens, no HUNDREDS of Sacred Ibis come each year and take over the waters.  It's a seasonal thing – around summer time they come from the Natal region and take over this section of the sanctuary, forcing the locals to hang out somewhere else until they all head home.  Then the locals return to their homes.  Hmmm, sounds a little like the human version of the festive season here in Cape Town!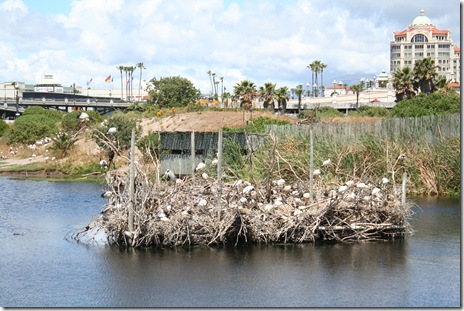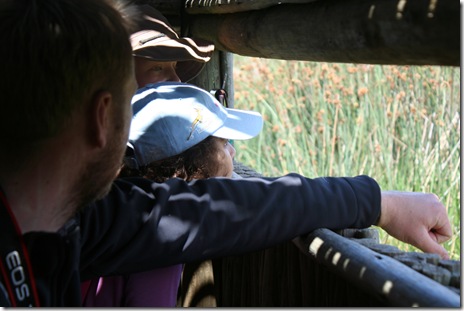 Our kids had fun counting how many of each bird and plant they could find from the list Caren made up for them.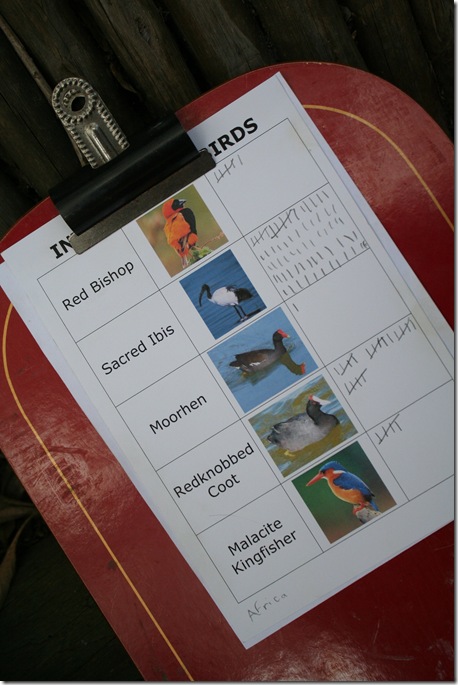 And there were certainly lots and lots of sacred ibis to count!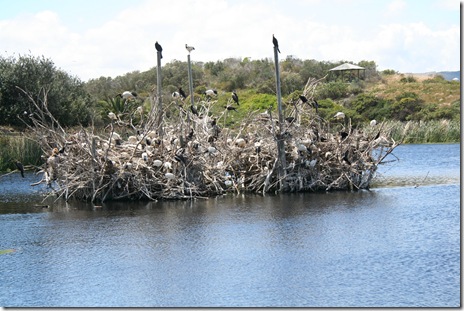 Walking back we came across this colourful dude…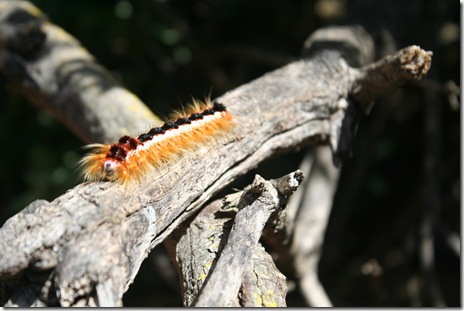 But by then the kids were interested in playing on the old trains outside…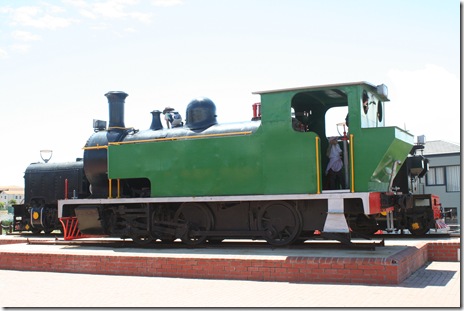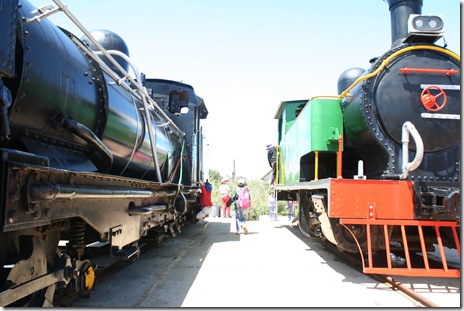 Until our boat ride that is.  A pontoon trip around the canals – from the sanctuary to the shopping centres and back again!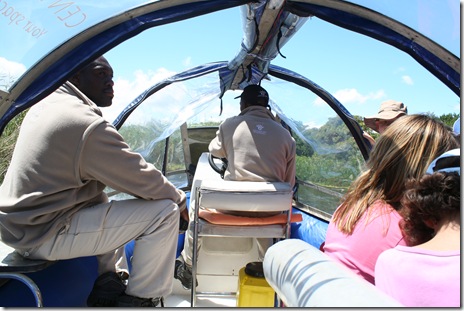 My kids exclaimed numerous times that this was their first time on a boat.  Was it?  Yip, it actually was!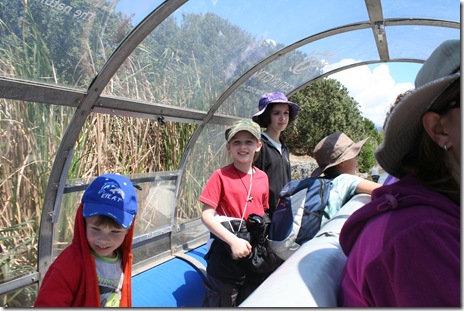 They all loved it and the steady hum of the boat didn't upset any tummies.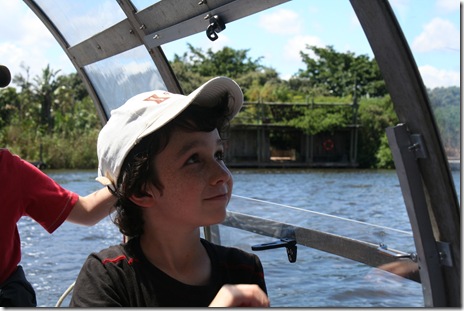 It was a lovely outing, enjoyed by all.