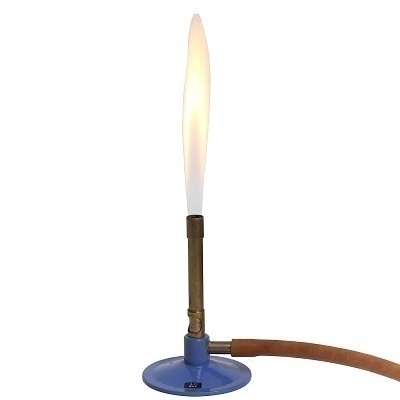 My memories of Science at school are few and far between.  I remember sparks of fascination and interest: learning the rudiments of circuitry was exciting.  But the continuous tests and escalating levels of difficulty before I had fully grasped the basics extinguished the sparks.  Experiments were exciting in theory only.  Mostly my memories are of bunson burner experiments gone awry; primary school experiments which consisted of thirty kids gathered around the front desk – at a safe distance away – watching the teacher carefully mixing chemicals; and… The Dreaded Exam Practical.  A project or two were fun, I'm sure.  But none were memorable.  While I enjoyed the natural sciences more, I felt like I was always on the cusp of "getting it" in my physical science classes just when the class moved on to the next thing.  Science was the first subject I dropped in high school.
It's not surprising, then, that no one was more surprised than I to discover when I started home schooling that … I loved Science!  And I discovered that my kids loved it.  And that we loved experiments.  That projects were self-driven and interesting.  Fun even!  That my two younger kids, now almost 3- and 5-year old, are even asking to watch our Discover and Do science DVDs over and above Thomas the Tank Engine or even our beloved Colin Buchanan.
Then I began noticing a trend – home schooling parents were saying the same thing over and over: "I never knew that I loved Science".  From forum posts to blog posts; from one friend's couch to another; from catalogue to email to home school guide – overwhelmingly, families were enjoying the sciences in a way they never had expected.  Which leaves me wondering – why?  Why did I grow to hate Science in school, but love it now?  Why do my kids love Science in a way I never did as a child?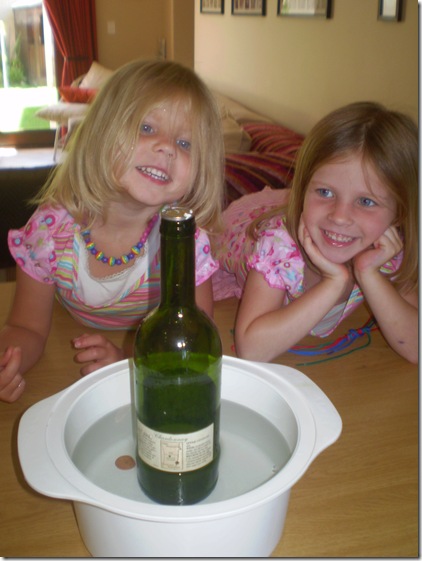 I can't speak for other families.  I can speak only for my own.  And for me.  My own schooling experience of Science was of a dry subject that never seemed relevant.  It was about writing tests and passing exams.  It meant memorising difficult concepts.  It meant sticking to the curriculum and the time table – which often meant speeding past an interesting section, or labouring through a boring one.  On the contrary, our home schooling experience has been rich and very relevant.  We've had impromptu lessons in all sorts of science related things – exciting moments of life learning – from how a tuning fork works, when our friendly piano tuner visited last year, to the aerodynamics of a paper plane, with dad showing the kids how to build a really cool paper plane.  We've enjoyed hands on, fun experiments galore – magnets, colour and light, the science of air, science of oil and water, science of acids and bases, plants and seeds, science in the kitchen and even volcanoes (to name a few).  And our science stories and experiments have paved the way for creative fun like designing a game for market day, making nature journals and painting up a rain forest.  Of course it's not all rosy, creative and consistent.  We've not done a Science experiment in for-EV-er and some days the kids eyes glass over at the stuff we are learning about.  But, mostly, Science is fun, fun, fun!
And, while I can't speak for other home schooling families, they can speak for themselves.  This week's South African Carnival of Homeschool Bloggers focuses on the Science and Natural Science in the homeschool.  SACH bloggers across South Africa are enjoying the Sciences too.  Click on any of these links to enjoy the homeschooling Science experiences of other South African families. 
South African Homeschooling Science Blog Posts:
This week's carnival highlights learning about Science and Natural Sciences in the home school environment.  While each home is different and approaches vary, we all have experiences worth sharing.  Who knows – perhaps you'll pick up some ideas for your own family or even classroom?  If you do see an inspiring or interesting post, please drop a note on that person's blog.  It's always encouraging to hear from readers and I'm sure our carnival bloggers will be thrilled to know that you stopped by! 
In the meantime, here is a quick link list to the Science and Natural Science relevant blog posts mentioned in this week's carnival post.     
Science Experiments:
Science: Life Learning and Resources:
____________________________________________________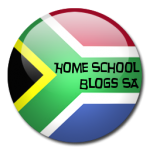 This post is part of the South African Carnival of Homeschool Blogs.  To join the carnival or visit past carnivals visit the SACHS Blogs page.  We hope you enjoy browsing!