In our unique South African culture, home schooling is a great blessing.  It is also as vastly different from the rest of the world as any home schooling environment is: simply because each home school is peculiar to that particular home.  The joy is, however, that despite our differences, we have so much to share!    And what better way to do that than through the inspiring ideas, creative moments or thoughtful ponderings we share on our blogs?
This first South African Carnival of Home Schooling Blogs (or SACH-Blogs) seeks to do just that: embracing our similarities as we share our different experiences, ideas and philosophies.

Sharing our experiences…
Patrizia offers a wealth of online home schooling resources.  New to home schooling, Trys has scoured the internet for great South African resources and found quite a few to benefit the new and the seasoned home schooling family.
Niki is delighting in the arrival of the awesome gift of a Kindle.  All the home schooling potential lies before her now and she is very excited!
Linnie of Back to Ancient Ways has been home schooling her 8 children for the past 10 years.  Her eldest didn't start out homeschooling, however.  In this post, Linnie explains how she and her husband took the plunge and began homeschooling shortly before the birth of their third child.
Thandi experienced her first support group meeting this past week.  In her post, she shares how it went and how it compares to Deborah Weuller of The Homeschool Minute's appraisal of the support group system.
My tips for surviving the tougher days
Nadene of Practical Pages writes an encouraging post reminding us that it's normal to have days that feel like they're going pear-shaped quickly!  She gives three fantastic tips (Spot, Skip and Speed) on coping with "catching up" or simply taking a deep breath in the midst of chaos.
Wendy and her family have been putting the blessing of working with their hands to good use over the past few weeks.  From planting to canning, arting to wordwork, from dad to mom, brother to sister, everyone has been doing everything.  Lots of inspiration here!

Sharing our ideas…
Jenni enjoys how creative she and her family can be while they home school.  Here Jenni shares a great lino-cut and printing activity that she and the kids enjoyed.  Step-by-step photos make for a great guide for us to imitate!
Tanja created a fantastic Father's Day gift by incorporating a bit of art and science into the project.  See how she and her family made a beautiful melted crayon masterpiece!
my co-op's box construction creations
Karen of The Chronicles on Karen's Clan shares some of the fun their co-op* enjoyed making amazing creations from recycled junk.
our preschool arts, crafts, science and language arts
Donette shares the preschool fun they have been having at home, including arts, crafts, science and language arts.

Sharing our philosophies…
Bouwe, home schooling dad and owner of the Association of Homeschooling, asks the questions, "Should parents wait patiently for the minister?" referring to whether South African parents should wait for our education system to improve or consider the fast growing paths of home schooling and private education.
Taryn, host of this week's carnival, explores the home schooler's answer to the commonly asked question, "but what about socialisation?".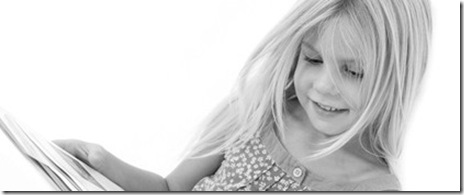 With all these wonderful, creative and thought provoking posts from multi-faceted families across South Africa, one can get lost online for hours!  We hope you find time to visit each post and enjoy the experiences of other home schooling homes across the country!
_______________________________

This post features on the South African Carnival of Homeschool Bloggers where South African home schoolers share experiences, ideas, philosophies and much more.  You can join the carnival too by heading to the South African Carnival of Homeschool Bloggers sign up page. We hope you enjoy the carnival as much as we have!