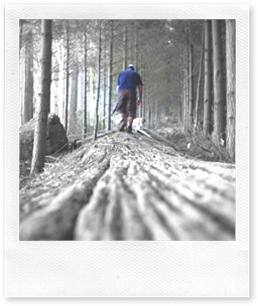 To my husband and daddy of my children
Since you became a dad almost 9 years ago, I've had the enormous privilege and responsibility of partnering you in this journey called parenting. 
In the beginning it seemed so simple.  So formulaic: do wxyz and 1234 will be your four perfect progeny.  And, in those early baby days, we felt like the deep end we'd been thrown into wasn't too difficult to paddle around in.  Despite the waters being a bit rough and not quite as crystal clear as all the books made it out to be, we kept Kiera alive at least.  It wasn't too long before we realised that it was far murkier than we imagined.  Our lofty ideals and self-congratulations at the smaller milestones achieved took a heavy knock as our precious firstborn began exhibiting her natural bent towards sin.  Soon we were wading in muddy sludge, succumbing to sinking sand syndrome from time to time.   How were we to navigate these waters when they are so hard?  How can we bring up our children in the fear and love of the Lord if we're fighting the waves and storms of our own sinfulness and the sinking sands of this world?  In these moments, when I despair that we'll ever influence our children towards a life of devotion to the gospel, I've been reminded again of Grace.  And I realise that so much of parenting is less about how our children turn out and more about how we are and how God is shaping us.
Which, as you know, is why I so often pray "Lord, please bring our children to love, honour and serve you, because of and in spite of us and our parenting." 
Of course, praying that I rest in that, is important too!  Which is why I say: how you survive me amazes me!  My worries, concerns, frustrations and back-seat parenting must wear you down, yet so often you remind me about God's grace.  Oh, you struggle, as I do.  Yet you persevere.  Even when my back-seat parenting nonsense crops up, no matter how irritating, you often quietly go about loving the kids gently and being patient with my impatience and my hypocrisy. 
Partnership in this journey of parenthood is a precious gift from God.  I love that he has blessed me with you as a parent partner:  That you rough and tumble with the kids in a way that I don't have inclination or energy for.  That you whisk them off on movie dates or ice-cream trips or early evening beach runs.  That you happily break a bunch of gender-specific stereotypes so that our kids' memories of dad will often be of you flipping flapjacks in the kitchen or icing their birthday cakes late into the night.  That you make them pizza from scratch and enjoy movie nights.  That you read to them, even when you're tired and it feels burdensome.  That you joke and tease and sing and play with our children.  That you enjoy finding gifts for them.  That you determine to work on the areas you struggle in as a dad.  That you are man enough to admit they exist.  That you work hard and feel deeply and even cry tears over our children.  That you cut me slack, pick up the pieces and so often play mom AND dad.  And that you provide.  You provide love, stability and freedom in working hard outside of the home so that we can keep being at home.  The Lord has indeed blessed me with you.
It's been 9 years of a journey I could never have imagined to be what it is.  And it's another 9 years to go before we will begin to see the fruit in our first 'adult' child.  But, for now, I am grateful for the pruning the Lord is doing in us.  In you.  In me.  In our children.  And I thank the Lord for you – my husband and my children's beloved daddy.    
I love you!  Happy (actual) Father's Day!
Love Taryn