A handmade Christmas:
This blog post is part of a series on some fun handmade Christmas gifts that we made this year.  I love reading these sorts of blog posts and since I get to benefit from others' posts of the cool things they make, I thought it would be fun to return the favour.  I hope that these ideas that I've picked up from other posts will keep being shared, bringing people lots of joy in the giving and receiving.
_________________________________________
Gifting our Cape Town cousins was also a "jar" affair, although we ended up using a box for Phoebe's gifts, because they just would not fit into the jar!  Little Phoebe and little Joey are both under 1, but in 6 months they will be old enough to enjoy play dough.  So, we put together a little play dough set for each of them.  Sam helped me make the playdough, while the girls were baking banana bread for afternoon tea.  He took his role very seriously and stirred that hot pot of play dough until his poor little arm muscles just about popped!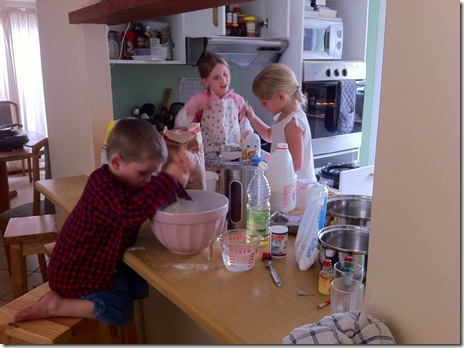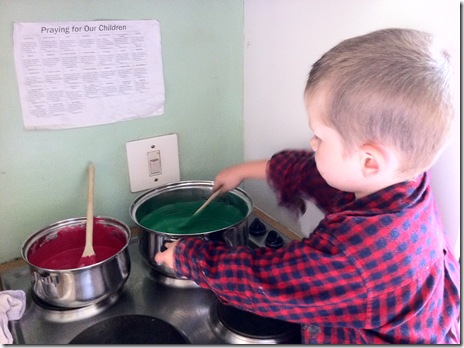 He did a good job of kneading and rolling the playdough into balls.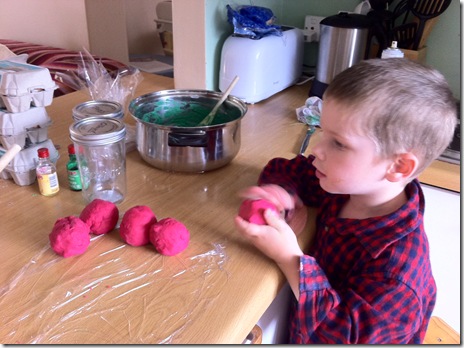 The girls had already spent a lot of time making bookmarks and keyrings, but they were super keen to keep helping out.  They designed the labels for the "play" jars, putting their little hearts into the project!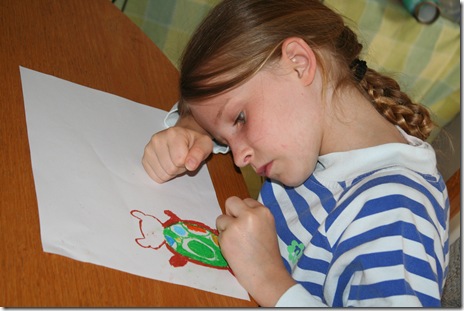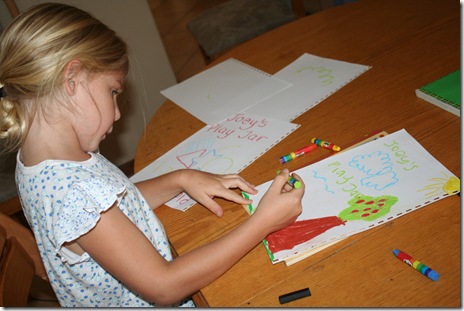 We used pastels, which accounts for the little smudges here and there.  But they came out beautifully none-the-less.
And they jumped at a chance to sew!  Helping my kids sew is one of those great patience testers.  But, we managed to turn out four bean bags together for the cousins.  Two green striped ones for Joey and two pink gingham ones for Phoebe.  We've always loved bean bags for babies especially.  They're great to play with and are fantastic for all sorts of developmental reasons!  We hope the cousins enjoy them!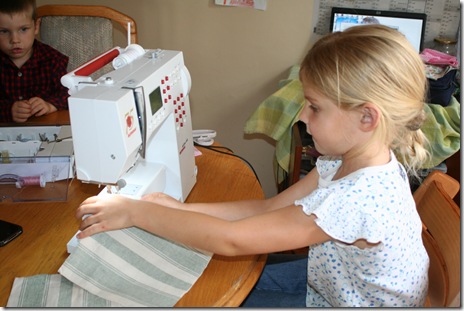 We did manage to get everything into Joey's jar (although I forgot to take a picture!) but Phoebe's bean bags were too big.  So, we improvised with a plastic container instead.  Both kids got a set of shape cutters and a rolling pin from Plastics Warehouse to add to their Play Jar gift.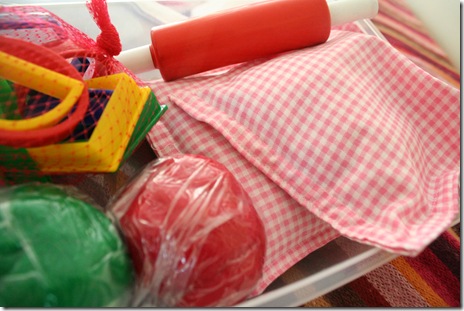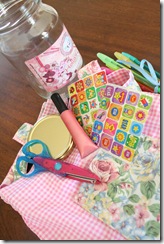 For cousin Holly, who is heading to Grade R next year, we made a "Holly's Happiness Jar" filled with goodies that little girls love!  We bought some fun stickers, coloured pens, deckle-edged scissors and lip gloss for her jar.  Then, in keeping with the handmade element of our Christmas, the girls helped me make Holly a special bag.  More patience required from mom as they zoomed those seams through the machine!  Kiera put the finishing touch onto it by sewing on the button herself.  The end result is a lovely sweet little bag for whatever a little girl may want!  We folded the bag up carefully so that it, and all the goodies, fit beautifully inside the jar, creating a lovely gift.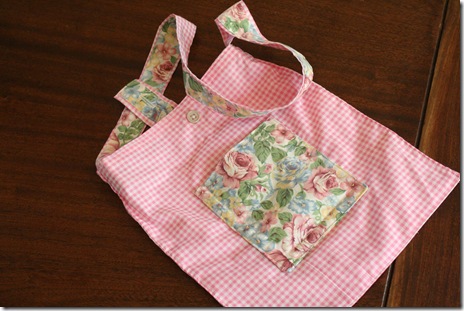 Resources:
Playdough recipe: (ratio 1:1/2:1)

3 cups of flour
1 1/2 cups of salt
3 cups of water
2 tbsp cream of tartar
few drops of lemon essence
few drops of colour

mix all the ingredients together, slowly adding the water. 
Cook over a medium heat, stirring until the dough becomes stiff.
Turn out onto wax paper, let it cool.  Knead the dough until it is smooth and elastic.
Other posts in the series: