Recently I posted an article from the Cape Home Educators featuring FAQs about homeschooling.  In an enlightening discussion with a non-homeschooling friend, I came to realise a) how easily statements are misinterpreted, depending on one's own life experience filters the information and b) how carefully we need to word things so that intended meaning and actualities are conveyed clearly.  I thought it worthwhile to run through some of the factors of homeschooling that the pamphlet touches on, and, where possible, deal with some of the objections raised.  Hence this post which is part of a series called Querying Homeschooling.  I hope that my explanation is not only clear, but that it is also received as honest and gracious.
_______________________________________________________________
It's okay for you to home school – you're a teacher.  But I'm not qualified.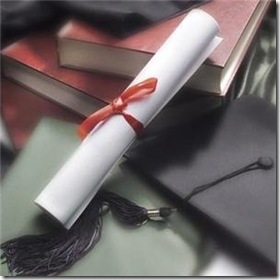 Moms who are tentatively considering home schooling often run into this perplexing wall of opposition.  Knowing that I have a teaching background (ha – all 3 years of it!) often makes them worry out loud that, while home schooling is okay for me, perhaps their lack of a teaching certificate means that they're not qualified to teach their kids. 
That is simply not true. 
Let me explain…
There is a big difference between qualified as in certified and qualified as in more than able. Most times we mean "certification" when we use the term "qualification".  I am a certified teacher.  I did my HDE and have been registered with SACE.  I have the paper that says I can teach.  But, the truth is that while I am certified to teach, my teaching degree did not in any way prepare me even vaguely adequately enough for teaching.  Most of my HDE year was filled with excruciatingly boring philosophy lectures explaining post modernism.  Our only worthwhile classes were our method classes (subject specific) and yet even these only touched the tip of the iceberg when it came to teaching in the classroom set up.  I never learnt about ADHD and how to cater best for kids who struggled with that.  I learnt virtually nothing about different learning styles of kids.  Classroom management?  Ha!  Administration skills? Nope.  Relationship management skills, especially in dealing with difficult parents?  Not even close.  I was a post graduate student learning how to teach in a one year course aimed at the philosophy of education more than the practicality of teaching.  The most I learnt about actual teaching I learnt during the 8 weeks of prac teaching I did in that one year and many years previously in youth ministry.
I had to learn about classroom teaching on the job.  While I worked hard at the time, and coped fairly well on the whole, I look back on many moments where I so obviously failed the kids.  At the time I had no clue I was doing anything wrong.  Now I cringe when I remember my mistakes….
One particular incident stands out in my mind.  I was trying to teach my grade 9 class some history.  I had placed a very sweet, but very distractible, young man right in the front group of tables, under my nose.  This distractible young guy couldn't sit still and spent the morning tapping his desk with his pencils.  Eventually, I insisted that he placed his pencils on the floor, so that I could carry on without losing my train of thought, and so the rest of the class could concentrate.  Well, it lasted all of two seconds before he picked up his pencils, almost without realising, and resumed his tap, tap, tapping.  At the time, my solution was to take his tapping tools away.  Quite possibly I gave him some extra consequence and a lecture too; I can't remember.  But, what I do remember is that some years later, once I'd started homeschooling my own kids and had begun reading more about learning styles and learning difficulties, I realised that this boy (who had been diagnosed with ADD) was simply doing what he needed to do to concentrate.  I had taken his coping mechanism right out of his hands and left him unarmed and helpless.  Oh how awful I felt when I realised that!  I had no clue. Today, with just a little more knowledge under my belt, I think I may have given him a ball of play dough in exchange for his pencils.  That way he'd be able hang on to his coping mechanism whilst not distracting everyone else.   But, I was not trained to meet the kids at their needs.  Certified, yes.  But not qualified.
I am just one of thousands of teachers who are certified, but not really qualified to be a truly great classroom teacher.  So what does make a truly great, and qualified, teacher?  I believe that the best teachers are those who put their heart and soul into the job; they connect with the kids; they put time into working out how to meet the kids' academic and other needs, rather than just churning out the material; they keep up-to-date with practical education and vest time and interest into learning more about common, and rare, complications that hinder the learning process for kids.  In other words … they care.  There are plenty of excellent teachers like this.  I was not one of them.  I was certified, but I was not really qualified.
Where does this leave the home schooling mother, with no teaching degree?  Is she even less qualified than the worst teacher?  According to the Cape Home Educators (CHE), the lack of a teaching qualification should not deter parents who are committed to home school their children.  They site US statistics saying,
The excellent results obtained by thousands of mothers who have no more than a high school diploma should dispel the teacher qualification concern. Research done in the USA, (references available), on teacher qualifications demonstrates no significant relationship to the students achievement.
Essentially, they're saying that the results of home school students with parents with teaching qualifications are no better or worse than students without.  It is not essential for a parent to have a teaching degree in order to be a great teacher to their kids.  Why?  Well, simply, because … they care.  Skip back a couple of paragraphs and see if the list of the truly great teacher applies to parents too.  In most cases, parents are invested in connecting with their kids; wanting to work out how to meet their kids' various needs in a way that is best suited for each child; putting their heart and soul into the job and learning about the way their kids learn.  It all boils down to the same thing: care.  Great teachers care about their students.  Great parents care about their children.  And, parents can be great teachers of their kids.
Does this mean that all parents are going to be their child's best teacher?  I'm sure many parents reading this now can recall a homework moment with their child that has left them in a cold sweat just contemplating the idea of teaching all day.  We all have moments where, no matter how much we care for our kids, we want to throttle them!  Laboriously trying to explain some academic point to an unhappy child can seem like fast-forwarding the aging process.  It's not easy.  And we're often not going to be the best teacher.
More seriously, some parents genuinely feel completely out of their depth with very good reason.  Some have had bad home experiences themselves, where they feel ill equipped with the tools needed to loving facilitate their children's academic learning.  Illnesses or instabilities complicate matters of home schooling.  Obviously, a parent with very little primary education would need to seek a lot of outside help in order to home school effectively.  But, these are the exceptions.  Certainly in my experience anyway.
Most parents care about their kids enough to pick up when they're not coping or to determine to try figure out what it is that makes them tick.  From just talking to the many moms I know, both home schooling and mainstream schooling, I hear story after story of how they noticed something about their child and chose to investigate it further, discovering something significant about how their little minds and bodies work differently to what others expected.  Moms with kids with ADHD start to read up about the condition and how they can help.  They often end up knowing more than their child's teacher.  At the end of the day, it's mom and dad to whom the child comes home.  And it's mom and dad who care more about that child than just about anyone else could.  Which means that even on our off teaching days, the package deal is worth it.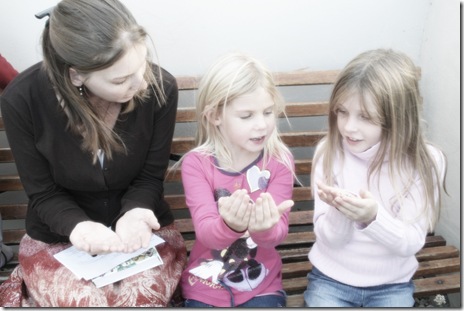 So, I would argue that most parents are indeed qualified to teach their kids.  Because, teaching is more than imparting knowledge.  It's facilitating learning through a myriad of methods – and the best environment for great learning is one where a nurturing, loving relationship exists.  And, quite frankly, one doesn't need a teaching certificate to determine to love their own child.  And loving one's own child usually means knowing when they're too ill to work on one particular day; or recognising that they need to learn in a way that is different to their sibling; or realising that one's child is struggling in a particular field of education and determining to investigate alternative options as much as possible. 
So what do I say to those moms who bemoan their lack of teaching qualification?  I say, "you're lucky". 
Why?  Because being a classroom teacher meant that I learnt classroom techniques of teaching that weren't easy to try unlearn at home.  Plus, I had to adapt my high school teaching style to a 4 and a 6 year old – a very different set of students indeed!  Oh, some home schools are "school at home" and look very much like the classroom set up.  That is perfectly acceptable.  But, for many families, home schooling works best when it melds into the general hum of the home.  Moms without a classroom teaching background come to home schooling with a slate (mostly) clean of preconceived ideas of what "true" teaching looks like.  In the meantime moms like me have to unlearn old teaching habits to make room for more effective home schooling.  Gradually I've been able to realise that a skipped spelling test is not a big deal, especially when it mean that big sister got to have a wonderful bonding time with little brother while she baked cookies without mom hovering nearby…  And wall displays of the kids' work are great fun, but don't replace the sense of achievement from sharing with dad what we all learnt together that day, each chipping in with the bits they contributed…  And taking 1/2 hour longer over a math's sum than my estimated allotted time is a fantastic privilege, rather than a worry about falling behind…  And when my 6 year old constantly tap tap taps her pencil on the table while I am explaining something to her, it's not that she's not concentrating, but rather that she's doing what helps her brain work in the moment.  (And perhaps I should pass her the 2-year old's playdough for a bit!)
Moms – while we may not all have a teaching certificate, most of us are more than qualified to be the one to guide our children in this world.  We've already taught them so much from lacing their shoes to eating with a knife and fork.  We've intervened with arguments over toys and we've taught them about the world around us.  Many of us do this for 4-6 years before we suddenly worry that we're not qualified to teach them.  Helping them decipher letters and words is the same gradual process as teaching them to count.  And, to help those of us who feel a little unsure of ourselves, there are thousands of excellent resources that help us help them to read and write and grow and learn.   And, while you may outsource for calculus or chemistry, you are still qualified to be the one in charge of their education.  Because, you are the parent.  And… you care.
_____________________________________________________________________
How have you experienced the tone of the posts from the Querying Homeschooling series?  Please participate in this anonymous poll to help me gauge whether I am hitting the intended mark:

Loading ...
____________________________________________________________________
Posts in this series: Querying Homeschooling (unlinked posts are still to be written/published)