Recently I posted an article from the Cape Home Educators featuring FAQs about homeschooling.  The article included a section focusing on perceived advantages of homeschooling which parents listed as among the reasons they choose to homeschool.  In an enlightening discussion with a non-homeschooling friend, I came to realise a) how easily statements are misinterpreted, depending on one's own life experience filters the information and b) how carefully we need to word things so that intended meaning and actualities are conveyed clearly.  I thought it worthwhile to run through some of the factors of homeschooling that the pamphlet touches on, and, where possible, deal with some of the objections raised.  Hence this post which is part of a series called Querying Homeschooling.  I hope that my explanation is not only clear, but that it is also received as honest and gracious.
_____________________________________________________________________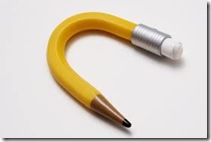 While TIME is what underpins most of the reasons many parents choose to home school, it would not be as valuable if it did not stand hand-in-hand with FLEXIBILITY.
In my post on the time factor and how it contributes to the reasons parents choose homeschooling, I mention flexibility.  Because, while home schooling does afford parents oodles and oodles of time in which to do 'school', it would not be nearly as attractive if home schooling was a strictly rigid experience with inflexible schedules and requirements.
Having loads of time and being able to be flexible in terms of how the family utilises that time is a very attractive feature of home schooling, indeed.  Especially since no two families are exactly alike.  And, in many cases, flexibility is an essential ingredient to the day-to-day workings of the family.  It is not unusual to find families who have chosen homeschooling specifically for its flexibility.  For example:
families where the parent/s' jobs require regular and sporadic moves.  Homeschooling allows a continuity in schooling.  Having to change school districts and deal with catching up, going over old material, academic gaps, adjust to new schools and systems and more is a frustrating aspect of mainstream schooling for these families.  So they choose home schooling, because it allows them to learn on the road if they want to and they can continue with their path of study without interruptions.
families where the parent/s work shifts.  Some families choose to homeschool so that kids can see dad and spend time with him when he is off shift in the mornings.  A travelling dad who comes home for a few weeks at a time does get to see his kids more, if they're homeschooled.  And, since the family sets the schedule, they can be flexible with the time dad is at home – enjoying excursions during mainstream schooling hours.
families where kids struggle or excel.  Knowing that one can race ahead in an area of strength for one child, or spend time going over a troubling area for another, is a a reason many families choose to homeschool.  Their kids are not limited to a particular grade level.
families where kids are heavily involved in extra mural activities.  Kids who have a particular talent worth nurturing often have practice hours that are long and stringent.  Parents sometimes choose homeschooling for these kids because it means that they can fit formal school around their practice hours, or they particularly want to give their kids more free time than a heavy mainstream school schedule PLUS a stringent practice schedule would allow.
families who are involved in ministry.  Many ministry families want their kids involved.  Home schooling them gives them the flexibility to take them on mission trips or be involved in the administration work or conferences without missing out on school work or family time.
These are just a few examples of families who might find flexibility to be essential to their life style.  But, even where flexibility is not essential, it is often high up on the list of important factors in the decision to home school.  Coupled with more time and greater freedom, flexibility makes home schooling a very real and attractive educational option.  From the most frivolous of reasons (waking up later in the mornings and not having to fight rush hour traffic is a plus for us) to the most weighty too (being able to accommodate some of the reasons above), being able to work school around life, or have life be school is an aspect of home schooling that many families yearn for… or, at least, grow to love.
_____________________________________________________________________
How have you experienced the tone of the posts from the Querying Homeschooling series?  Please participate in this anonymous poll to help me gauge whether I am hitting the intended mark: Polling the Querying Homeschooling Series.
_____________________________________________________________________
Posts in this series: Querying Homeschooling
_____________________________________________________________________