Today is insanely hot.  Quite literally BURNING hot.  I just went outside (2pm) and felt like my skin was on fire within 5 seconds of being outside.  It's hot.
It's been hot since this morning, and while I was reading to the kids, with Sam-the-furnace sitting on my lap, my poor boy was dripping sweat.  His nose was completely beaded up and sweat rivulets ran down the back of his neck.  He was one unhappy boy.  We could've wrung out half a pool from his mop of hair.  He was not happy at all.  So, I mentioned cutting it.  He seconded it.  Seconded with great enthusiasm.
So, we cut stories short (we'll finish them tonight when it's a little cooler) and got to cutting hair instead. 
This is the mop before… lift up those layers and it's pouring sweat underneath.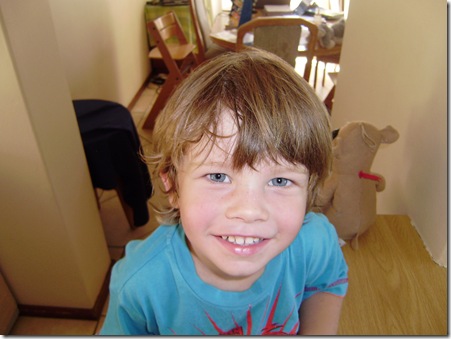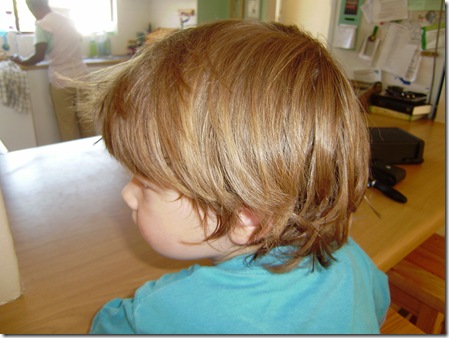 The mop after –  aka the mopping up of the mop.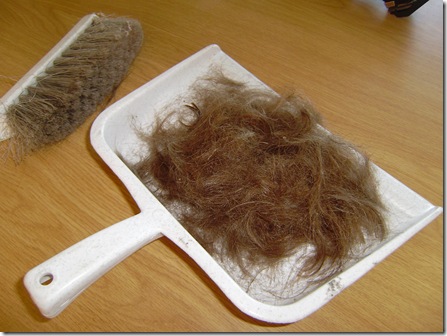 Oh sweet boy of the shorter hair. 
and then…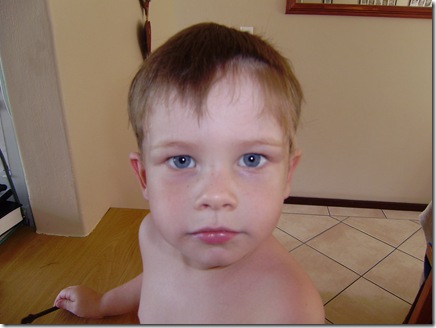 yes, my son got hold of the scissors and chopped a huge chunk out of his hair.  Oh dear!  Oh no!  Oh what do we do?!  The solution?  A number 4 all over for you my boy.  Prison here we come.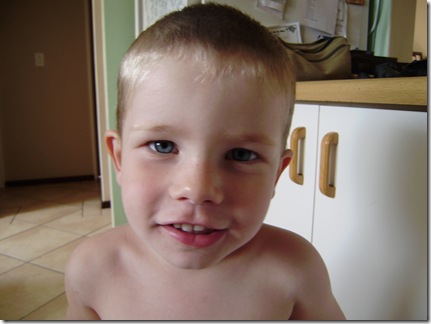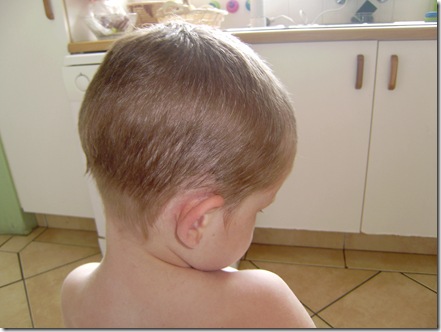 actually, he looks quite sweet

even if you can still see the line from the chunk he cut!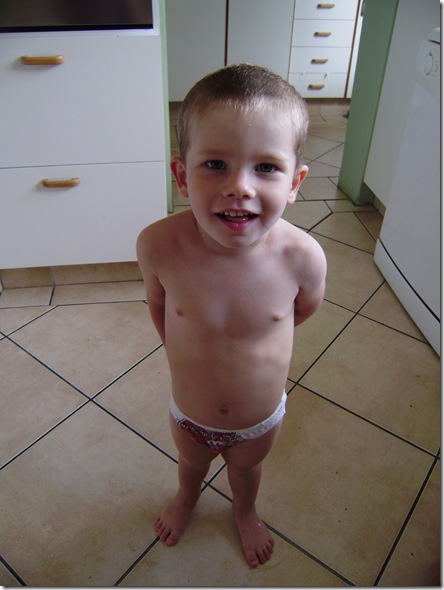 ETA: hot doesn't begin to describe today … at 3:30pm today, my temp gauge in my car (after driving for 15 minutes) read: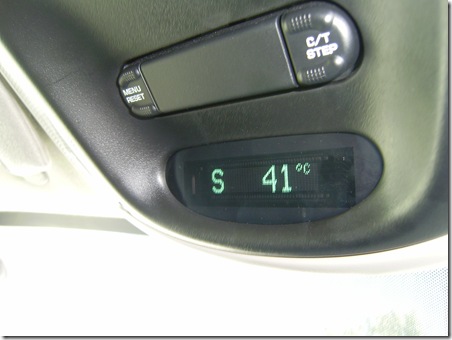 needless to say, we skipped baths this evening and opted for a long swim instead.