Having bored and whiny kids underfoot is often a complaint of moms with school-aged kids during the holidays. Especially cold, rainy winter days which severely limit the "send them outside to play" factor. Personally, I love holiday time, because it means more time to get things done around the house, relax and visit with friends and get to those elusive craft activities that never seem to be tackled during term time. And that's just the kids!
But, there are certainly those times when thinking of activities off the cuff is nearly impossible. Those are usually the moments when the baby is yelling, the toddler is climbing mommy's legs in whiny boredom and the older kids are grumbling "there's nothing to doooooo" like a refrain from an old show tune.
So, before the Holiday Howls begin, join us in getting proactive and make an anti-boredom list.
Here are a few ideas for the Cape region to get you started:
Places to visit (good weather):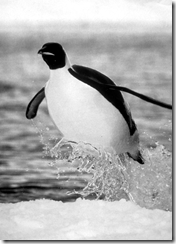 The Penguins (Boulders Beach or the Aquarium) – there is lots to learn about penguins. A quick scour of the net for penguin facts beforehand will make the trip that much more interesting as the kids try apply their knowledge to what they see.
The Scratch Patch (Simons Town or the Waterfront) – hours of fun can be had. Buy just the smallest bag and encourage your kids to find the most interesting stones they can. You can even plan in a craft day later in the holidays: a little bit of clear glue and maybe some felt and your kids can create fun and exciting stone creatures.
St. James (or other) beach – no wind in winter! Bundle up warmly; take an extra change of clothes and head to the beach. You'll return home with exhausted, but exhilarated, kids, ready for a hot bath, warm meal and a good sleep!
Newlands (or other) forest – just for a walk or plan a quick scavenger hunt. Give the kids a list of five things to find on their walk or just play tag.
Ferndale nursery (Constantia) – a free outside play visit. This nursery in Constantia has a lovely play area with ducks, pigs and rabbits to feed. Take along a thermos of hot chocolate and enjoy the winter sun in the gardens.
Die Oog (Bergvliet) – this sanctuary in Bergvliet has beautiful trails to follow and plenty of birdlife.
Putt-Putt (Sea Point) – take along the bikes for a ride along the promenade and stop off at the park along the way.
Blue Train (Sea Point) – under R10 a ride, this miniature Blue Train is a blast for the kids. It chugs around an open picnic area, so bring along a blanket and some snacks while the kids race the train.
Kirstenbosch Gardens (Kirstenbosch) – Kids under 6 are free. Rolling lawns, beautiful flora, fascinating streams that provide hours of nature study for kids – what more can you ask for? Turn a visit to the gardens into a fun educational experience by getting your kids to create a nature journal while they are there: they can hunt down an interesting flower or leaf, study it, draw it in their journal and write about what they see.
The Company Gardens (Gardens) – feed the squirrels and the birds after a visit to the museum or planetarium.
Porter Estate market (Tokai) – every Saturday morning this fresh and organic produce and crafts market is open to the public. Delicious Princess Pesto; raw honey; piping hot fresh breads and giant croissants … and plenty of things for the kids to do too: horse rides, sand art and loads of free play on the jungle gyms and in the sand pit. At only R5 per car entry, it's a great way to spend a Saturday morning.
Train ride to Fish Hoek (All areas) – get on the train at your nearest station and enjoy the excitement of train travel with your kids. Reserve this journey for when Dad can join in the fun – and be around for added protection!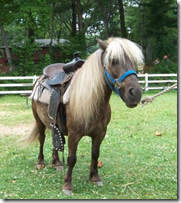 Pony Rides (Hout Bay and other places) – pony rides are always a winner for kids. These are often quite pricy, but are definitely an exciting experience for the kids.
Miniature train rides (Parow) – head to Parow for the first Saturday of the month. A tiny steam train gives the kids a wealth of fun and adults love it too!
World of Birds (Hout Bay) – birds, meerkats, snakes and more feature at the World Of Birds in Hout Bay. The kids will love it and so will you.
The Barnyard (Tokai) – this restaurant is a haven for kids and families. Goats, bunnies, pigs, turkeys and more make for great animal interaction. Throw in loads of grassy play areas, jungle gyms and a giant sandpit, and you have a play haven for kids. Parents can relax and chat over a cup of coffee; all while knowing the kids are safe, outdoors and having fun.
Places to visit (bad weather):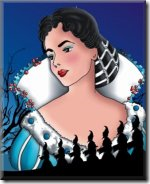 Children's shows (Canal Walk / Artscape / Baxter) – every winter holiday, various theatre groups put on great shows for kids. The two shows worth mentioning this winter are Make Way for Noddy and Snow White. The Noddy show is aimed at kids under 6. Performed by children of the Cheryl Abromowitz theatre group, it's a lovely child-friendly introduction to theatre. The Canal Walk shows in the past have always been highly professional in performance, sets and costumes. Also aimed at kids, their theatre experience gives kids a taste of professional theatre. Snow White is the Canal Walk offering this year. Both shows are R40/ticket, unreserved seating and run for most of the holidays.
Clay Café (Hout Bay) – head to the clay café for an afternoon of creative fun. Pick a bisque item (an unfired, unpainted clay plate/cup/bowl etc) and paint it with your three chosen colours. Leave it at the Clay Café to be glazed and fired and within a week, it's ready to be picked up. We've enjoyed the Clay Café as a whole family outing, with just the kids and on occasion, as fun adults only outing too! Yes, even the dads have found it therapeutic.
The South African Museum (Gardens) – from an enormous whale carcass to interesting displays of our history, a visit to the museum is definitely a repeatable excursion. A visit here is a great opportunity to discuss evolution vs. creation viewpoints as much of the museum is portrayed from an evolutionist stance.
The Planetarium (Gardens) – at only R6 for a show, the 45 minute kids' shows are fascinating. God's wonderful creation is so evident as we look at the majesty of the stars.
MTN Science centre (Canal Walk) – this centre is filled with fascinating displays, inventions and experiments. Kids learn a ton, have a ball and you can even grab a cup of coffee while they discover new things.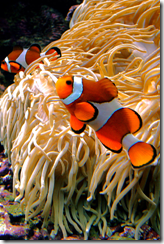 The Aquarium (Waterfront) – winter or summer, the Aquarium offers kids and parents loads of fascinating fun. Buy a membership and two visits will have it paid off for the year and kids under 4 go free.
Movie (Malls) – sometimes heading to the big screen movie theatre for a family outing is something worthwhile doing. If an age appropriate show is on, why not take advantage of the pouring rain and head to the nearest mall to catch something like Ice Age 3 while munching on hot popcorn?
Holiday Bible Clubs – plenty of our CESA churches are putting on Holiday Bible Clubs. These mornings of fun activities with a Christ focus are a great way to learn more about Jesus, invite friends and have fun. St James Church's Holiday Club is running from Tuesday 7th – Friday 10th July from 9 am-12 pm. Cost is R10 per child per day.
Things to do at home:
Holiday time is not only about heading out of the house. In fact, loads of fun can be had at home. Allow your kids to enjoy free playtime as much as possible. School is so structured and busy that kids often miss out on the freedom and creativity that comes from hours of exploring this world undirected: following their imaginations without bells or tests or deadlines.
But, sometimes banishing the "I'm bored"s needs a little encouragement: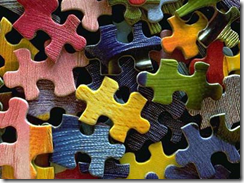 Puzzles – buy or borrow a huge puzzle for the family to do over the course of the holidays. Set it up on the dining table and at dinner time, eat around it (and sneak in a few piece-fitting moments too)!
Crafts – the Internet is filled with great holiday craft ideas. Google "holiday craft ideas" and you may discover that you have enough ideas for the next 50 holidays! Many household items can make the best crafts. In fact, lay out some scissors, coloured paper, magazines, a few crayons and some glue and let the kids create hand puppets; cards; collages and more.
Clay/Play dough – buy a kilo of clay at a craft shop or make some homemade play dough. Then allow your kids to create fun masterpieces. From bowls to little animals or merely a squished pile of lumpy greyness: your kids will be having fun, using their imagination and developing fine motor skills without any hard work.
Painting – water colours are the least messy, but fabric paints; craft paints and powder paints all offer fun for the whole family. If you are more goal-orientated, why not lay out 2 metres of calico material and get the kids to paint it up with fabric paint (maybe do a light wash background yourself first). Handprints, shapes, family portraits – whatever! Later on you can hem it and you'll have a lovely family tablecloth filled with memories from your Winter Holiday 2009.
Books – read! Yes, read. Head to the library and choose some of your favourite childhood story books. Come home and cosy up around the fireplace, on the couch or under the duvet with the kids. Tempt them with some steamy hot chocolate and a baked treat while you read a chapter or two to them. Make it a daily Holiday Treat as you work your way through Famous Five or the Bobbsey Twins or whichever book took your fancy. Your older kids may just be tempted to read ahead. Let them! A reading bug is a virus you WANT your kids to get!
Science Experiments – really, don't skip this one. Even if, like me, Science wasn't your thing at school, there is a world of fun (chemical free) experiments you can do with your kids using normal house hold goodies. Ask your local librarian for books on easy science activities (Usborne books has a great series on these) that you can do at home with your kids. We've made coins jump and mini volcanoes using stuff we have at home and a little direction from a library book. These experiments have been some of our most fun and most memorable home moments.
Tents – abandon the goal of a tidy home for a day. Rip off the throws from the couch and cover the dining table with sheets, blankets and throws. Create an indoor tent this way and fill it with pillows and cushions – a great alternative place to have that Holiday Treat.
Indoor obstacle course – a low stool to climb over, a cushion to scoot across the room on, a broomstick to hop over: these are just a few items you can lay around the house for the kids to get from Point A to Point B.
Indoor scavenger hunt – Time the kids and give them a list of 5 items to find in under 5 minutes: a hairbrush, a toothpick, a plastic cup, a rubber band and a book with a title beginning with B, for example. Or, take some time to make up some clues and hide them around the house.
Baking – cold winter days beg for the warmth of a baking oven. Gather the kids around you and get them involved in making easy chocolate brownies. Let them measure and pour; crack eggs and spill vanilla essence; mix and get their hands dirty … and lick the bowl, too, of course!
There are plenty of other fun things to do at home with the kids. It may require shelving some of your own holiday plans, but I have been assured that the memories made and the relationships built will hold greater value to us in years to come, than any other to-do list we may have!
Happy holidays!
By Taryn Hayes and Debbie Hutton