This morning, the plan was for me to make tomorrow's lunch in advance and get some organising done…. Craig is working on MBA at the office – his usual Saturday morning activity. And the kids were going to play outside. Well, an argument over sharing the bicycle and many tears and hurt feelings killed any good outside play. So, instead, we did a fun colour experiment that Kiera had read about this morning in one of our science books. Sam got himself up onto a "big stool" and wanted to participate as an equal partner. "My turn! My turn" was his refrain for most of the morning.
Things you need:
kiddies;
poster paints (I used craft paints);
linseed oil (we didn't have, so I used lots of olive oil instead);
containers to hold the paint;
a large dish of water;
paint brushes;
white paper.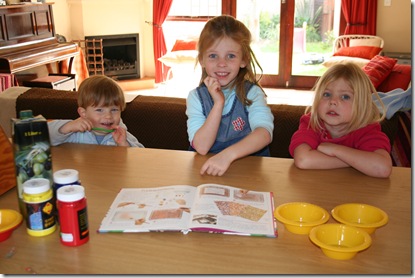 Procedure:
place paint in different containers and mix with oil (not sure how much linseed, but we needed a lot of olive oil for it to work properly).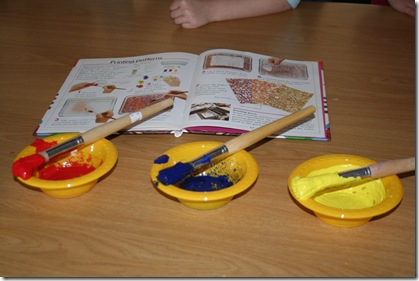 gently dab each colour onto the surface of the water with paint brush – swirl around to mix colours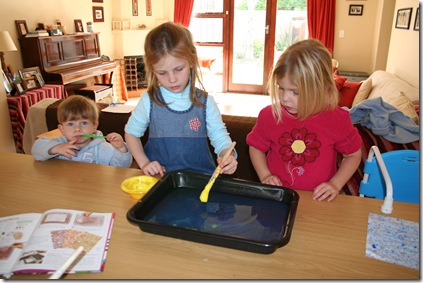 gently place a white sheet of paper onto the surface of the water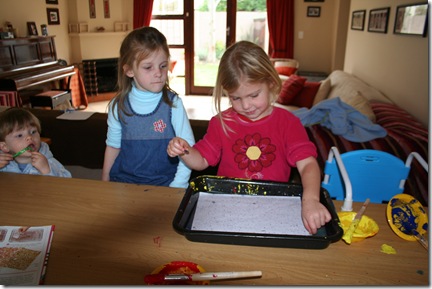 And once you can see oil spots through the paper, gently peel the sheet of paper off the water's surface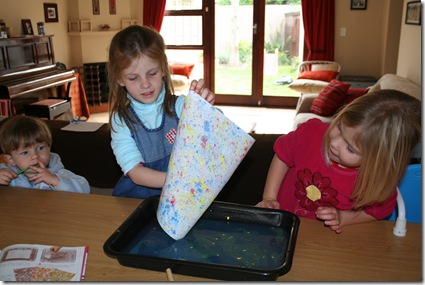 Make sure that everyone has a turn, especially those who keep saying, "my turn, my turn!"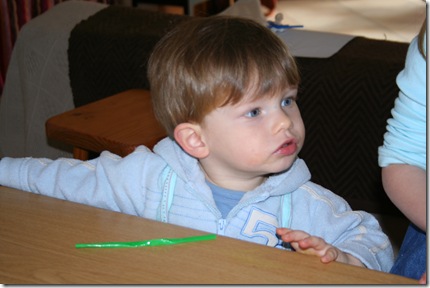 lie paper down on a flat surface to dry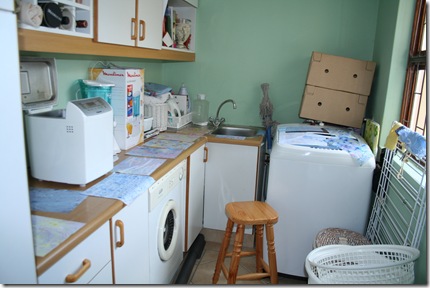 …and admire the beautiful colours!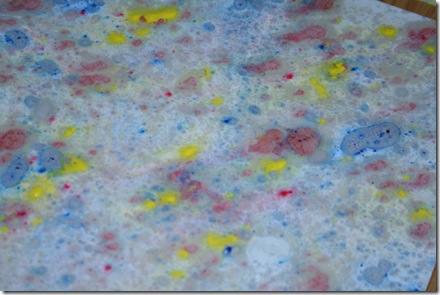 We'll probably use these papers to make cards, wrap gifts etc.
And yesterday – Kerry took the lesson at Busykids. We learnt about boats and even got to make a paper boat to float in our old clam shell outside. What fun we had!
Filling the water shell…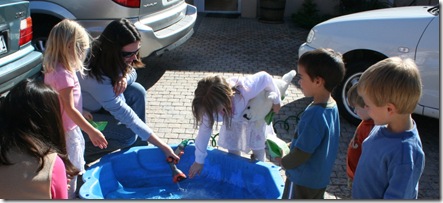 floating our boats…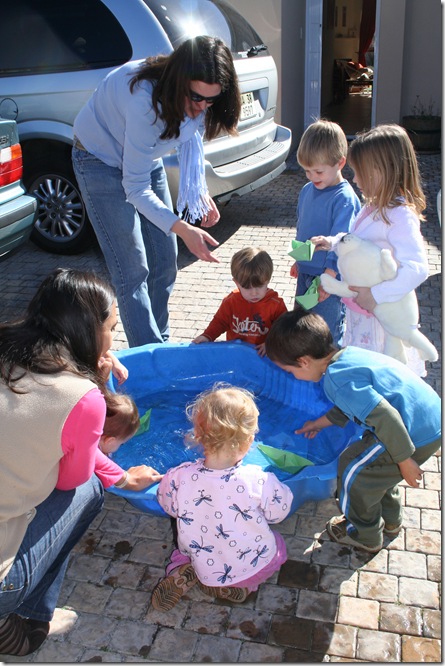 The SS Jesse and the SS Kiera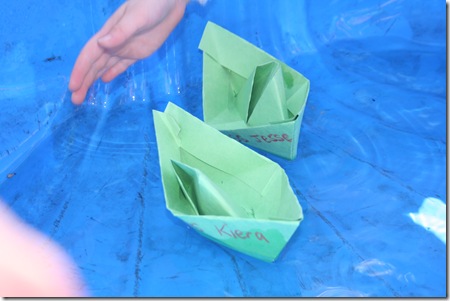 What excitement for all!