Dear Kiera,
What a year! It's been a ride and a half for you, young lady. So many fun things have happened. Gym contests and even a few podium wins, including a first place! Meeting one of your favourite authors. Writing with one of your favourite authors. Writing your own stories galore. Drama eisteddfods. Infatuation with musicals like Matilda, Oklahoma and Annie. You are on the brink of so much, yet when I compare your "Kiera is 11!" post to the girl we know today, there is so much that is still the same. You are still our hologram girl. Yet, we are beginning to see larger glimpses of the women you will one day become.
The past 12 months have proven once again that you are determined and dedicated. I admire your hard work, each and every day. I wish I had the motivation you have to do things like learning French and Afrikaans, or learn screenplay writing, or churn out another movie. I love that you dive into your interests with passion. One day you will look back at this post and smile – this was the year when you determined that your future job would be … film director! And, screenplay writer. And, singer. And, dancer. And, Broadway stage actress. And, Olympic gymnast. Yes, you're a normal 12-year-old girl with dreams and ambitions.
Speaking of so-called "normal", this year you've continued to surprise us. No longer the strict "tomboy", you're gradually morphing into a girl who is choosing to wear skirts, earrings, clips in her hair and, yes, you're even been caught wearing pink! But, as fascinating as this metamorphosis is, the changes that warm my heart have nothing to do with gender-stereotypical preferences.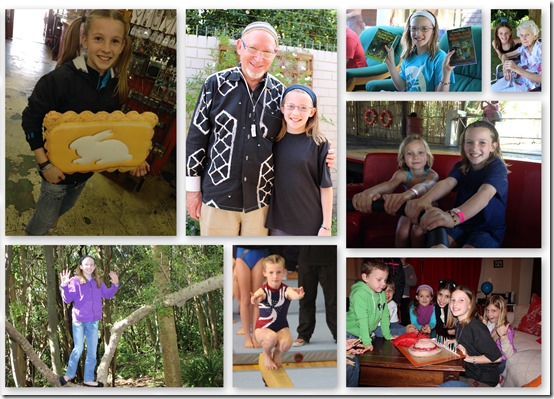 It's the determination to love, grow and mature in ways that are godly. I love how responsible you are with your school work; how you choose to work hard first and foremost. I love your heart – how you reflect deeply about things. And I love how you are choosing to rise above yourself and exhibit self-control in so many areas. Sometimes you think that I don't notice, but I do. I notice when you take a deep breath and carefully and calmly restate your case. I notice when you modulate your tone and make sure that we understand your intentions. I love how you choose to speak kindly and gently to your siblings when you're frustrated with their silly antics. I love how you have come to terms with your health issues and are learning coping mechanisms – taking charge of yourself. I love how you talk with people of all ages with ease and enjoyment. I love that even when you suffer disappointment, you choose kindness instead of anger more often than not. I love how you're excited about being a part of this family in the way you invest in everyone – making dinners, roping your siblings into your movies, helping them, caring about us all, doing your chores with a great attitude and more. I love your sense of justice – yes, sometimes it feels overwhelming and the world seems so unfair, but you're determined to see what's right and fair come to pass.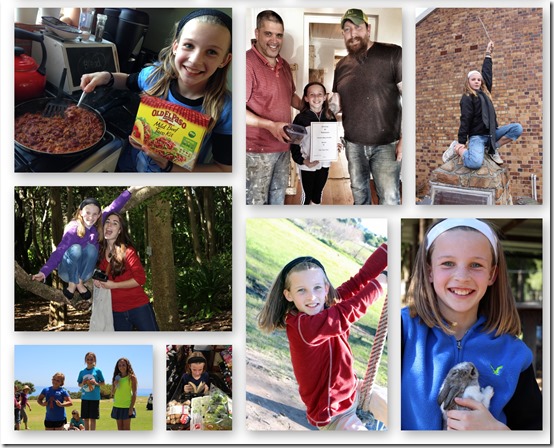 But most of all? Most of all this year I'm proud of your choice to love your sister. It's not been an easy relationship over the years. You two are so different from each other. Your struggles in the past have been many. But, this year you chose your sister. Above friends. Above yourself. You chose to work towards a deep and meaningful relationship with your only sister. And it warms my heart no end. Seeing you girls giggling in Katie's room together. Hearing you read aloud Harry Potter to her, switching out voices with each character. Watching you wrap your arm around Katie and returning hugs. These things make my heart swell with joy. My prayer? That these choices will be more and more characteristic of you. That your desire for justice and goodness will grow, but not overpower grace and forgiveness. And most of all? That Jesus will ALWAYS be your #1!
Happy birthday, sweet Kiera!
Love Mom