Ten years ago I ran my first and only half marathon. It was a rather surreal experience, because, just an hour before I ran, I found out that I was pregnant with my second child. So, I ran a half marathon, pregnant. And did it in 2 hours and 5 minutes. I was super proud of myself. Of course, it would actually be impressive if I had carried on running after that, but I shelved the serious running for a decade. Oh, I've run every now and again, picking it up for a month or so, but for the most part I've done very little consistent exercise. Sometime in May this year I decided that the only way I was going to get back into running in a good-for-the-heart-and-soul kind of way was to a) decide that this is what I do. I run. and b) give myself some goals to work towards. Goal number 1 turned out to be my first 10km race – also the Gun Run – in October this year. Not a half-marathon. No boasts about running it while pregnant. But! But! Oh, it was fun! And I can't wait to do more!
I roped Russel into starting off with me – starting with friends is much more fun than starting alone. But, I wasn't planning on holding super-runner Rus and his 17-year-old (!!! I remember when he was 5!!) son, Liam, up. So, the deal was that they start with me and then off they go while I plod along at my considerably slower pace.
Happy faces at the start line: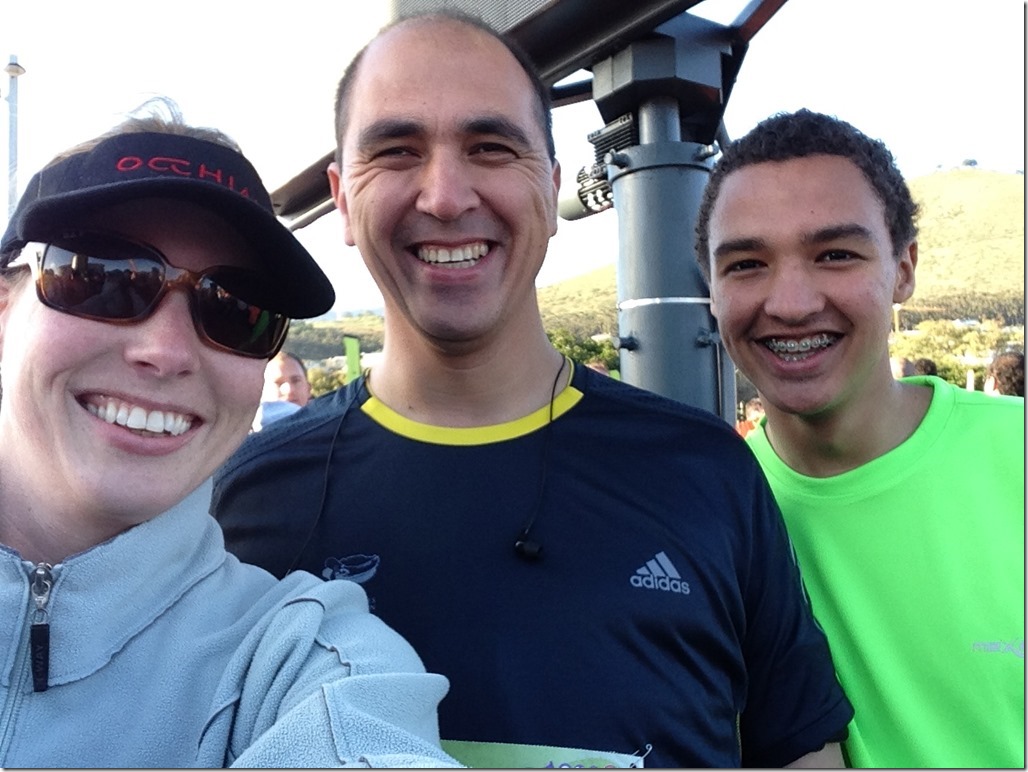 It was freeeeezing! These two wore shorts and short sleeve t-shirts. I wore track pants and a fleece top over my running gear. And I was still freezing. Thankfully, we had some entertainment to keep our minds off the cold in the form of Ground Patrol DJ for Kfm, Terence Mentor

Terence is a fellow St James member and another one of those "I watched you grow up!" people in my life. He had the crowd laughing and enjoying his really talented way of keeping everyone relaxed and happy. Good on you, Terence!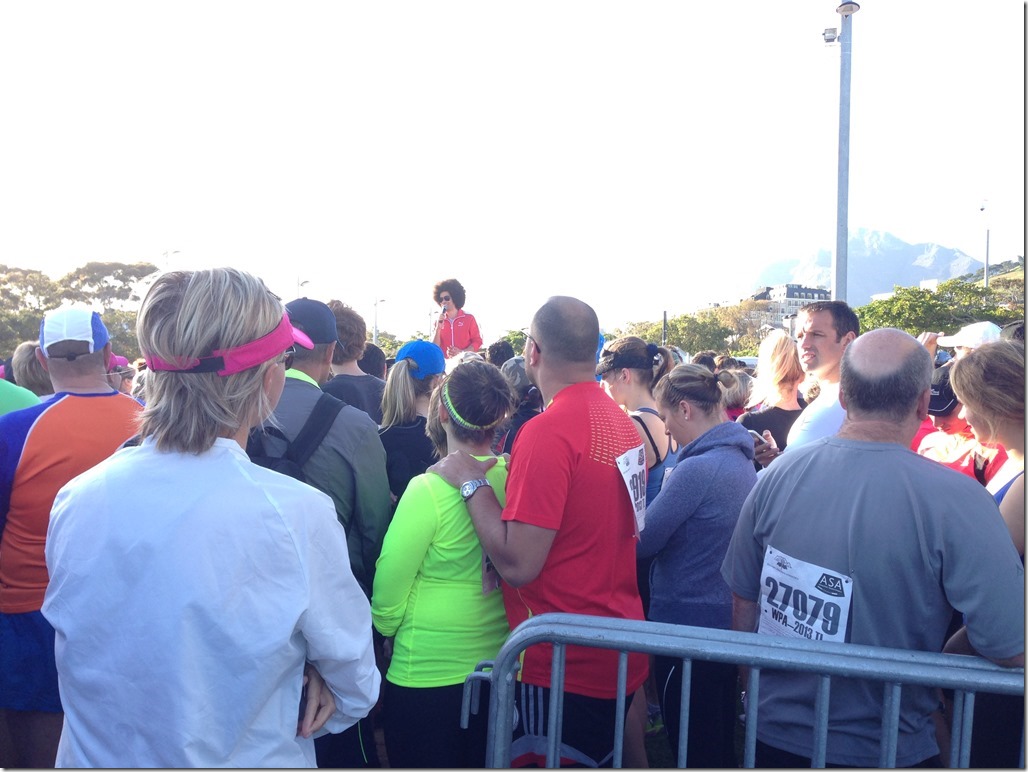 And then – we were off! I ran with my phone as it's also my GPS which I use to track every run. It meant that I could take photos on the run too – and that was fun! Festive vibe!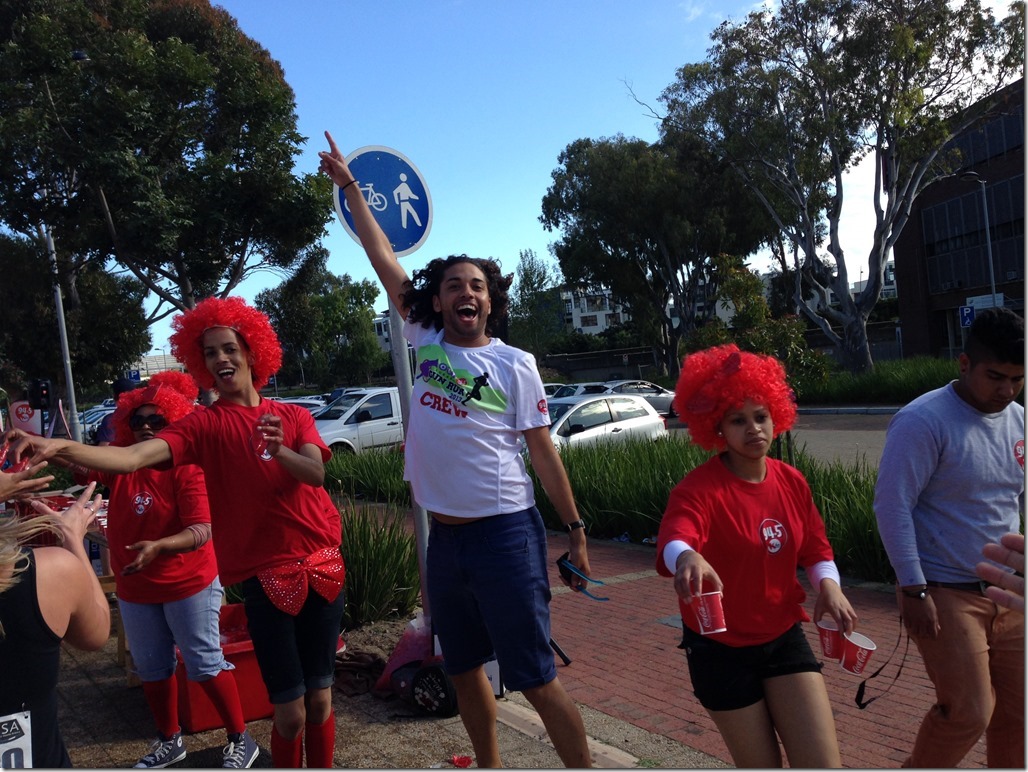 I surprised myself silly – this photo I took while running and sent it to Craig. I was so chuffed that I had reached 7km without walking. My training for the 10km consisted of 3-6km runs that were technically run-walks as I had only done two full runs in the 4 1/2 months prior without stopping to take a little breather. I fully expected to do that on this run too. There is something about running in a crowd that keeps you moving to the momentum of those around you, all while feeling effortless at times. So, I kept moving at a running pace.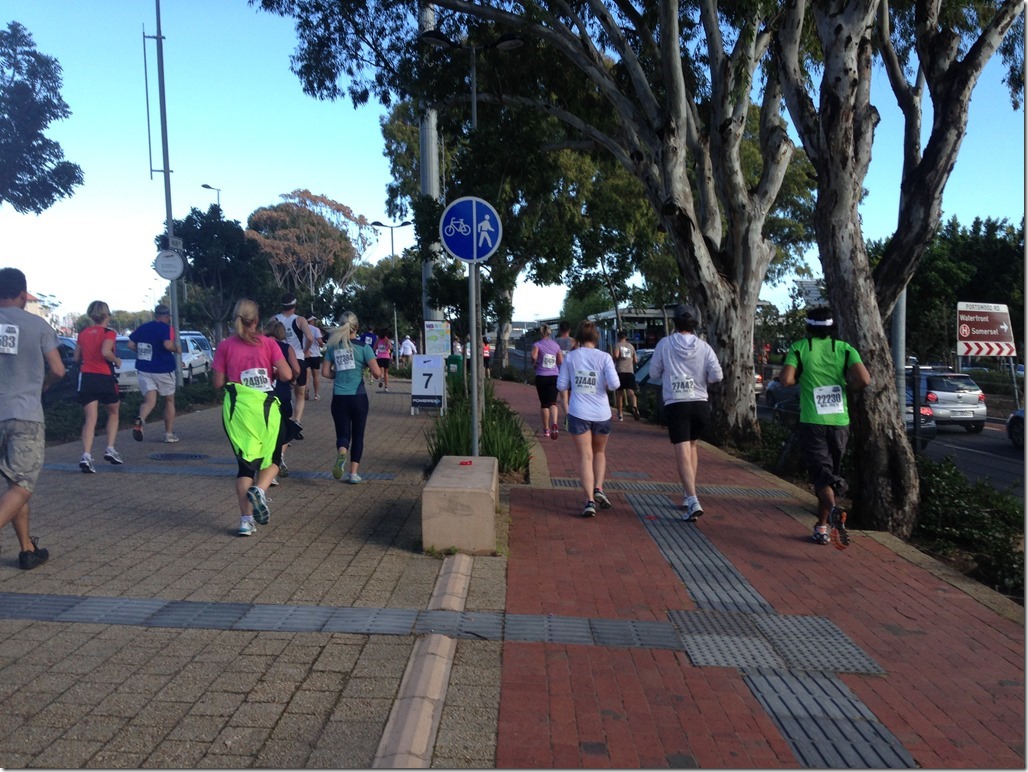 And then Craig caught me on camera – I had done the full 10km! Without walking! Under an hour!! My running app said it was 58mins 17 seconds. I was thrilled to little bits as I had totally expected to do it in around 65 to 70 minutes with a fair bit of walking in-between.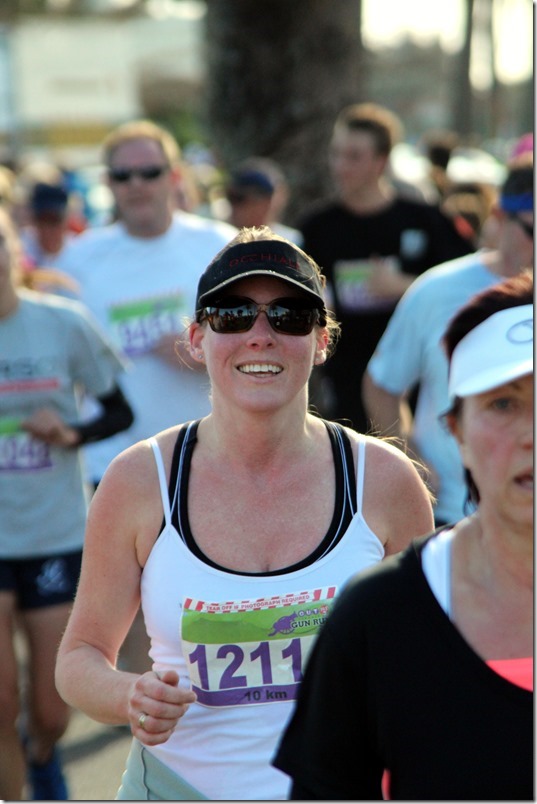 I felt so good that I felt that I could have done the full 21.1km half marathon. And now I am hooked – ready to run another one and another one and another one.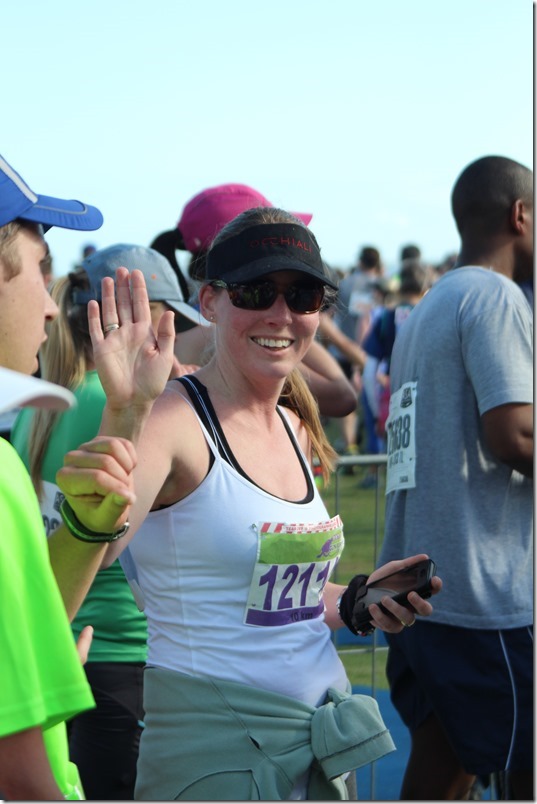 Liam and Russel did indeed run ahead of me and came in with speeds of under 5:30 mins/km – I can't remember exactly but they were wa-ay ahead of me!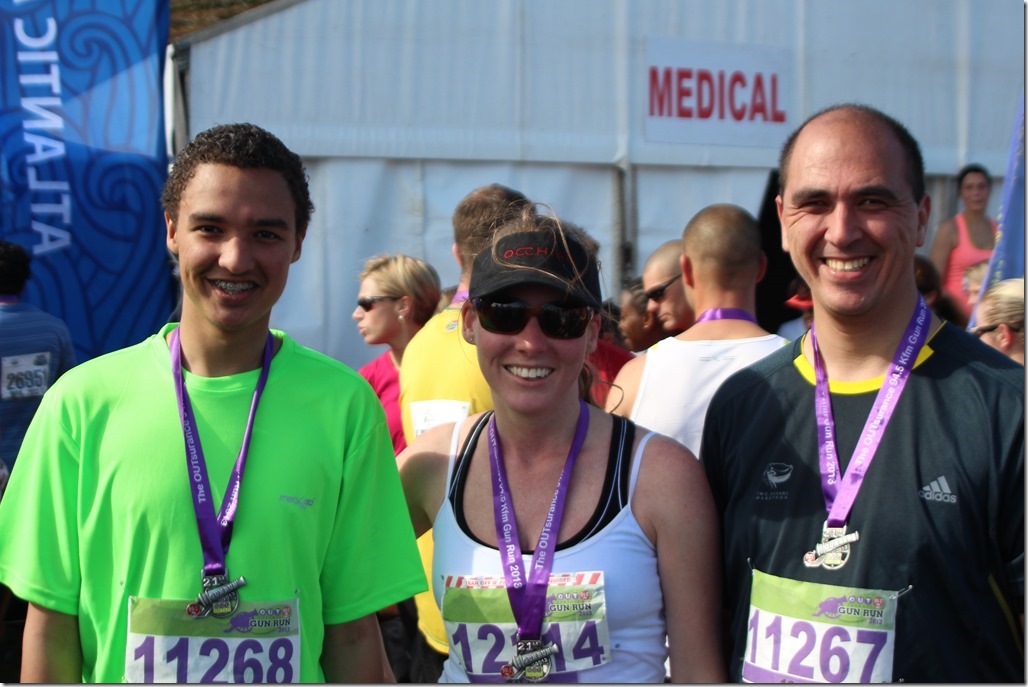 All in all – I loved it!